Introduction
Movies. as I understand them, currently act as sets of challenges, some "Classic," meaning permanently available, and "Limited," obviously implying that they are time-limited. It is unclear (to me) if these time-limited Movies will re-appear at a later date or not.
After completing a Classic Movie, if there is a sequel Movie, you unlock the sequel, providing harder challenges and more rewards. Currently, each character has a trilogy of movies.
I believe for Limited Movies (and/or Classic), there is a Standard Edition, Extended Edition and Directors Edition for each movie title, but I'm not positive. I will update this as I learn more, feel free to share any information in the comments.
anyway...
Teen Classic Movies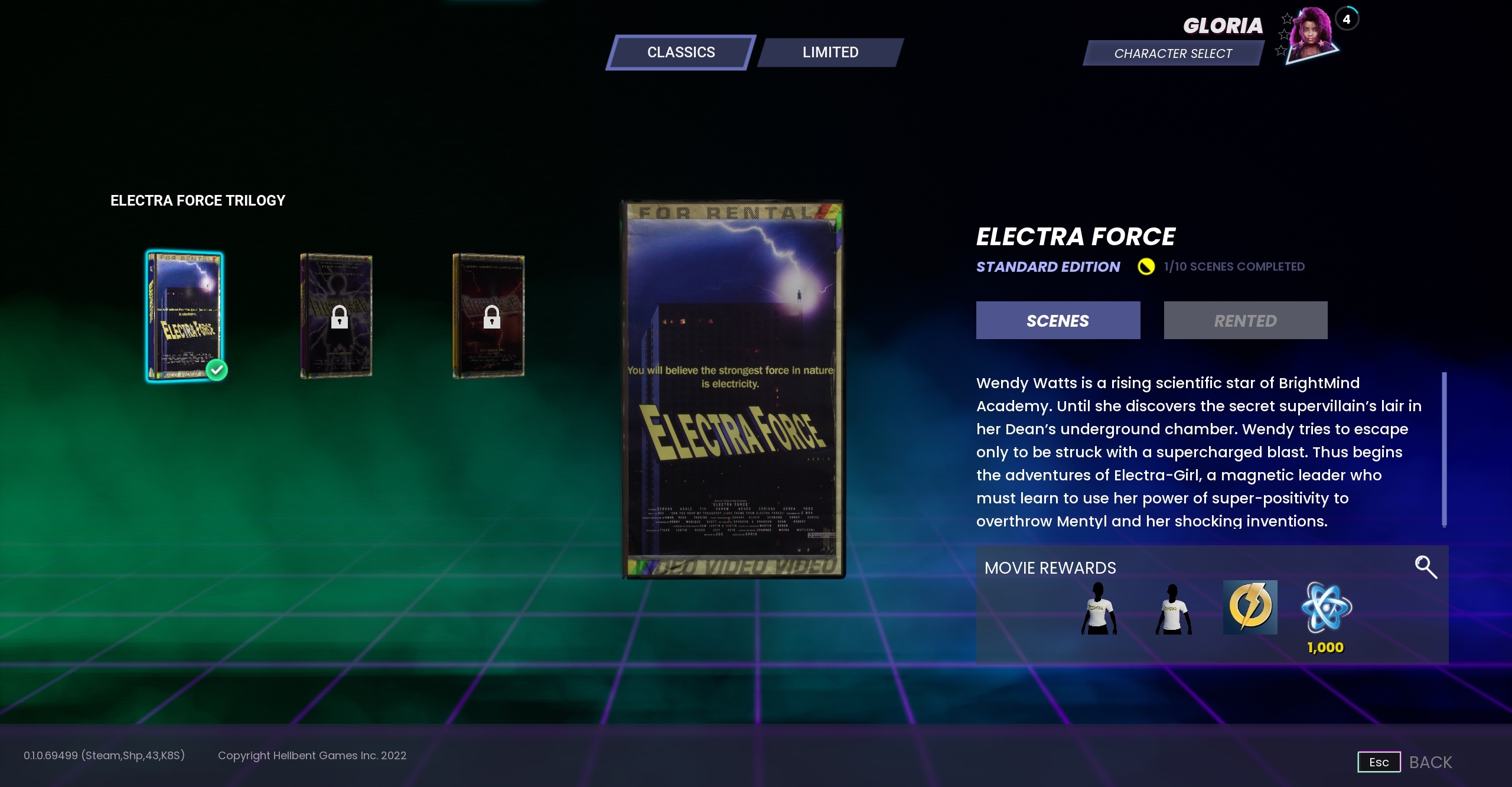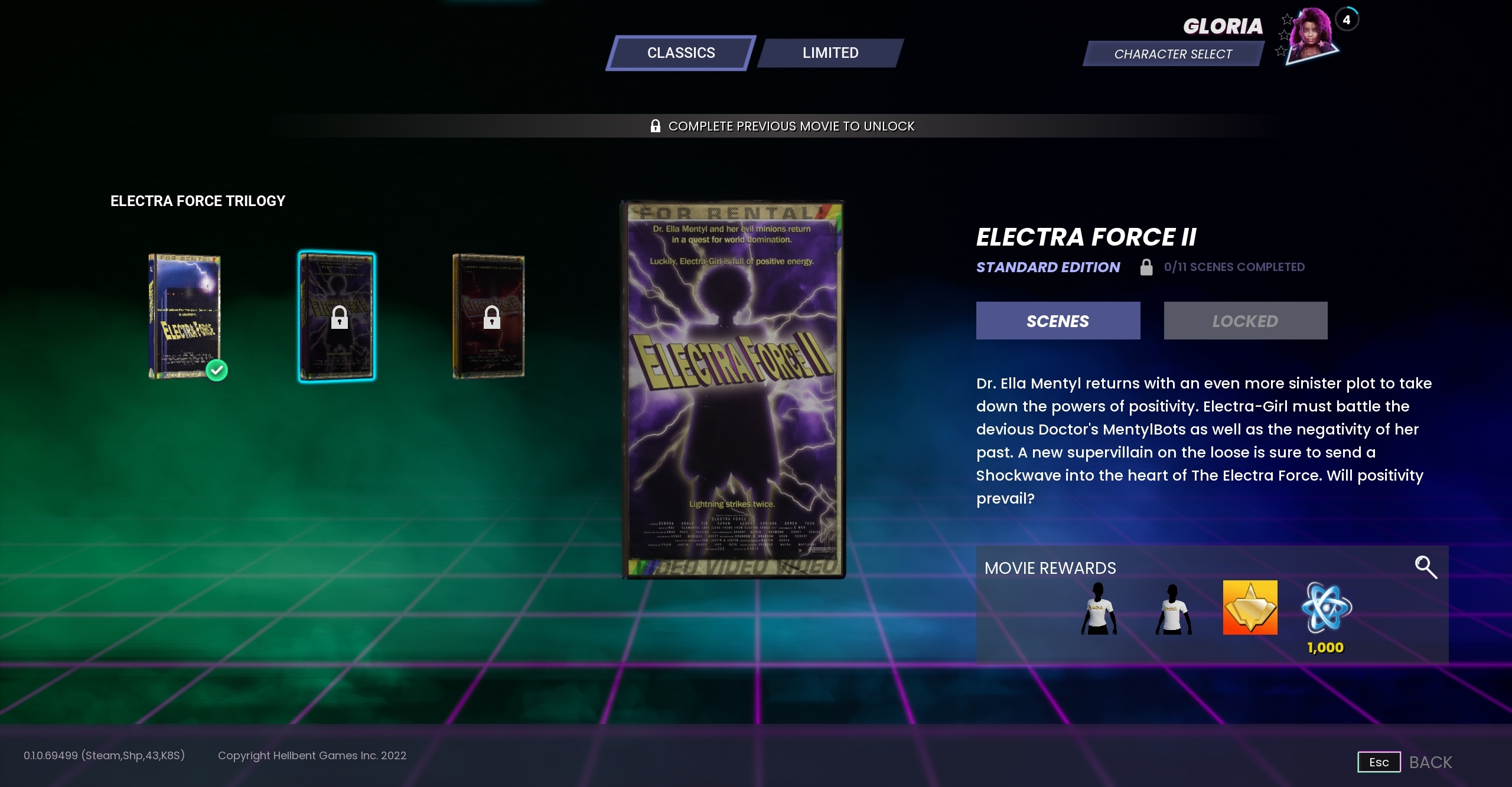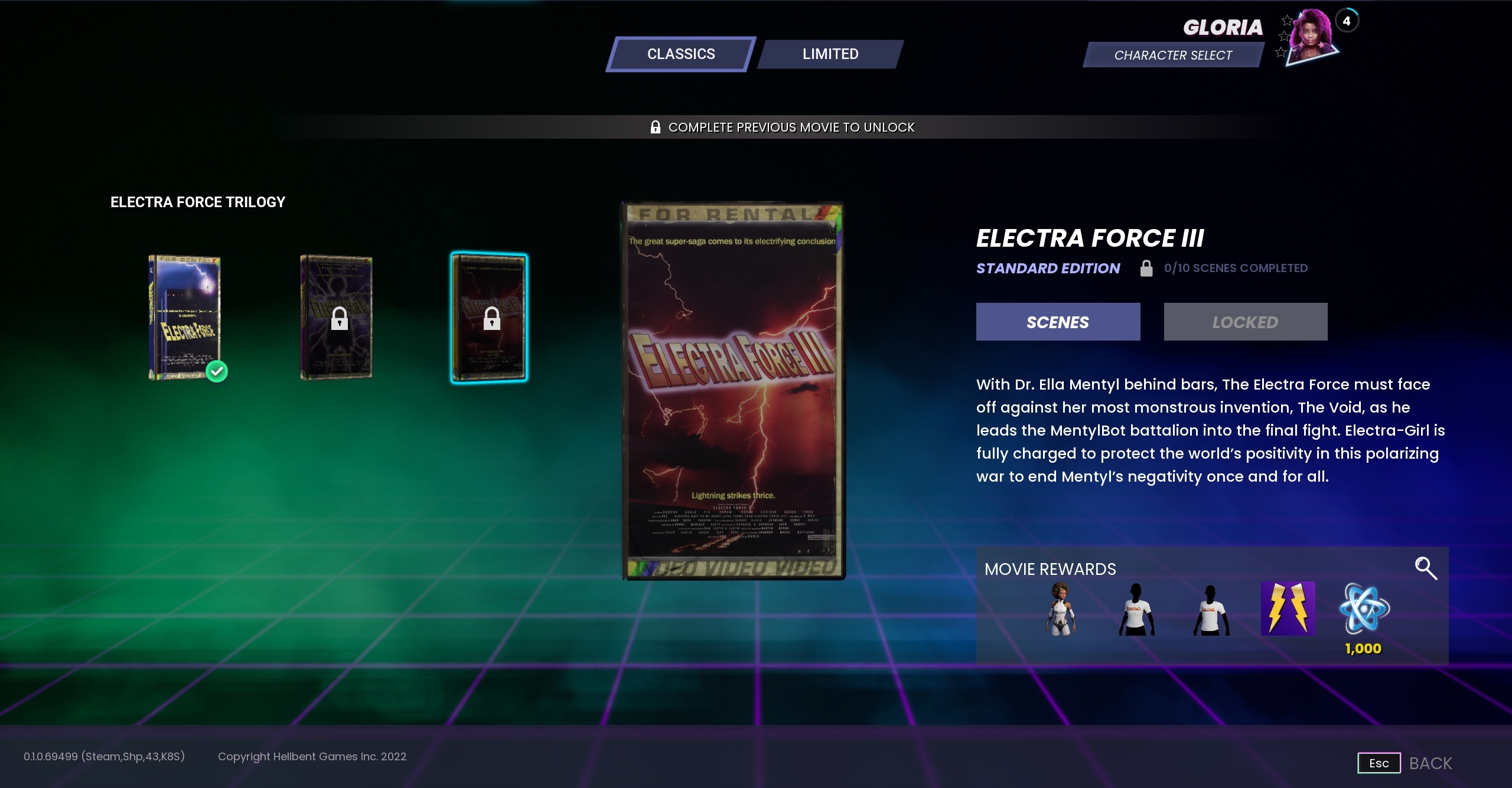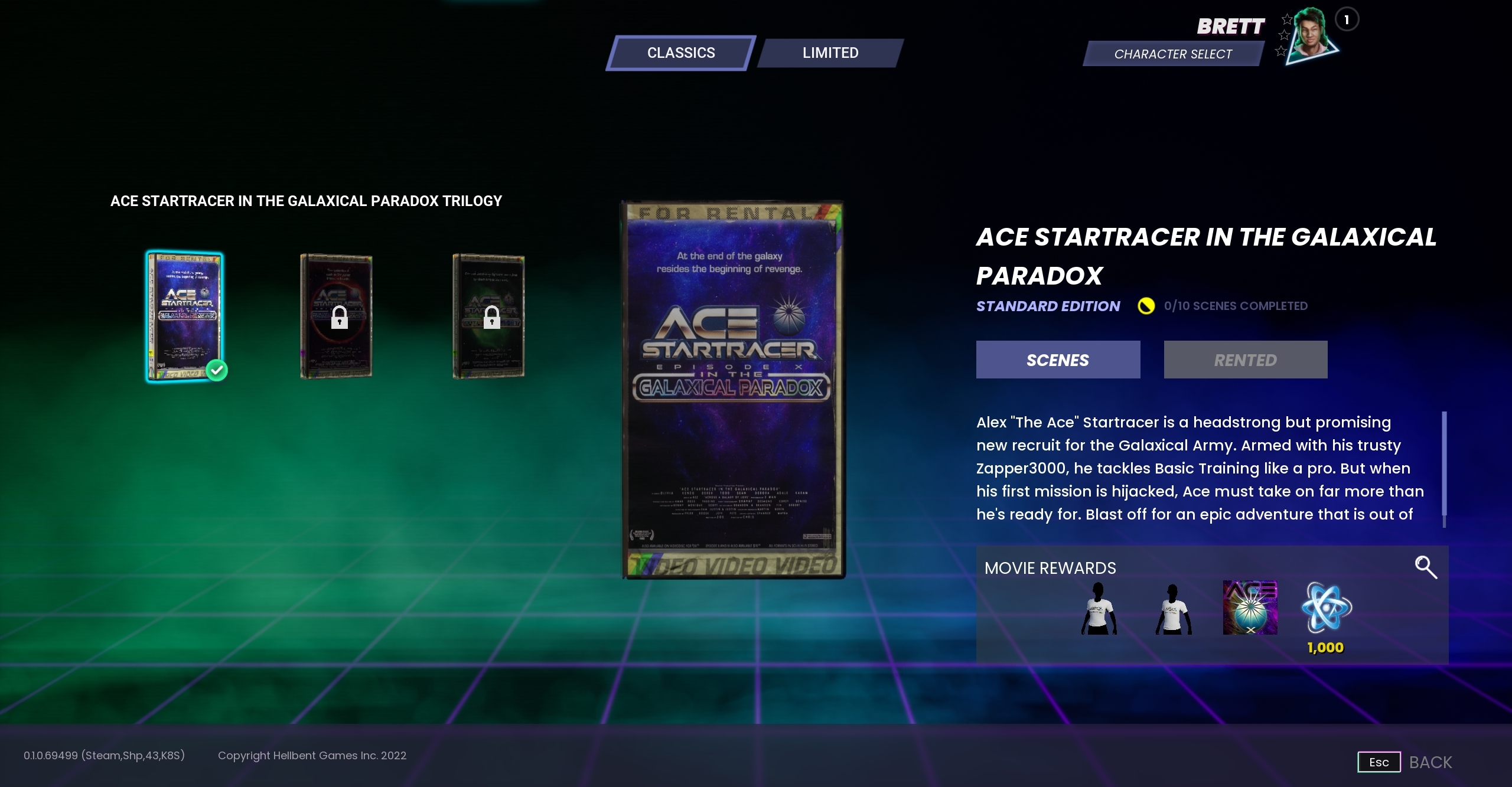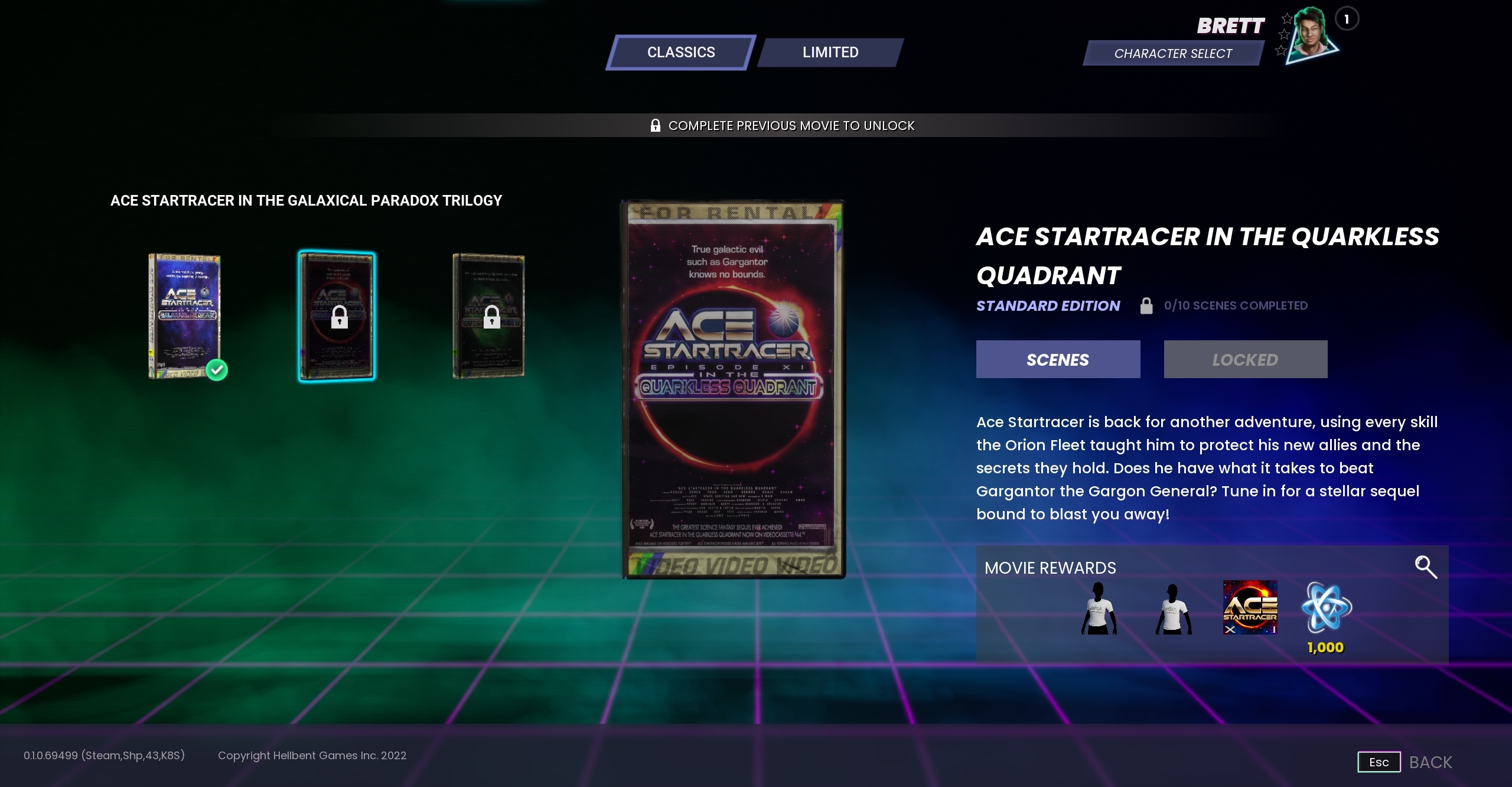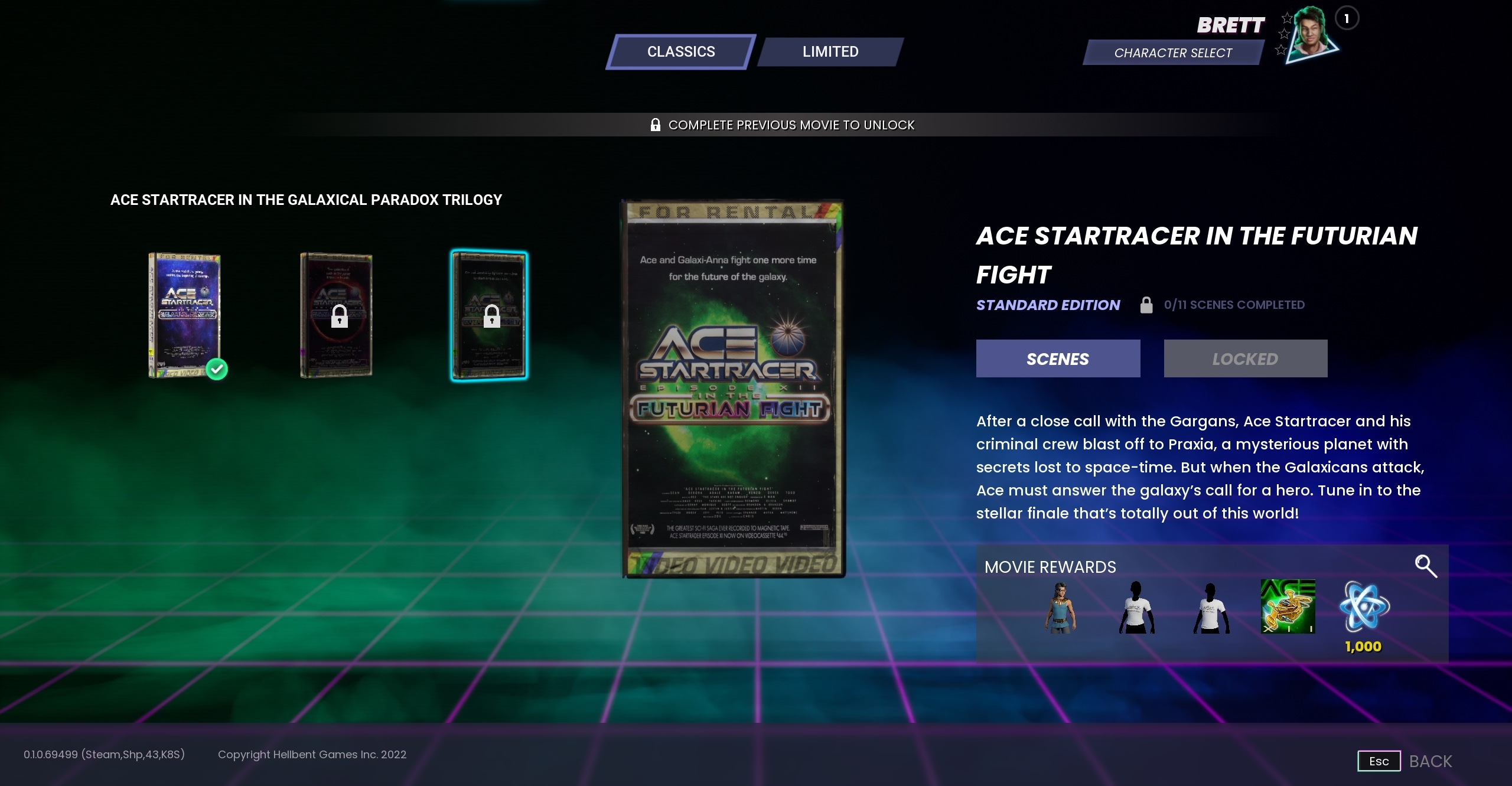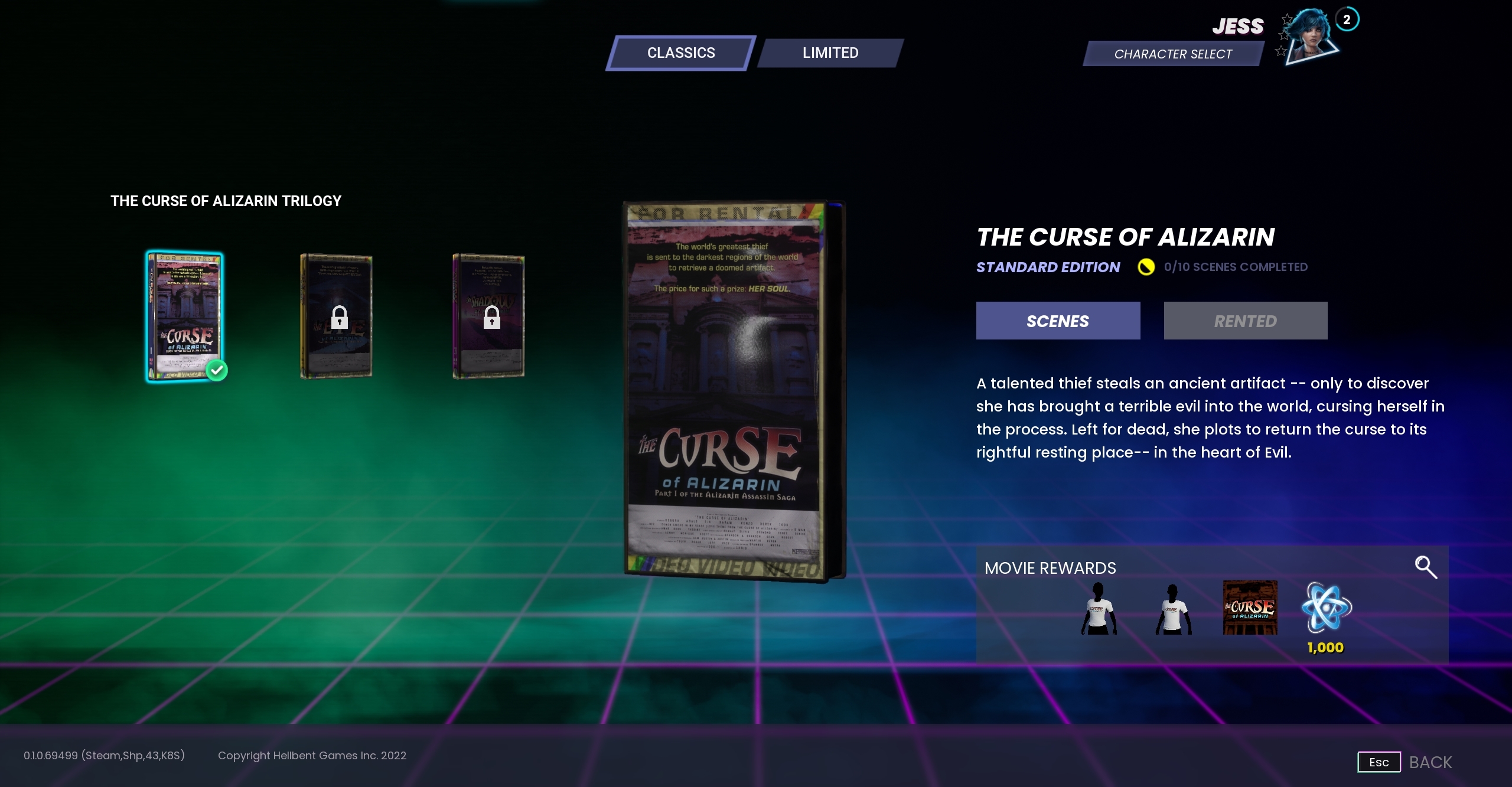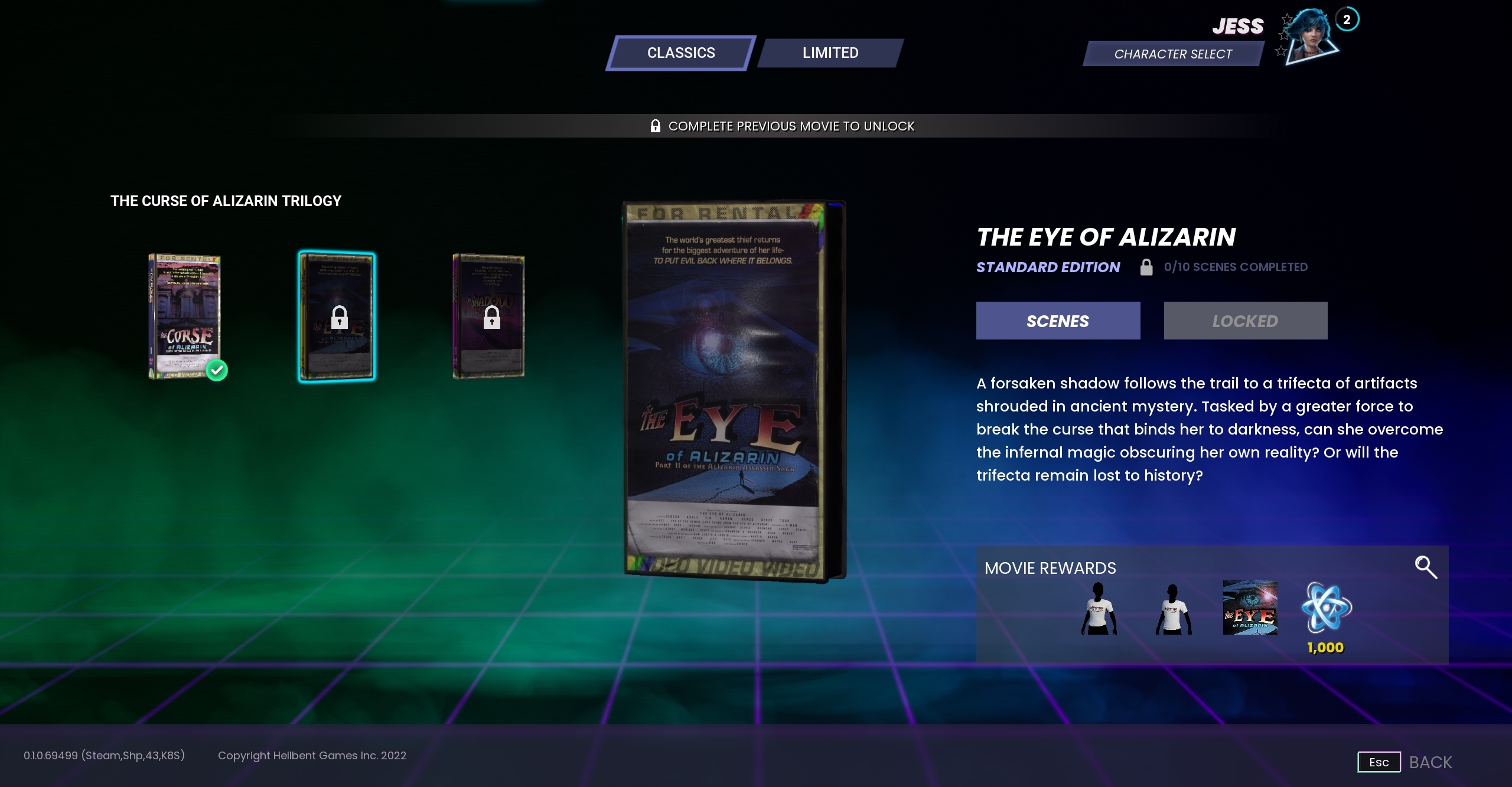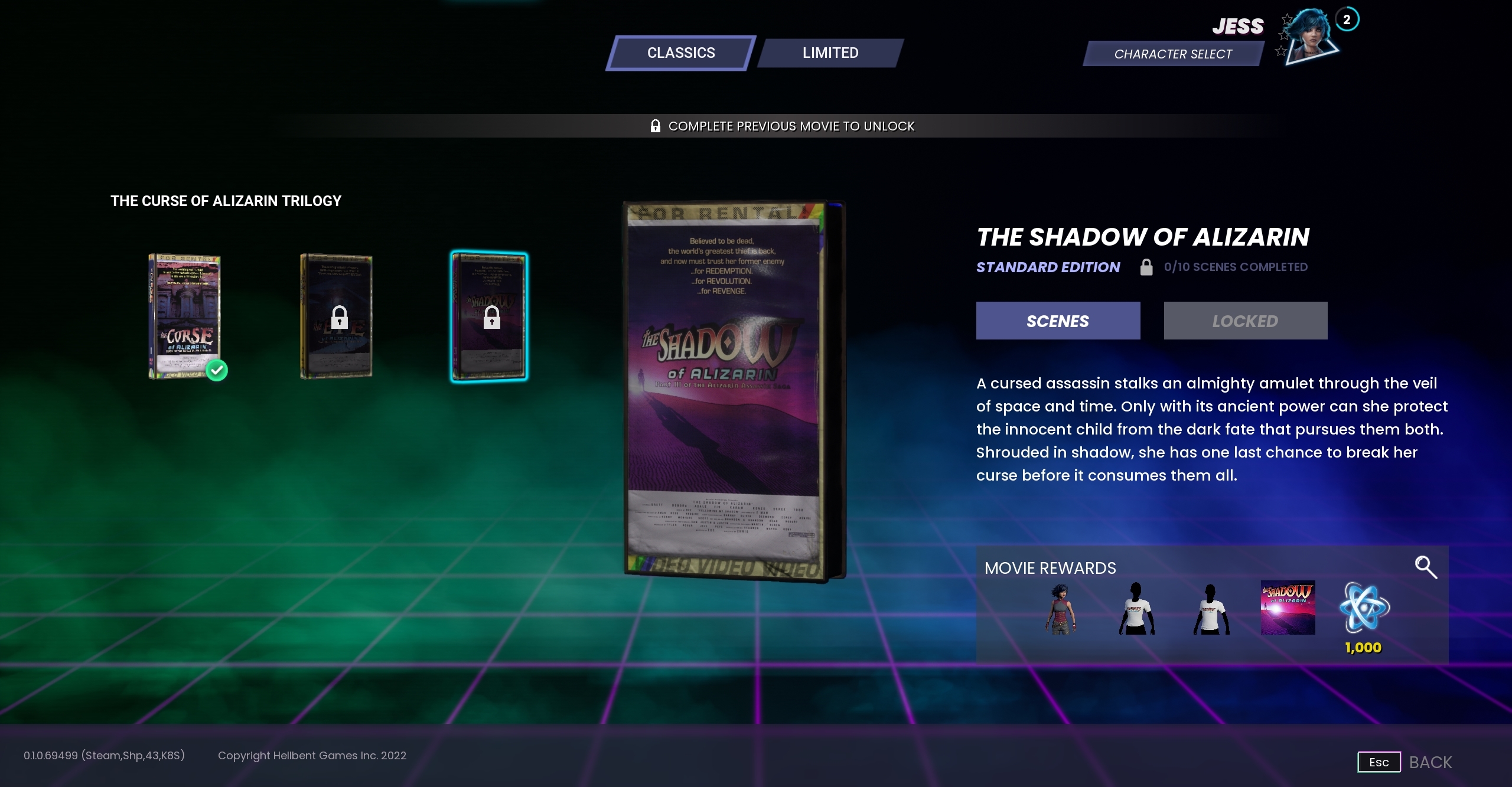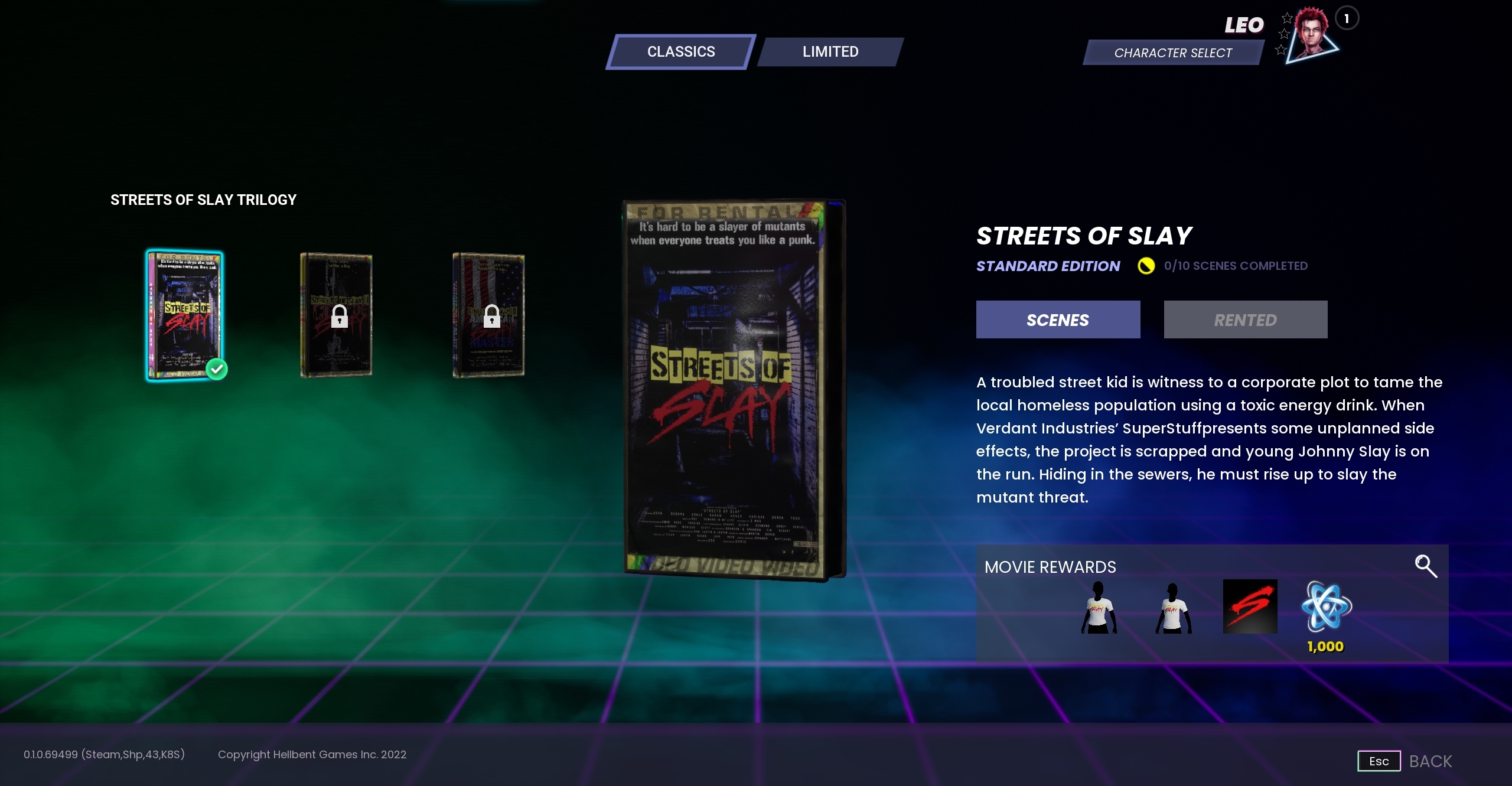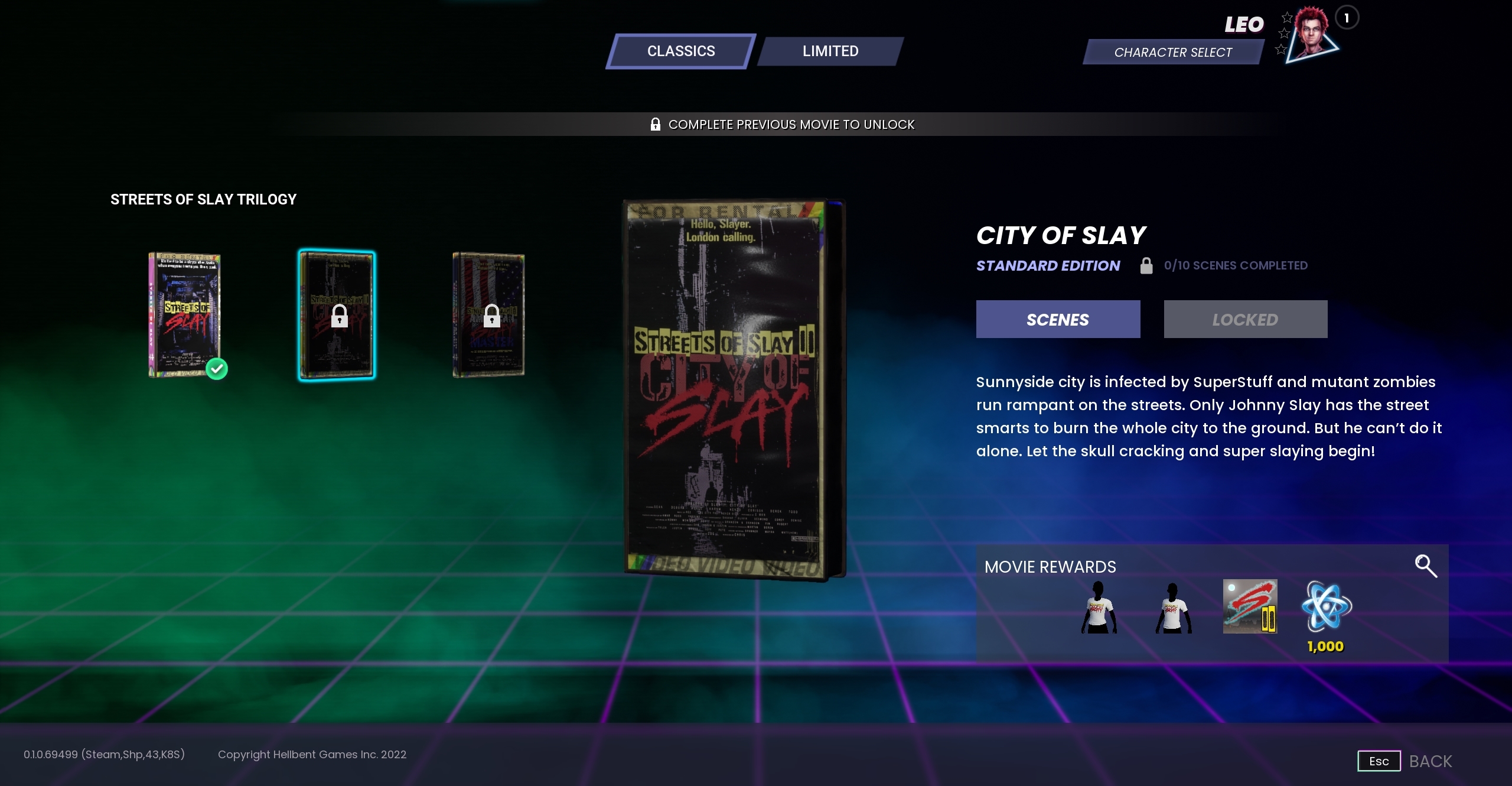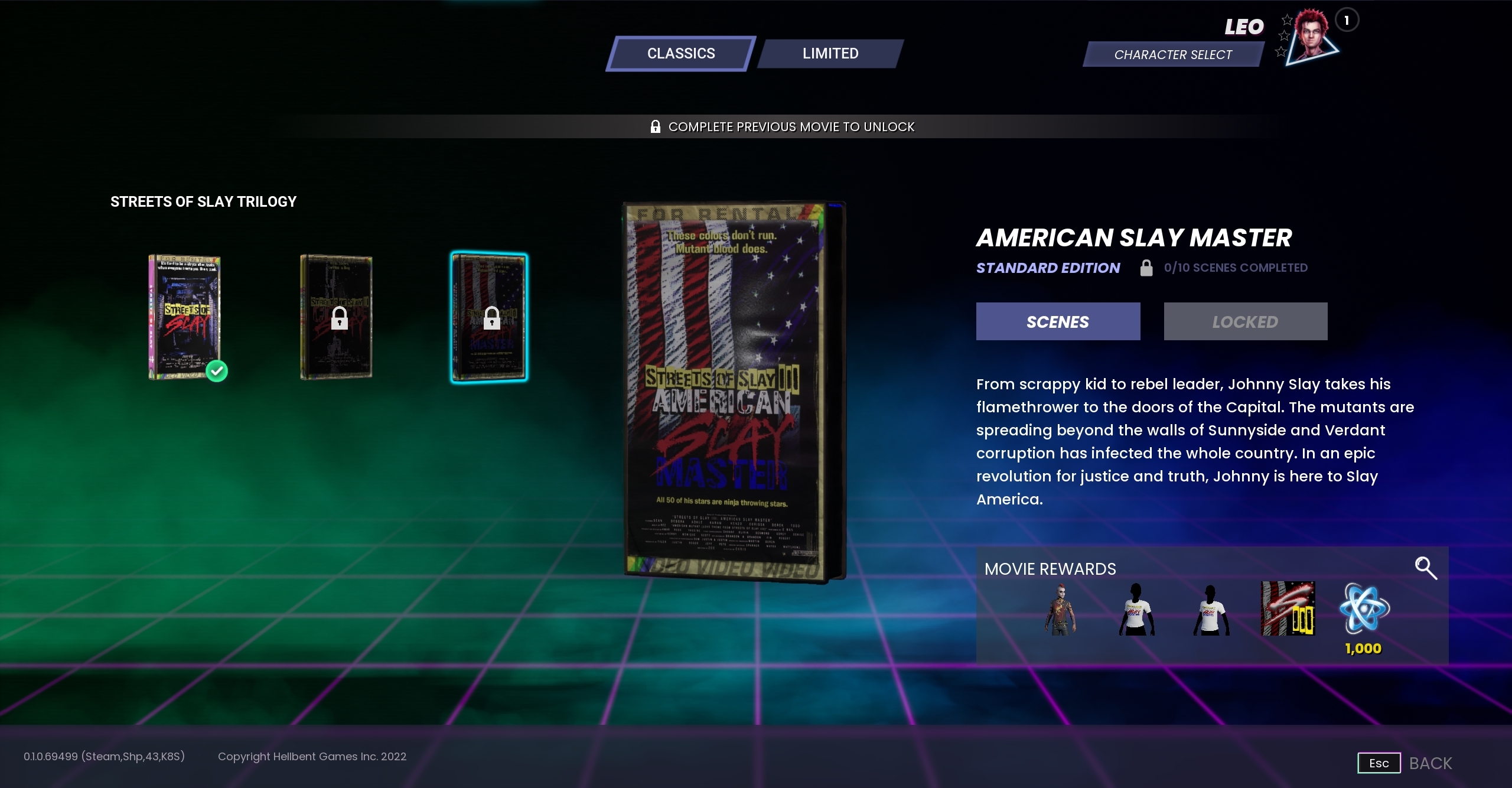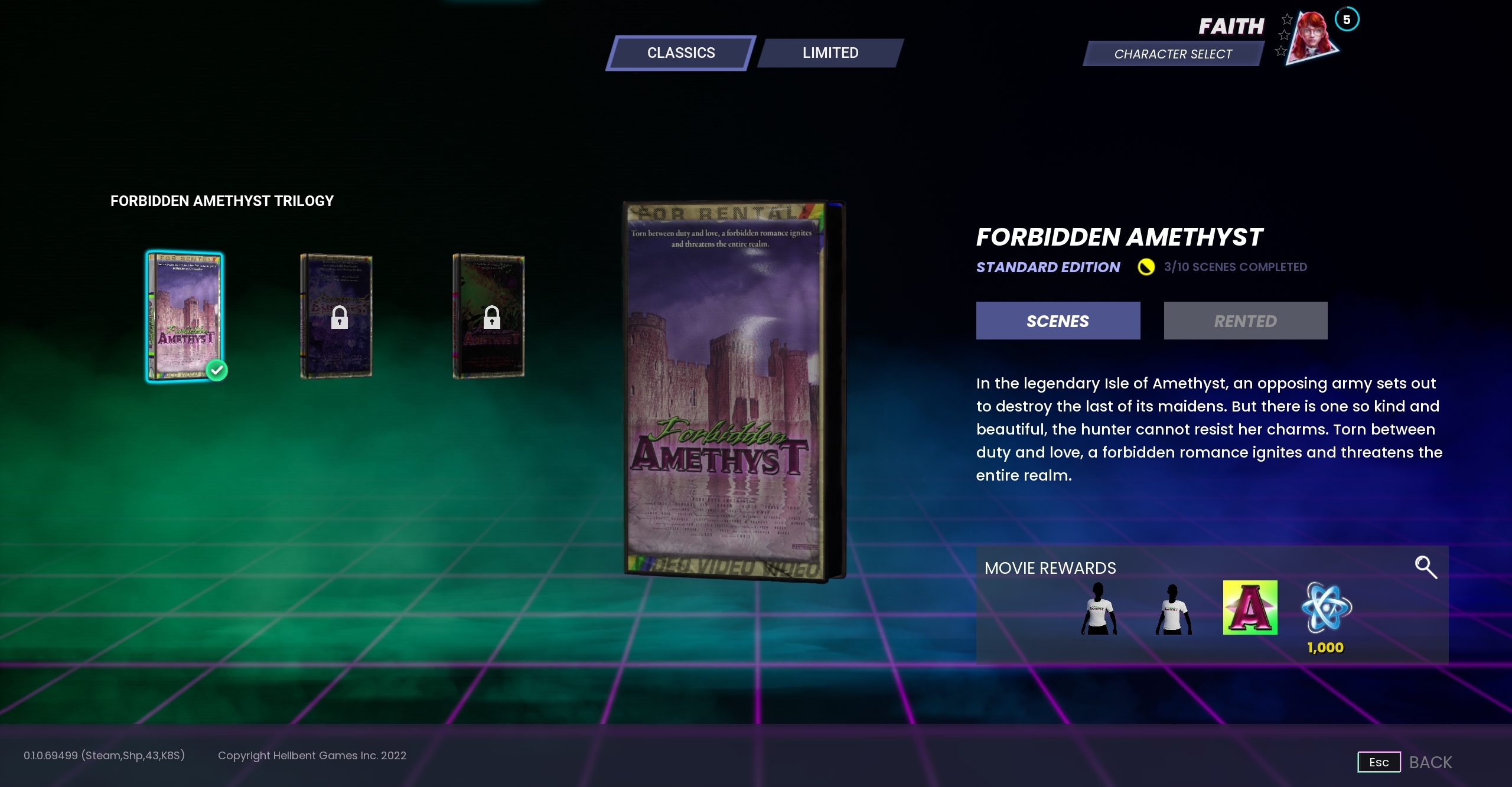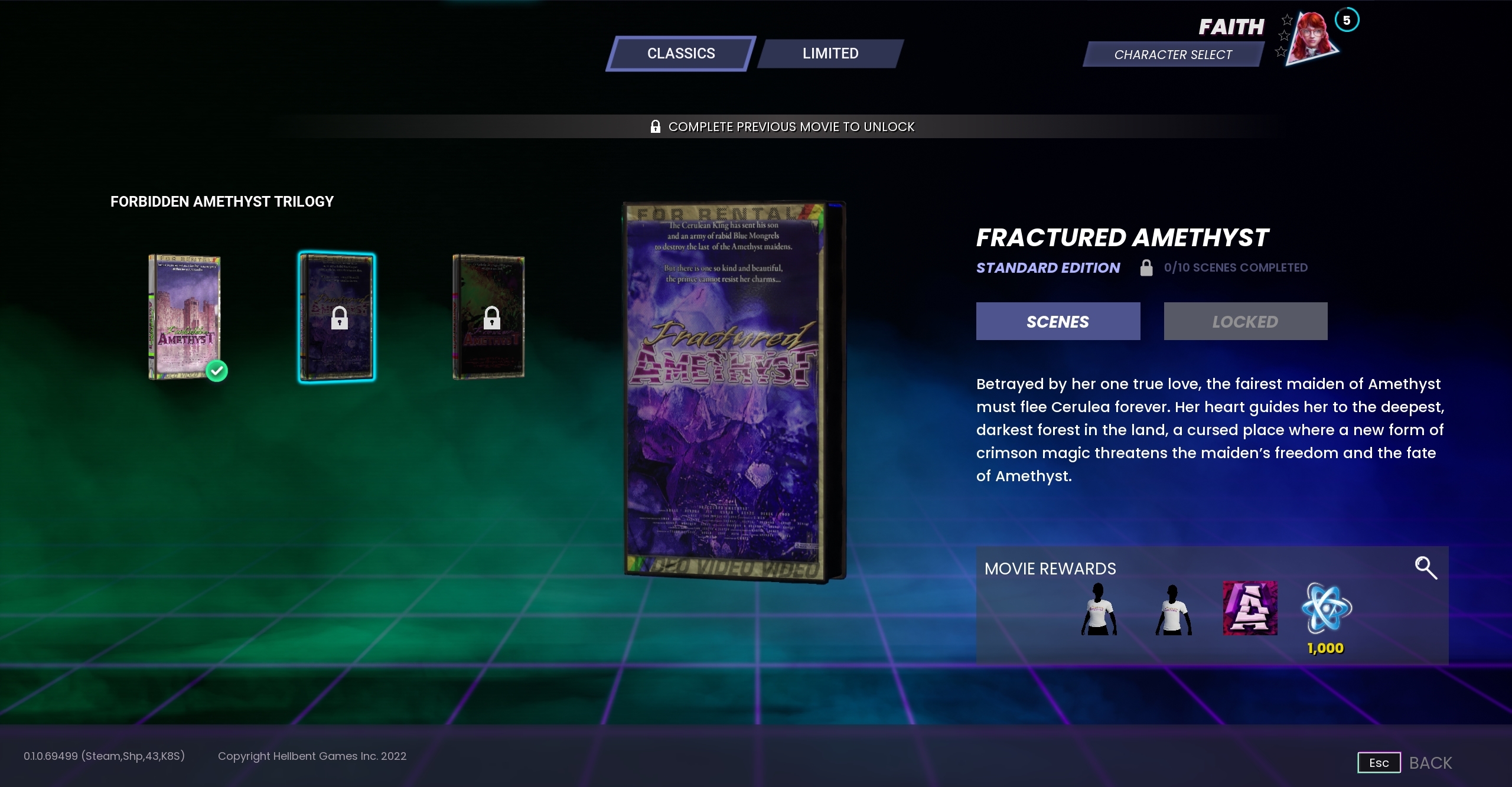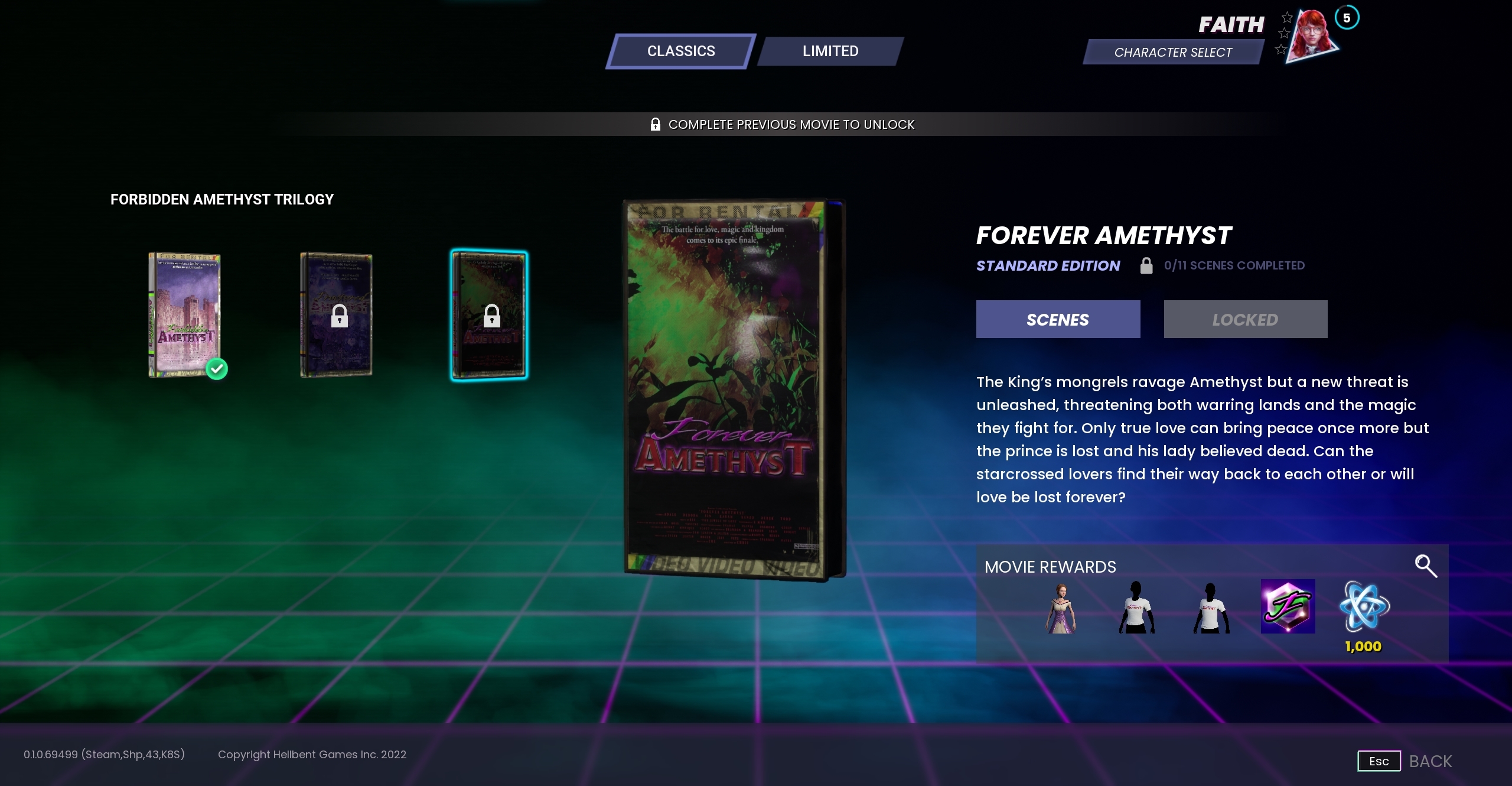 Gloria's Movies
Brett's Movies
Jes's Movies
Leo's Movies
Faith's Movies
Killer Classic Movies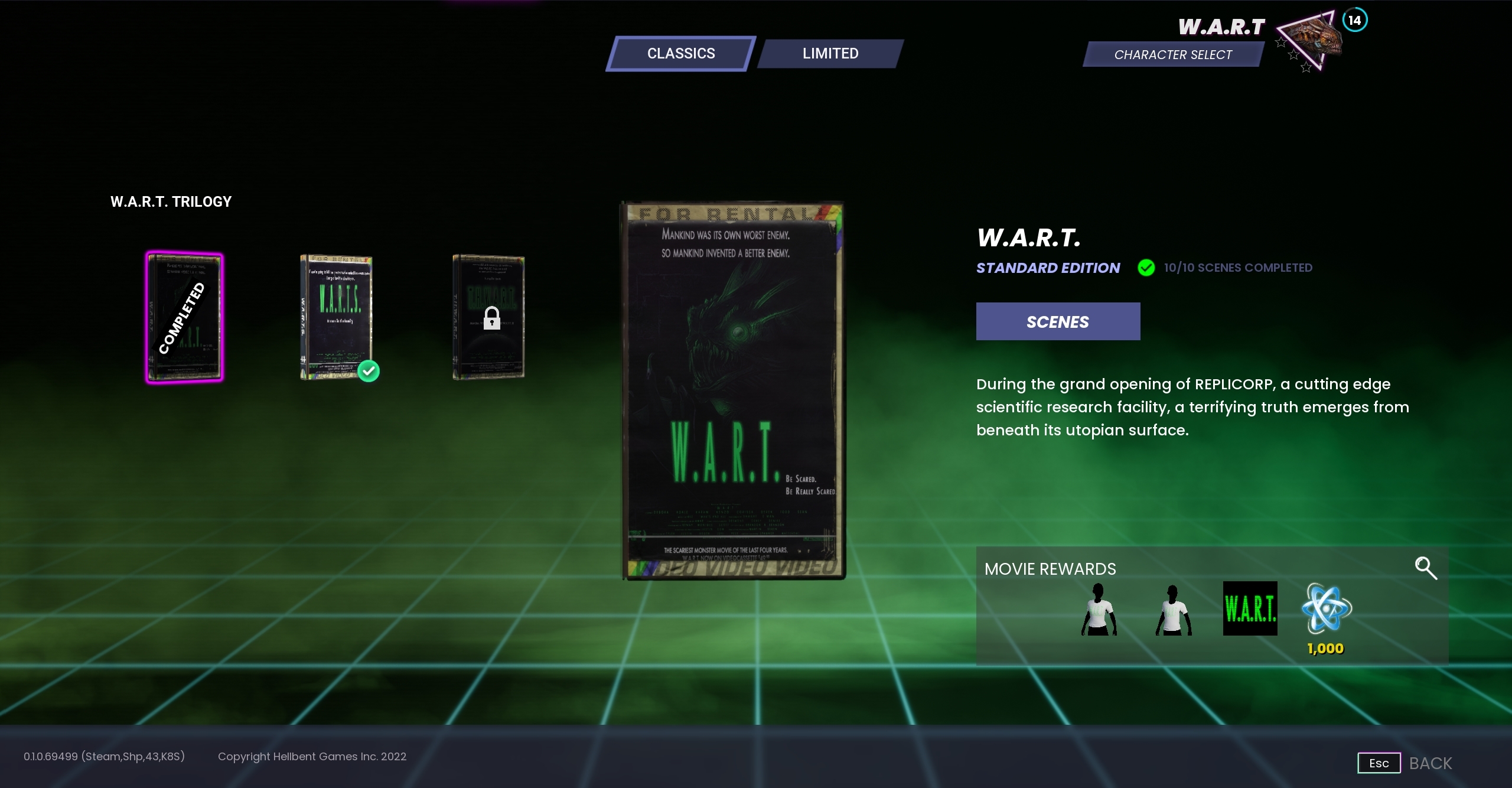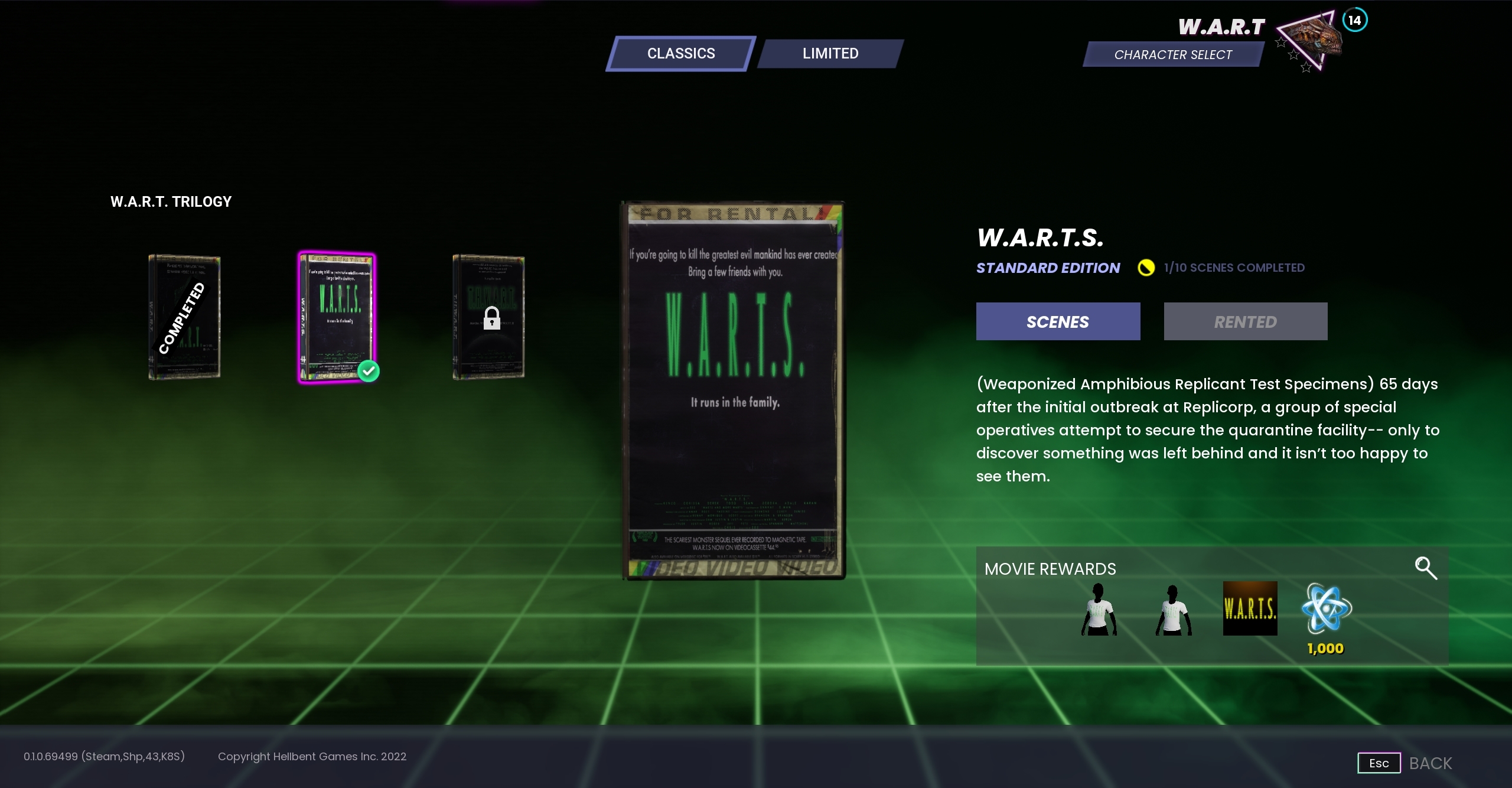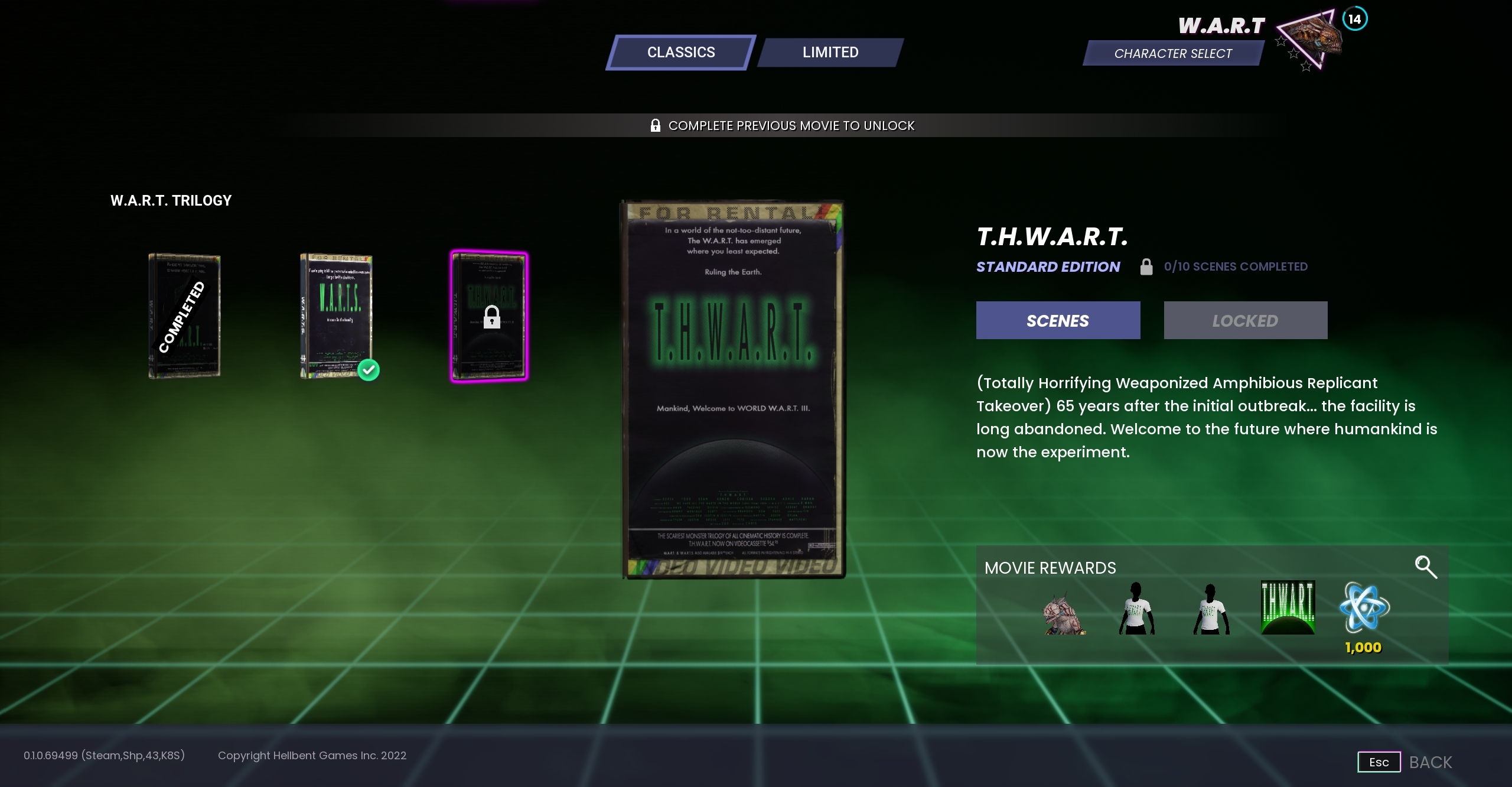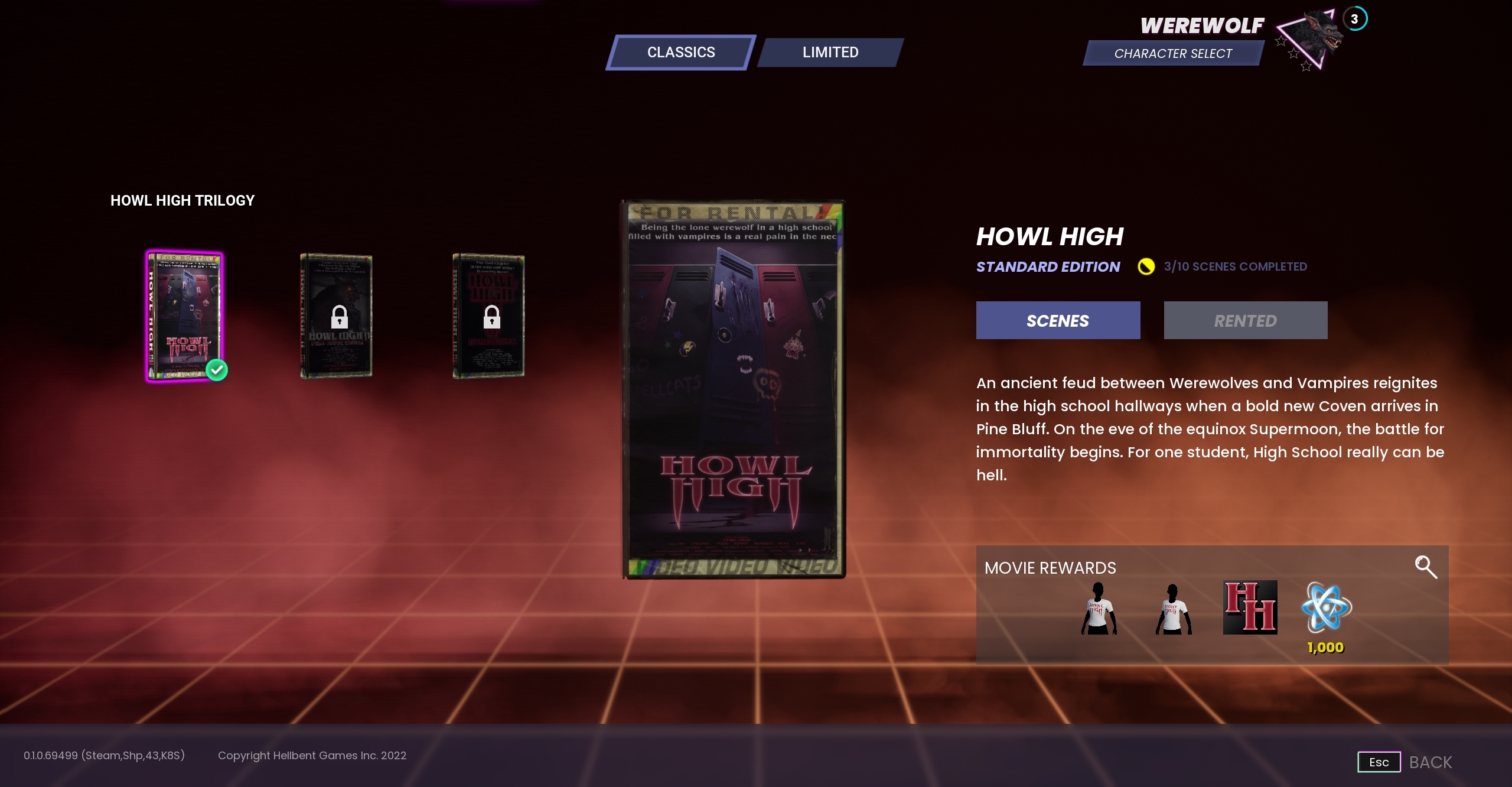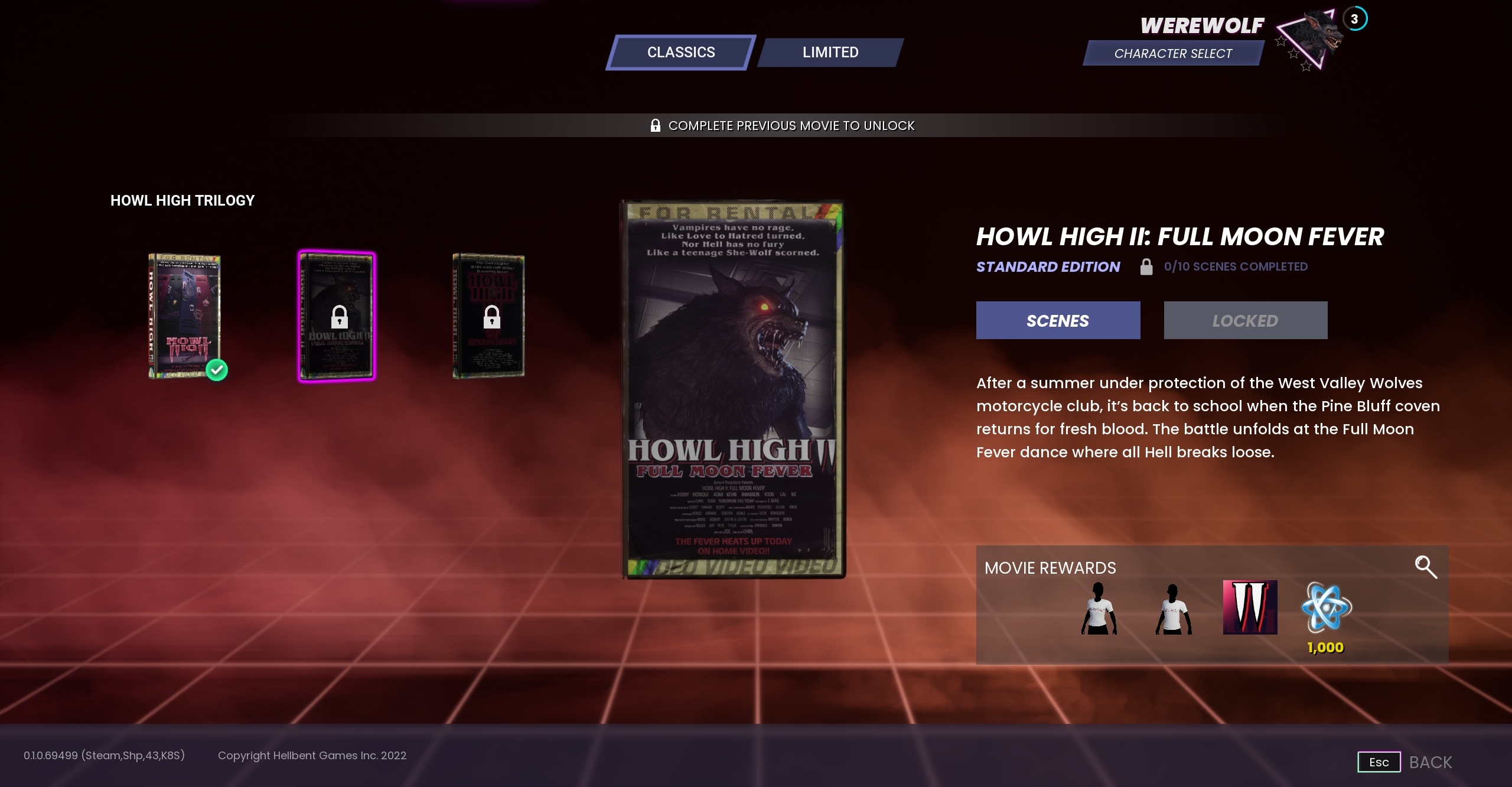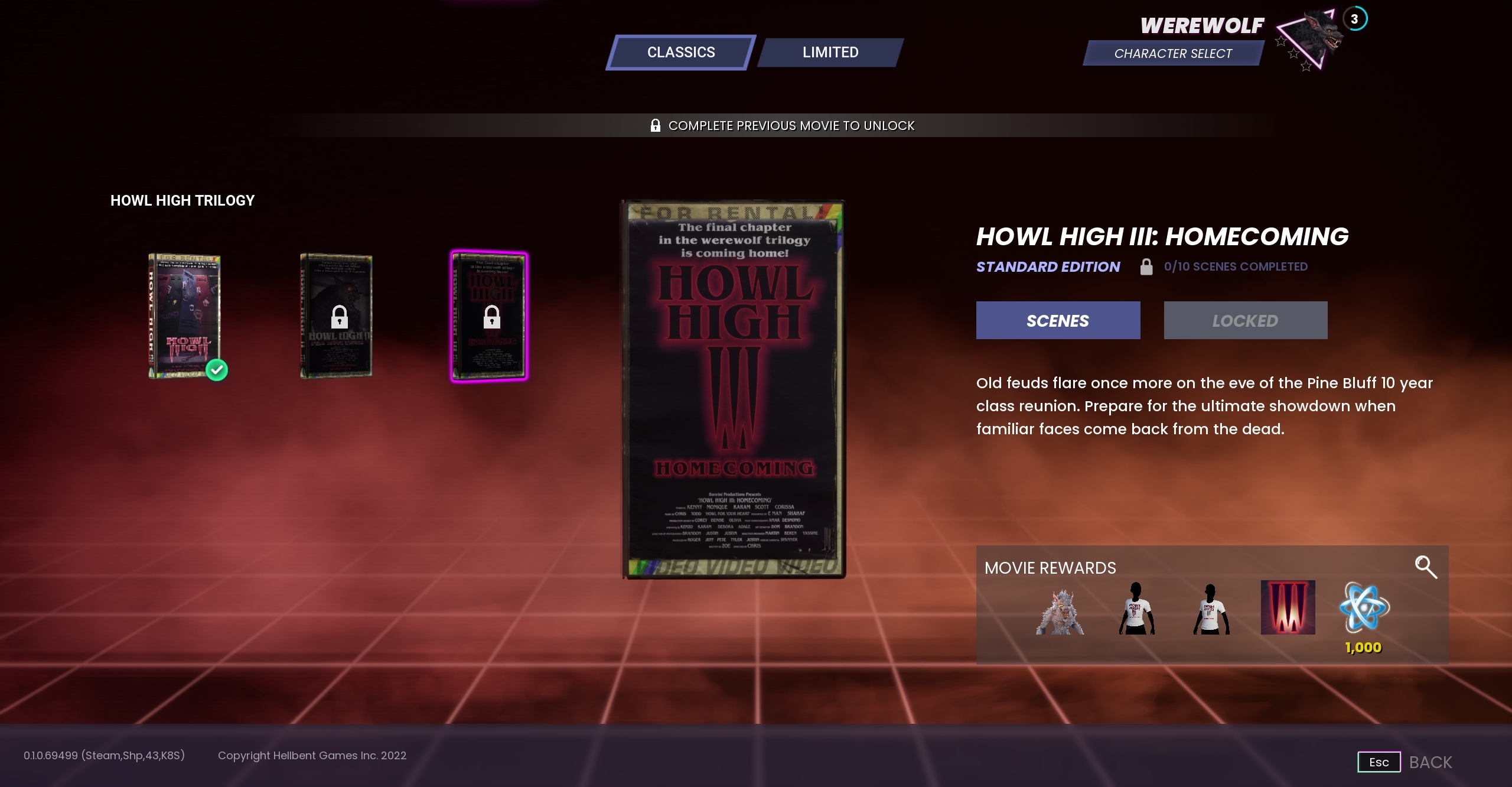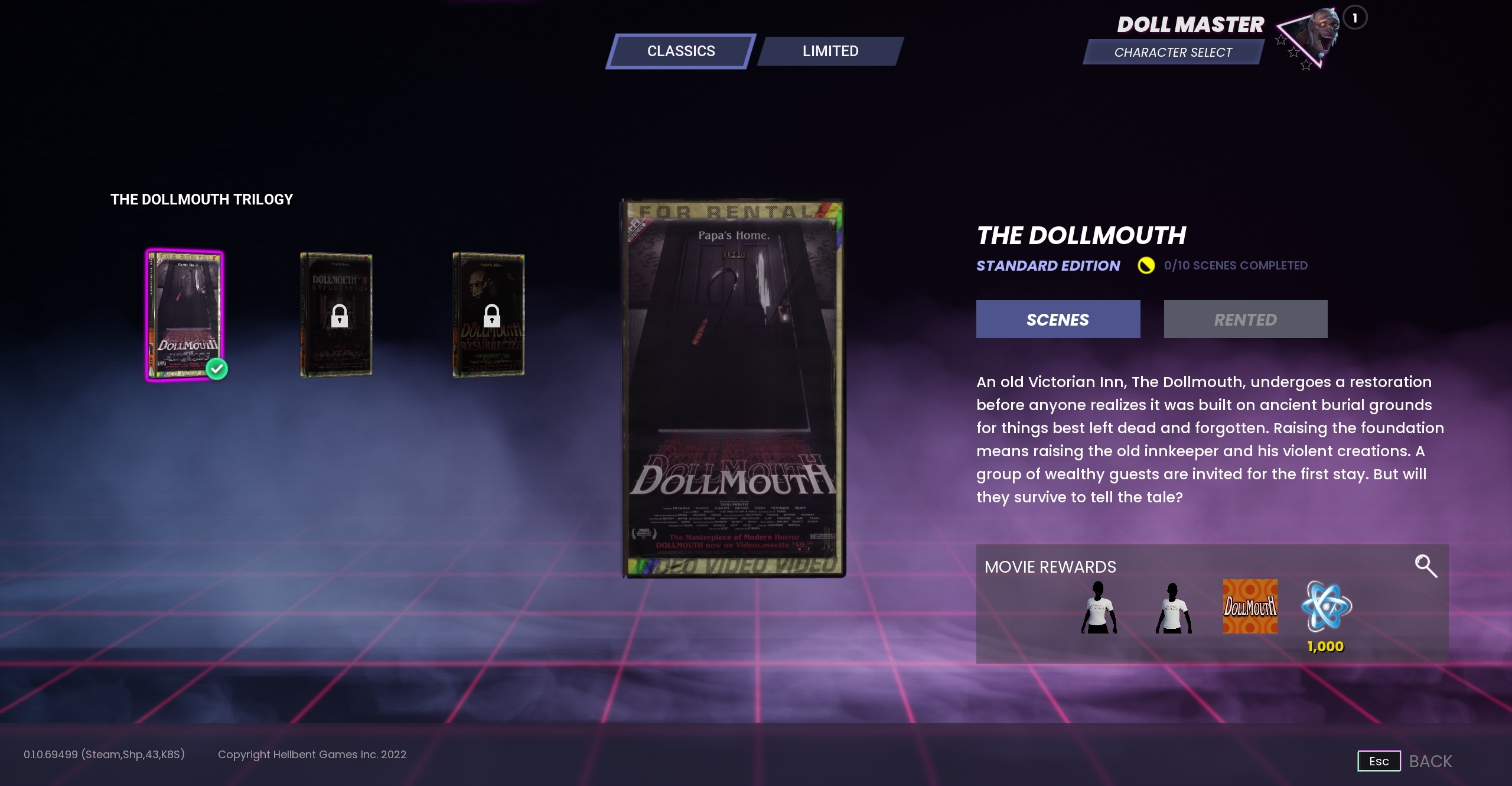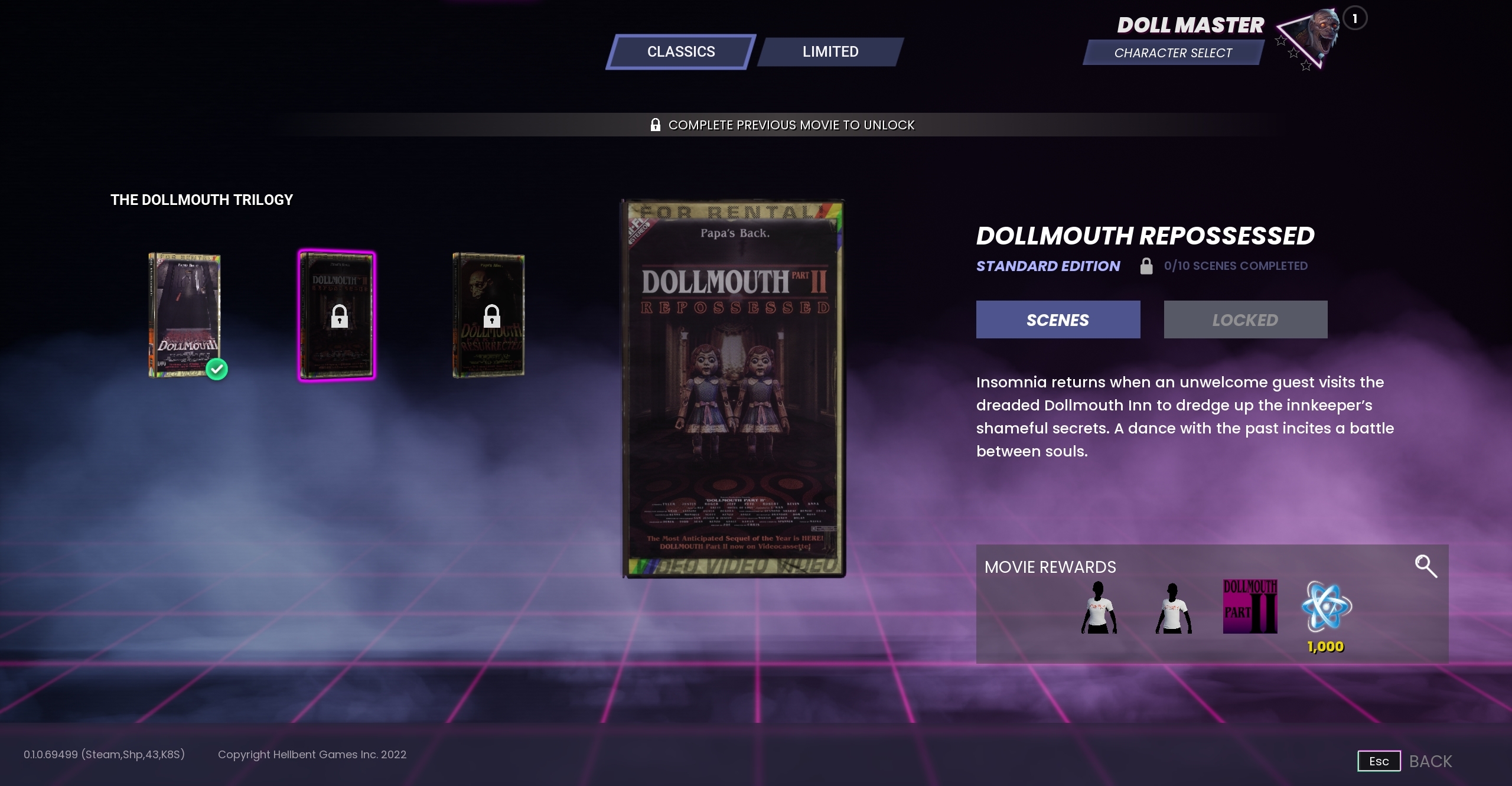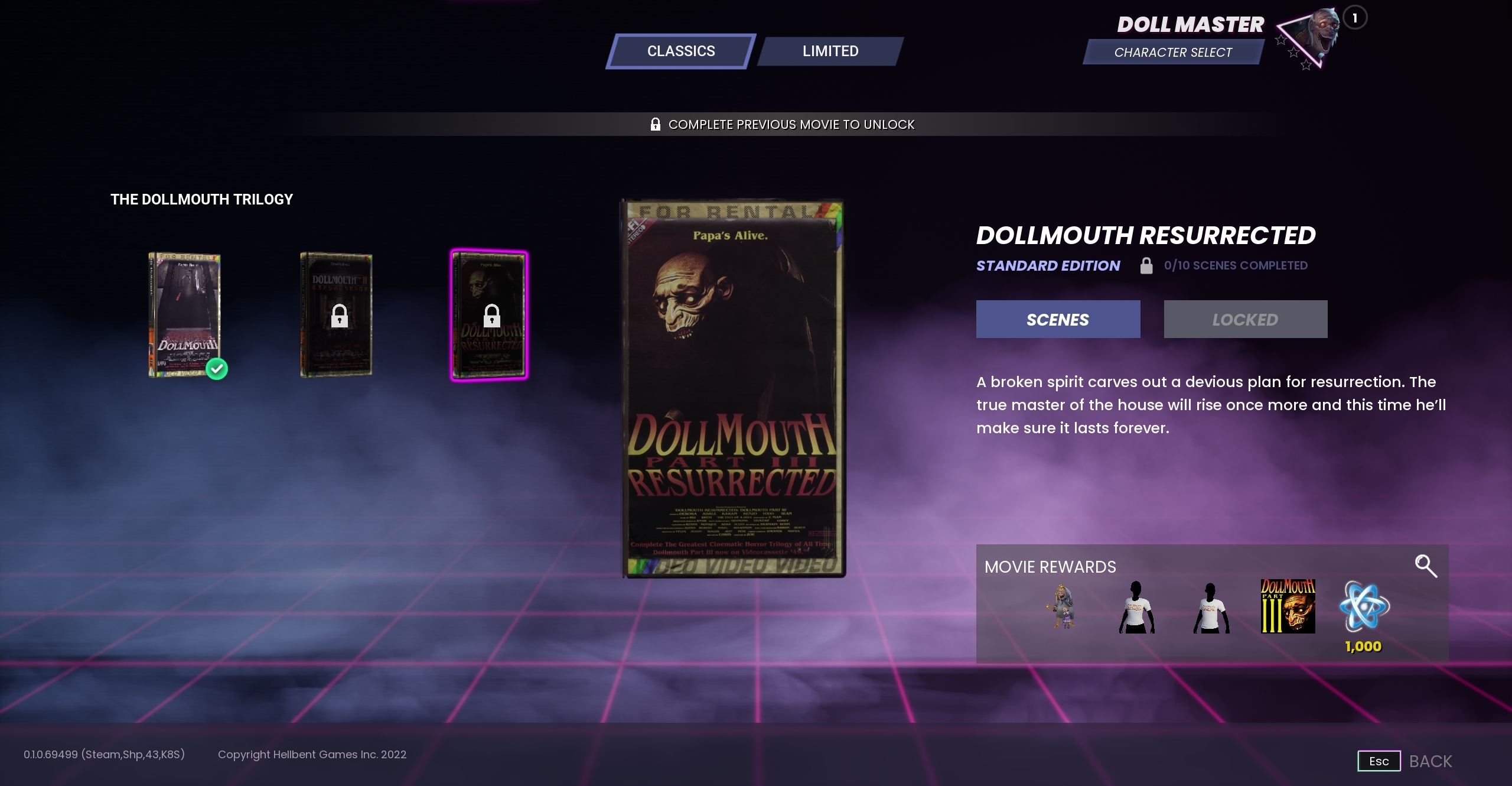 W.A.R.T Movies
Werewolf Movies
Dollmaster Movies
Limited Movies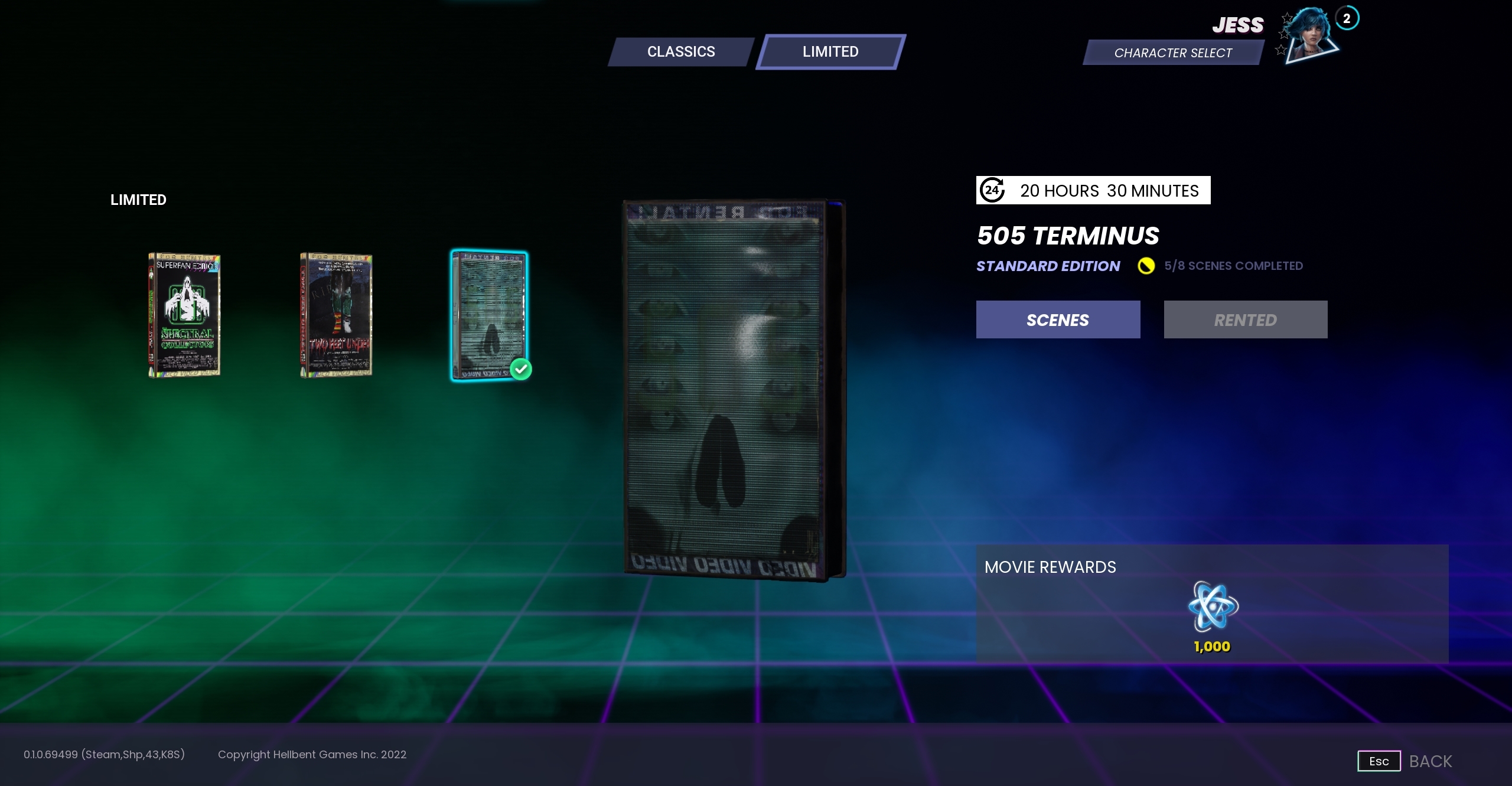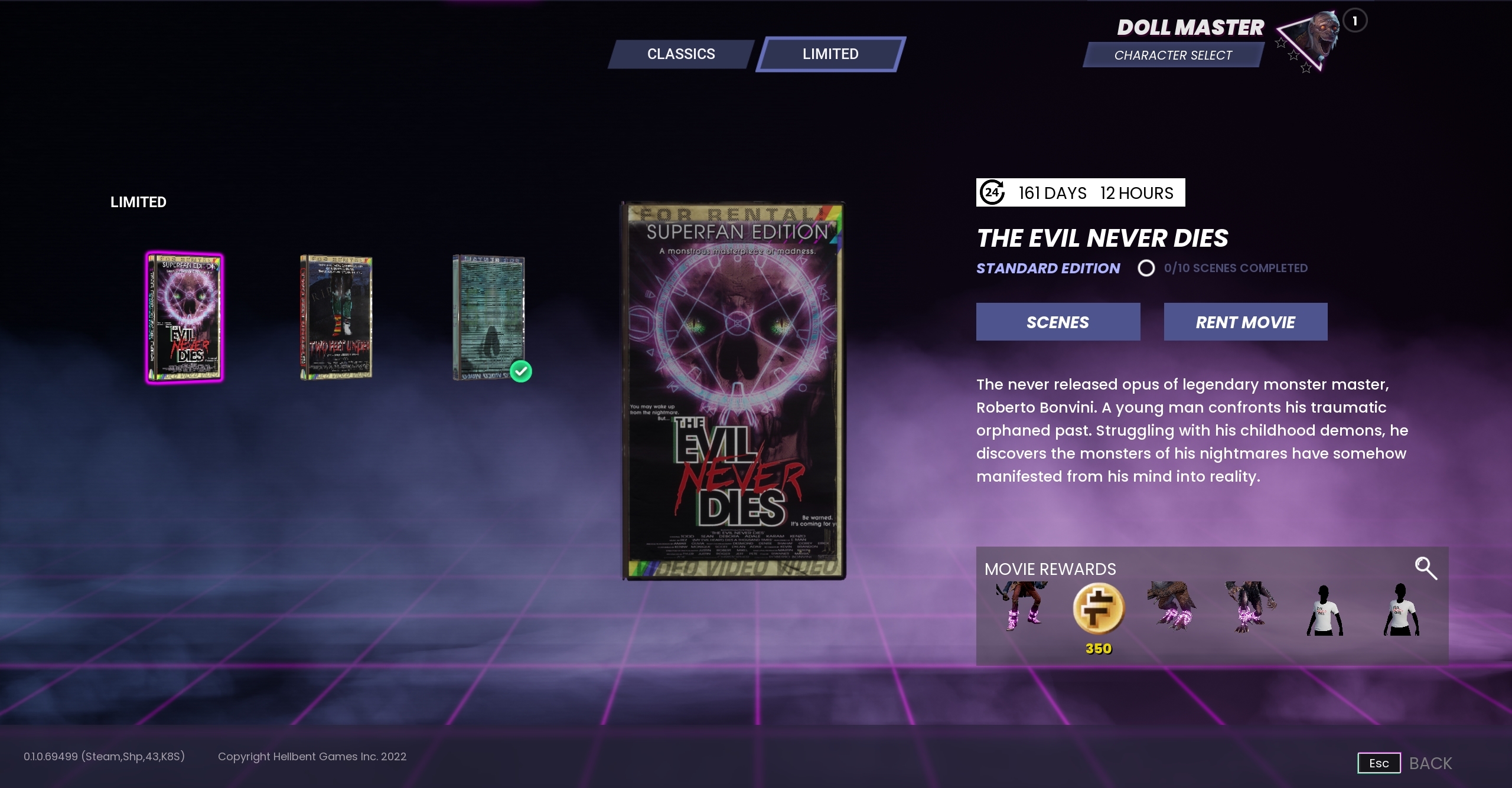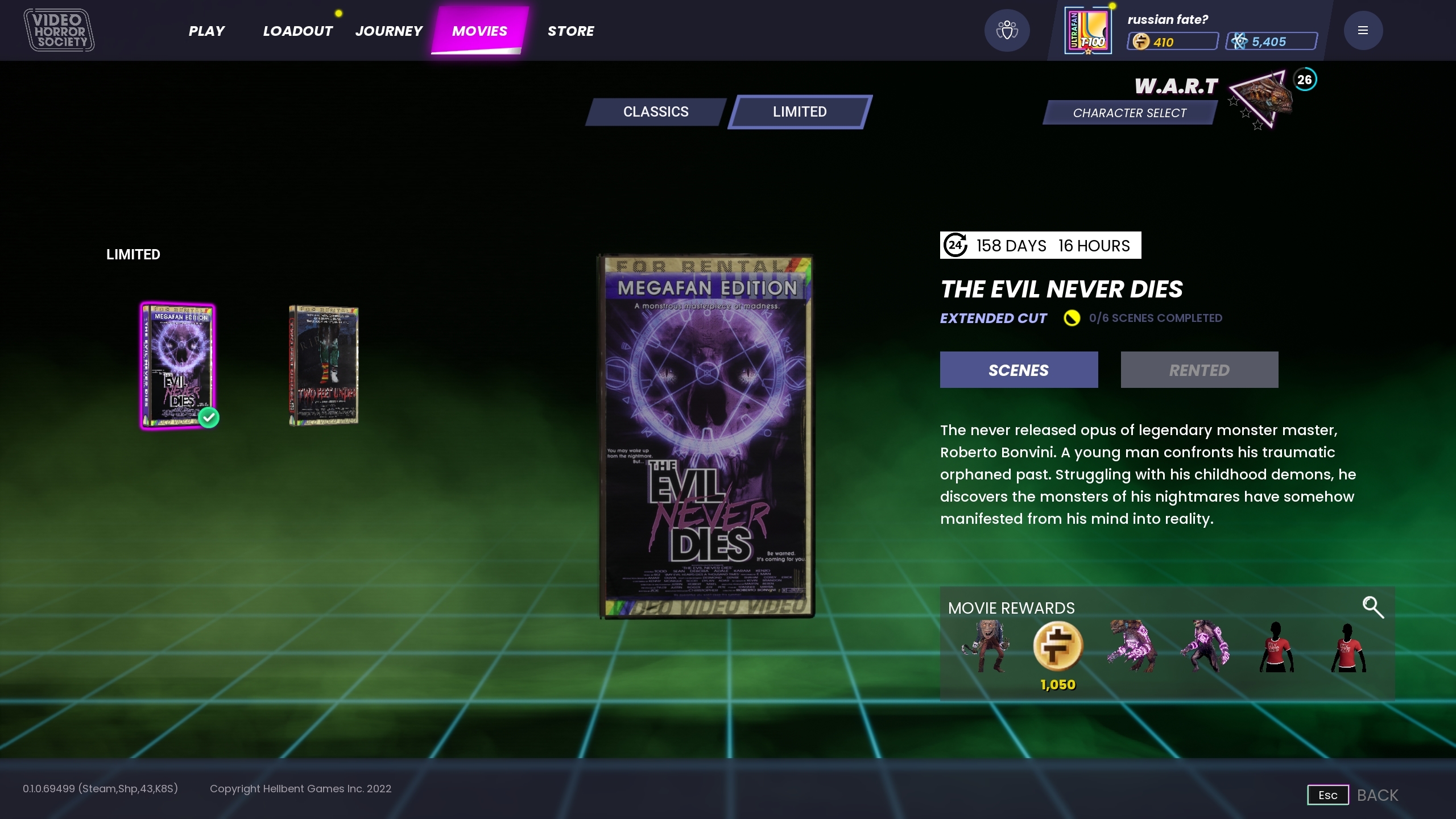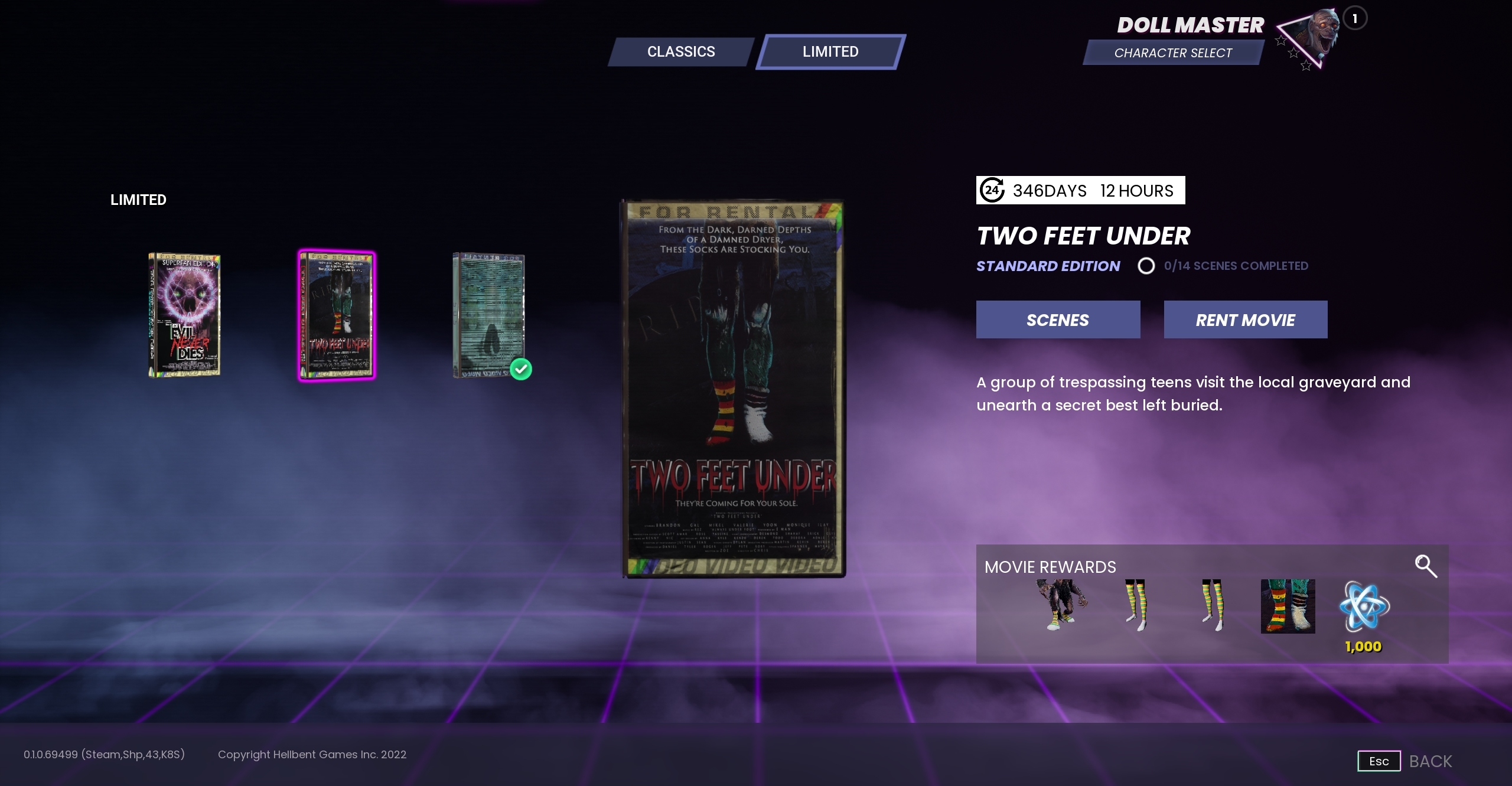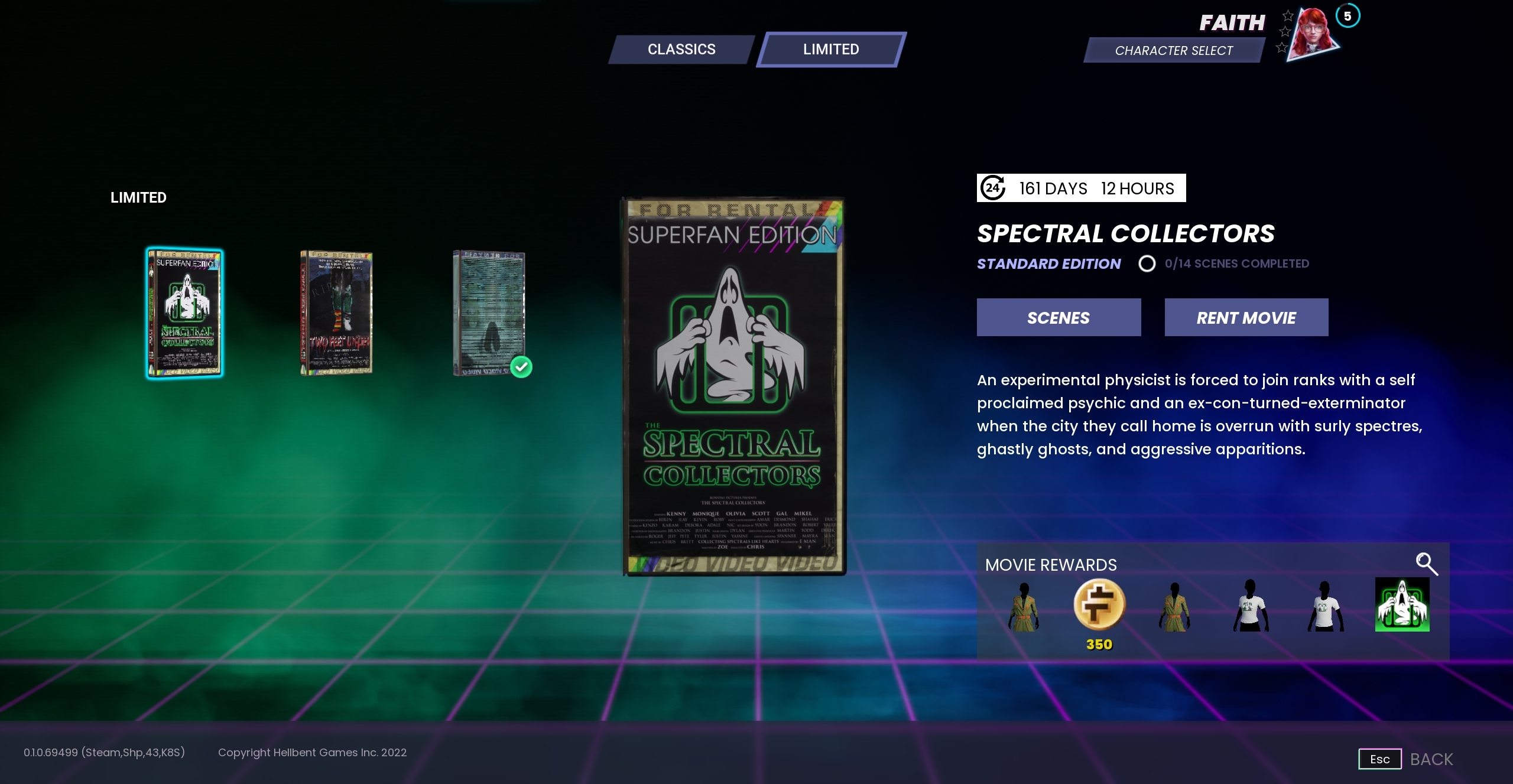 505 Terminus
The Evil Never Dies
The Evil Never Dies Extended Cut
Two Feet Under
Spectral Collectors
Source: https://steamcommunity.com/sharedfiles/filedetails/?id=2839670716					
More Video Horror Society guilds
---