Vanilla Files And You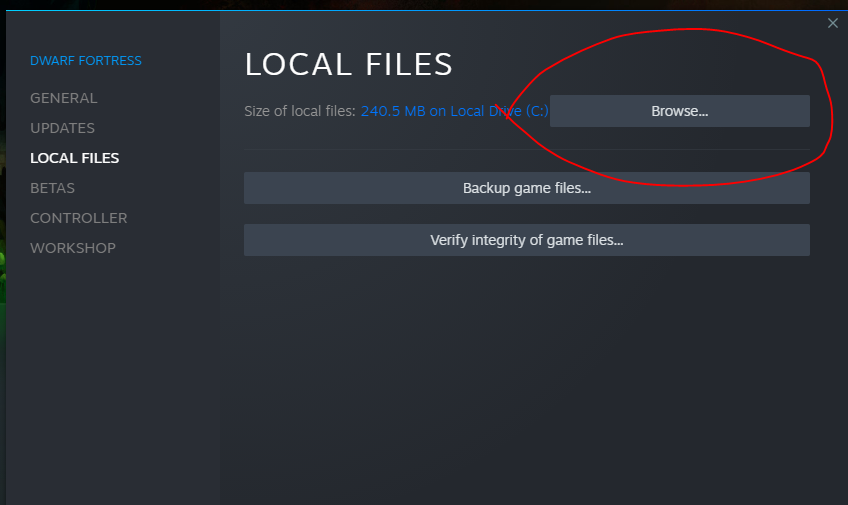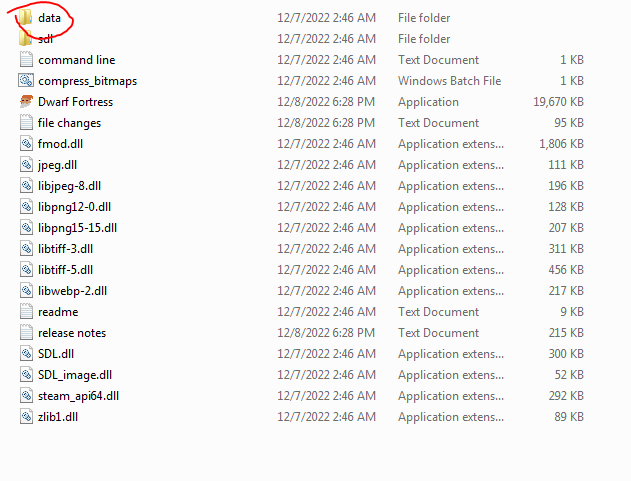 First thing's first, remember to back up your vanilla files! If you mess something up or accidentally write over files you want to return to vanilla later, you're gonna need a backup. The first thing you're gonna want to do is get your mod files. This can be through the steam workshop, a manual download from DFFD or similar or just something you made. From there, you're going to want to browse your local files to bring up the DF file directory.
From there, you're going to want to navigate to the Data folder.
In there, you'll find the folder containing all of the Vanilla game files. Again, back this up and save it for whenever you want to replace your modded files with the vanilla ones again!
Replacing Files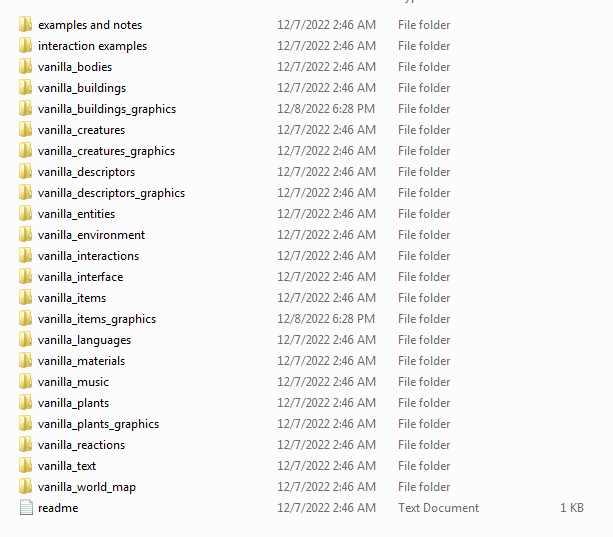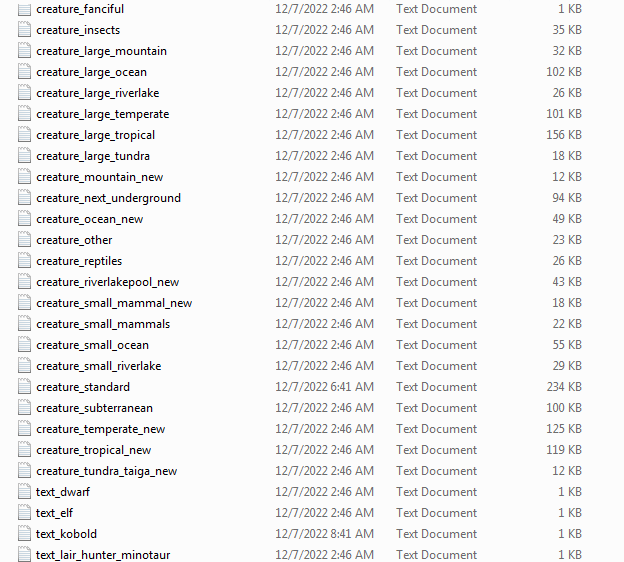 Once you've found your way to the vanilla files folder, it'll look something like this:
Don't let all the folders intimidate you, it's actually the same base game files from previous releases, chopped up and placed in their own objects folder like so.
Inside each of the objects folder is an assorted set of vanilla game files. Now all you've got to do is replace the base game files with the ones your mod provided (again, back up your vanilla files!) For sprites, you'll go into the corresponding graphics/images folder if you're replacing vanilla ones. Custom sprites are a different can of worms and there's too much in that for this guide to detail.
The most common ones that'll be replaced in my experience are:
creature_standard
entity_default
But you'll have to see what your mod contains and pick out what needs replacing. You can also simply add additional files in any of the folders named 'objects' to include them in the game. Hopefully this quick and dirty guide makes the process of picking through files for manual installs easier, since the mod loader seems a bit funky at the moment.
Uninstalling Installed Mods
Occasionally updated mods will have issues with already 'installed' mods from previous versions still loading in when you generate world. To get rid of them, simply navigate to the data/installed mods folder in your local files and delete the older versions of the mod you're using.
Source: https://steamcommunity.com/sharedfiles/filedetails/?id=2899295914					
More Dwarf Fortress guilds
---