How to install the EoE Twitch plugin ?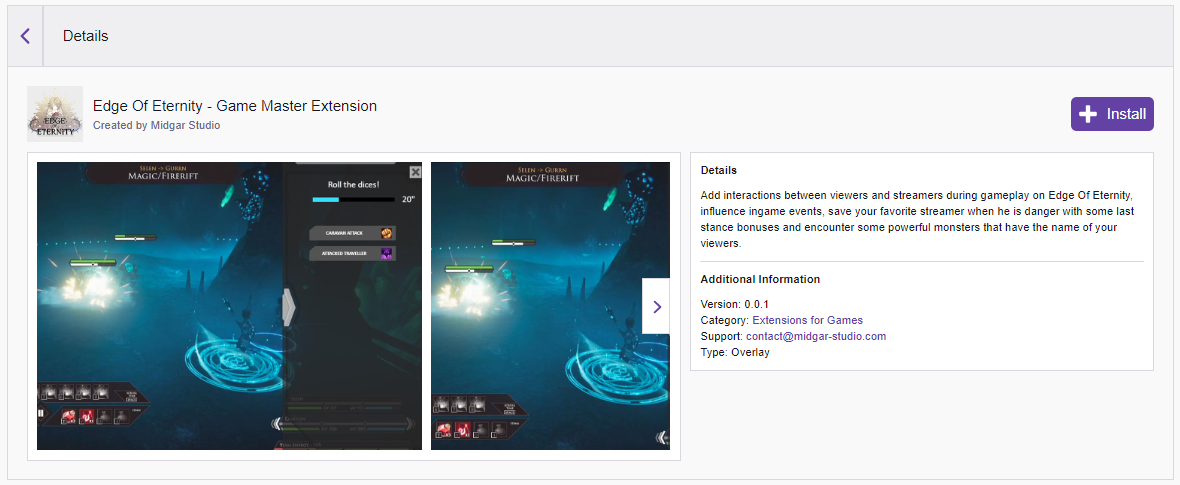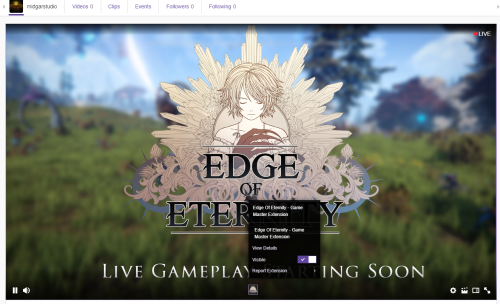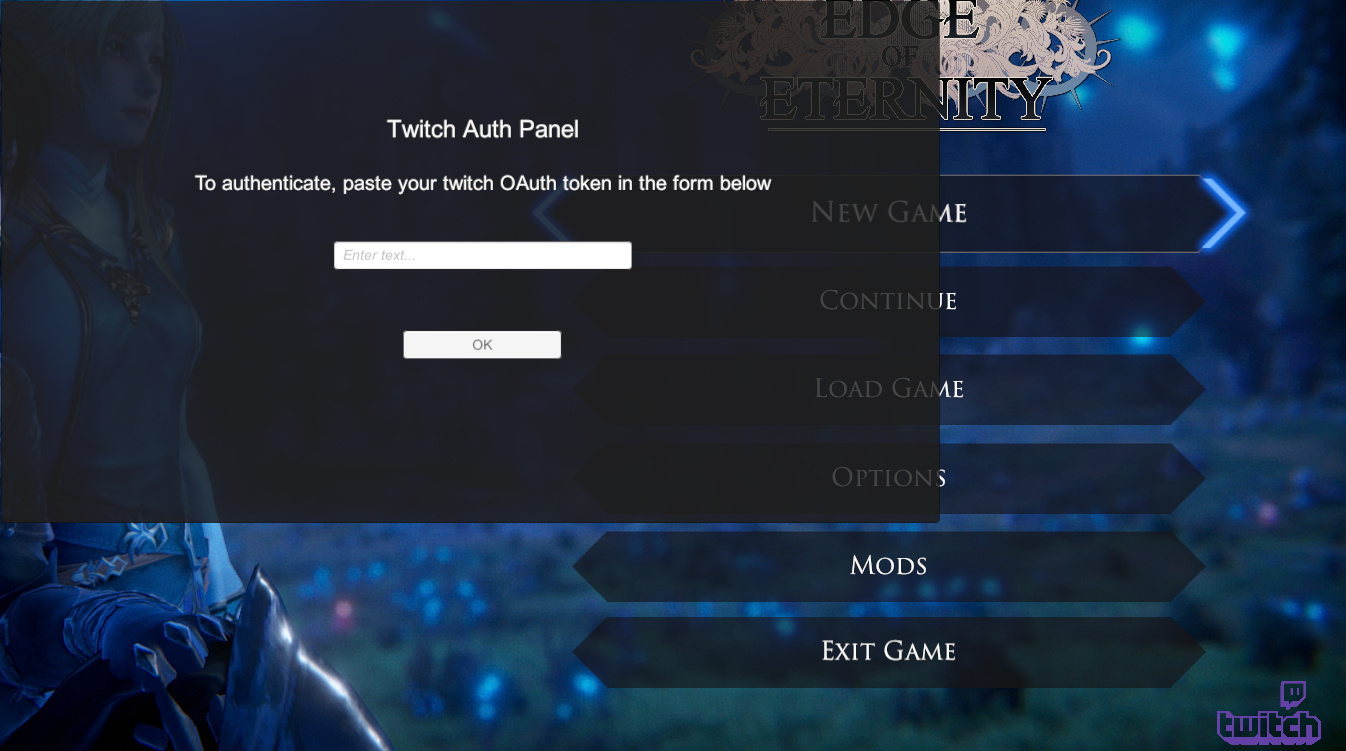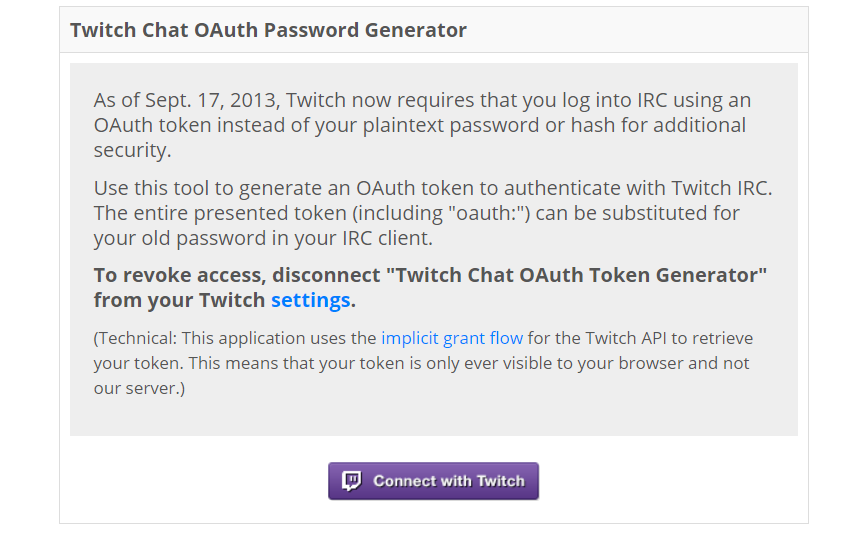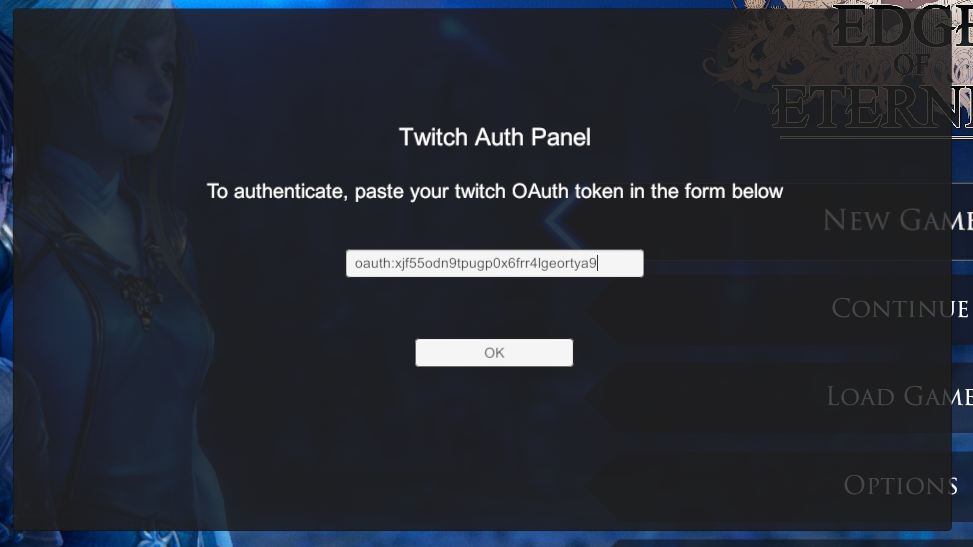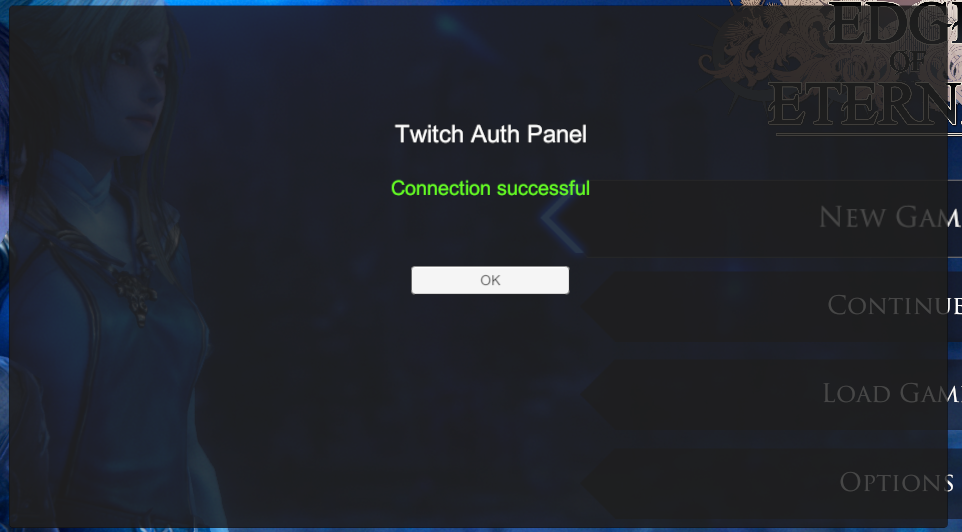 Here is a little tutorial to link your Twitch account with Edge of Eternity and enjoy dynamic features such as :
The possibility to encounter mobs named after the nickname of a viewer that will grant you more xp and gold
Polls submited to your audience which allows your viewers to vote for the occurence of random events
The apparition, of an overlay button on your audience's screen which, after being spammed by the viewers will grant you a buff
In the end, implement this Twitch extension while playing Edge of Eternity will turn your passive viewers in active members of your journey.
Note that this Twitch extension is also part of the early-access, it will be subject to changes and improvements based on the feebacks we will have collected during this EA phase. It is also open to moding so the community can propose new options and interactions in this twitch extension. Do not hesitate to come on the official EoE Discord (https://discord.gg/xwsZkGe) to join the discussion and exchange with the developers.
How to link Edge of Eternity with Twitch ?
Go to https://www.twitch.tv/ext/mcqv9994mfztnr1g3yuo7ihi9c0bd3-0.0.1? and install the Game Master Extension :
After the installation start configuring it by simply set the extension as Overlay 1 :
The little EoE icon visible in the bottom center of your stream screen while playing the game indicate that the plugin is functionnal:
Go to the game and click on the Twitch icon in the bottom right of the game's main menu :
A new page will appear in your browser to connect the game with twitch:
To finalize the installation you just have to connect with Twitch, authorize the plugin and copy paste the link it will gives you on the Twitch Auth Panel :
You can now play the game ! Random polls and interactions influencing the game flow will be proposed to your audience directly on their Twitch page.
More Edge Of Eternity guilds
Rate this article
Disscus