Skill You'll Miss / Have Depending On Your Class




Unarmed
Skill Focus only
Stunning Fist
Your everyday unarmeds attacks rarely fail to dizzy your opponents once combo reaches 10 hits
Dodge Tackle
When dodging, contact with enemies has a chance to knock them down or away
Guard Melee
You can guard against melee attacks, be they swords, or clubs with as much ease as a fist or foot
Unavailable skills for weakness
Core : Unarmed Technique III (better punches)
Revelator (knock covered enemies)
Dash Attack, Heavy (send enemies flying with jump kick)
Punch Enervation (deny enemy tac-bar with punches)
Counter, Charging (counter enemies charging/leaping)
Counter, Melee (counter melee weapons)
Melee
Skill Focus only
Block Breaker
If your melee weapon is bigger than theirs, you can knock an opponent's guard to the side with your heavy attacks, and possibly disarm them if your hit is a critical. Opponents with Tac-Bar remaining can mantain their block, but it'll cost them.
Unfortunately, this will not affect opponents larger than your or who carry shields.
Block Bullets
Bullets fall harmlessly to the ground when blocking with your melee weapon
Deflect bullets
Blocked bullets bounce away and may even impact nearby opponents
Unavailable skills for weakness
Core : Gun Melee Technique III (better melee)
Blade Chef (edged weapons go faster with your combo)
Dual wield, Advanced (dual wielding melee won't encumber your attacks)
Follow Through (Heavy slash attacks deal full damage to collateral targets too)
Zip Attack (combos 10+ with bladed weapons allows darting greater lengths)
Riposte (dual wield will strick back when parrying)
Ranged
Skill Focus only
Mobile accuracy
Moving around the field of combat will no longer penalize your accuracy in any way
Perfect Sights
Tagging and enemy with a shot instantly bumps down your recoil
Precision shooter
Dodging enemies take grazing damage from your shots rather than outright evading damage
Also, enemies Tac-dodging your Sweet Spots shots will have their bars drain instantly rather than waiting for them to drain over time
Unavailable skills for weakness
Core : Gun handling III (3 extra magazines per firearm)
Auto-fire correction (reducing recoil)
Dual wield, Advanced (dual wield 2 firearms that you can have in one hand)
Shotgun Blastoff (if point blank shot will send enemies flying away and scare others when destroying a corpus)
Deadeye (grazing hits can destroy corpus)
Pin Down (your shots will stop or slow enemies depending on their size)
Acrobatics
Skill Focus only
Lawnmower
Slashing melee weapons will be thrown sideways and chop through as many opponents as possible before hitting the ground
Head Leap
Pop over the head of an enemy you're facing
Tac-Sprint
While sprinting, you will ignore a single downgrade to your tac-bar from enemy gunfire due to conditions such as being attacked from behind, being dizzied and so on
Unavailable skills for weakness
Core : Dodge III (better dodge)
Dash-fire (shoot while sprinting)
Tactical Master (2nd Tac-Bar gets even better with constant protection when depleted)
Suriken Arc (shuriken will heatseek enemies, and some weapons boomerang back to you)
Throw Big Weapons (easy throws now)
Fall roll (negate most fall damage)
Noob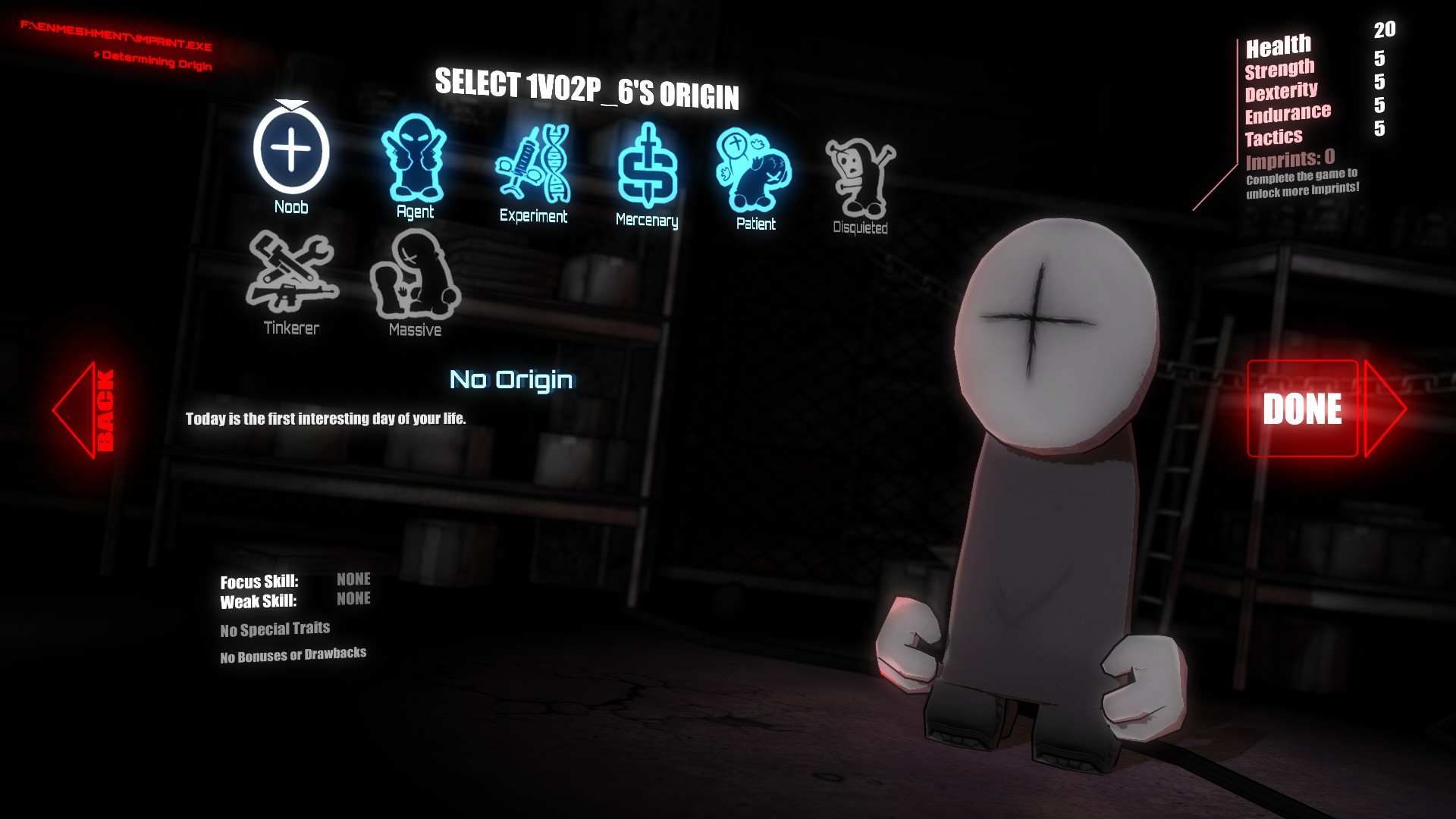 Agent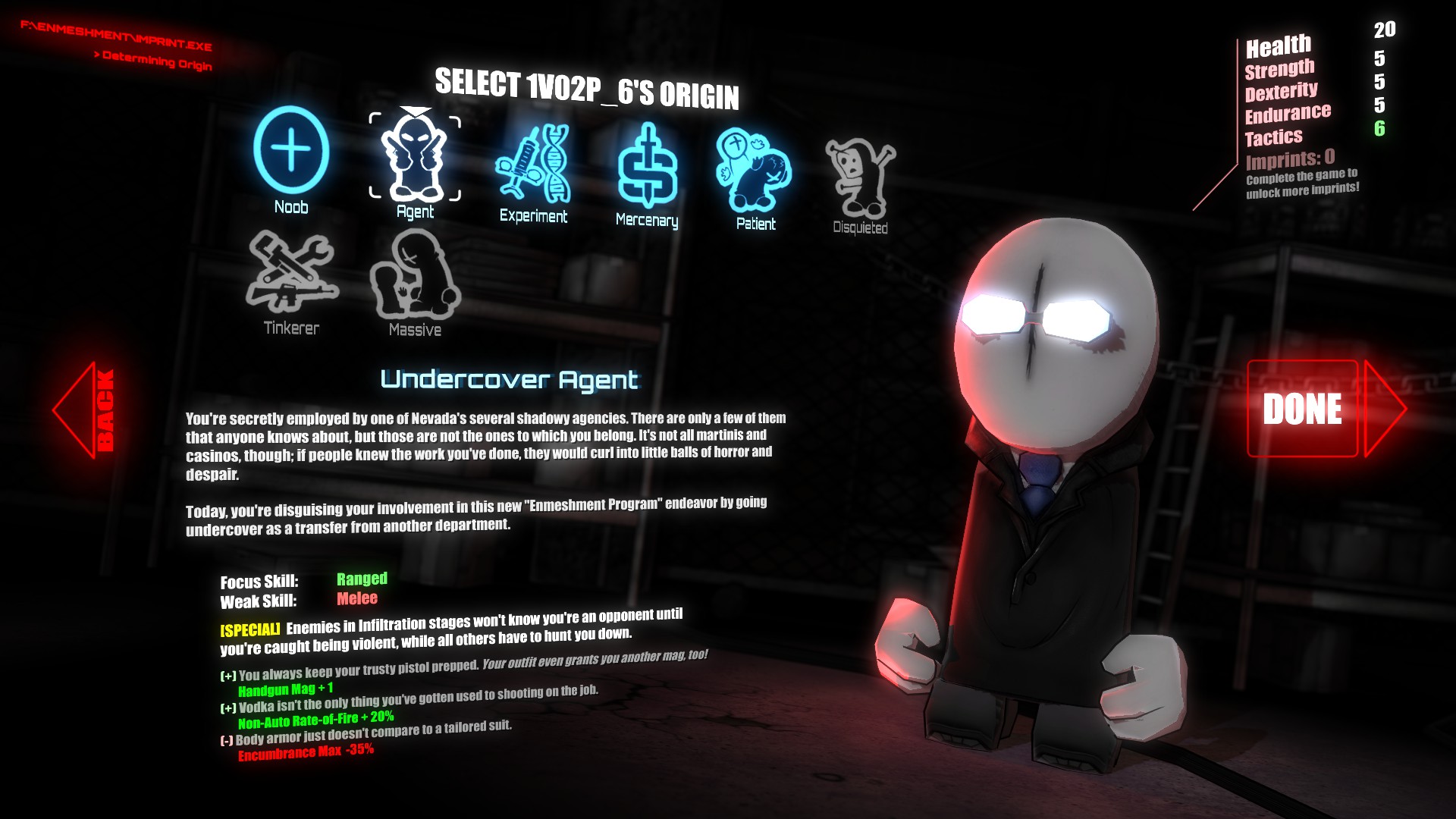 Perk is not super useful, as the hardest levels are not infiltration stages. But it can be fun to try killing as much as possible before getting caught.
Experiment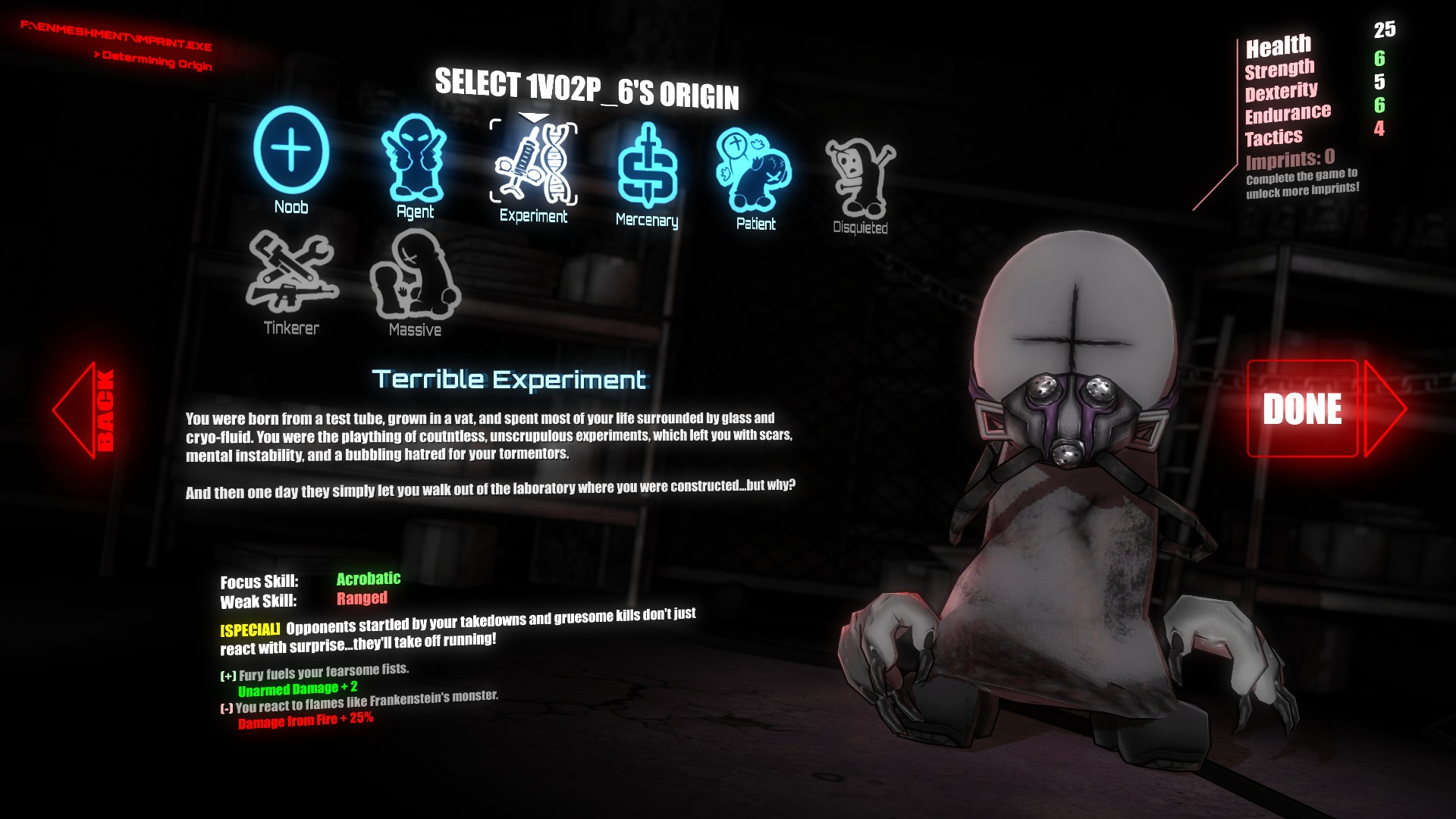 Mercenary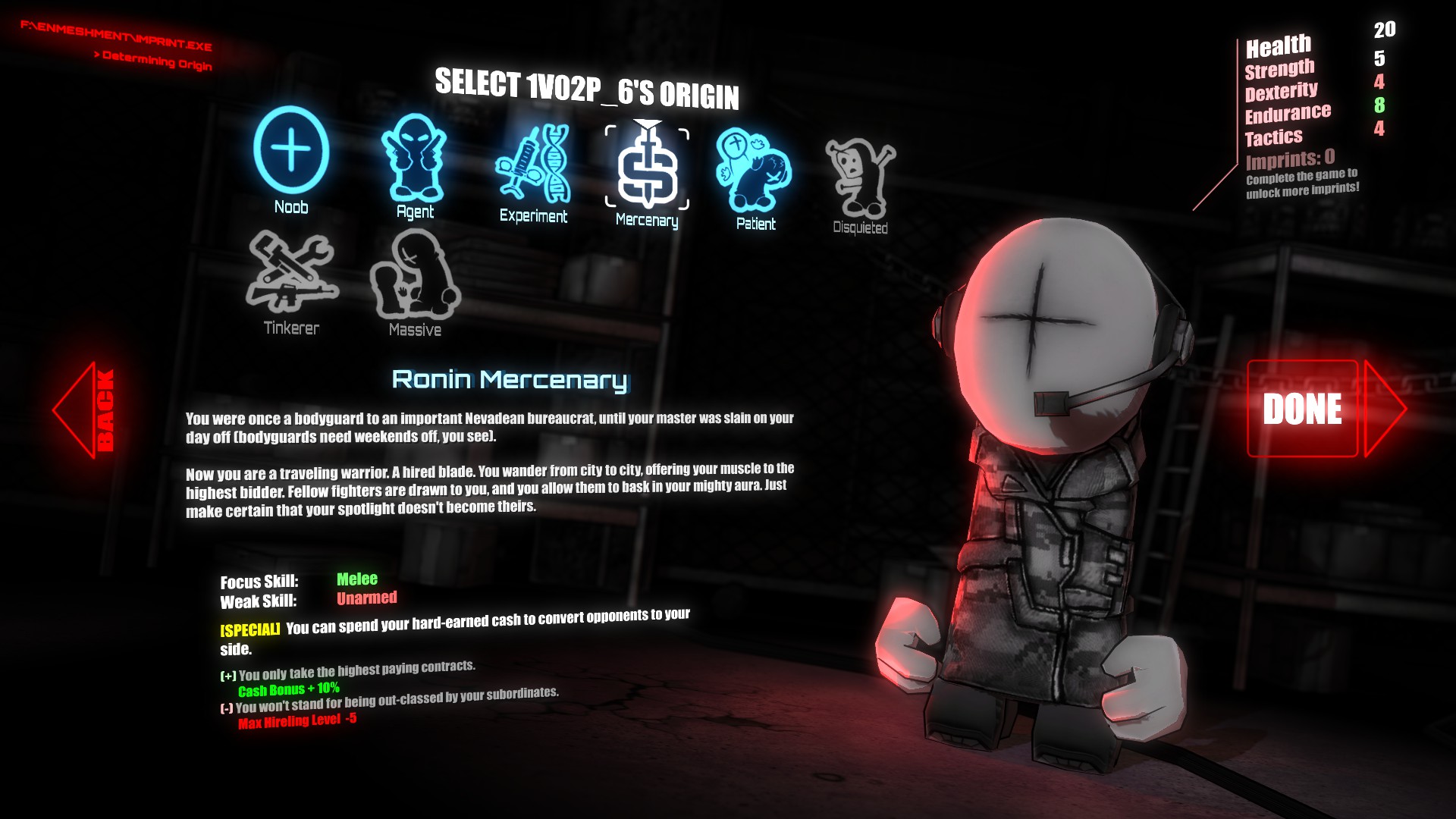 Patient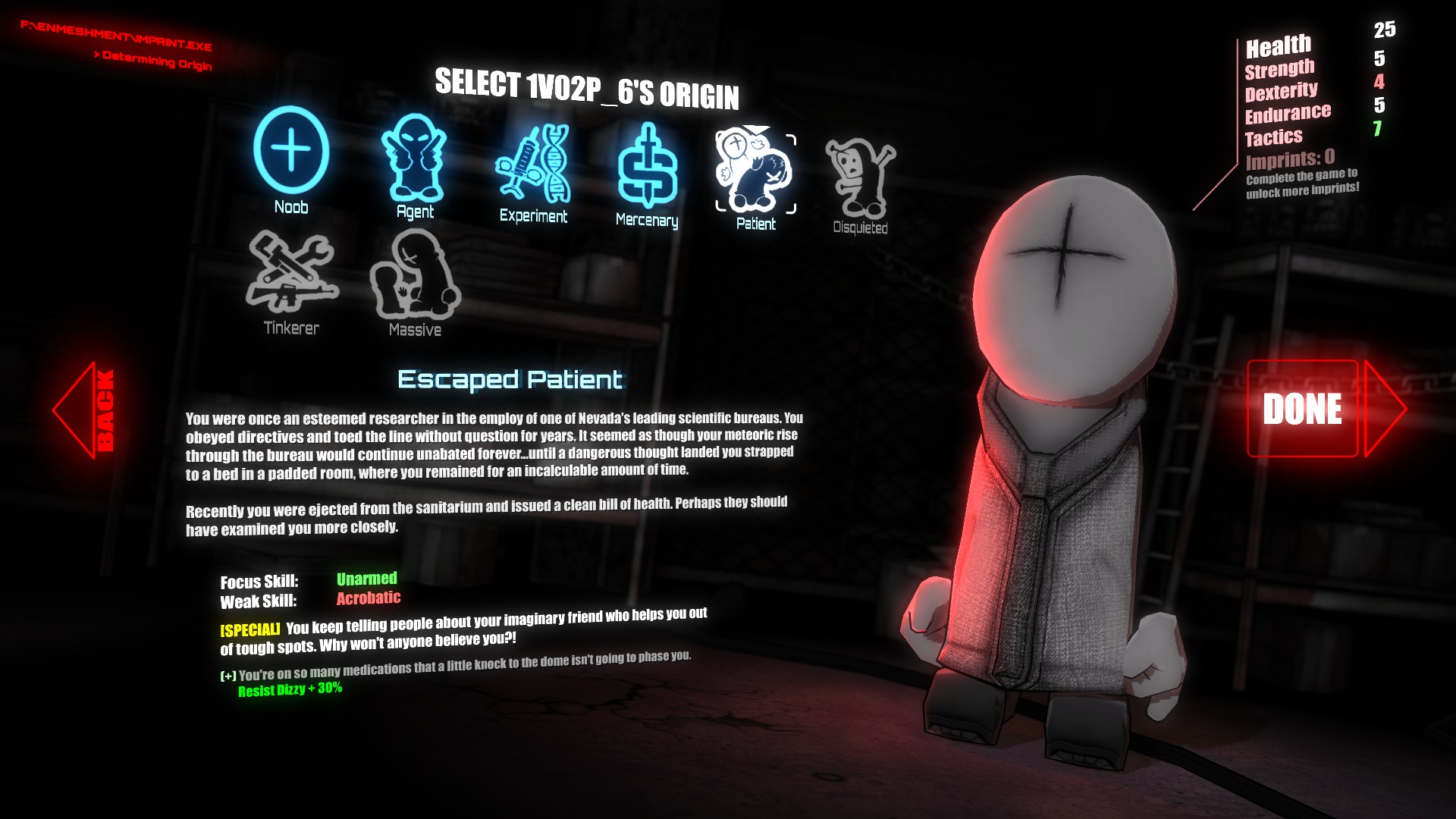 The perk is that you only have one corpus left, a ghost will appear and help you
Disquieted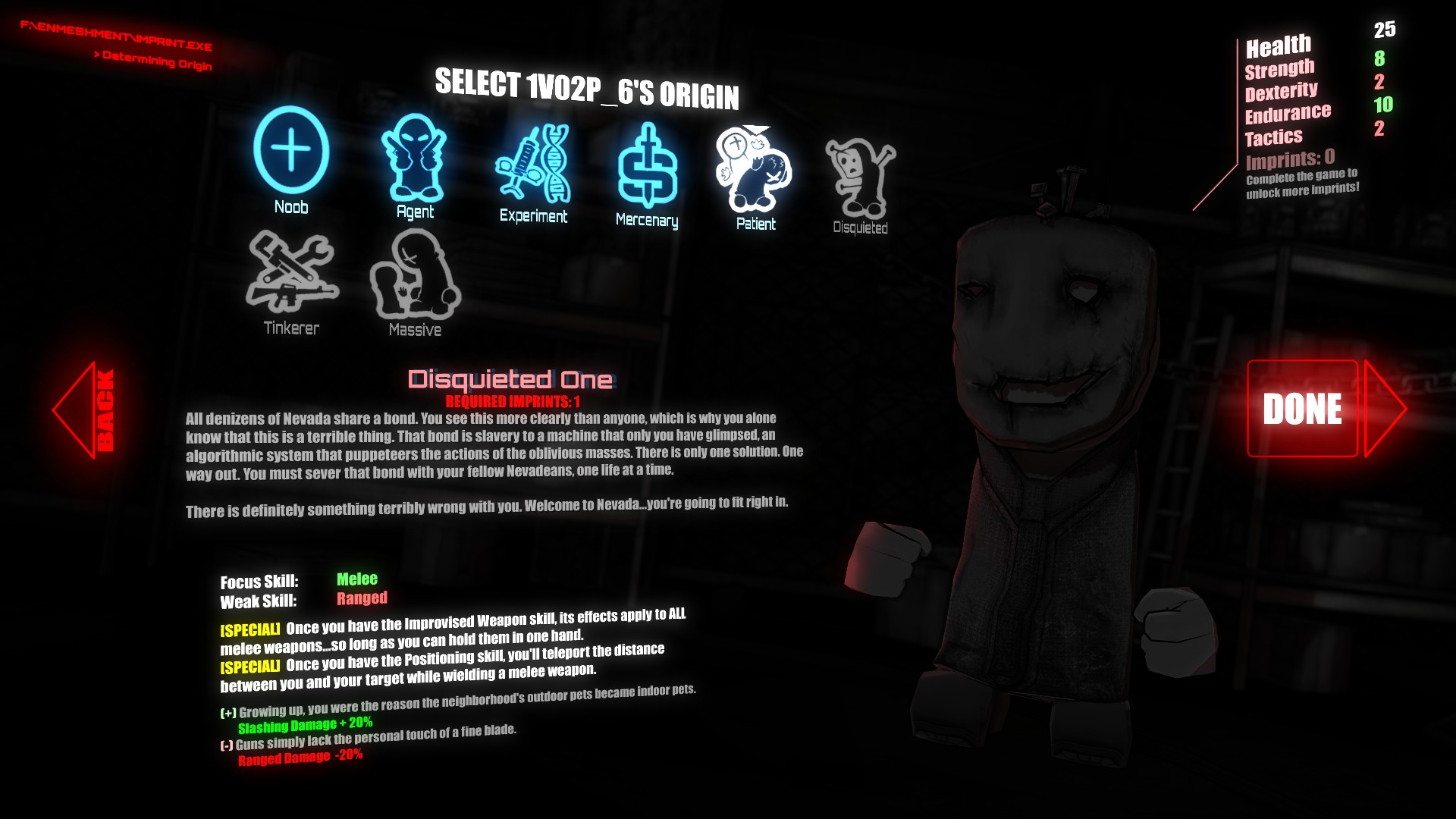 Tinkerer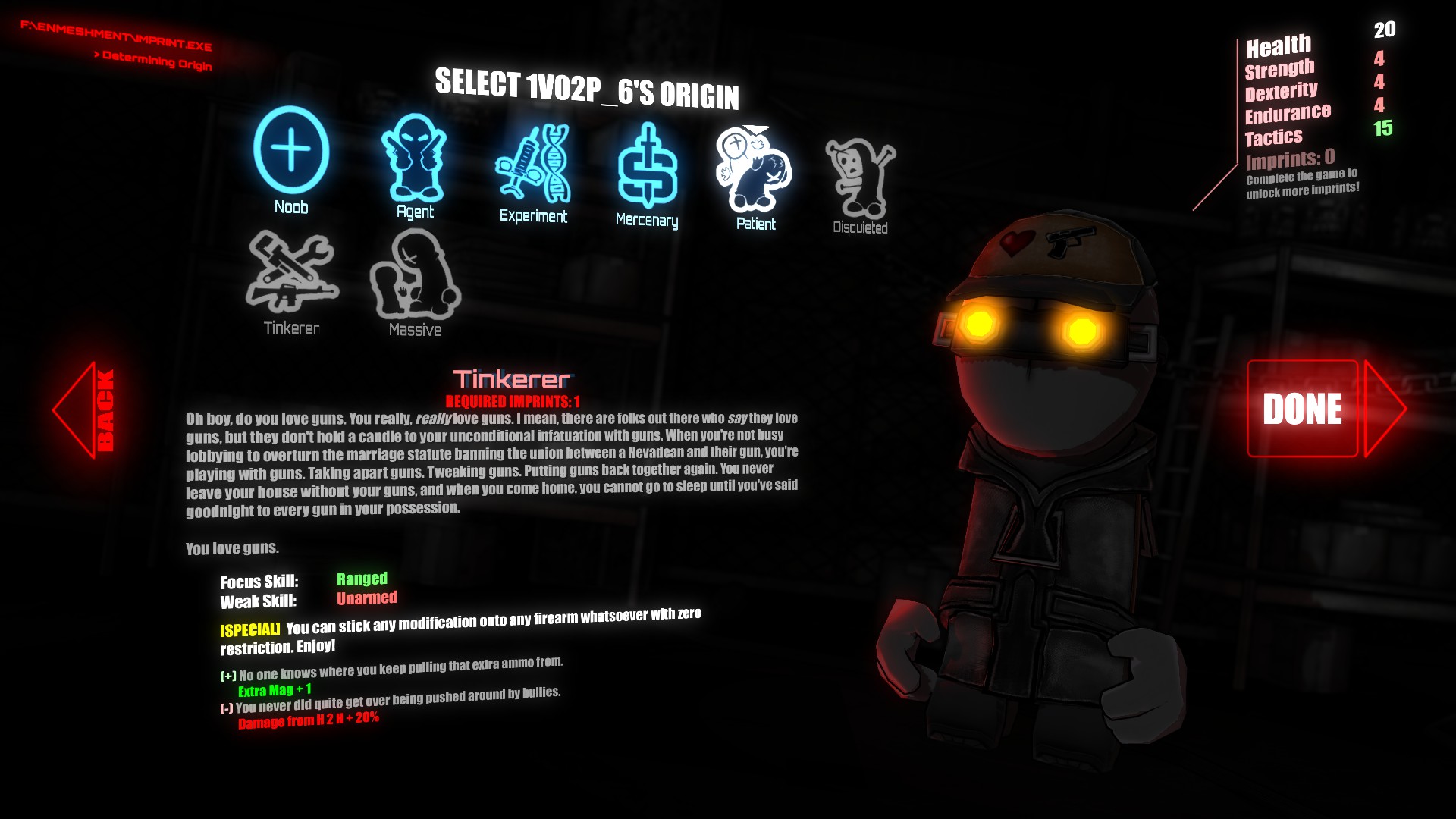 The perk renders the black market useless, as you'll now be able to create your own rocket launcher pistol or your dissonance carabine :)
Plus there is a known money exploit to be done with this class, thus you can play around a lot with it and test stuff before your next imprint
Massive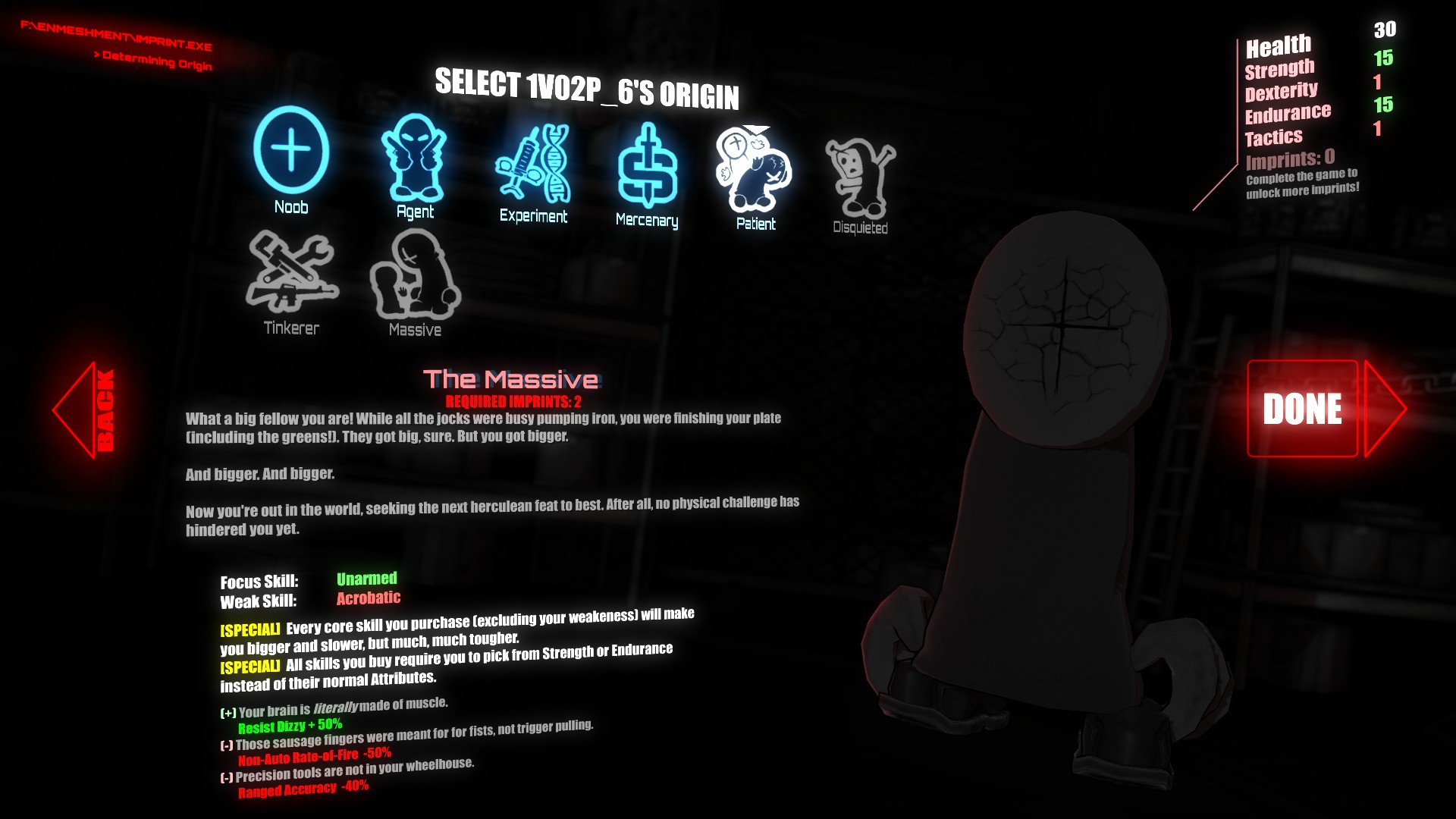 Perk : your corpus can get up to 10
Advice : you only need strength to wield weapons, pour most of your skill points in endurance to prevent your big boy from getting super slow, and become almost invulnerable as your corpus repairs itself super fast.
End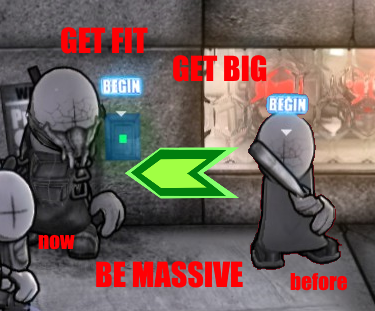 I've only played Agent, Tinkerer and massive at the moment, if you have info more details regarding the other classes, comment and I'll edit this guide !
Source: https://steamcommunity.com/sharedfiles/filedetails/?id=2630255946					
More MADNESS: Project Nexus guilds
Rate this article
---