Step 1: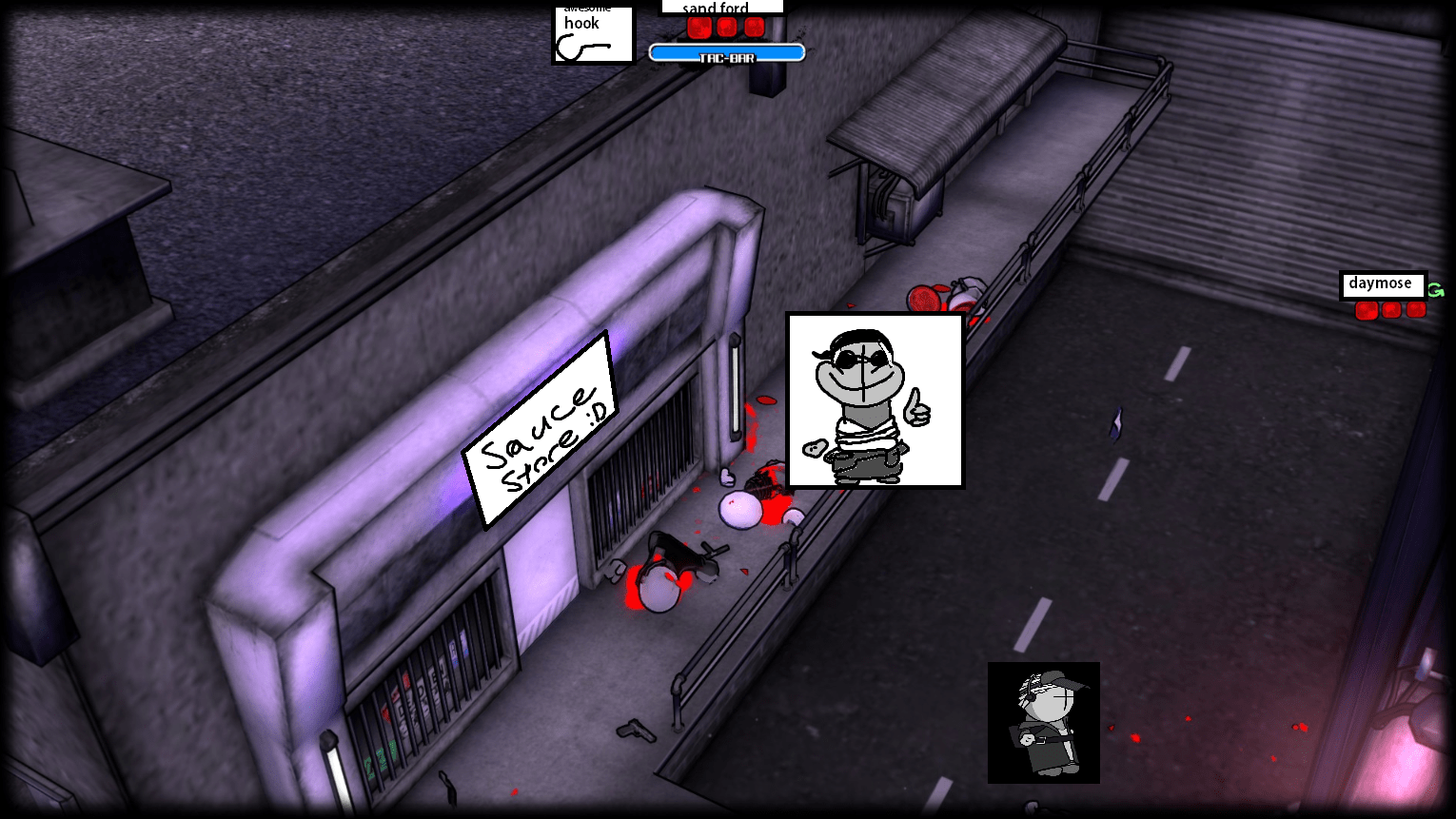 Find the Sauce Storea necessary step to gain the buffalo sauce item is to go to the sauce store found in the overworld city
Step 2: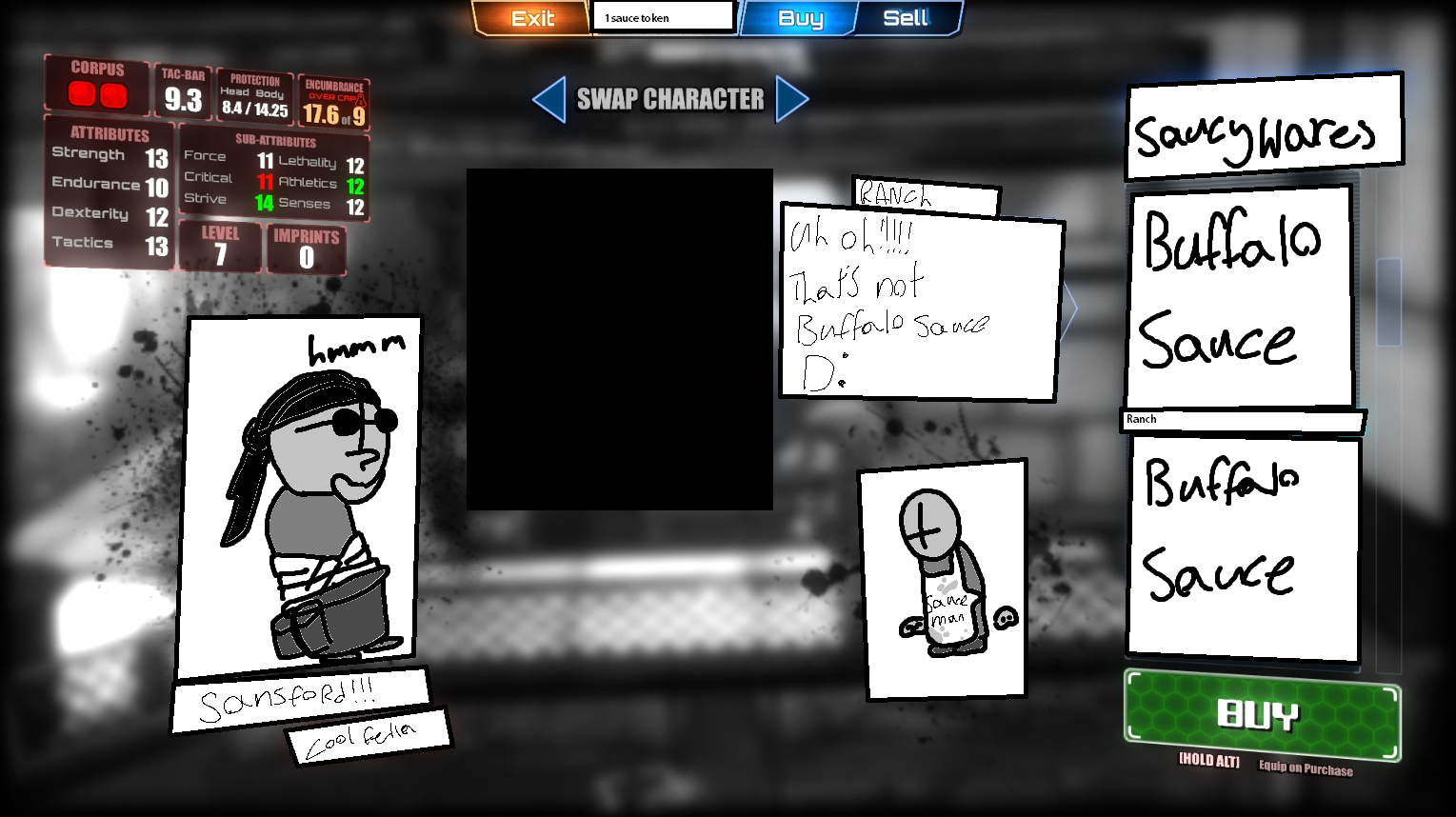 SAUCE MANOnce in the sauce store you have to go to the sauce vendor with your sauce token (you only get one so dont mess it up!!!!!!!!!!!!!!!!!!!!!!!!) and you have to buy a buffalo sauce RANCH!!!!!
Disaster!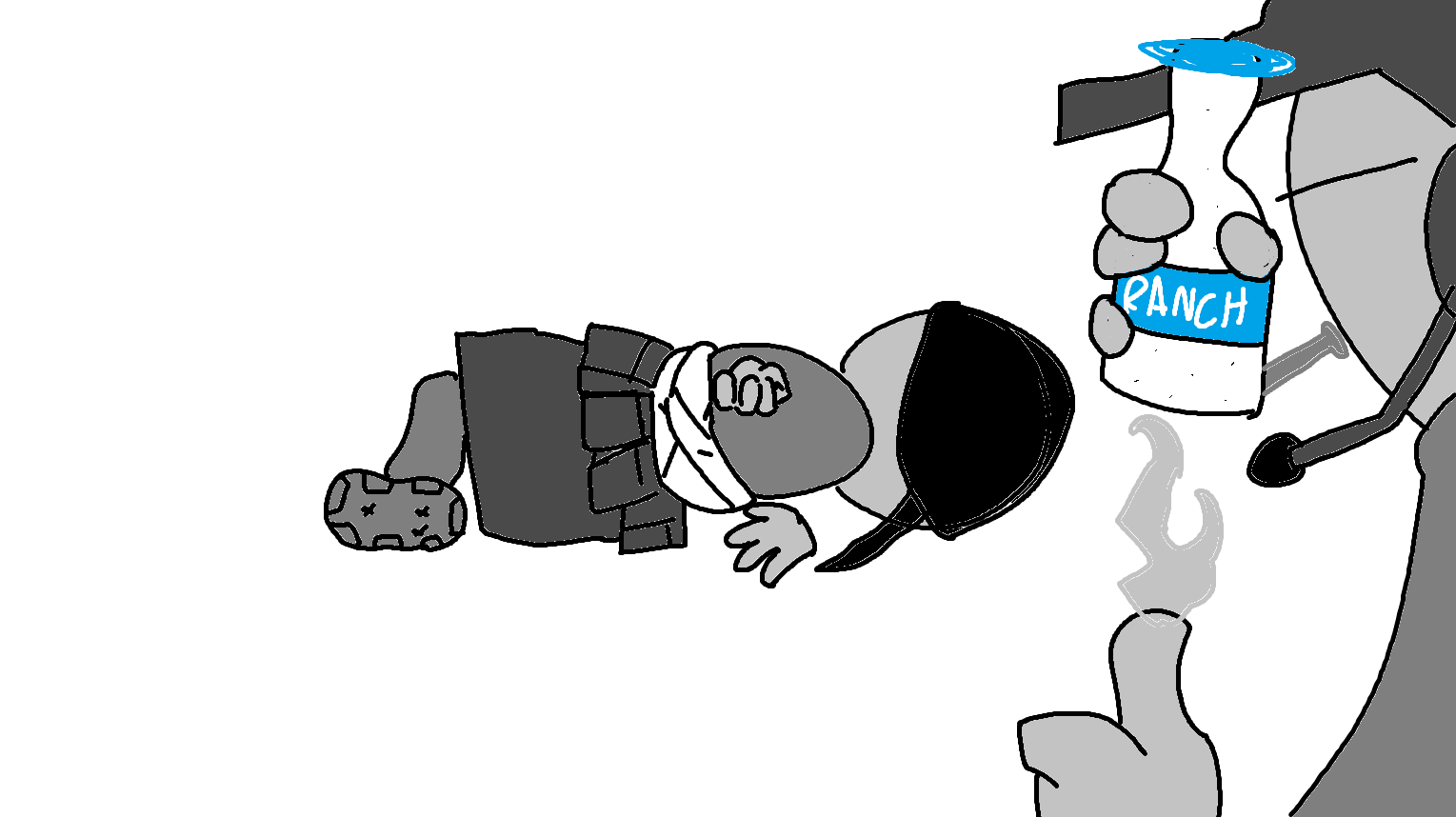 Disaster!that blasted Deimors has struck again!!!!
Source: https://steamcommunity.com/sharedfiles/filedetails/?id=2965526939					
More MADNESS: Project Nexus guilds
---