Installing The Mod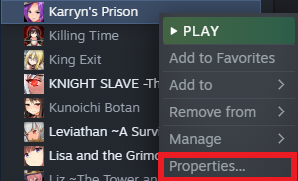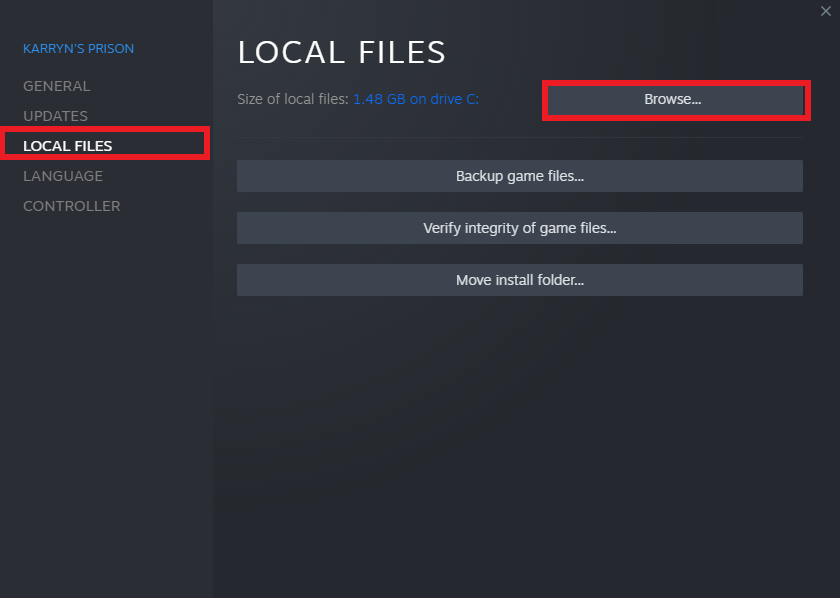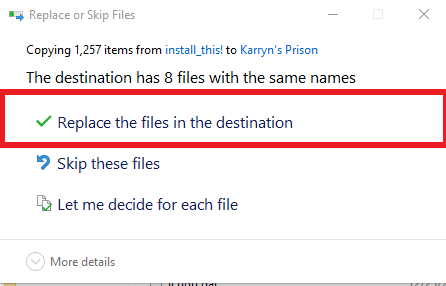 1. To install this mod first head over to their gitgud page
https://gitgud.io/wyldspace/karryn-pregmod
Or find it in the #KP-CHAINCHARIOT-MODS pinned messages.
2. Download this folder as a zip
3. Extract this ZIP in a different folder then your KP folder
4. Go into the install_this! Folder
5. Now open the KP base folder in a second window
Do this by opening up your steam library and press right click on Karryn's Prison.
Then go properties and then local files.
Lastly click browse.
6. Drag and drop the WWW folder into the KP main folder, but not into the KP folder WWW folder itself
7. It will ask you to overwrite some files, Click Overwrite everything
CCMOD has now been installed.
For this mod to work properly you need to start a new "save"
This can be a New game+ file as well, So just load in and lose fast by getting order to 0.
Configuration And Features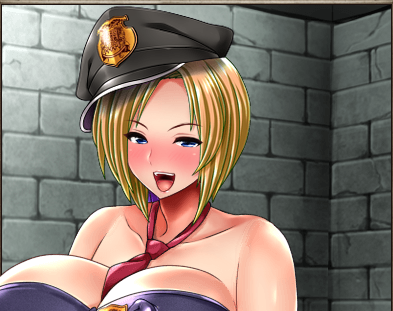 You can Turn on and off MOST of the mods in CCMOD.
You do this is the mods.txt in the WWW folder.
Simpely just change the Status in the line for the mod you want to change into either "true" (ENABLE MOD) or "false" (DISABLE MOD)
Pregnancy
Basic Text only pregnancy with fertitlity cycle. Gain passives based on births. There is a bitrh control edict.
An internal view is added to the pause menu.
Condoms
Buy condoms through an edict. Prevents pregnancies. Riots can sabotage these.
Exhibionist
Night mode changes. You can dress back up in bed without going to the next day. also if your clothed you can strip here. Extra exhibionist points are added. Karryn's only fans which you can sell mastrubation videos for money.
Gyaru
Edicts to change Hair, Eye and skin color.
Comes with a small performence hit. Can bug the Art as well.
Discipline
Add an option at the edict desk to show all wanted inmates and display their sex stats.
Karryn can also call them for a battle up to 3 prisoners max. Bosses can be called as well after defeating them.
Waitress
Consequenses for serving the wrong drink. Extra passives if you keep failing.
Also extra clothing stages.
Reseting Your Game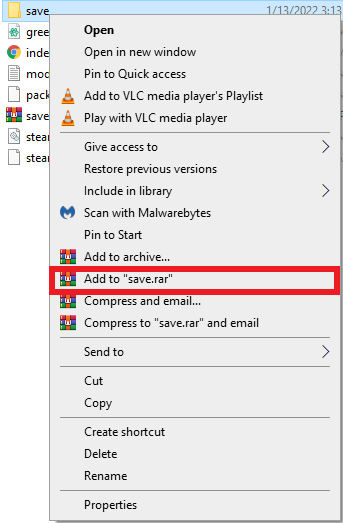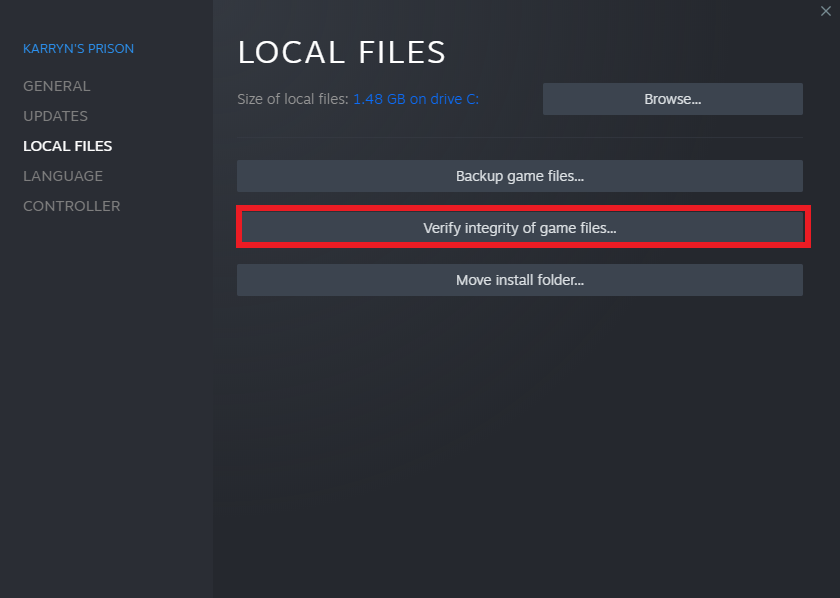 If you want to reset your game back to original Karryn's Prison it is easy to do.
Winrar is recommended to use.
First off make a backup of your save folder. You will be deleting the save folder as well.
If you have Cloud saves on this can Give you cloud save issues, but you can just choose to overwrite the current cloud saves.
Now drag this folder to a different place to avoid deleting it.
Delete the entire Karryn's Prison Folder content BUT not the folder itself.
Then right click in steam on properties -> local files -> Verify interegity of game files.
This will redownload your game completely.
Then just drag in your old save folder contents back in.
Contributers
The amazing people who worked this free mod.
chainchariot
Таня
Tessai
Saleek
d90art
Full Changelog can be found in the README.md file.
Source: https://steamcommunity.com/sharedfiles/filedetails/?id=2790261445					
More Karryn's Prison guilds
---