60 FPS Unlock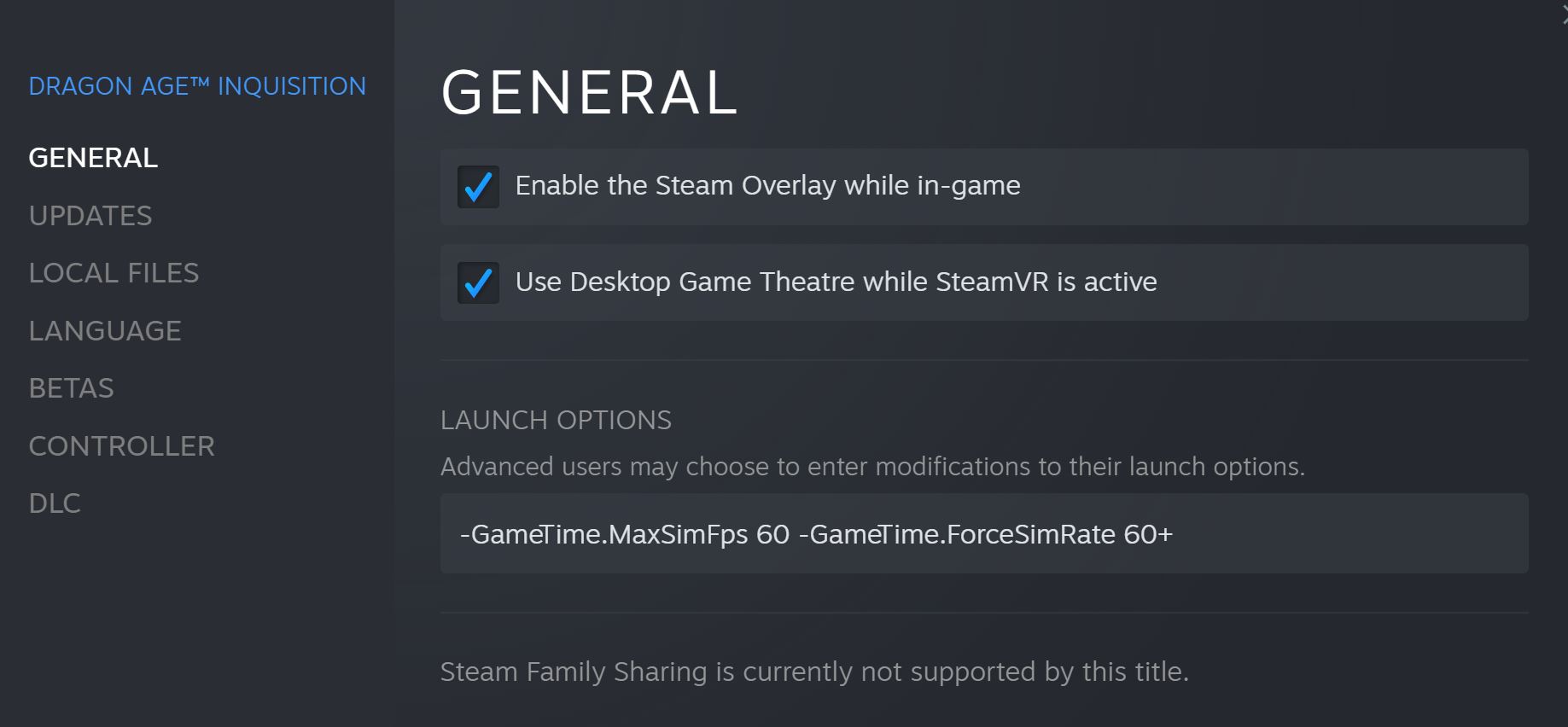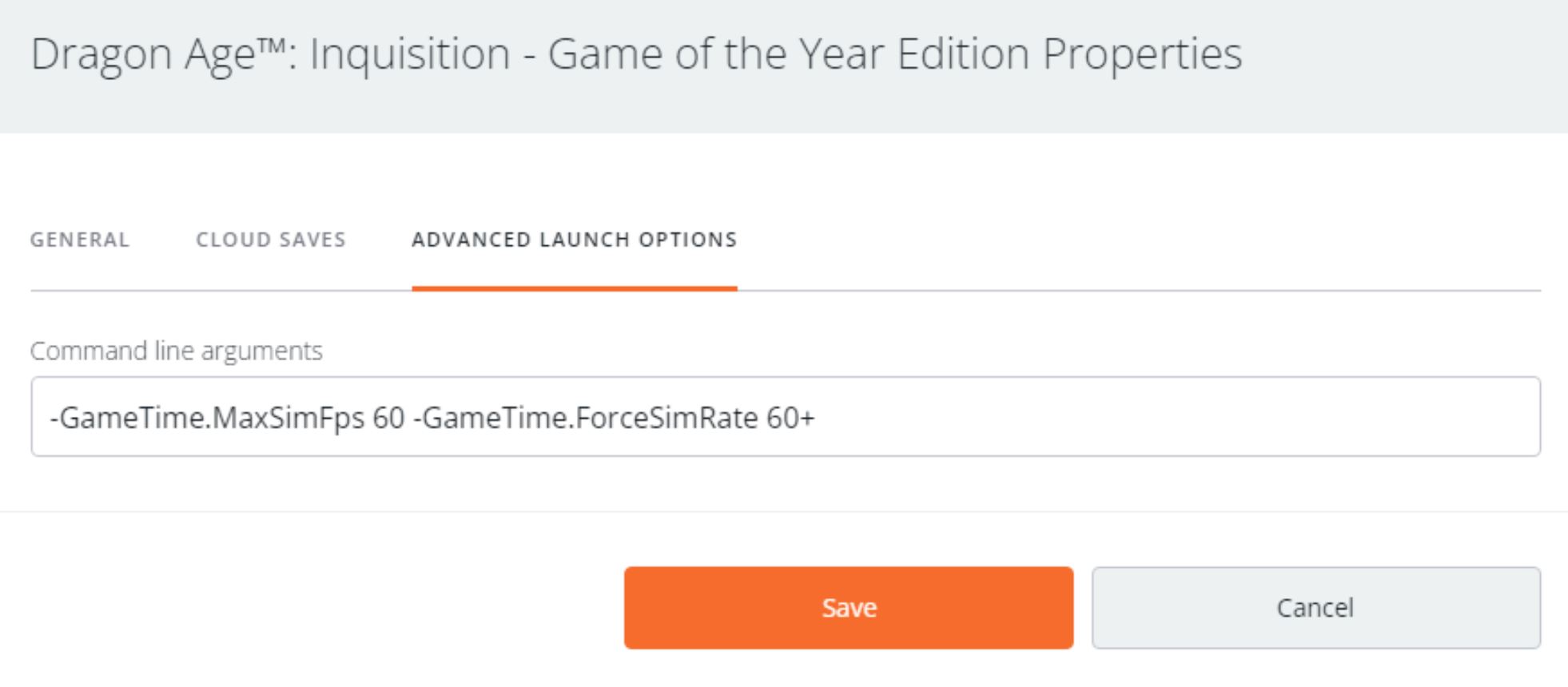 Steam:
Open the library and Right Click on the Dragon age Inquisition, select properties, in the window that opens, in the line "launch options" insert the value:
-GameTime.MaxSimFps 60 -GameTime.ForceSimRate 60+
Origin:
You just need to go to game properties in Origin, then advanced launch options, and add "-GameTime.MaxSimFps 60 -GameTime.ForceSimRate 60+"
Which will make the doors open at 60+ fps, and the cutscenes animate at 60fps.
Known Issues
It's locked at 30fps for the animation system, If you unlock FPS you will notice weird stuff happening.
For example dragons fly at stupid speeds, barrage targeting gets borked but allows you to use winter stillness without it "moving" and disabling the effect. Charging bull doesn't work properly you just kinda run a little and then stop.
Certain Synced NPC animations will be out of sync, like the ones of your soldiers training in haven.
While the cut scenes do seem to look better they have some issues as well with characters randomly bobbing up and down slightly.
Can happen Not always!
My Other Guides
https://steamcommunity.com/sharedfiles/filedetails/?id=2832137703
https://steamcommunity.com/sharedfiles/filedetails/?id=2831652608
https://steamcommunity.com/sharedfiles/filedetails/?id=2830658441
https://steamcommunity.com/sharedfiles/filedetails/?id=2830637146
https://steamcommunity.com/sharedfiles/filedetails/?id=2830747016
https://steamcommunity.com/sharedfiles/filedetails/?id=2830697465
https://steamcommunity.com/sharedfiles/filedetails/?id=2833185332
https://steamcommunity.com/sharedfiles/filedetails/?id=2835664996
https://steamcommunity.com/sharedfiles/filedetails/?id=2835671157
https://steamcommunity.com/sharedfiles/filedetails/?id=2835654894
Source: https://steamcommunity.com/sharedfiles/filedetails/?id=2833185332					
More Dragon Age Inquisition guilds
---