First Arrest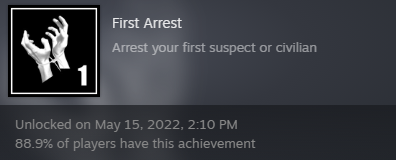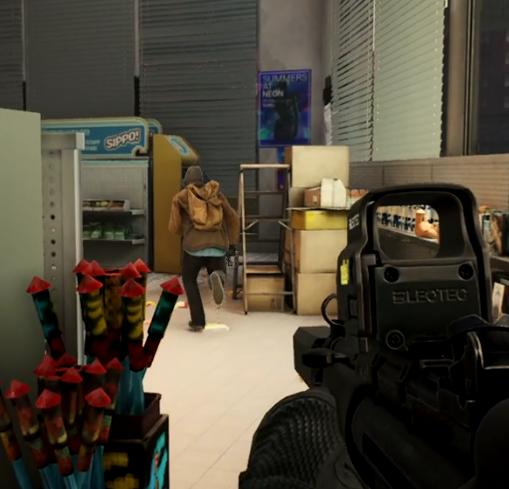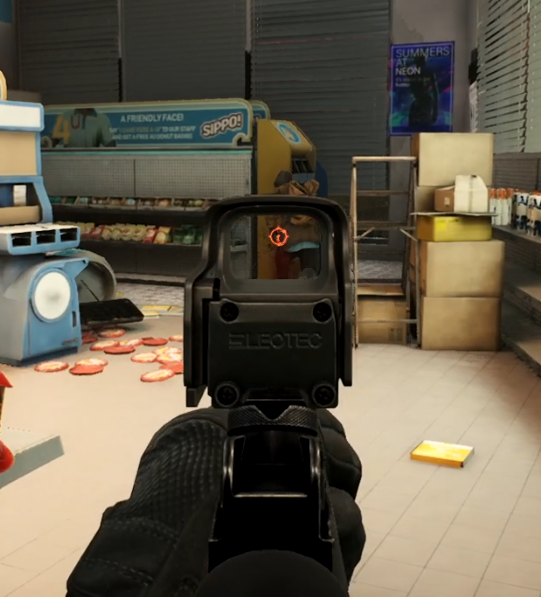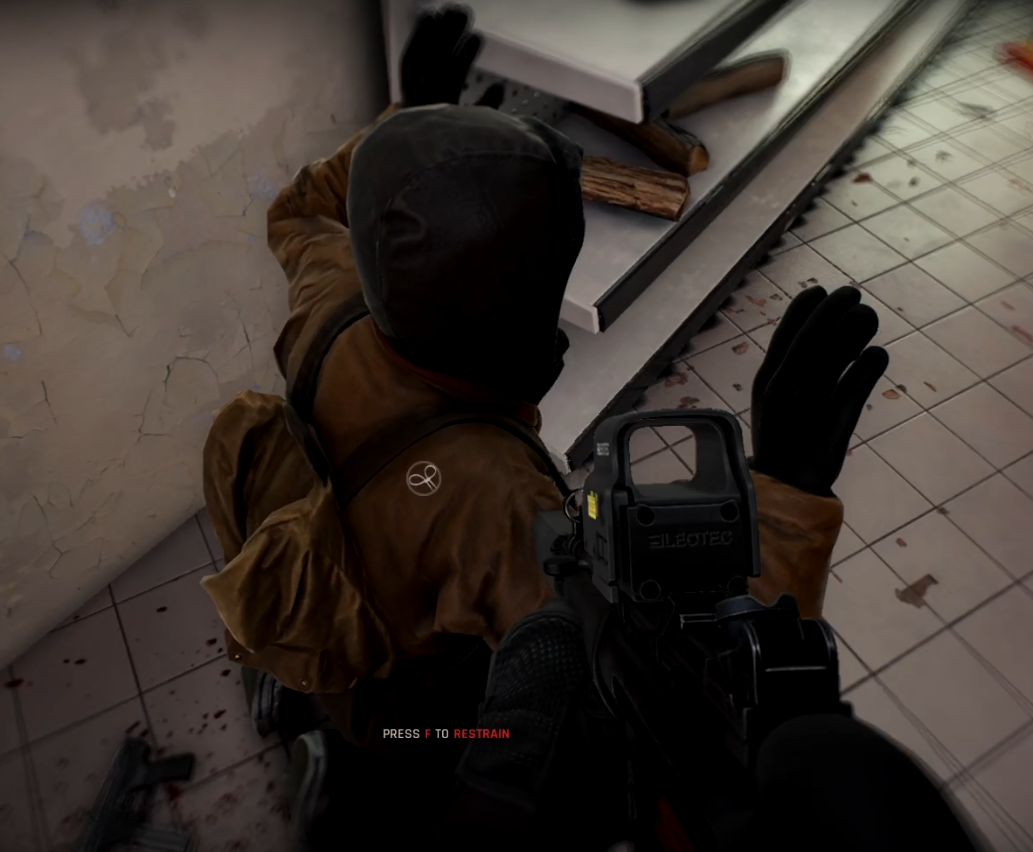 Step 1: Find the Suspect or Civilian
Step 2: Shout at them (F - Default Key-bind) to drop their gun / put their hands up.
Step 2.5: If the suspect does not comply then shoot at their legs they might give up if their morale lowers.
Step 3: Once they get on the ground with their hands up, head towards them and get behind them.
Step 3.5: Suspects might pull out a knife or a pistol so be careful of this.
Step 4: Press (F - Default Key-bind) to zip-tie their hands.
Step 5: You have successfully arrested your first Suspect / Civilian.
Optional Steps (Not Required For The Achievement, I think):
Step 6: You can now report their arrest to TOC and collect their gun(s) / knife.
More Achievements
More Sections Will Be Added With The Addition Of New Achievements
Source: https://steamcommunity.com/sharedfiles/filedetails/?id=2911289706					
More Ready or Not guilds
---