Wave 1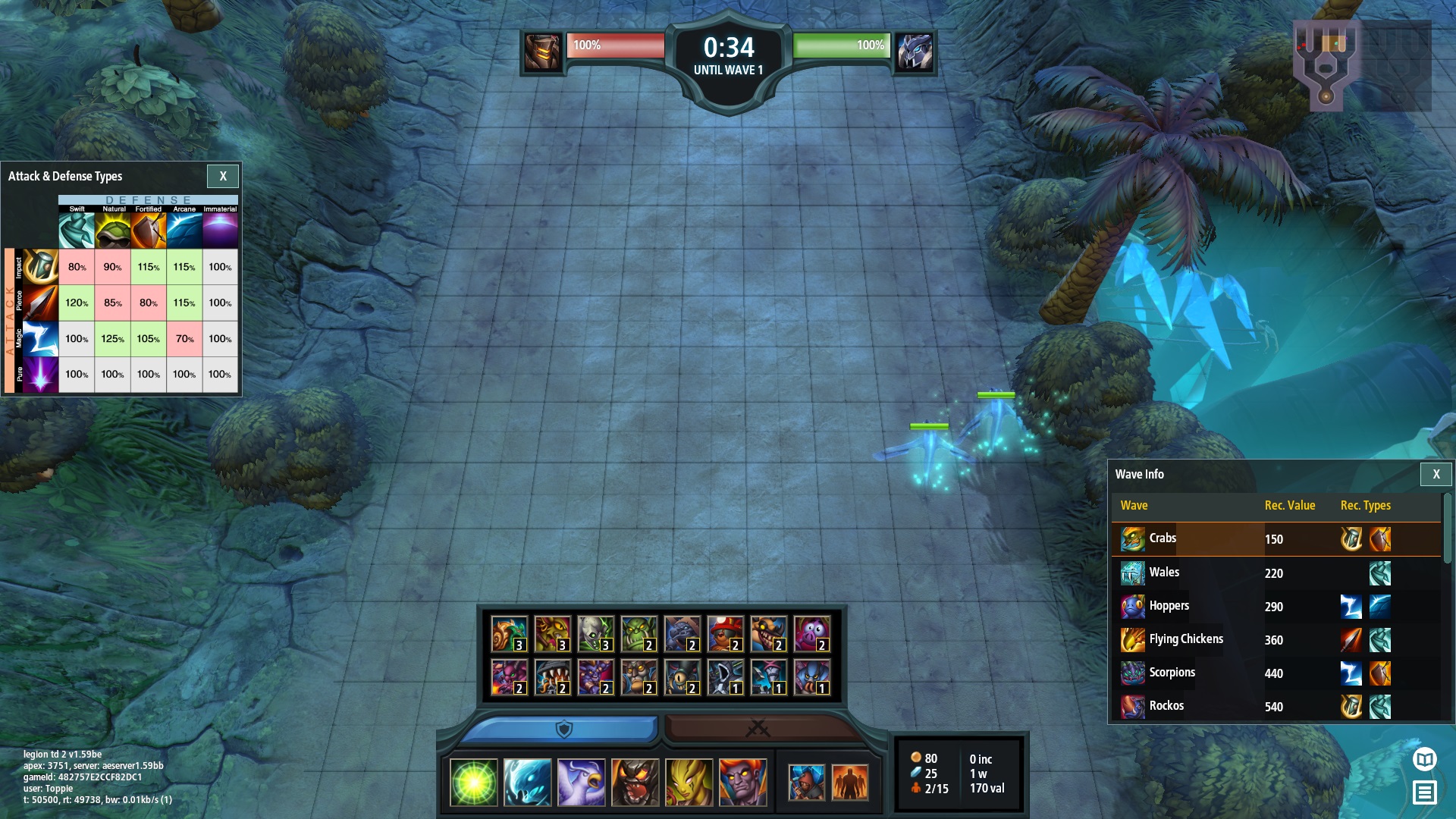 Start 2 Windhawks against the wall adjacent to each other 1 box down
This leaves you with 80g and 25 mythium save this mythium to send a fiend or lizard wave 3.
During wave 1, Start a worker as soon you have 100g.
When wave 1 is over, you will be left with 52g, place a aqua spirit behind your windhawks
Wave 2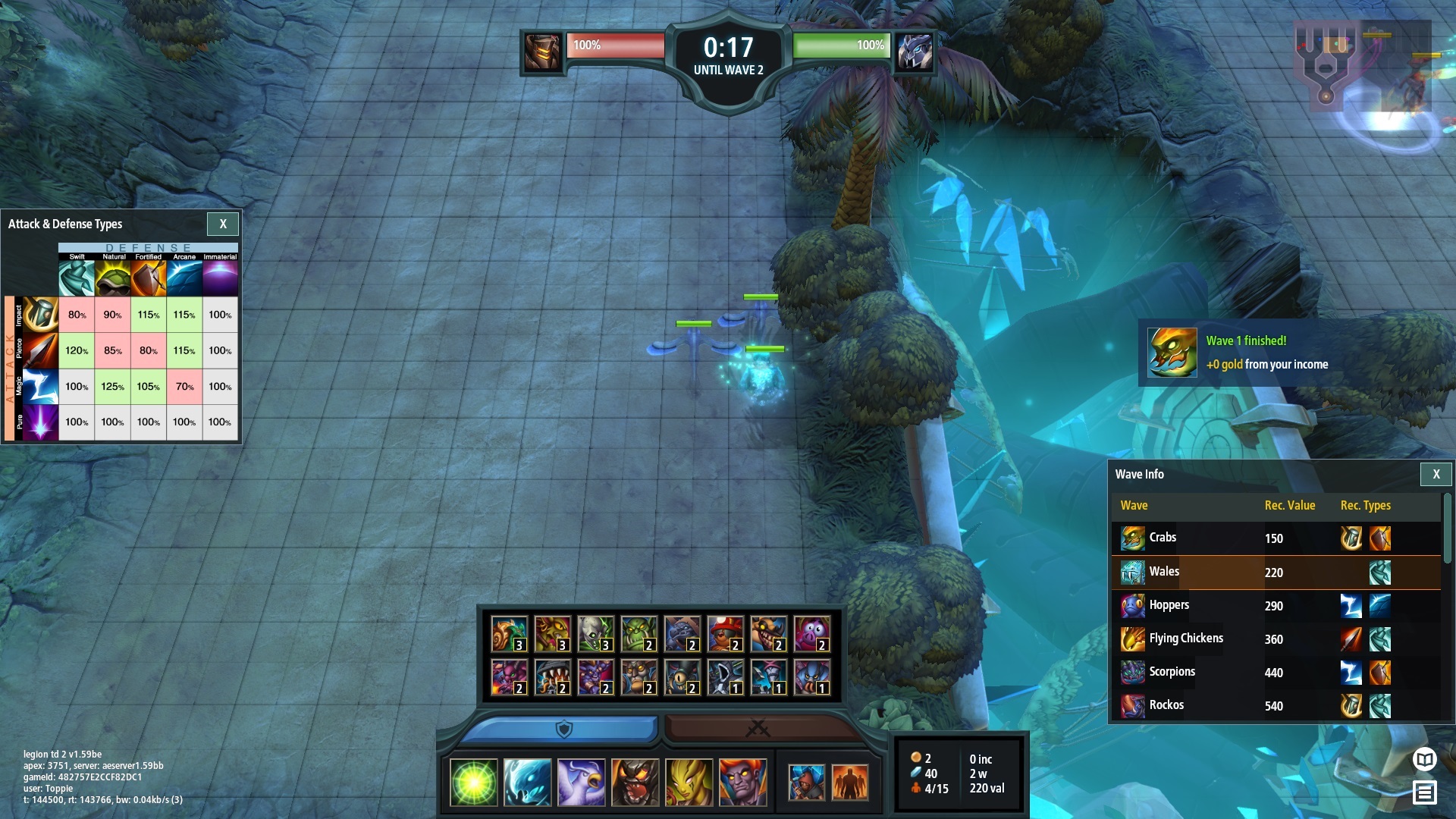 Make sure you send your fiend or lizard before the end of wave 2, other wise you will be short gold to build units on wave 3. you should end wave 2 with 92 gold and +12 income from fiend or lizard. Build 2 more aqua spirits behind your windhawks.
Wave 3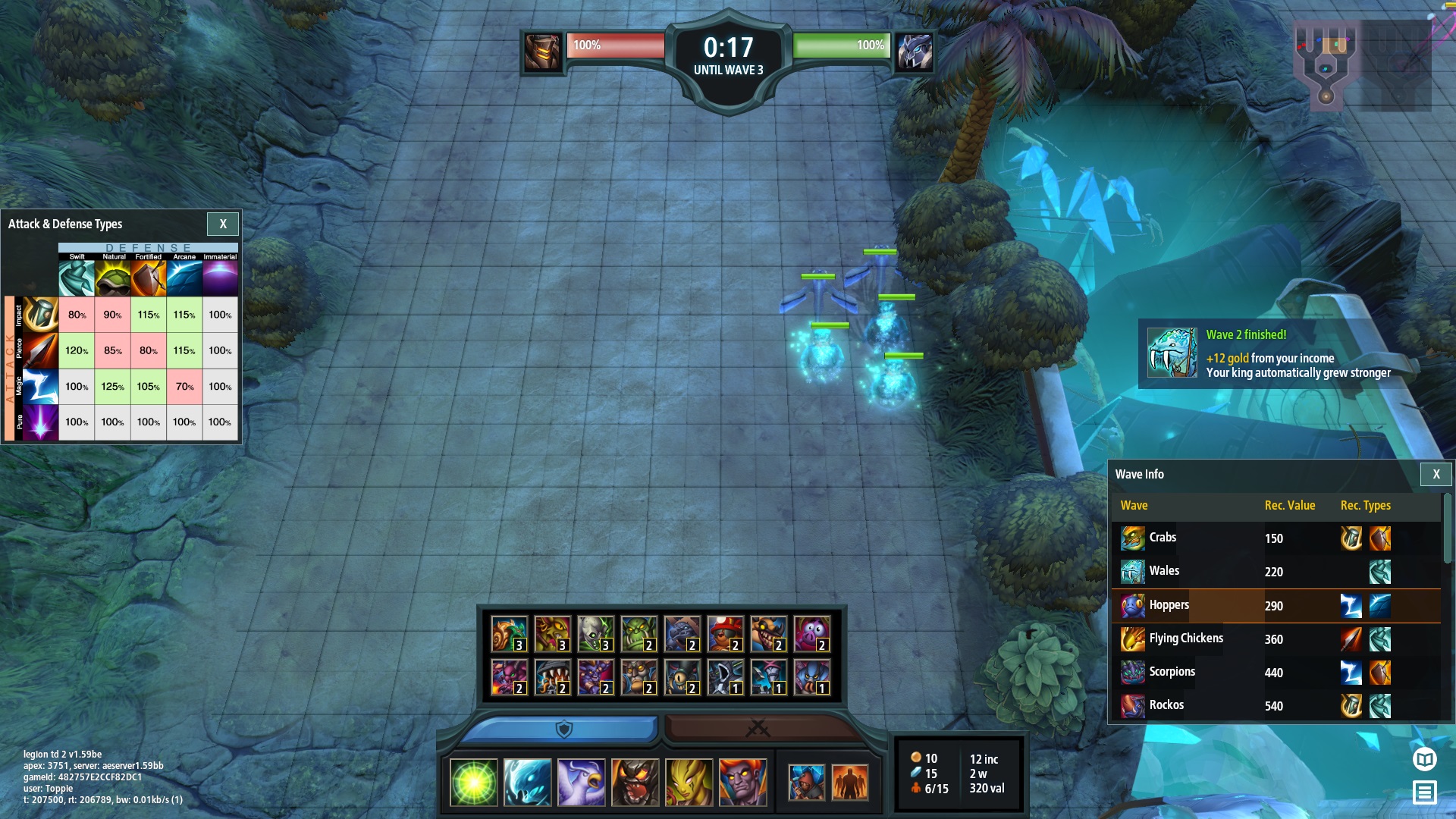 This should leave you with 2 windhawks and 3 elementals. This clears anything they could send at you on wave 3. From here you build a worker as soon as possible during this wave. At the end of the wave build one proton in front of your windhawk to take some of the hits off of them during wave 4.
Make sure you are sending snails/fiends or lizards before each wave ends to maximize the income your receiving. If everything goes correctly even if no one leaks before wave 5 you will have the perfect amount of gold to build whats needed for wave 5.
Wave 4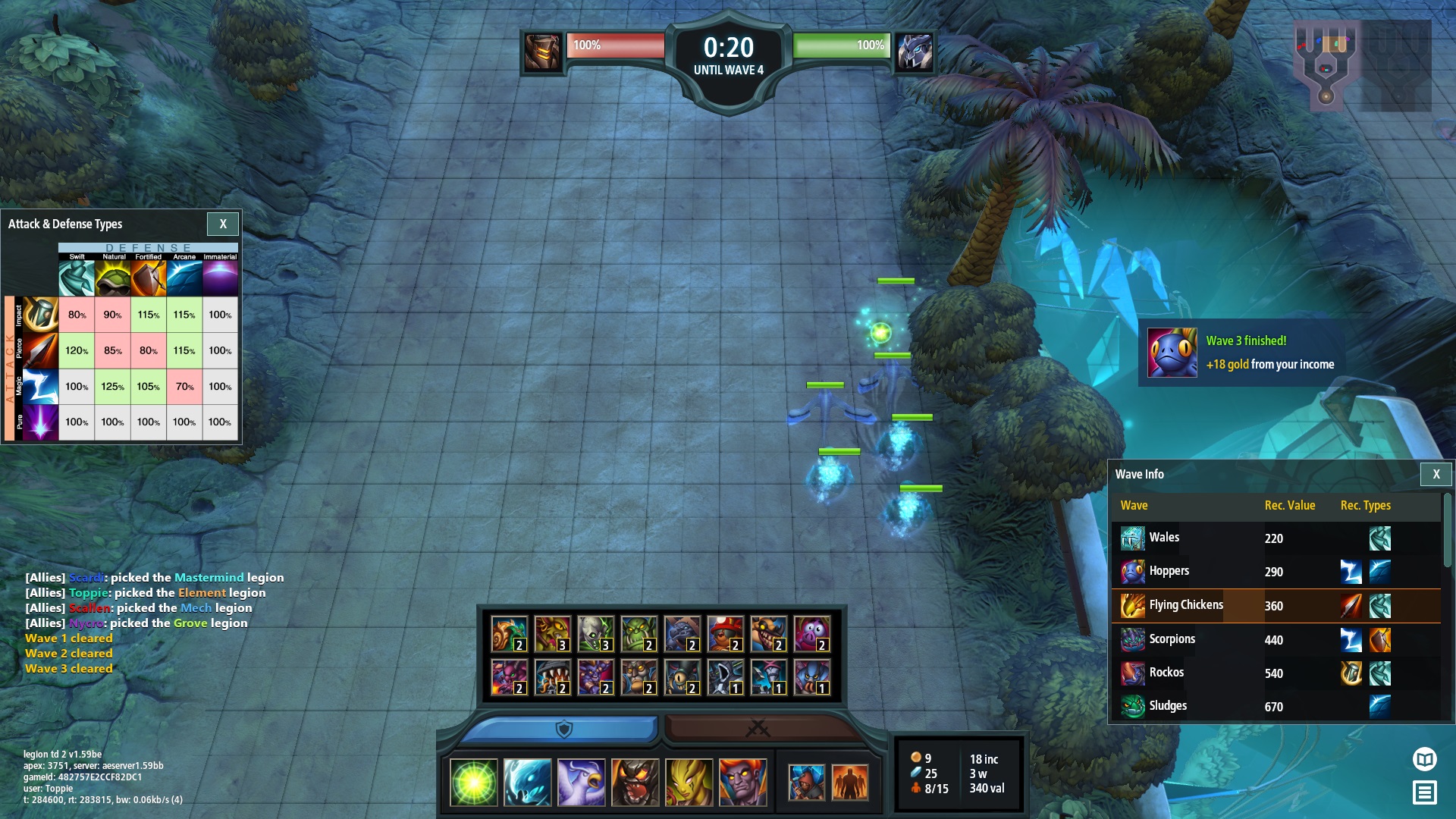 After wave 4 ends you should have around 150g. You want to sell off one of your elementals and upgrade your windhawk to a violet. (THIS IS IMPORTANT). The violet will clear wave 5 pretty much on its own and hard carry wave 6/7.
Wave 5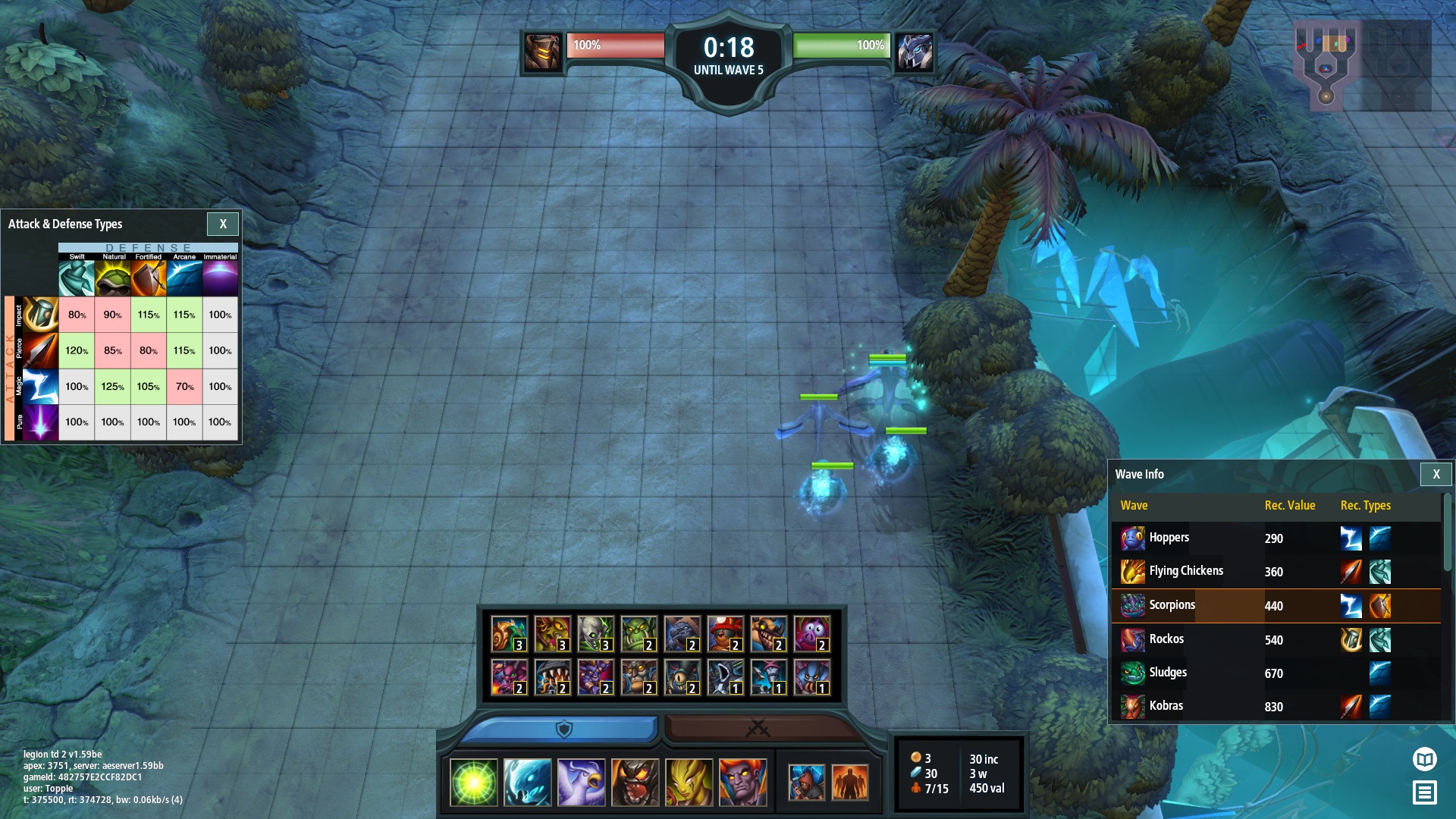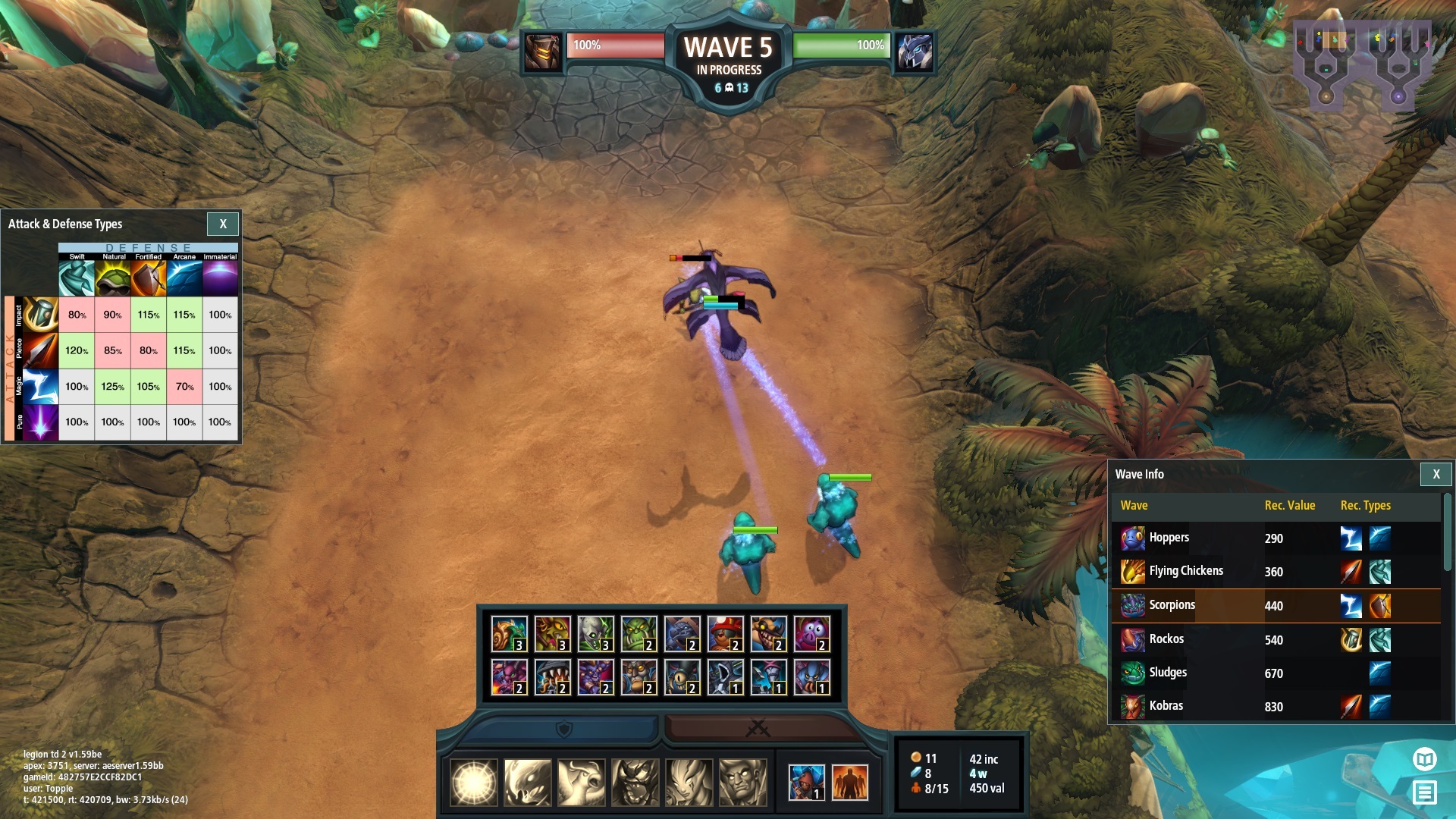 On wave 5 you should have 1 proton, 1 violet, 1 windhawk and 2 aqua spirits. This clears wave 5 even with a dino/brute in the wave. During this wave you can worker due to the voilet being strong against wave 6 and 7.
This leaves you with 4 workers at the end of wave 5 and you have not leaked. From here you are pretty much ahead of the curve.
This picture is wave 5 cleared with 2x lizards sent.
Wave 10 Hold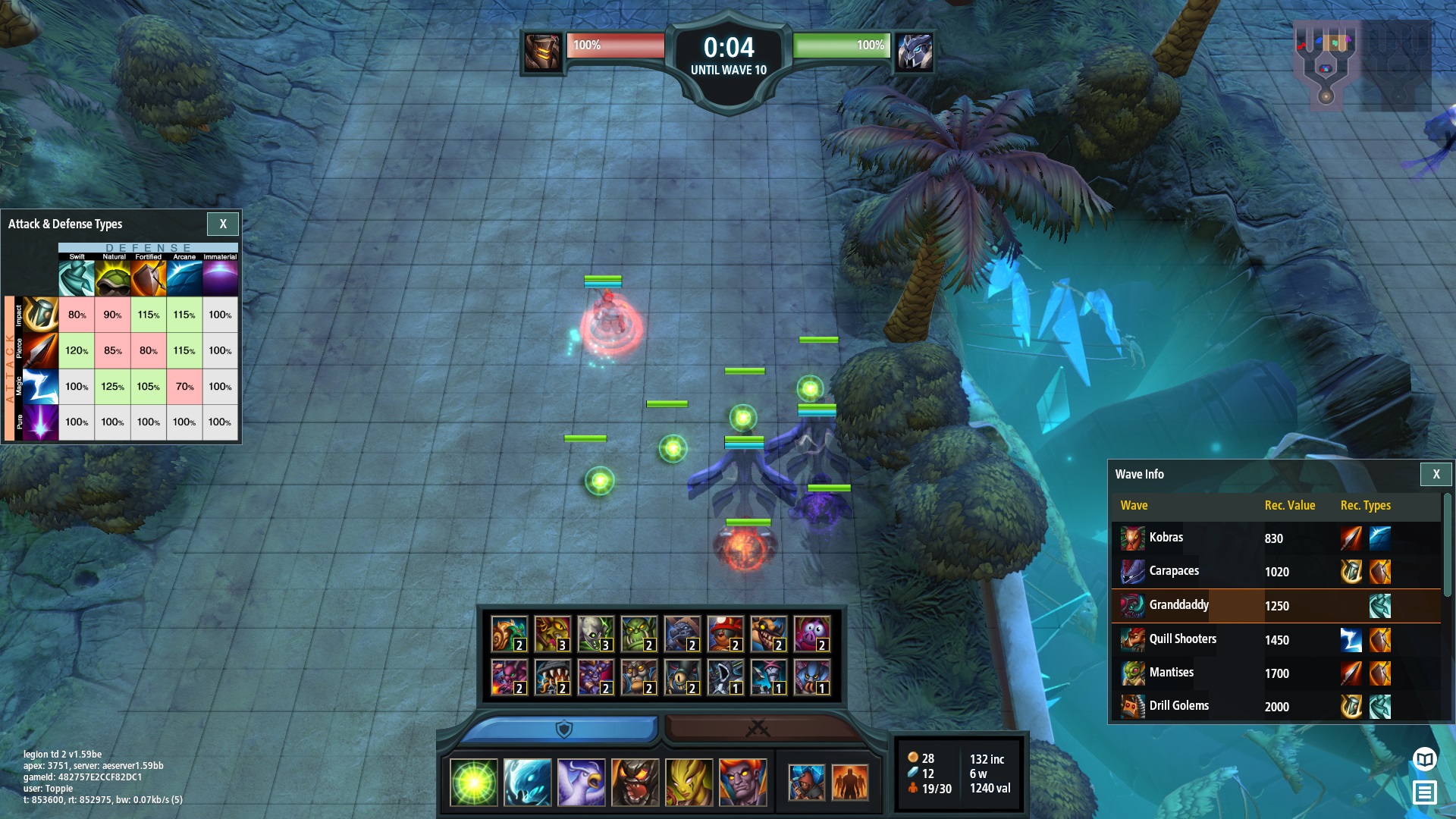 What wave 10 Hold should look like. This holds any send below 200.
Source: https://steamcommunity.com/sharedfiles/filedetails/?id=1214199254					
More Legion TD 2 guilds
---