Easy Development Controls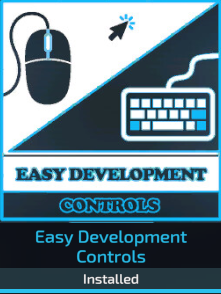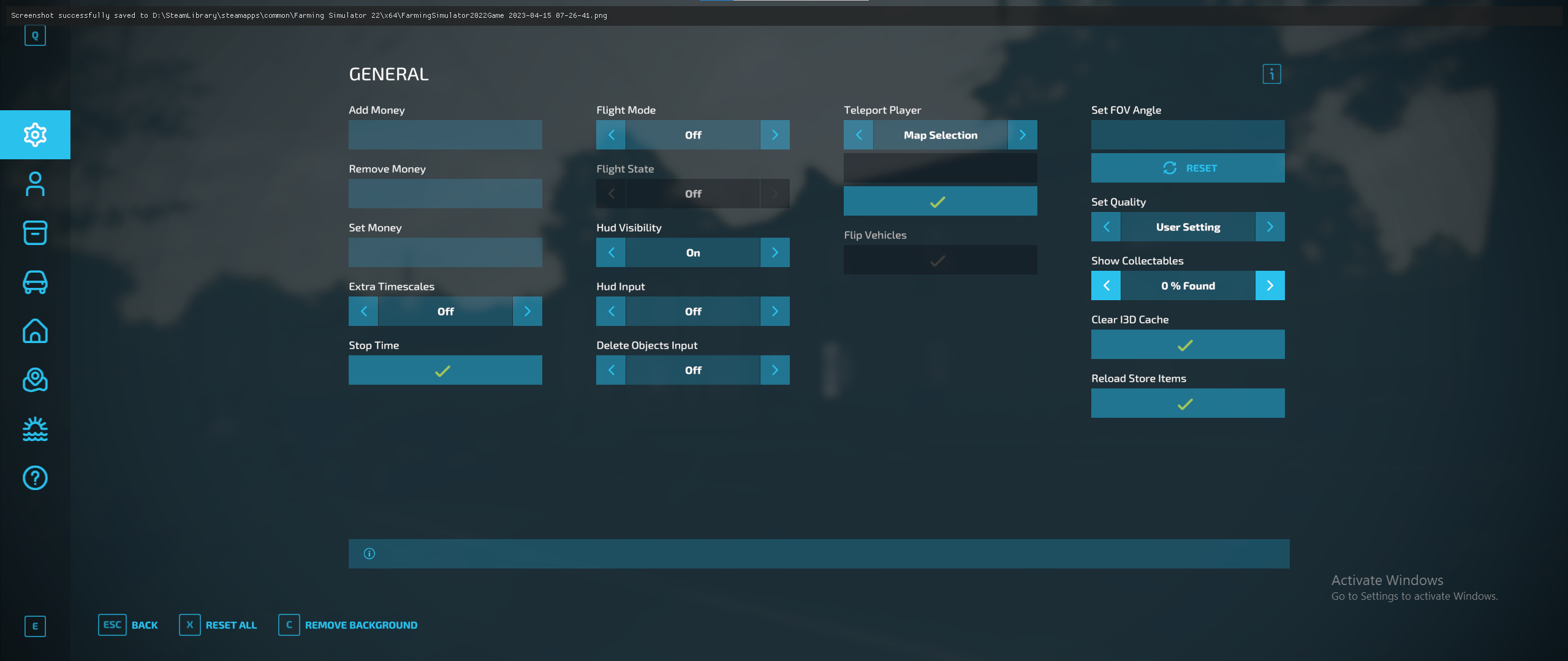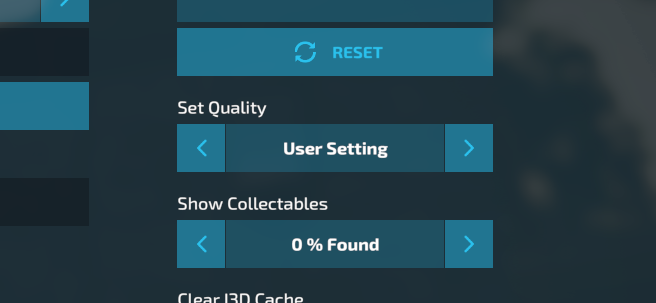 "Easy Development Controls" By GtX, is a mod you will need for this guide (In-Game ModHub). I promise, once you install it, you will never want to go back.
Start off by joining into a new or pre-existing server, and make sure Easy Development Controls is activated.
Once in-game, you should have the default key-bind of F12 to open the Easy Development Controls Menu. Hopefully F12 is not the same as your Steam screenshot button, but I will have a Guide Below on how to change your screenshot key-bind for those who need it.
You should see a menu that closely resembles this:
There are many tabs off to the left side, but in this Guide we only need the first one.
You will see that off to the right, there is a "Set Quality" selection with arrows. This should be set to "User Setting"
To Decrease your graphics, click the left arrow, which will give your game Medium quality,
Clicking the left arrow again will give your game low quality.
To Increase your graphics, click the right arrow, which will give your game High quality,
Clicking the right arrow again will give you Very High quality.
I do not recommend going straight to Very High quality, especially if you have a slower computer. Instead, turn your graphics up just one setting at a time and make sure your PC doesn't explode lol.
Thank you for taking the time to read my guide. Hopefully I was able to help!
Changing The Steam Screenshot Key-bind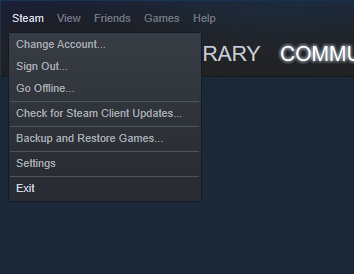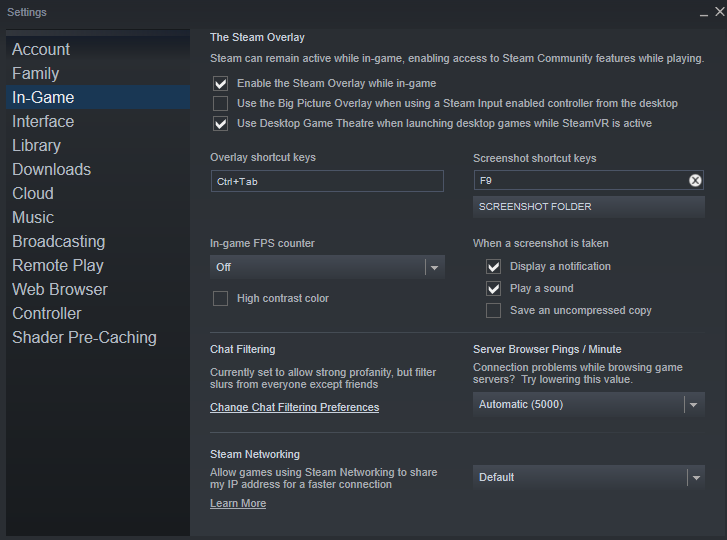 As mentioned above, the key to open the "Easy Development Controls" menu is F12, which may be the same key to take a Steam Screenshot, depending on whether you've ever changed it before. If you haven't, here's a easy way to do so.
In the top right corner, after clicking on Steam, you will see a little menu pop up. Click on settings from there.
Navigate to the Third Tab, "In-Game". Once here you will see a few key-binds, but located to the right side is the "Screenshot shortcut keys".
By clicking the Small x, you can press any key on your keyboard to set in to the new key-bind!
Just make sure to click OK once you are done, and not CANCEL.
That's All. It's as simple as that.
Happy Farming Guys!
Source: https://steamcommunity.com/sharedfiles/filedetails/?id=2962598777					
More Farming Simulator 22 guilds
---