Who Am I
Some guy who invades in my spare time
There Are 5 MAIN Types Of Players
Host
Summon (Furled Fingers)
Blue (Hunter)
Invader (Bloody Finger, Recusant)
Duelist
Duelist and invaders are both red. You can ONLY summon duelists, and you CAN send them home with a Finger severer.
Here Is An Image To Help You Understand Your Task As An Invader, Hunter, Summon And Host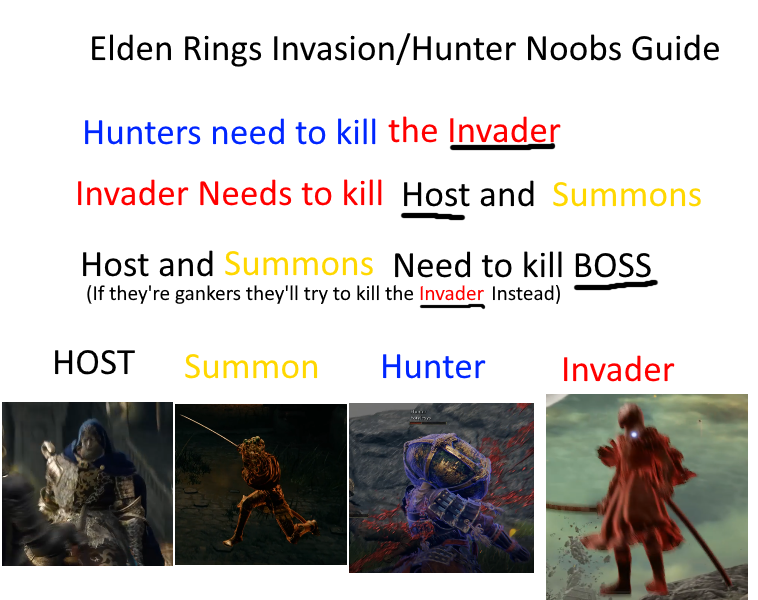 4 out of 4 were katana users
3 out of 4 were Moonveil
2 out of 4 were Int builds
1 out of 4 attacked me even though he wasn't supposed to
WAIT
RED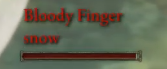 Looks can be deciving due to some talismans that changes the players colour such as Furled Finger's Trick-Mirror and Host's Trick-Mirror.
"WHAT DO I DO NOW!?! If I can't trust their characters colour???" - You probably
EXCELLENT QUESTION LITTLE TIMMY
Look at the name tag. The INVADERS name is ALWAYS be
I'm Colourblind What Do I Do
Git Gud
Source: https://steamcommunity.com/sharedfiles/filedetails/?id=3022765141					
More ELDEN RING guilds
---