What You'll Need:


1. A Dwarf with the woodcutting labour
2. And my axe!
Method: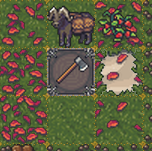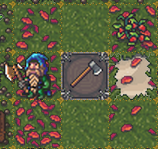 1. Locate the twit playing elf.
2. Change the view to the base of the tree.
3. Select the woodcutting labour.
4. Designate the tree to be cut down.
5. Wait for Urist to leave the pub and do his damn job.
6. Success! Unless you cut down the wrong tree, in which case you get to cut down another tree, those tree hugging hippies be damned.
Source: https://steamcommunity.com/sharedfiles/filedetails/?id=2901234372					
More Dwarf Fortress guilds
---