Three Components: Built Model, Strategy, Fleet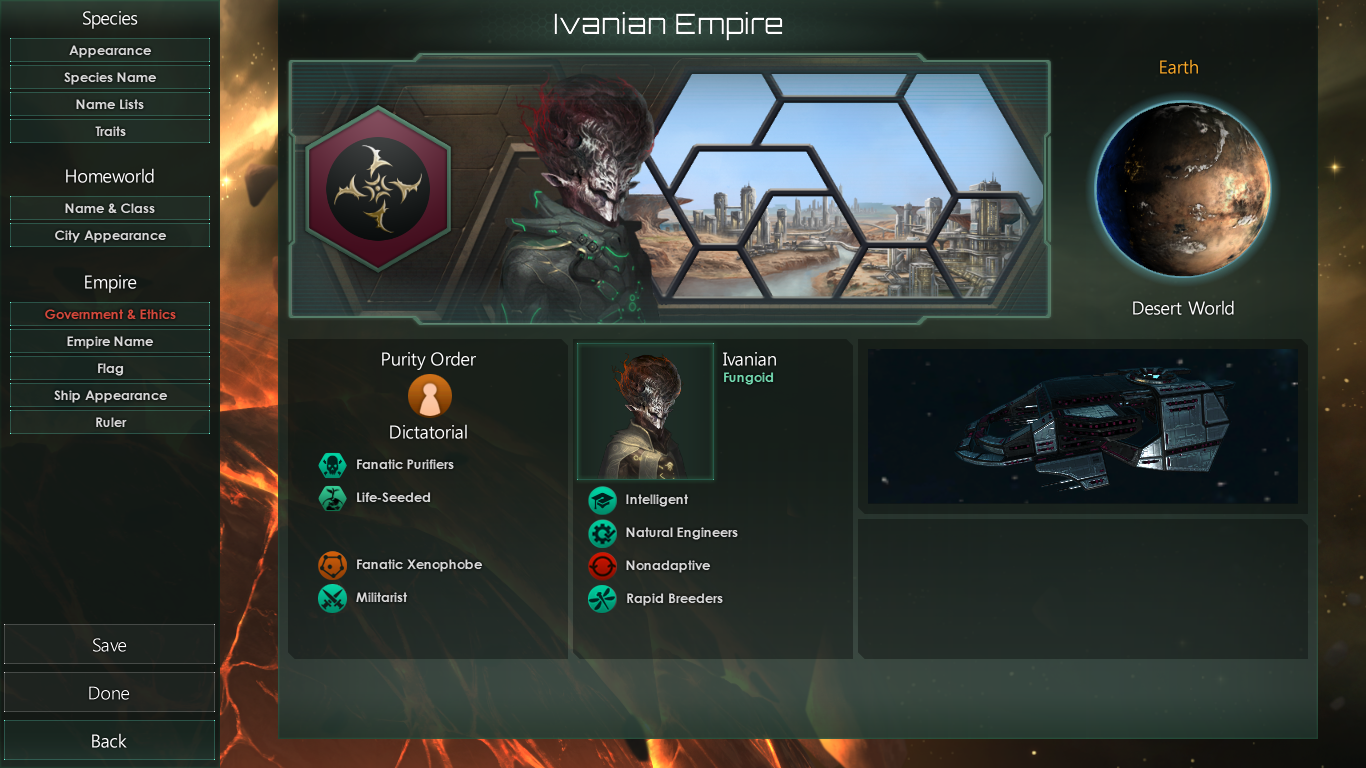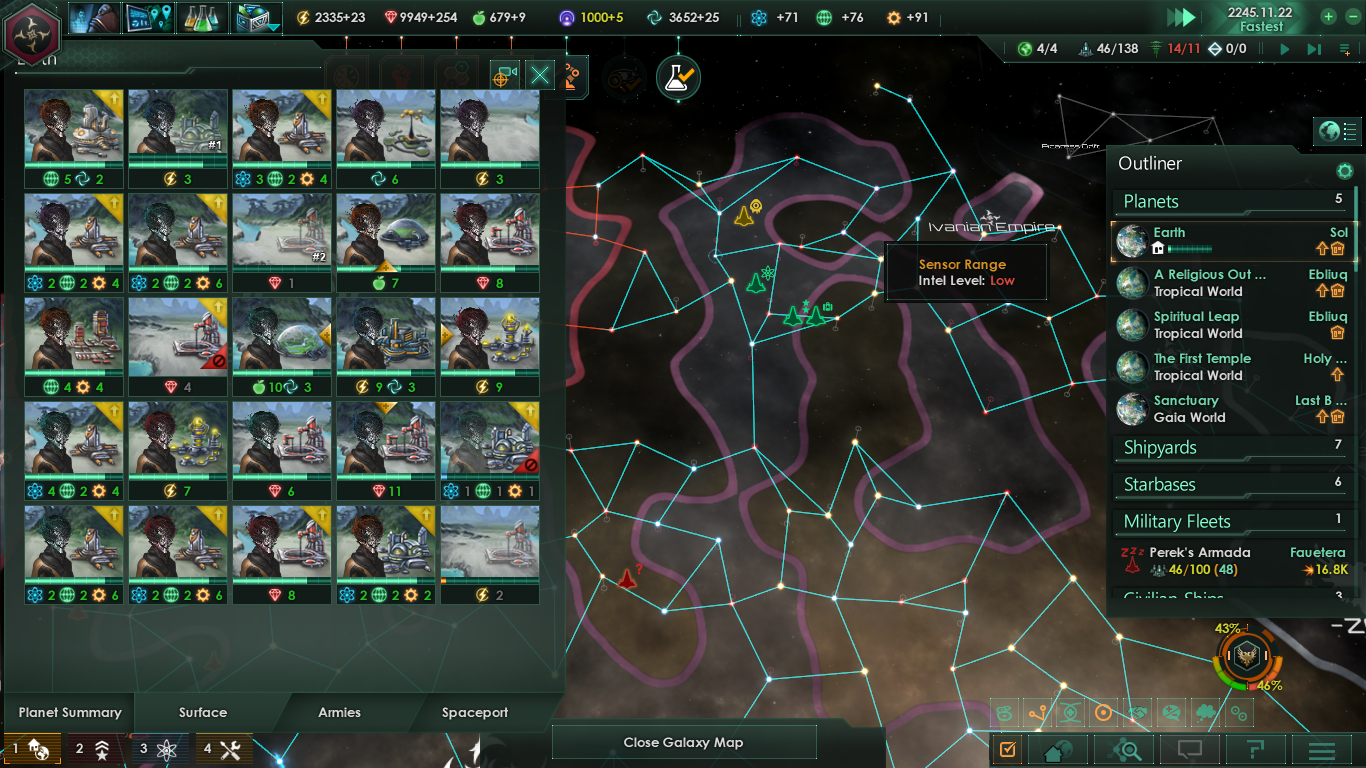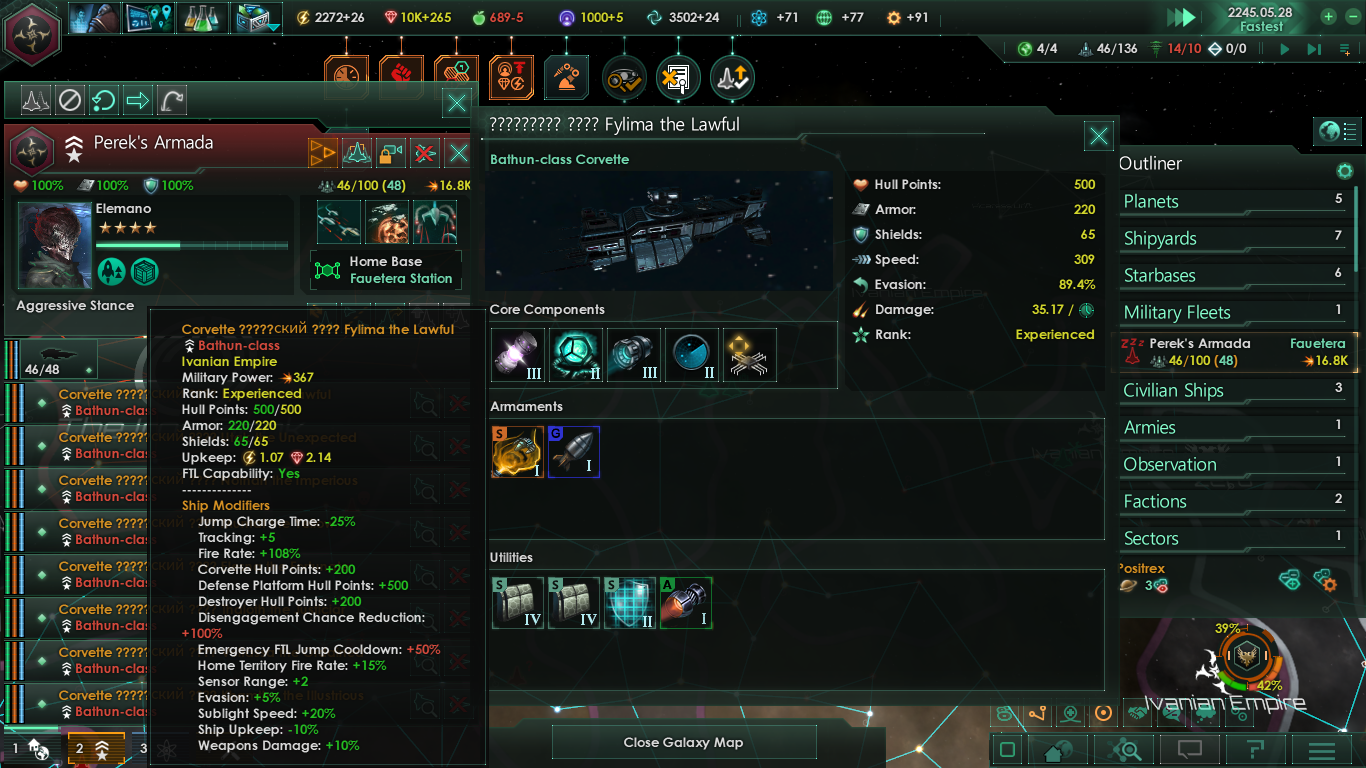 1. The built model of our Empire. Below this post will be touched some snapshots. Why should we always pick Purifiers and don't relate to make federation or alliance? Because – we are Purifiers and it is the power that can't be bitten by 3-4 players (if playing at once a war against that amount of players) – it also gives us 33% fire rage, army damage, naval capacity and -15% to ship cost. Others in screenshots couldn't be changed, make it like a rule.
2. The strategy. We play with ONLY one planet that holds 25 Pops. There we should build in that manner as I did in screenshot. Systems – only when you see that it can give u technology 3 or higher and minerals – 3 or higher gains. About focusing on technology – we are in engineering focus. "UNITY" – alternately we choose – 1) "HARMONY" - (Ascension Perks – Technological Ascendansy) – 2) "SUPERMACY" - (Ascension Perks – Enigmatic Engineering) also now u can use War Doctrine – there you take "No Retreat" (gives you +33% to fire rate) – 3) "PROSPERITY" (now we can build our ships in huge speed that gives us) – OTHER ONE AFTER FEAR OF DEAFETED PLAYERS :) (in that stage – you make and have fleets with 30k when players have only 6-10k). WE CAN USE ROBOTS (but I prefer to play without them – just consume our energy). Mainly we destroy others in no-Gaia Words.
http://store.steampowered.com
3. Our fleet. We play only with corvettes – it means we don't need higher technology of weapons (like we use in destroyers or cruisers). The ultimate value of our corvettes – it is SAPCE TORPEDOS AND SMALL DESRUPTOR. They give us 100% Shield and Armor Penetration. So we don't care about Shield or even Armor . When we invasion planets use "Orbital Bombardment – Armageddon". The average model of the middle of the game is in screenshot.
http://store.steampowered.com
That is all information I want to share with you :) . Peace and be a winner and conqueror of all galaxies! Like and comment if u wanna give ur feedback!)
Source: https://steamcommunity.com/sharedfiles/filedetails/?id=1335535856					
More Stellaris guilds
---