Finding The Videos
In your Steam library, right-click Minecraft Dungeons and select Manage > Browse local files.
From here, navigate to:
Dungeons\Content\Movies
The full file path there should be:
steamapps\common\MinecraftDungeons\Dungeons\Content\Movies
Removing The Videos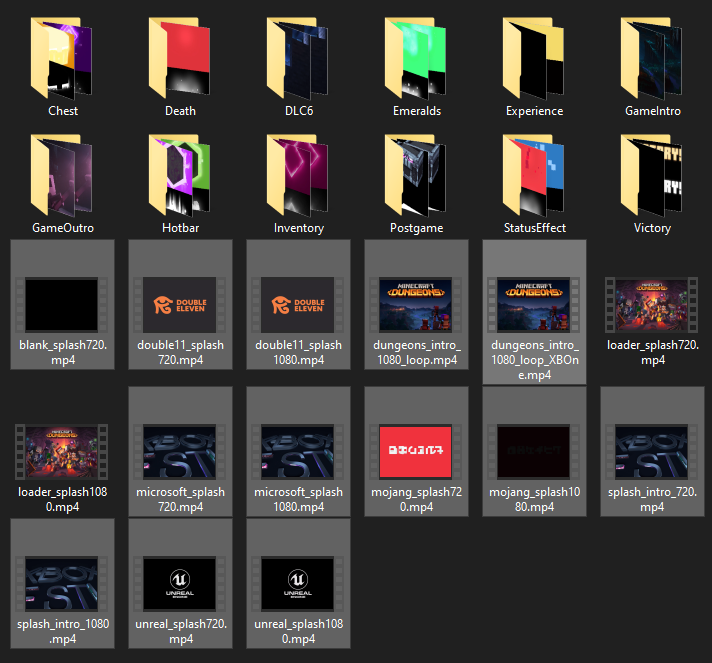 To remove the videos, simply deleted these files:
If you want to back them up first, that is completely optional.
Restoring The Videos
If you backed up the videos before you deleted them, you can simply move them back into the folder.
If you did not back up the videos, you can restore them by verifying the game files.
You can do this by following these steps:
Right click the game in your library
Click on Properties...
Go to the LOCAL FILES tab
Select Verify integrity of game files...
After this, the movies should be restored
Source: https://steamcommunity.com/sharedfiles/filedetails/?id=2611250514					
More Minecraft Dungeons guilds
---