Step 1.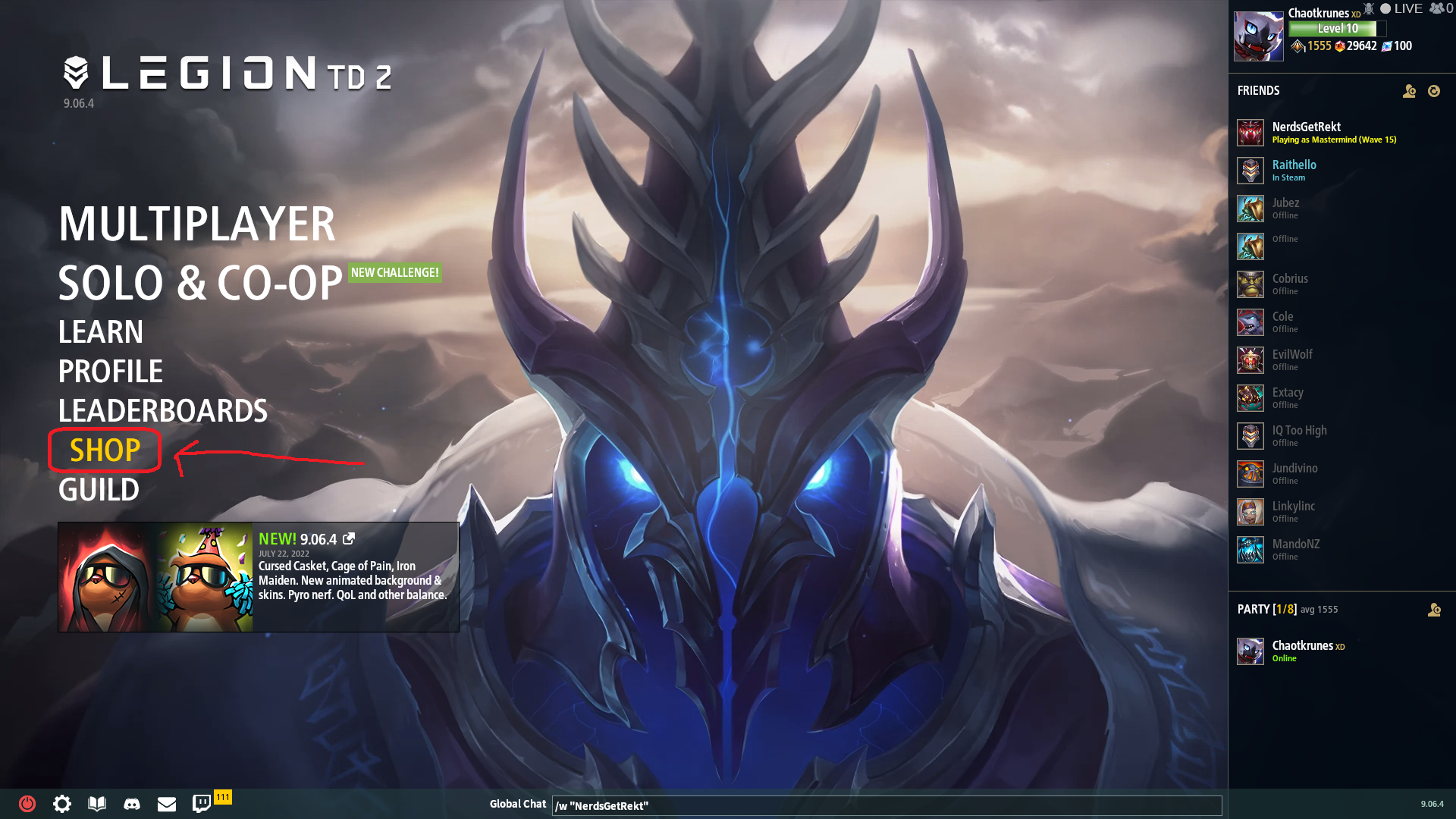 Go to shop.
Step 2.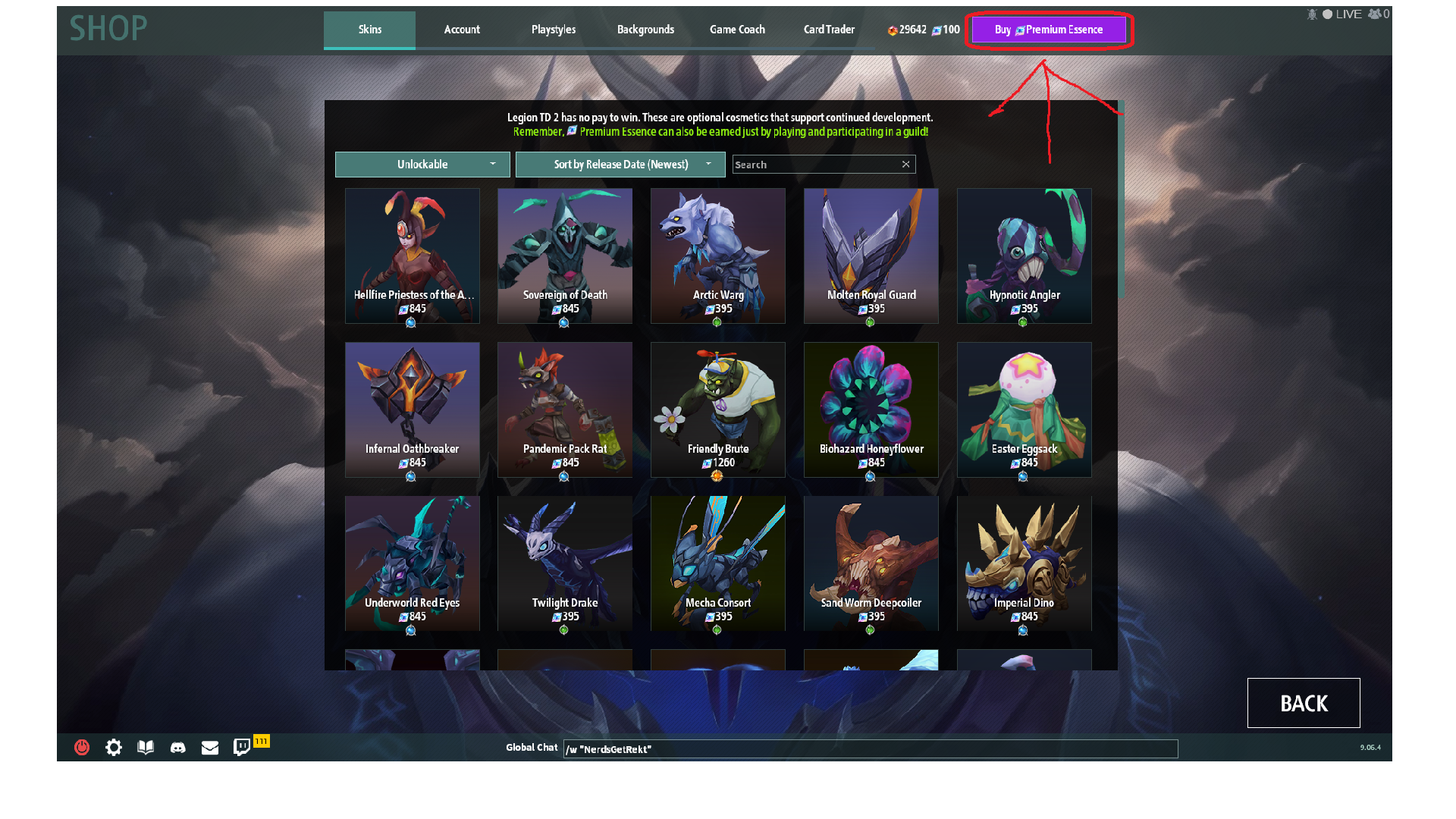 Click buy Premium Essence.
Step 3.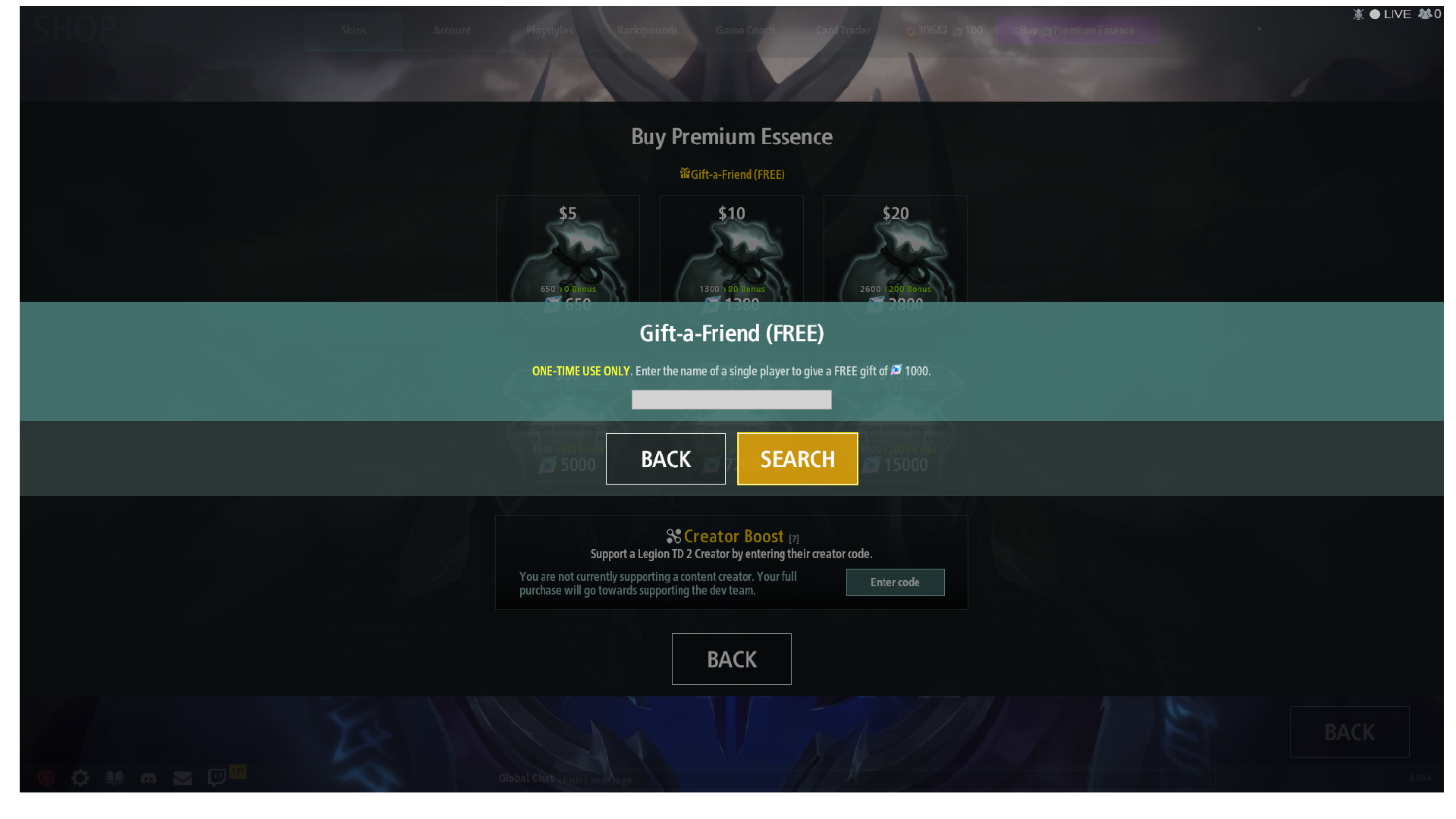 Click on "Gift a friend (free) and enter the in game name of the person you've chosen to send the Essence to. Then get your buddy to do the same for you (assuming their free gift is unused also)
Step 4.
Restart game for the Essence to show up!
Source: https://steamcommunity.com/sharedfiles/filedetails/?id=2844052663					
More Legion TD 2 guilds
---