Edit GameAssembly.dll In A Hex Editor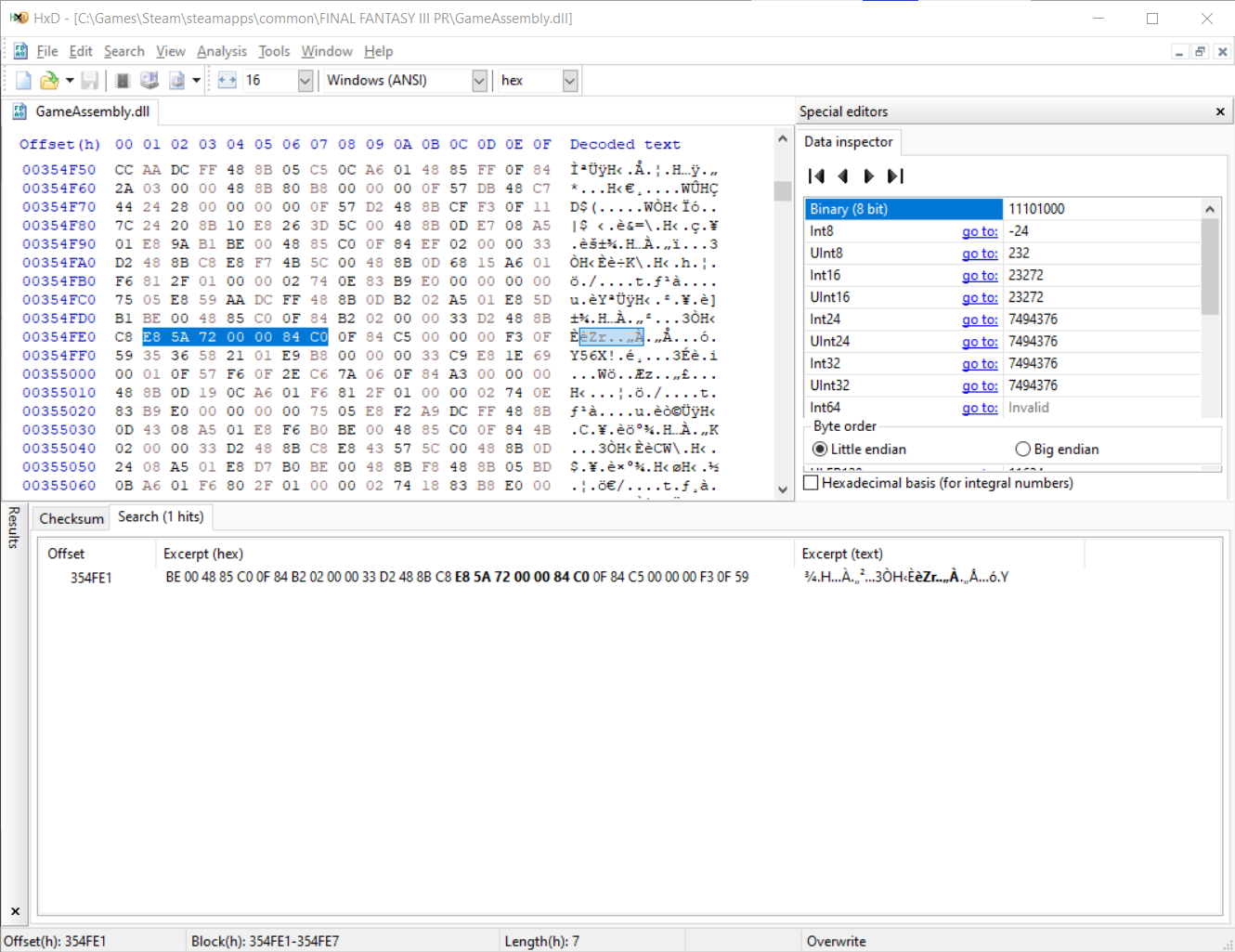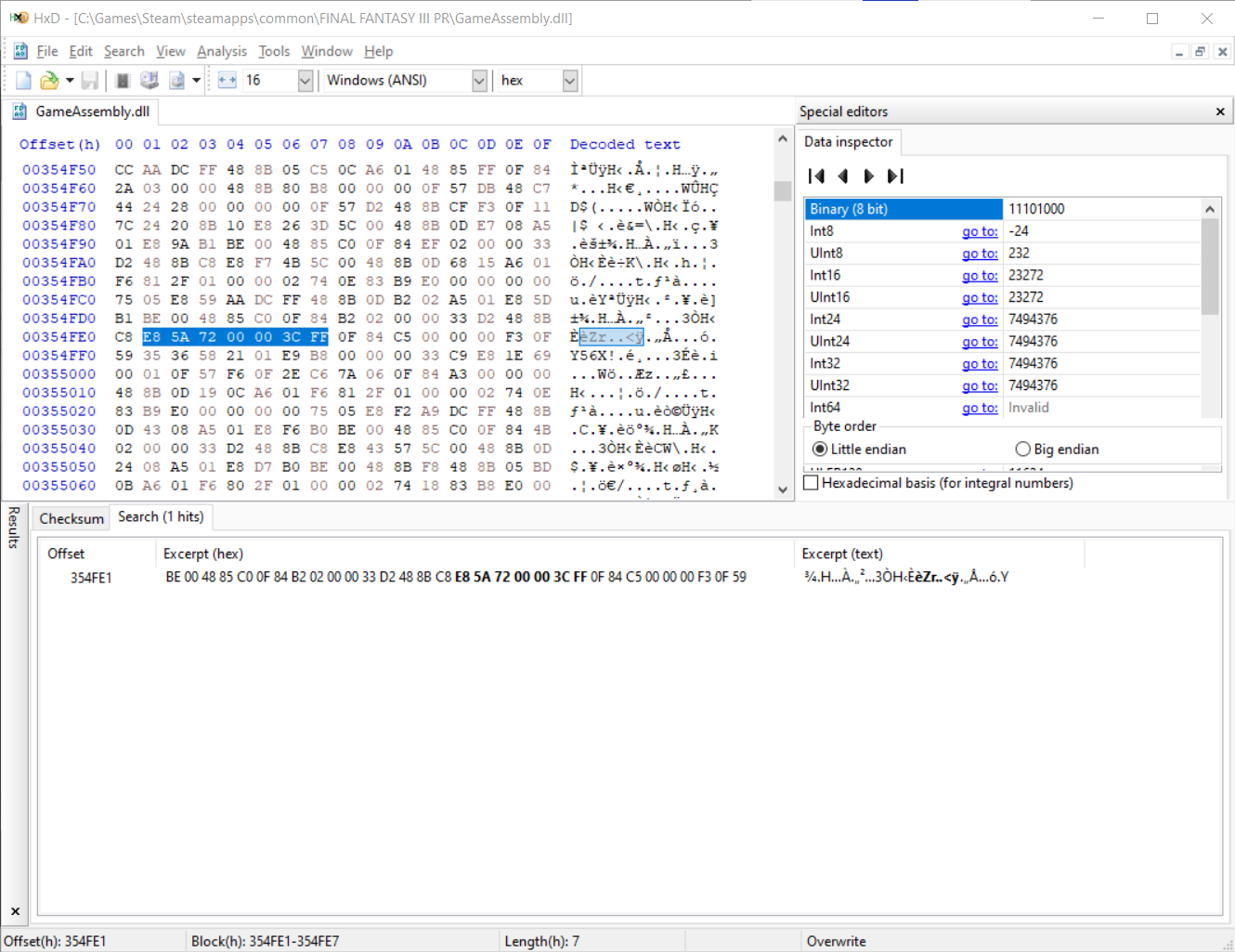 First, open GameAssembly.dll in a hex editor. I use HxD.
Search for the hex values:
E8 5A 72 00 00 84 C0
Replace with the values:
E8 5A 72 00 00 3C FF
And that's it! Save the dll, and play with always fast battles!
PS. Check out my similar guide for FF1 Pixel Remaster for additional notes for future hackers.
Source: https://steamcommunity.com/sharedfiles/filedetails/?id=2565526186					
More FINAL FANTASY III guilds
---