True Neverclick Achievement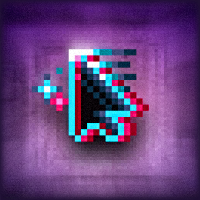 True Neverclick is a Shadow Achievement that requires getting 1 million cookies without clicking the Big Cookie a single time.
A Strategy To Get It.
The simplest strategy and the one I recommend:
You may click Golden Cookies, just not the Big Cookie. Start by clicking enough Golden Cookies to earn "Lucky!" twice. This gives you 26 cookies for free, just enough to buy a single cursor and start baking at least 0.1 CpS, gradually building up from there.
Find more information by Clicking HERE[cookieclicker.fandom.com]
Other people in Steam also have good guides about this and other achievements.
Game Save
Or import this GAME SAVE:
Mi4wNDh8fDE2NTcxMDAxNDYxMDI7MTY1NzEwMDE0NjEyODsxNjU3MTA2NjM1Mjg1O1RydWUgTmV2ZXJjbGljaztlbXlrY3wxMTExMTEwMTEwMDEwMTExMDEwMTAxMTAwMDF8MTYzMjE0Mi43ODQxNTk1NTI1OzM1MjIzMDExLjc4NDE3NjE2OzA7MTI7MDsyOzA7MDswOzA7MDswOzA7MDswOzEyOzA7MDswOzA7MDswOzswOzA7MDswOzA7MDswOy0xOy0xOy0xOy0xOy0xOzA7MDswOzA7MDswOzA7LTE7LTE7MTY1NzEwMDE0NjEyODswOzA7OzEwMDswOzA7MjMzMDQuOTYwMDAwMDAwMDAzOzA7fDUwLDUwLDE2MDI3ODMsMCwsMCw1MDs0MCw0MCwyODYxMjY2LDAsLDAsNDA7MzAsMzAsNjYzNTQ2MCwwLCwwLDMwOzIwLDIwLDEwMzAyODM2LDAsLDAsMjA7MTAsMTAsMTMwMjMwMzEsMCwsMCwxMDswLDAsMCwwLCwwLDA7MCwwLDAsMCwsMCwwOzAsMCwwLDAsLDAsMDswLDAsMCwwLCwwLDA7MCwwLDAsMCwsMCwwOzAsMCwwLDAsLDAsMDswLDAsMCwwLCwwLDA7MCwwLDAsMCwsMCwwOzAsMCwwLDAsLDAsMDswLDAsMCwwLCwwLDA7MCwwLDAsMCwsMCwwOzAsMCwwLDAsLDAsMDswLDAsMCwwLCwwLDA7MCwwLDAsMCwsMCwwO3wxMTExMTExMTExMDAwMDExMTExMTExMTExMTExMTEwMDExMTEwMDAwMDAwMDAwMDAwMDAwMDAwMDAwMDAwMDExMDAxMDEwMTAxMDEwMTAxMDAwMDAwMDAwMDAwMDAwMDAwMDAwMDAwMDEwMDAwMDAwMDAxMTExMDAwMDAwMDAwMDAwMDAwMDAwMDAwMDAwMDAwMDAwMDAwMDAwMDAwMDAwMDAwMDAwMDAwMDAwMDAwMDAwMDAwMDAwMDAwMDAwMDAwMDAwMDAwMDAwMDAwMDAwMDAwMDAwMDAwMDAwMDAwMDAwMDAwMDAwMDAwMDAwMDAwMDAwMDAwMDAwMDAwMDAwMDAwMDAwMDAwMDAwMDAwMDAwMDAwMDAwMDAwMDAwMDAwMDAwMDAwMDAwMDAwMDAwMDAwMDAwMDAwMDAwMDAwMDAwMDAwMDAwMDAwMDAwMDAwMDAwMDAwMDAwMDAwMDAwMDAwMDAwMDAwMDAwMDAwMDAwMDAwMDAwMDAwMDAwMDAwMDAwMDAwMDAwMDAwMDAwMDAwMDAwMDAwMDAwMDAwMDAwMDAwMDAwMDAwMDAwMDAwMDAwMDAwMDAwMDAwMDAwMDAwMDAwMDAwMDAwMDAwMDAwMDAwMDAwMDAwMDAwMDAwMDAwMDAwMDAwMDAwMDAwMDAwMDAwMDAwMDAwMDAwMDAwMDAwMDAwMDAwMDAwMDAwMDAwMDAwMDAwMDAwMDAwMDAwMDAwMDAwMDAwMDAwMDAwMDAwMDAwMDAwMDAwMDAwMDAwMDAwMDAwMDAwMDAwMDAwMDAwMDAwMDAwMDAwMDAwMDAwMDAwMDAwMDAwMDAwMDAwMDAwMDAwMDAwMDAwMDAwMDAwMDAwMDAwMDAwMDAwMDAwMDAwMDAwMDAwMDAwMDAwMDAwMDAwMDAwMDAwMDAwMDAwMDAwMDAwMDAwMDAwMDAwMDAwMDAwMDAwMDAwMDAwMDAwMDAwMDAwMDAwMDAwMDAwMDAwMDAwMDAwMDAwMDAwMDAwMDAwMDAwMDAwMDAwMDAwMDAwMDAwMDAwMDAwMDAwMDAwMDAwMDAwMDAwMDAwMDAwMDAwMDAwMDAwMDAwMDAwMDAwMDAwMDAwMDAwMDAwMDAwMDAwMDAwMDAwMDAwMDAwMDAwMDAwMDAwMDAwMDAwMDAwMDAwMDAwMDAwMDAwMDAwMDAwMDAwMDAwMDAwMDAwMDAwMDAwMDAwMDAwMDAwMDAwMDAwMDAwMDAwMDAwMDAwMDAwMDAwMDAwMDAwMDAwMDAwMDAwMDAwMDAwMDAwMDAwMDAwMDAwMDAwMDAwMDAwMDAwMDAwMDAwMDAwMDAwMDAwMDEwMTAxMDAwMDAwMDAwMDAwMDAwMDAwMDAwMDAwMDAwMDAwMDAwMDAwMDAwMDAwMDAwMDAwMDAwMDAwMDAwMDAwMDAwMDAwMDAwMDAwMDAwMDAwMDAwMDAwMDAwMDAwMDAwMDAwMDAwMDAwMDAwMDAwMDAwMDAwMDAwMDAwMDAwMDAwMDAwMDAwMDAwMDAwMDAwMDAwMDAwMDAwMDAwMDAwMDAwMDAwMDAwMDAwMDAwMDAwMDAwMDAwMDAwMDAwMDAwMDAwMDAwMDAwMDAwMDAwMDAwMDAwMDAwMDAwMDAwMDAwMDAwMDAwMDAwMDAwMDAwMDAwMDAwMDAwMDAwMDAwMDAwMDAwMDAwMDAwMDAwMDAwMDAwMDAwMDAwMDAwMDAwMDAwMDAwMDAwMDAwMDAwMDAwMDAwMDAwMDAwMDAwMDAwMDAwMDAwMDAwMDAwMDAwMDAwMDAwMDAwMDAwMDAwMDAwMDAwMDAwMDAwMDAwMDAwMDAwMDAwMDAwMDAwMDAwMDAwMDAwMDAwMDAwMDAwMDAwMDAwMDAwMDAwMDAwMDAwMDAwMDAwMDAwMDAwMDAwMDAwMDAwMDAwMDAwMDAwMDEwMTAwMDAwMDAwMDAwMDAwMDAwMDAwMDAwMDAwMDAwMDAwMDAwMDAwMDAwMDAwMDAwMDAwMDAwMDAwMDAwMDAwMDAwMDAwMDAwMDAwMDAwMDAwMDAwMDAwMDAwMDAwMDAwMDAwMDAwMDAwMDAwMDAwMDAwMDAwMDAwMDAwMDAwMDAwMDAwMDAwMDAwMDAwMDAwMDAwMDAwMDAwMDAwMDAwMDAwMDAwMDAwMDAwMDAwMDAwMDAwMDB8MTExMTAwMDAwMDAwMDAwMDExMTExMDAwMDAwMDAxMDAwMDExMTAwMDEwMDEwMDEwMDEwMDAwMDAwMDAwMDAwMDAwMDExMDAwMTAwMDAwMTAwMDAwMDAwMDAwMDAwMDAwMDAwMDAwMDAwMDAwMDAwMDAwMDAwMDAwMDAwMDAwMDAwMDAwMTAwMDAwMDAwMDAwMDAwMDAwMDAwMDAwMDAwMDAwMDAwMDAwMDAxMDAwMDAwMDAwMDAwMDAwMDAwMDAwMDAwMDAwMDAwMDAwMDAwMDAwMDAwMDAwMDAwMDAwMDAwMDAwMDAwMDAwMDAwMDAwMDAwMDAwMDAwMDAwMDAwMDAwMDAwMDAwMDAwMDAwMDAwMDAwMDAwMDAwMDAwMDAwMDAwMDAwMDAwMDAwMDAwMDAwMDAwMDAwMDAwMDAwMDAwMDAwMDAwMDAwMDAwMDAwMDAwMDAwMDAwMDAwMDAwMDAwMDAwMDAwMDAwMDAwMDAwMDAwMDAwMDAwMDAwMDAwMDAwMDAwMDAwMDAwMDAwMDAwMDAwMDAwMDAwMDAwMDAwMDAwMDAwMDAwMDAwMDAwMDAwMDAwMDAwMDAwMDAwMDAwMDAwMDAwMDAwMDAwMDAwMDAwMDAwMDAwMDAwMDAwMDAwMDAwMDAwMDAwMDAwMDAwMDAwMDAwMDAwMDAwMDAwMDAwMDAwMDAwMDAwMDAwMDAwMDAwMDAwMDAwMDAwMDAwMDAwMDAwMDAwMDAwMDAwMDAwMDAwMDAwMDAwMDAwMDAwMDAwMDAwMDAwMHx8TUVUQToqY29vbGVyIHNhbXBsZSBtb2QsKmxhbmcgc2FtcGxlIG1vZCwqc2FtcGxlIG1vZDs%3D%21END%21
Source: https://steamcommunity.com/sharedfiles/filedetails/?id=2831799088					
More Cookie Clicker guilds
---