Introduction
I am not good at English, so I am writing this guide using machine translation.
Therefore, there may be some parts that are not correct.
The Japanese version of this guide (and the cause of the problem) can be found here.
このガイドの日本語版(および不具合の原因)はこちらから見ることが出来ます。
https://steamcommunity.com/sharedfiles/filedetails/?id=2701810314
Steps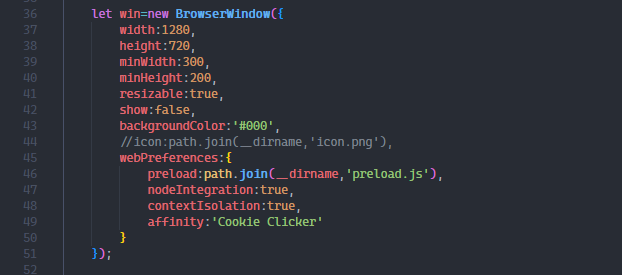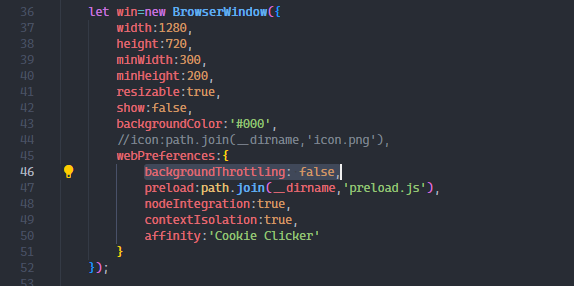 1. Open the following file.
Steam\steamapps\common\Cookie Clicker\resources\app\start.js
2. Find the following code.
It's probably in line 36.
3. Add the following code to the top of the webPreferences property.
(Don't forget the comma after "false")
backgroundThrottling: false,
If it looks like this image, you are good to go.
Restart CookieClicker after saving and it should work fine.
Source: https://steamcommunity.com/sharedfiles/filedetails/?id=2701779641					
More Cookie Clicker guilds
---