so, how to do it?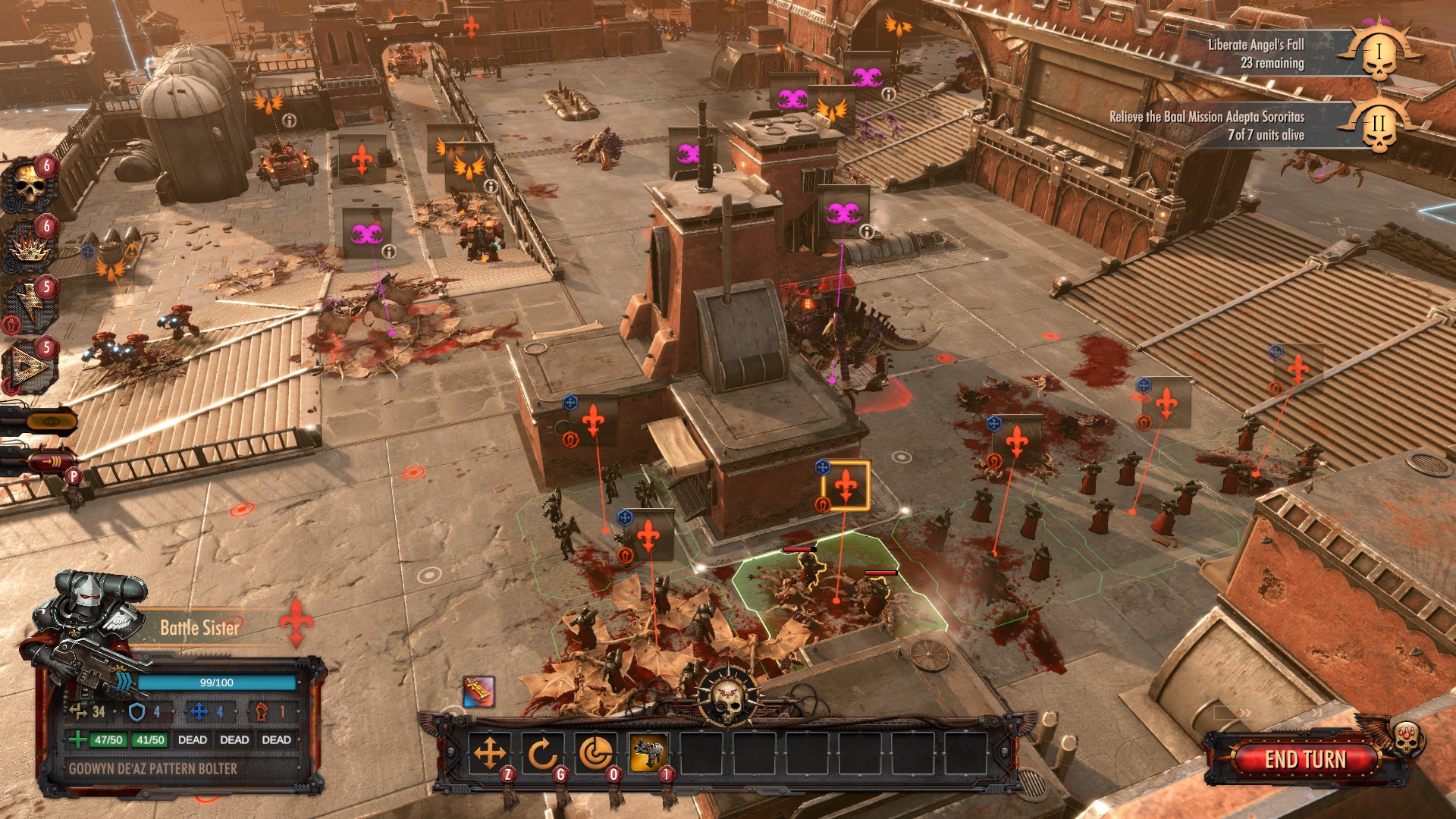 at the beginning of the mission, move those sisters to to top right exit of that sector, once u do that,there will be 1 Tervigon and 1 Exocrine attack them, with 2 or 3 small enemies blocking your way.
but it doesn't matter, we don't have to kill those two big monsters, just kill these small ones to clear the path, and get out there with all cost. When sister is attacked by big one, use fall back option to avoid further damage.
开局,把那7个憨批都拉到右上角的出口跑出去,会有一个下崽的大虫子和一个炮虫打她们,还有三四个小怪堵路,别管大家伙,清了小的,直接出去。 如果被大的贴身了,就用撤退来避免更多伤害
In the meanwhile, move your army to that location
同时, 把你的部队拉过来
this will take 3 or 4 turns to complete, once u make it , it will be like
三或四回合就能搞定,如图
now, those sisters are safe, because our army is here.
what's next?
kill them all
这时候我想你们也知道接下来怎么搞了,杀光它们就行
hint: how to get there within 3 truns? use inceptors and tank with lucifer engine, u don't have to kill all enemies in your path, just be aggressive! And use HQ skill : Assult Cannon Strafe to help sisters.
提示:如何三回合到那里? 用inceptors 和有路西法引擎的巴尔运兵车,无畏只有那个开了引擎的英雄无畏跟得上,路上会有几个小怪,直接屎从天降踩死就行,踩不死就补一枪 记得用1CP的舔地技能帮修女清小怪
More Warhammer 40,000: Battlesector guilds
Rate this article
Disscus