升級小捷徑 Level Up Tip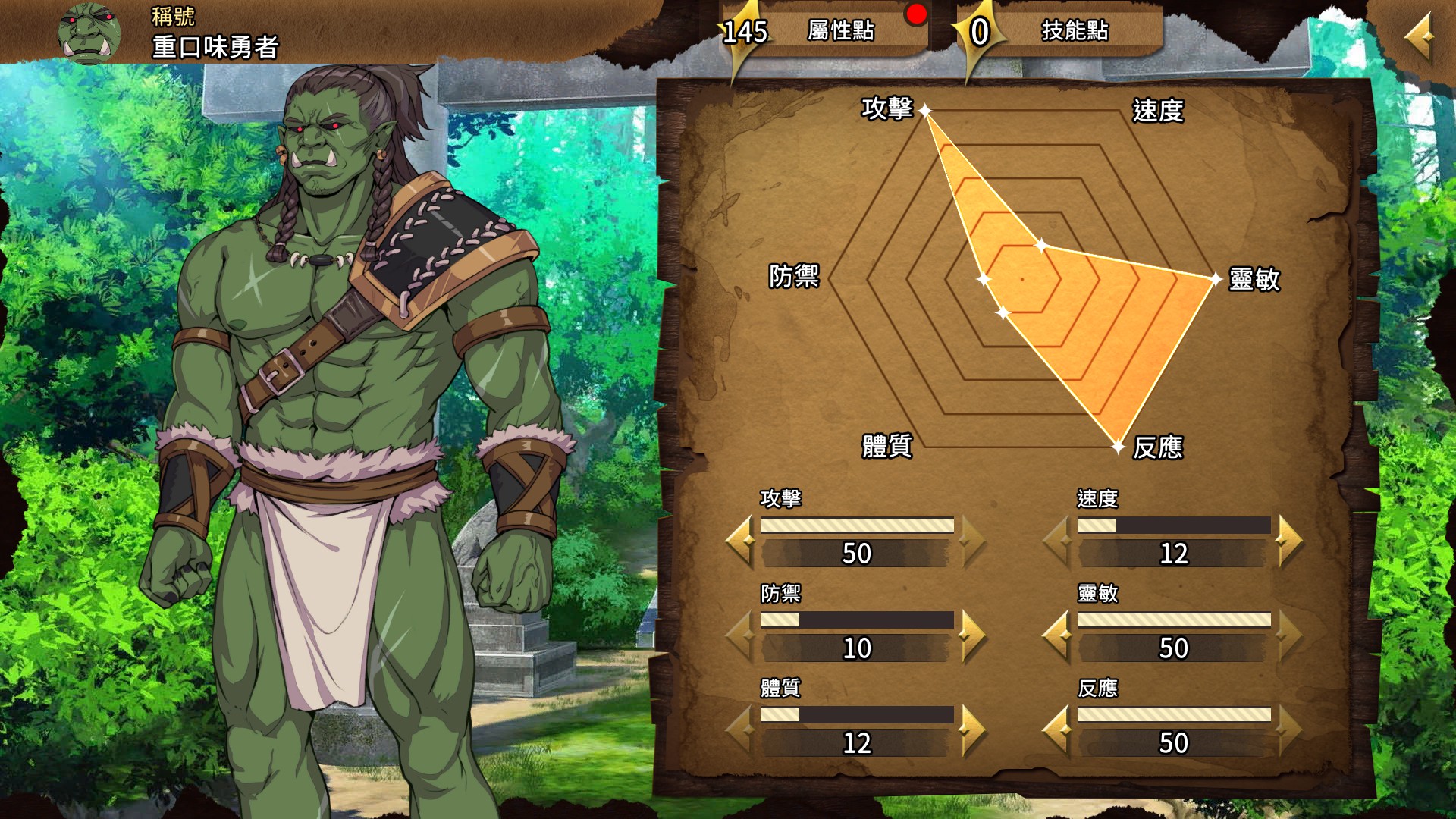 原來玩家可以下降自己的屬性點的
各位不用堂堂正正戰鬥,反正玩家屬性點不足
在屬性欄把自身的體質 防衛 速度下降至起始狀態 能一擊給Boss秒掉 Game over 重作吧
馬上得到9個升級點數
Players can lower their own attribute points
You don't need to fight upright, anyway, the player's attribute points are not enough to win.
In the attribute bar, reduce your own physique, defense, and speed to the initial state, let yourself be kill as quick as possible.
Every Game over, player get 9 upgrade points.
精靈公主攻略 Tip On The Princess Battle


而精靈女主的攻略方法如下
當公主攻擊4次以上
雷>火>地>冰
某一次她會突然使出自身省略詠唱的Buff 將維持8回合
玩家要儲好70魔力使出 安東尼的庇護 再用 斷筋 來中斷對方詠唱
就很安全了 否則很容易被公主施放快了一倍的魔法打死
The Princess strategy is as follow
When the princess attacks more than 4 times
Thunder>Fire>Earth>Ice
A certain time after, she will suddenly cast a super buff spell, Reduce casting time by 100% and last for 8 turns.
Players need to reserve 70 SP to cast Anthony's protection and then use Broken Tendon to interrupt the opponent's spell.
If interrupt successfully,the battle will be much easy. Otherwise princess's magic cast twice as fast.
Source: https://steamcommunity.com/sharedfiles/filedetails/?id=2889839408					
More The Impregnation of the Elves: Conquest of the Arrogant Fairies by Impregnation guilds
---