Reshade And How It Works With Screenshots ;)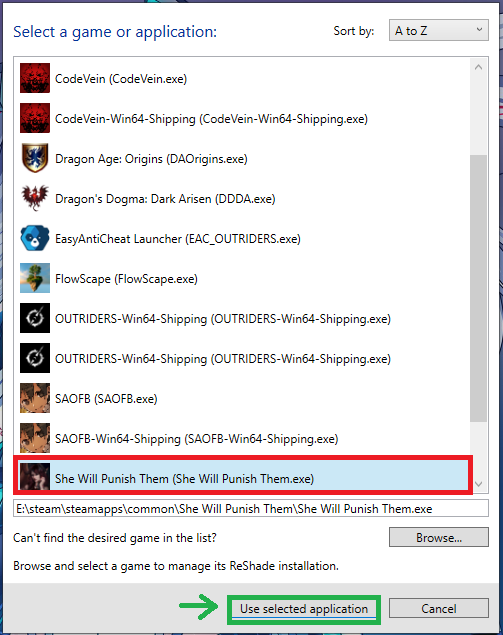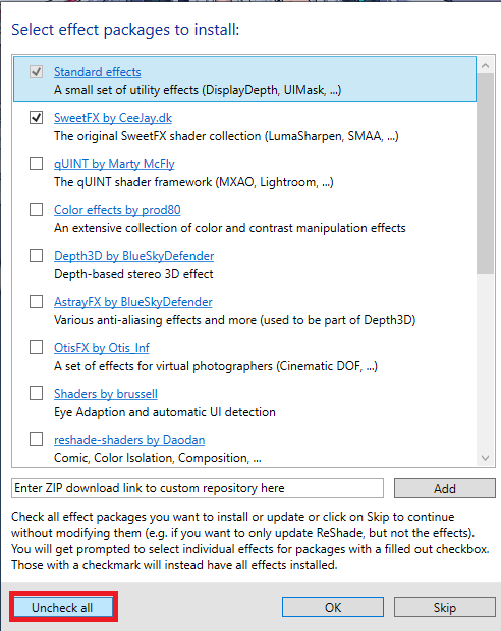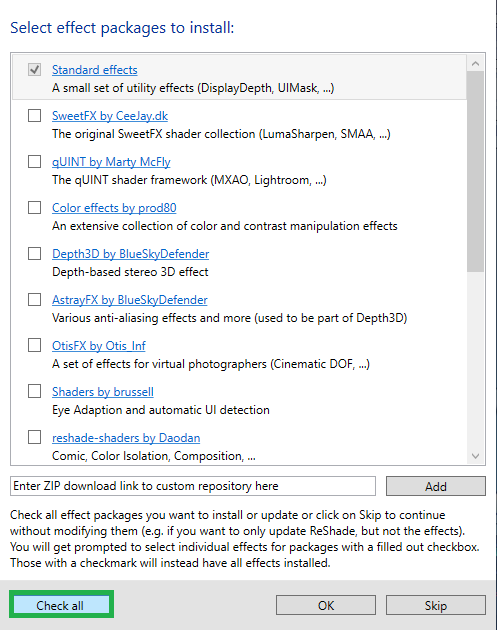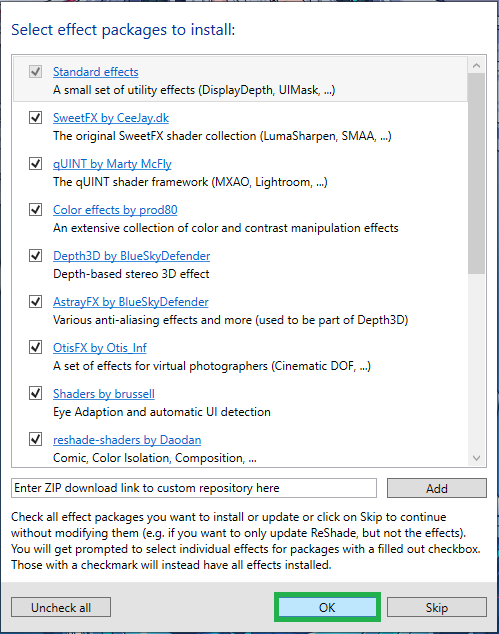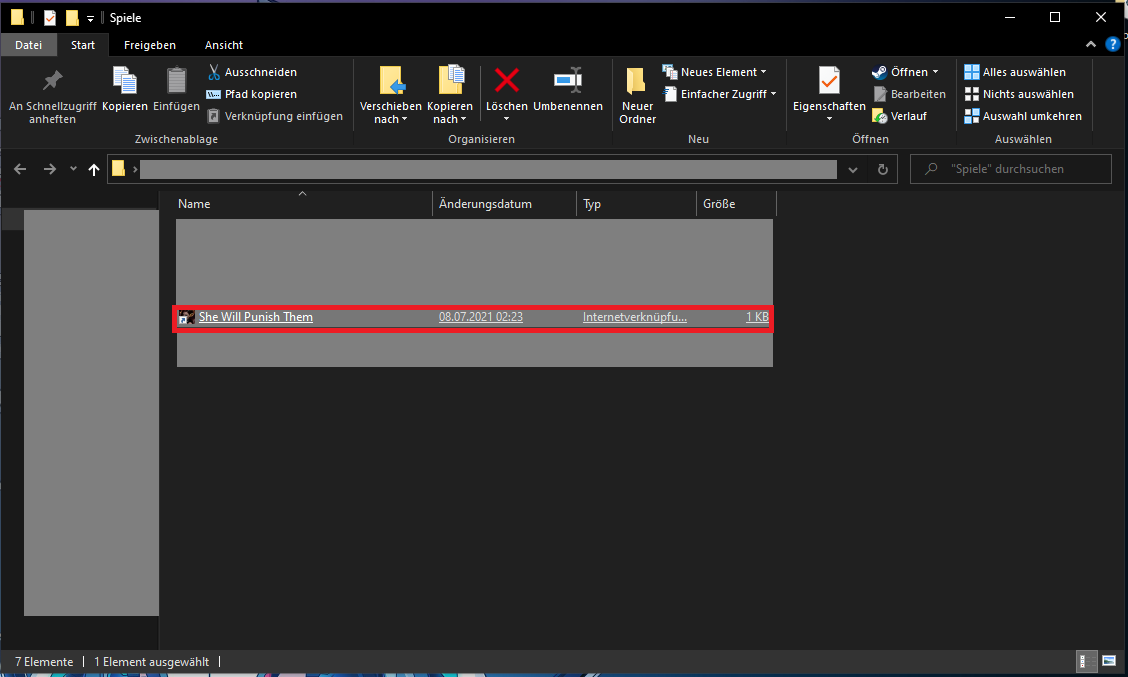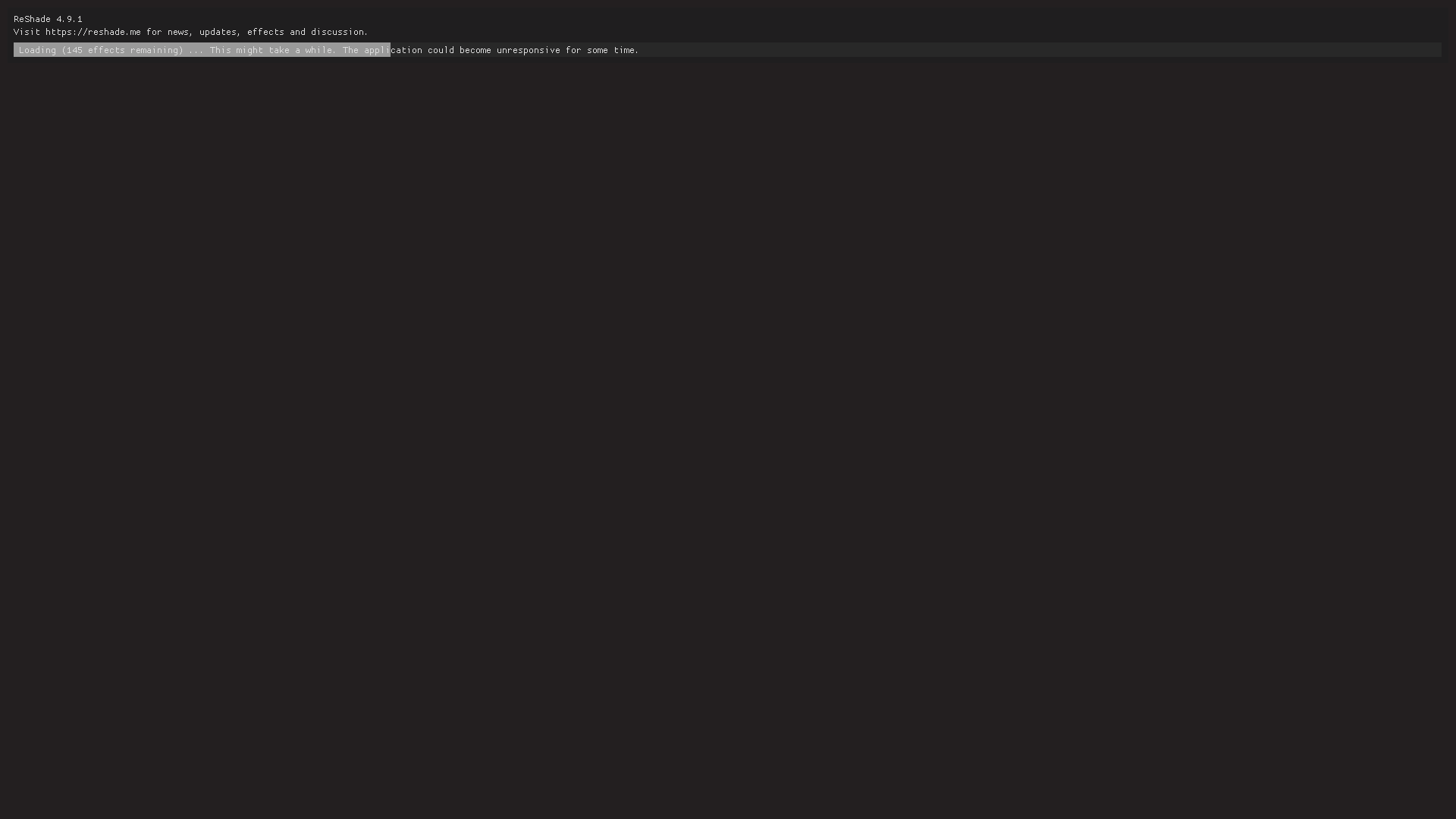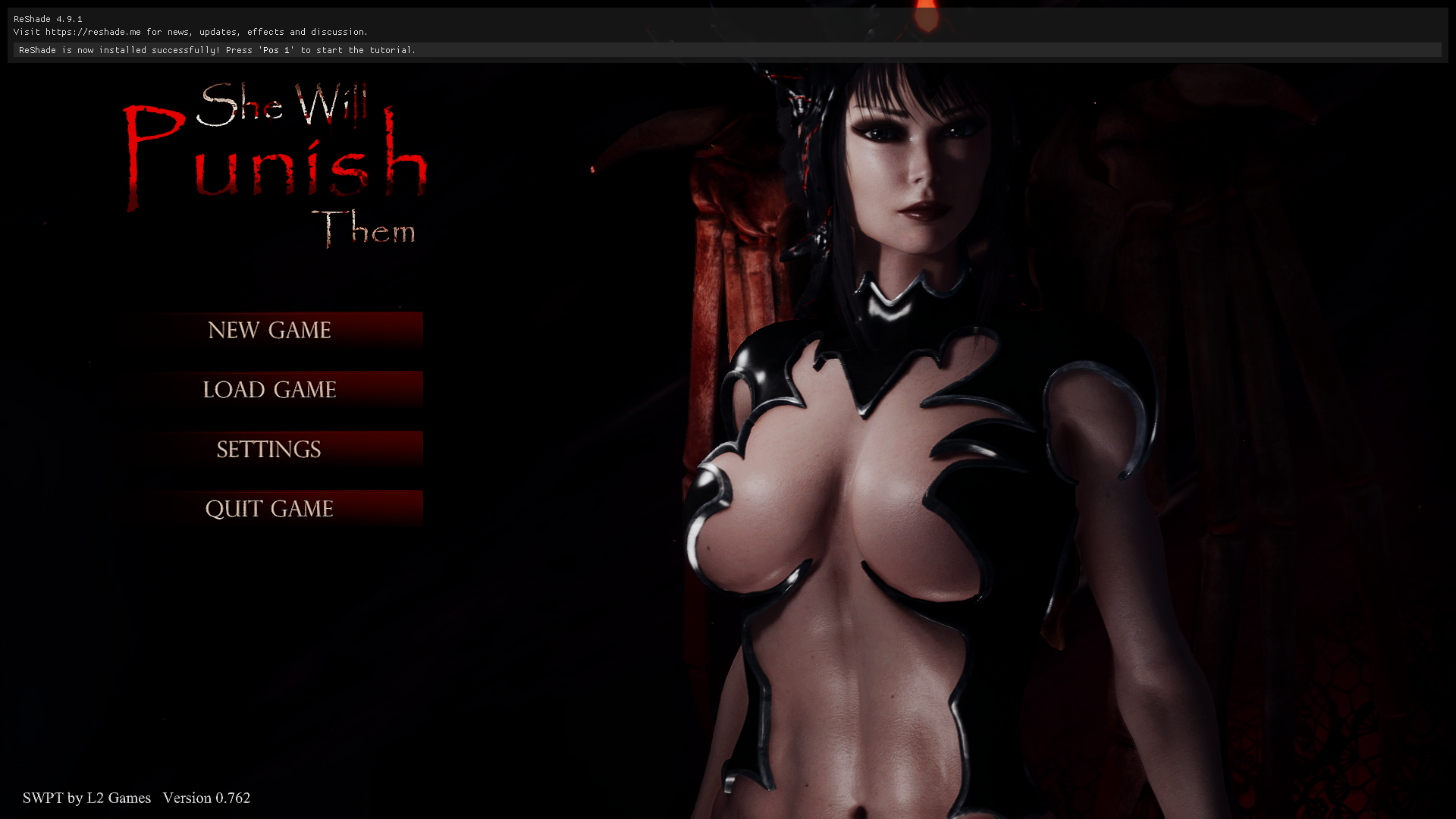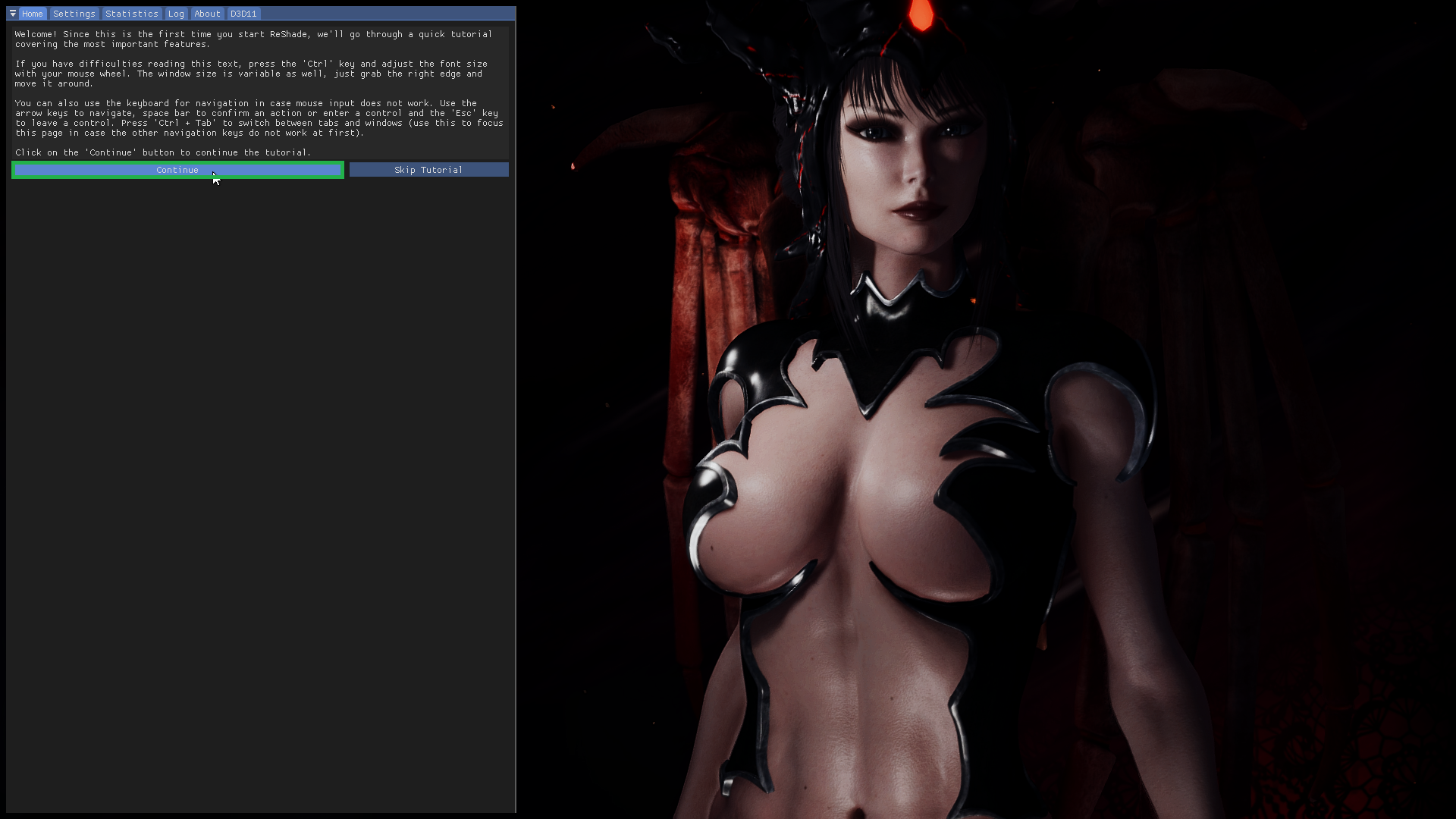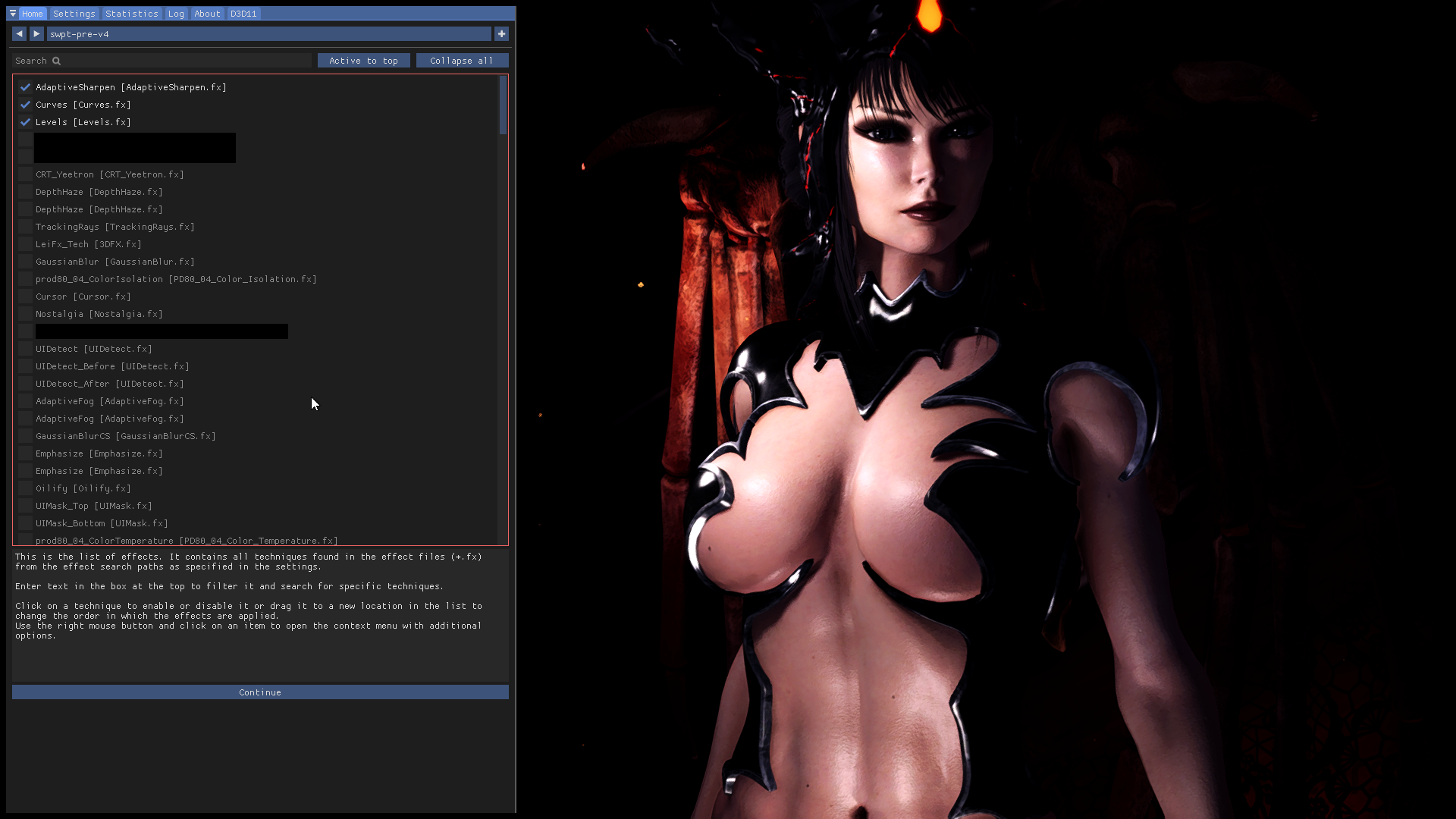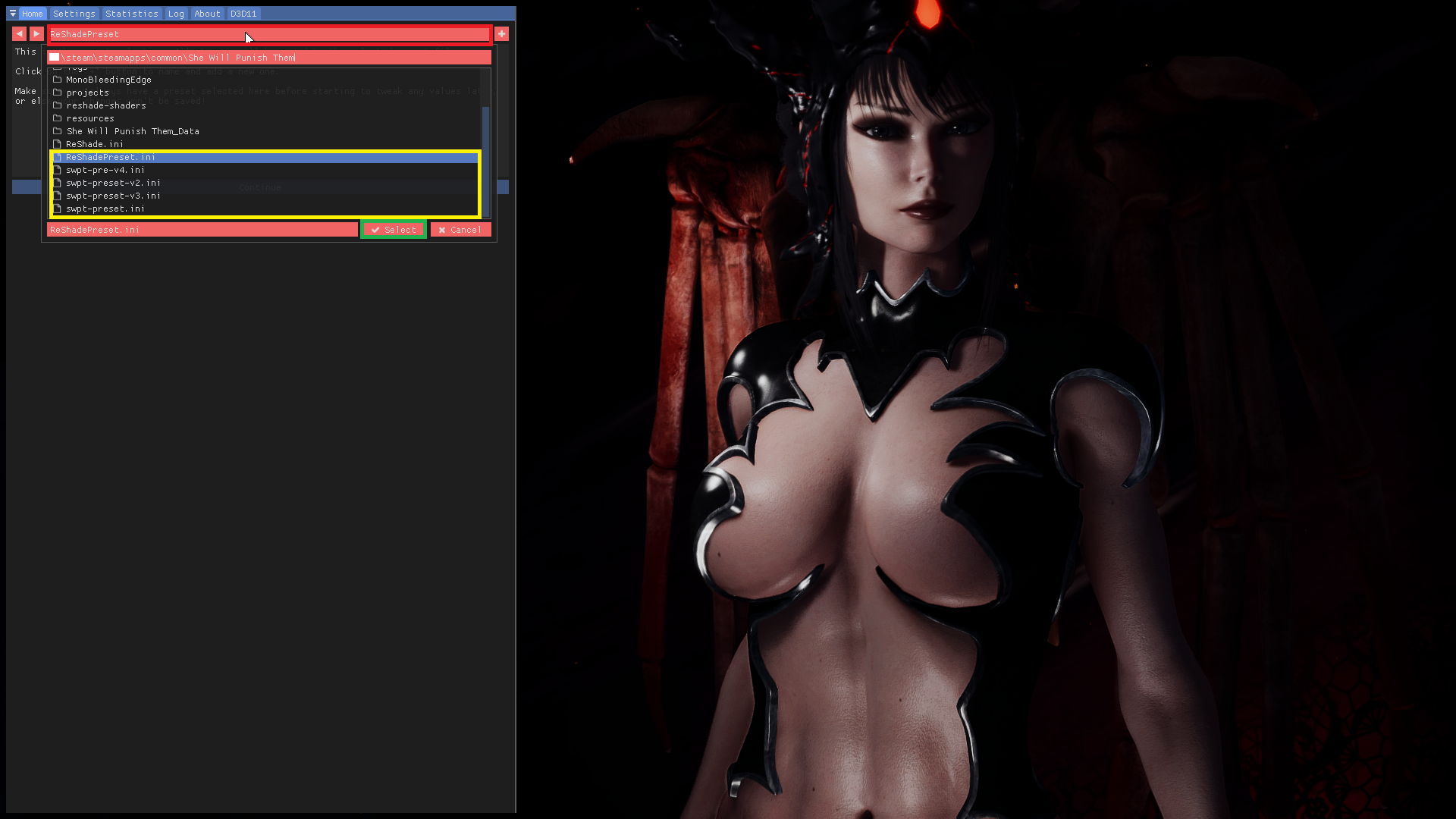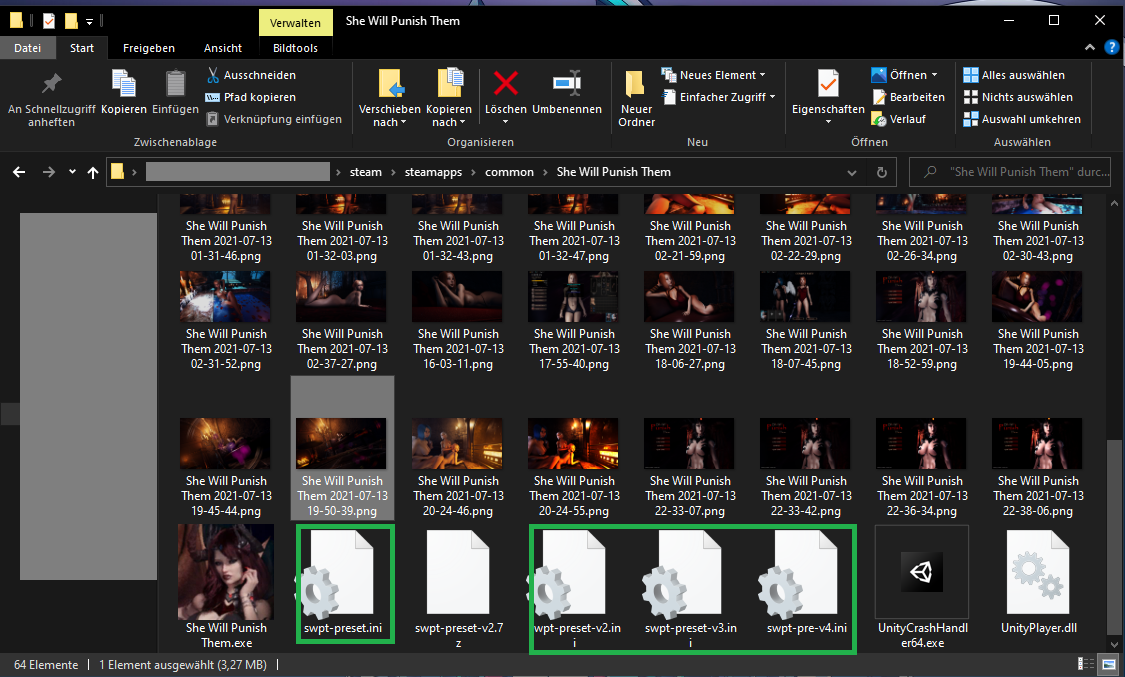 So for everyone who wanna have an graphic overhaul on their game you can easily do that.
for starters, you first need to download Reshade from: https://reshade.me/
after done you can use it on any game, all you need to know for now is how it works on SWPT.
so at first you start reshade.exe
if done you should have a window which says to click here to select a game and manage its Reshade installation < click on that.
now you'll get a list with every game > select She Will Punish Them and click on Use selected application.
in the next window you have to checkmark Direct3D 10/11/12 then another window should pop up.
click twice on uncheck all to checkmark all packs and then hit OK.
it now will install all packets for reshade once done it says you can close down the window.
next step is to launch the game it'll take a while before reshade is loaded you'll see at the top a loading bar just wait until it is finished.
after thats done you can click pos1/home key to open up reshade.
congrats you installed reshade now!
to activate it just click continue twice
something like this should come up
you can now chose whatever you want to make your game looks a lot better ;)
now a bit more details about using reshades:
DON'T YOU EVER USE OTHER RESHADES FROM OTHER GAMES !!!! it first looks ugly and can corrupt your game!!!!
anyway back to topic:
when you installed it and wanna use presets made for SWPT then you can simply use this one here:
https://drive.google.com/file/d/1qRAP6_liPxzkNc0AOfl6oLh6ESHViVGM/view?usp=sharing
this is one of my test presets for reshade!
to use anyones reshade click here and then chose the reshade you wanna use
just so you can get a basic knowledge on how it can look like.
you need to put the .ini in: steam/steamapps/common/she will punish them
just place it in main folder and open the game, then hit pos1/home key go to settings and select the second line and put a key to toggle it on or off ( example: I use - on numpad )
hope this helps out and you get an idea of how you can change the looking of your gameplay ;)
Source: https://steamcommunity.com/sharedfiles/filedetails/?id=2546268829					
More She Will Punish Them guilds
---