What's The Point?
Well to be honest I mainly made this guide because literally nobody has made a guide for this game yet (understandably so, it's probably the least played/popular classic FF game).
Also I personally think the default font looks awful.
Instructions
1.) Go to C:\Program Files (x86)\Steam\steamapps\common\FINAL FANTASY II PR\FINAL FANTASY II_Data\StreamingAssets
2.) Delete font_en.bundle and font_en.manifest (No need to backup the files. If you accidentally delete it permanently and something goes wrong just verify the integrity of the game files. Since it's a small game it shouldn't take too long).
3.) Copy both font_ja.bundle and font_ja.manifest. Paste them in the same directory.
4.) Rename both font_ja - Copy.bundle and font_ja - Copy.manifest to font_en.bundle and font_en.manifest.
What Does The New Font Look Like?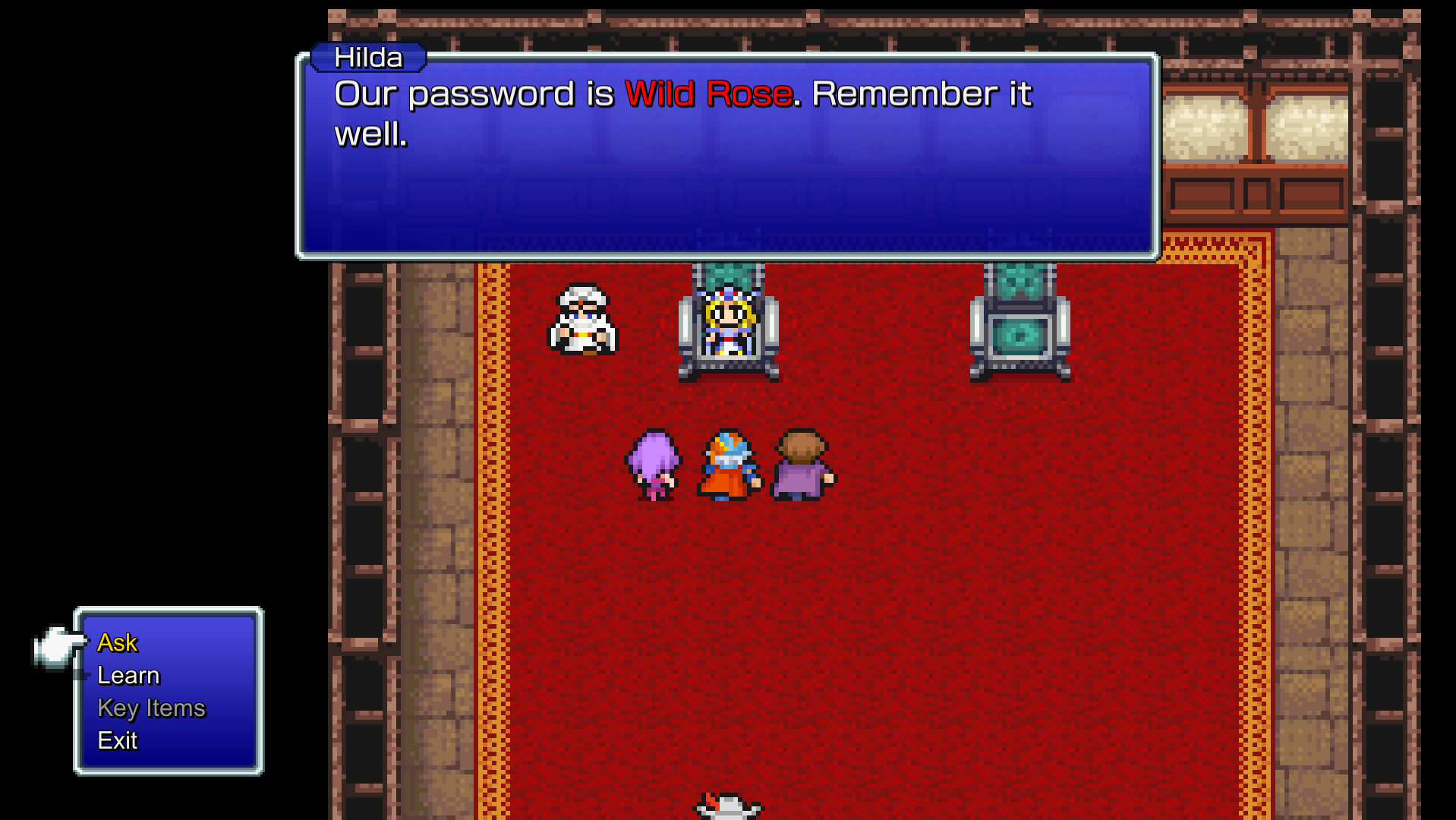 Source: https://steamcommunity.com/sharedfiles/filedetails/?id=2563811930					
More FINAL FANTASY II guilds
---