How To Uninstall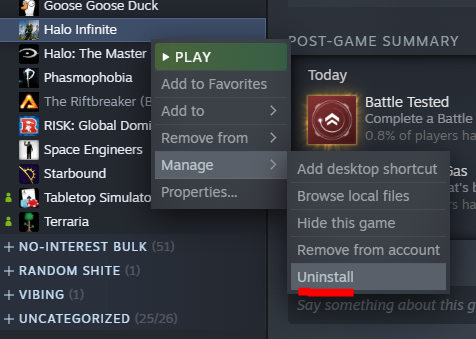 Hover your mouse over Halo infinite in your steam library and right (or left) click.
A menu will appear with multiple options. Hover your mouse over "Manage" and then over to
"Uninstall" and click to continue
A confirmation message will appear, click the big blue "Uninstall" button.
Congratulations, you have just uninstalled Halo infinite.
Source: https://steamcommunity.com/sharedfiles/filedetails/?id=2716475426					
More Halo Infinite guilds
---