1. Delete Intro File

To get your game loaded faster, delete the following files.
1. "intro.mp4".
2. "Startup_Sequence_Loading.mp4"
Right-click on the - Halo Infinite > Manage > Browse Local Files.
or
Path - SteamLibrary\steamapps\common\Halo Infinite
Disable High-Res Texture Files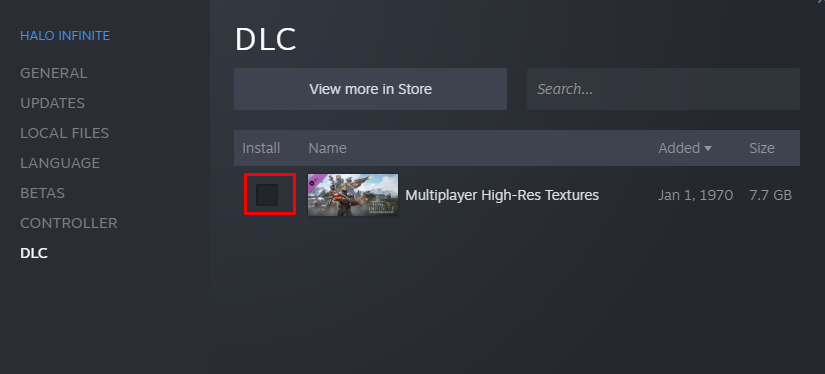 Just Disable this DLC.
It's Fliping 7 Gigs!!
Thanks For Stopping By, I Hope This Helped. Might Add More As I Playthrough! Idk.
Source: https://steamcommunity.com/sharedfiles/filedetails/?id=2721626398					
More Halo Infinite guilds
---