Guide With Visuals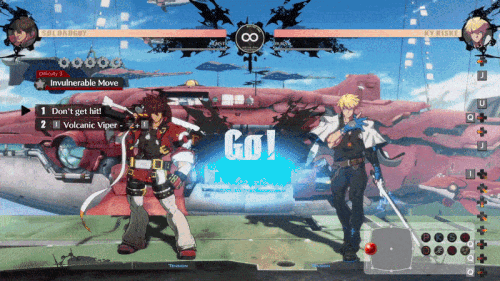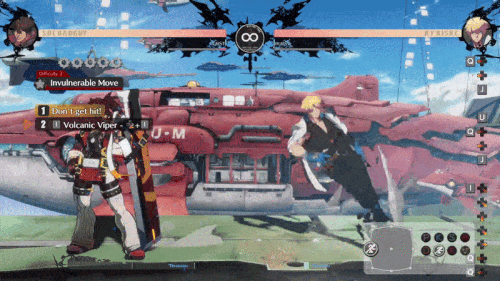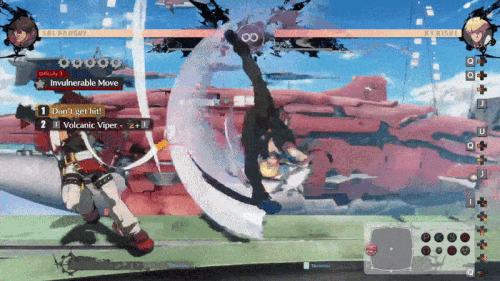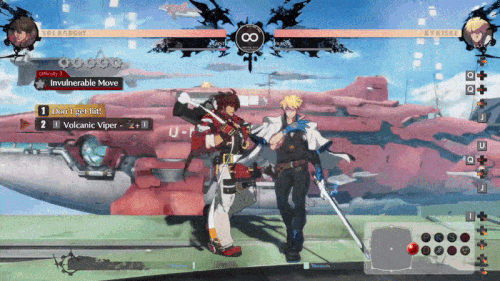 It goes like this; Block the first attack, dodge the second, and do your DP (dragon punch). To visualize this better, take a look at the GIF below!
Block >
Dodge >
Get closer >
DP, or in this case Volcanic Viper >
Hopefully this will help you in completing Invulnerable Move!
Source: https://steamcommunity.com/sharedfiles/filedetails/?id=2519770340					
More GUILTY GEAR -STRIVE- guilds
---