Pre
i dont exactly know the meta but i figured some stuff out.
there are probably better ways of doing things but im just going to show you how i do things and what works for me
Upgrades And Tune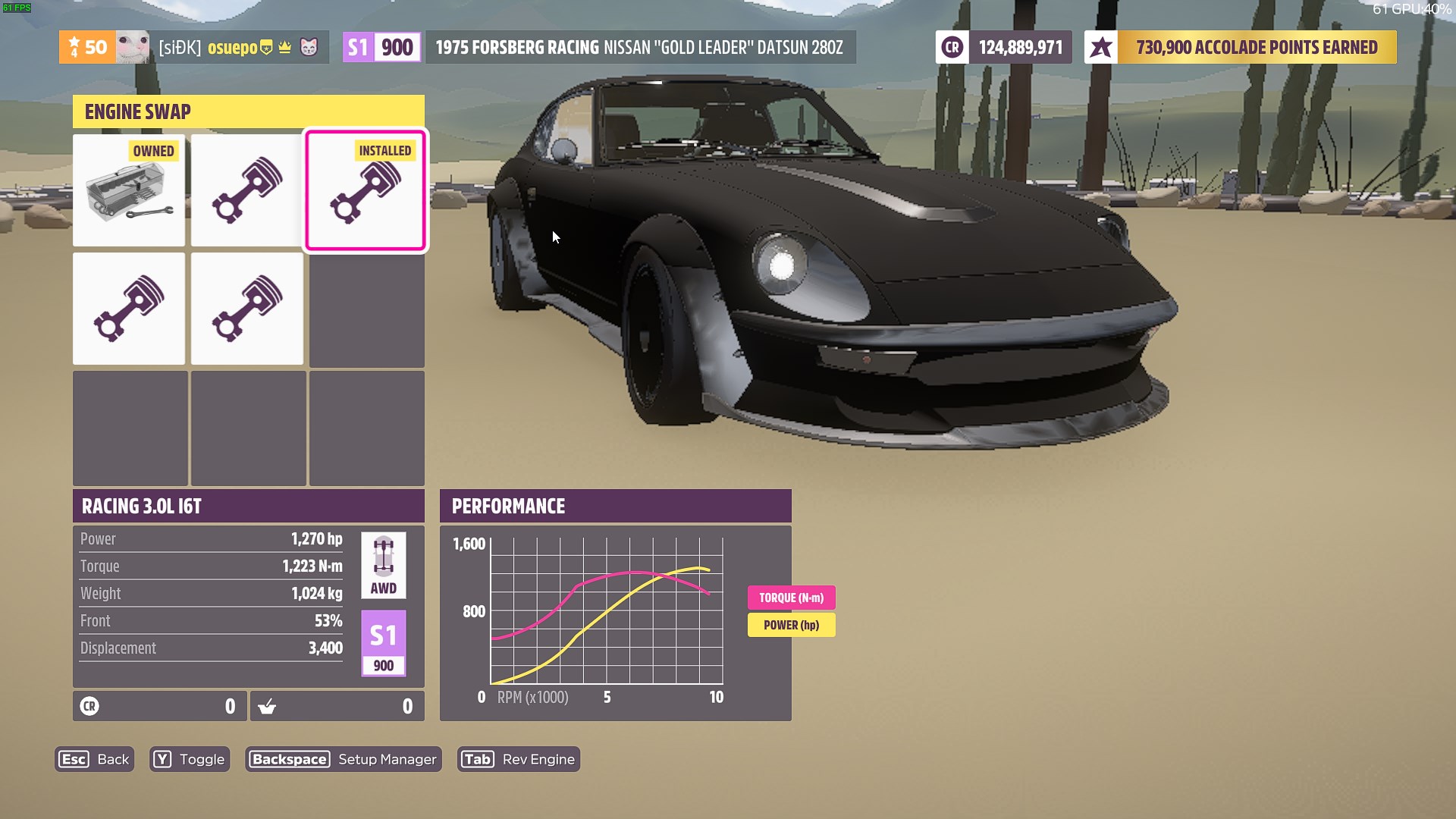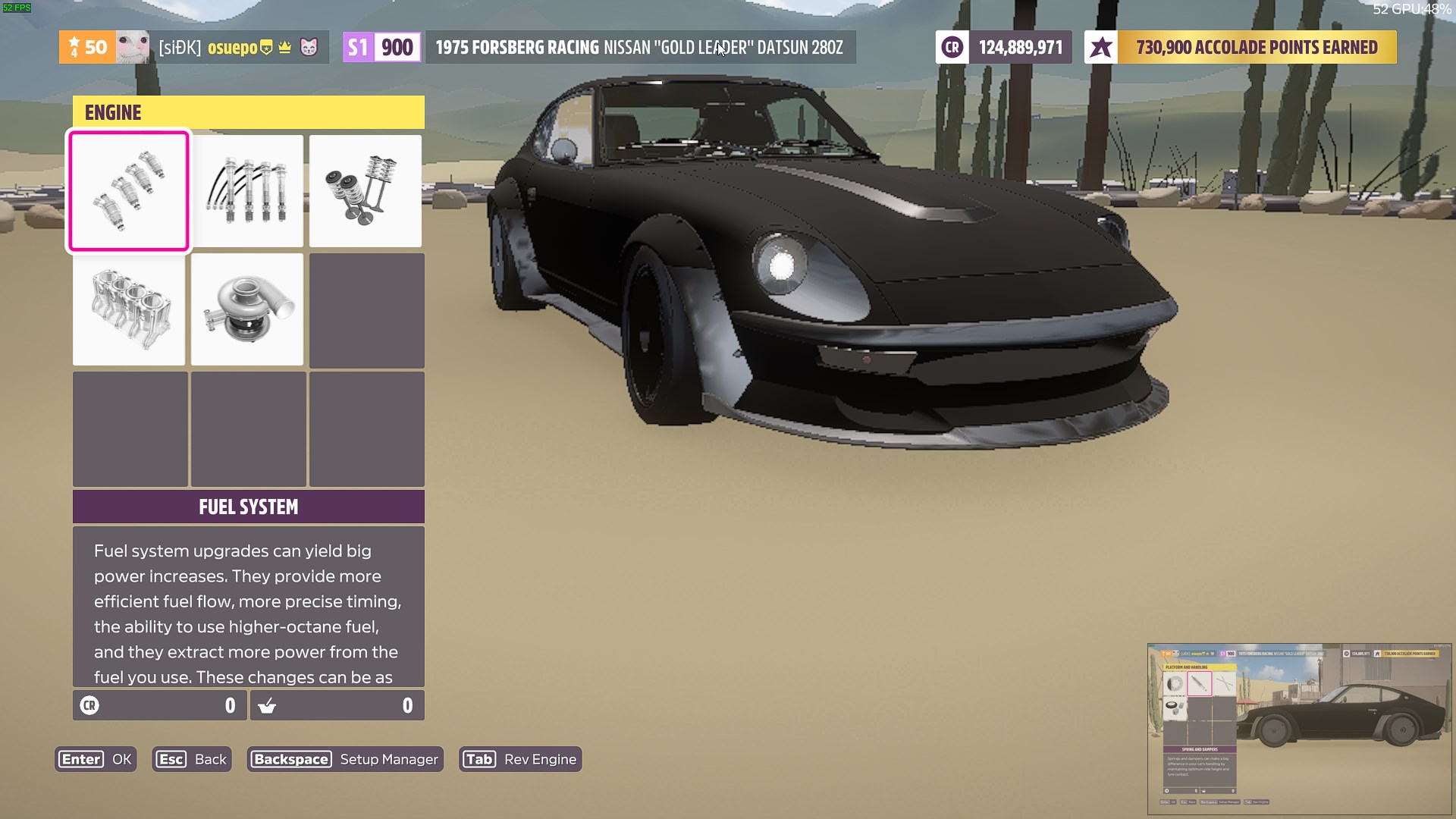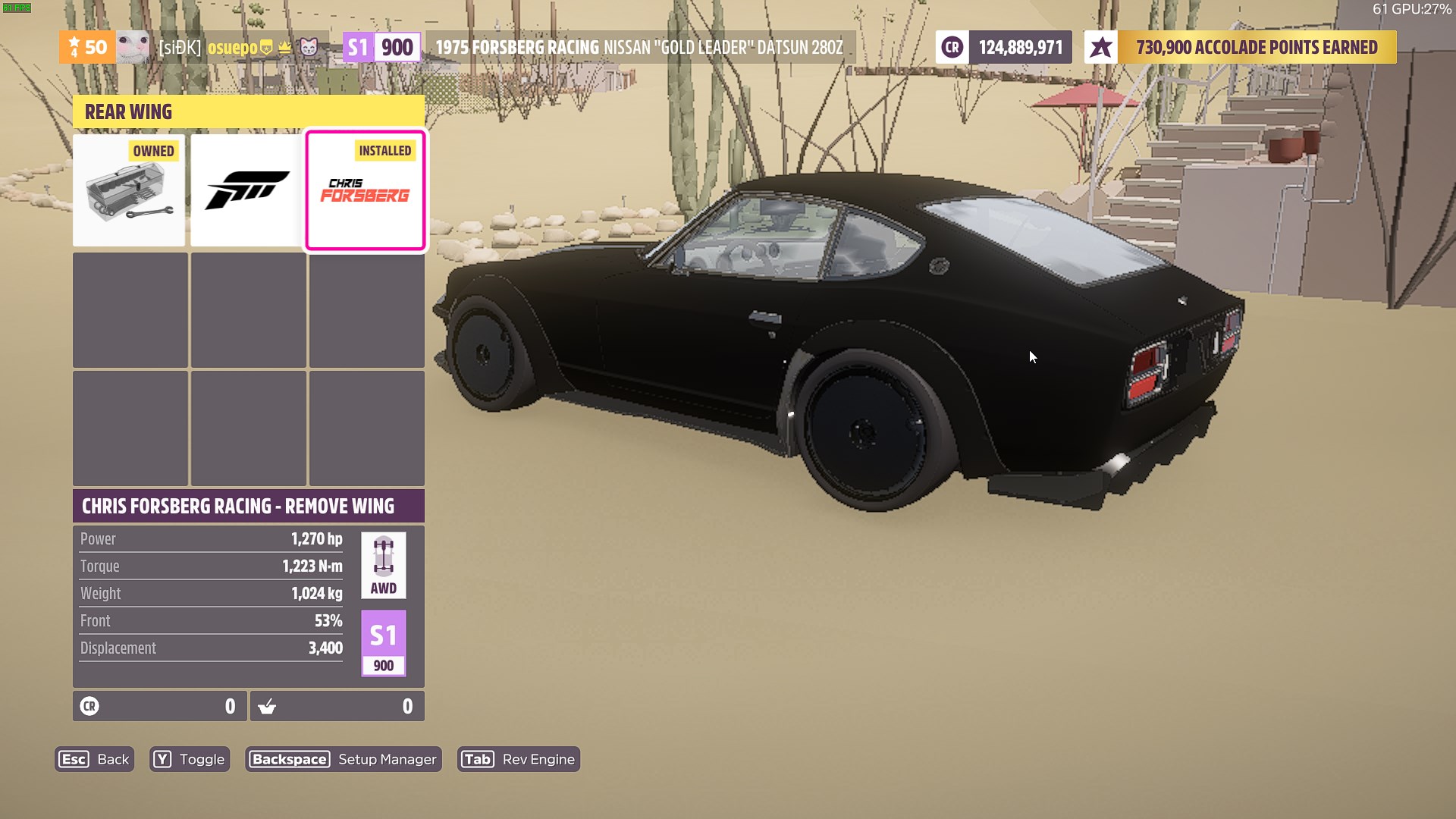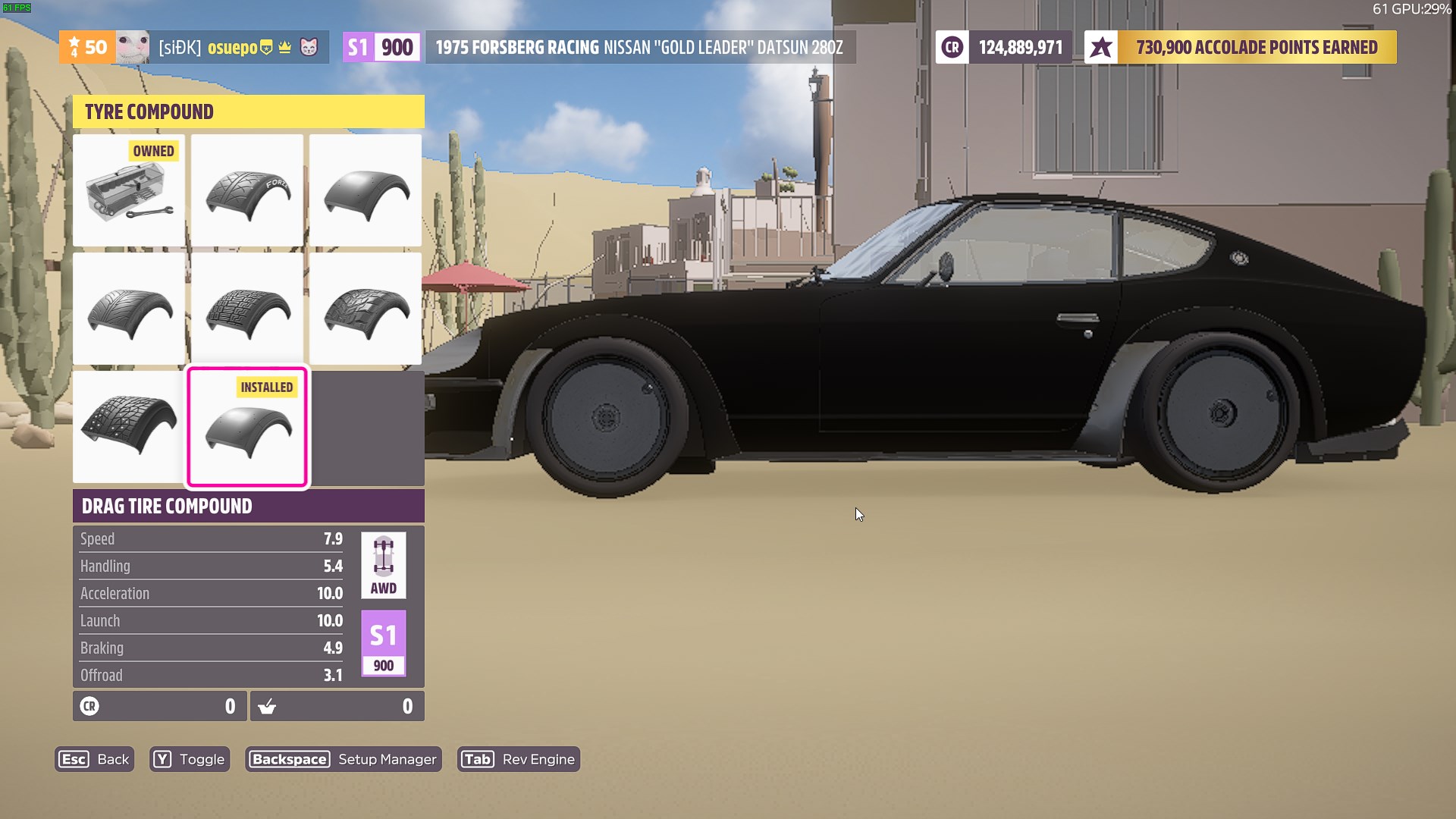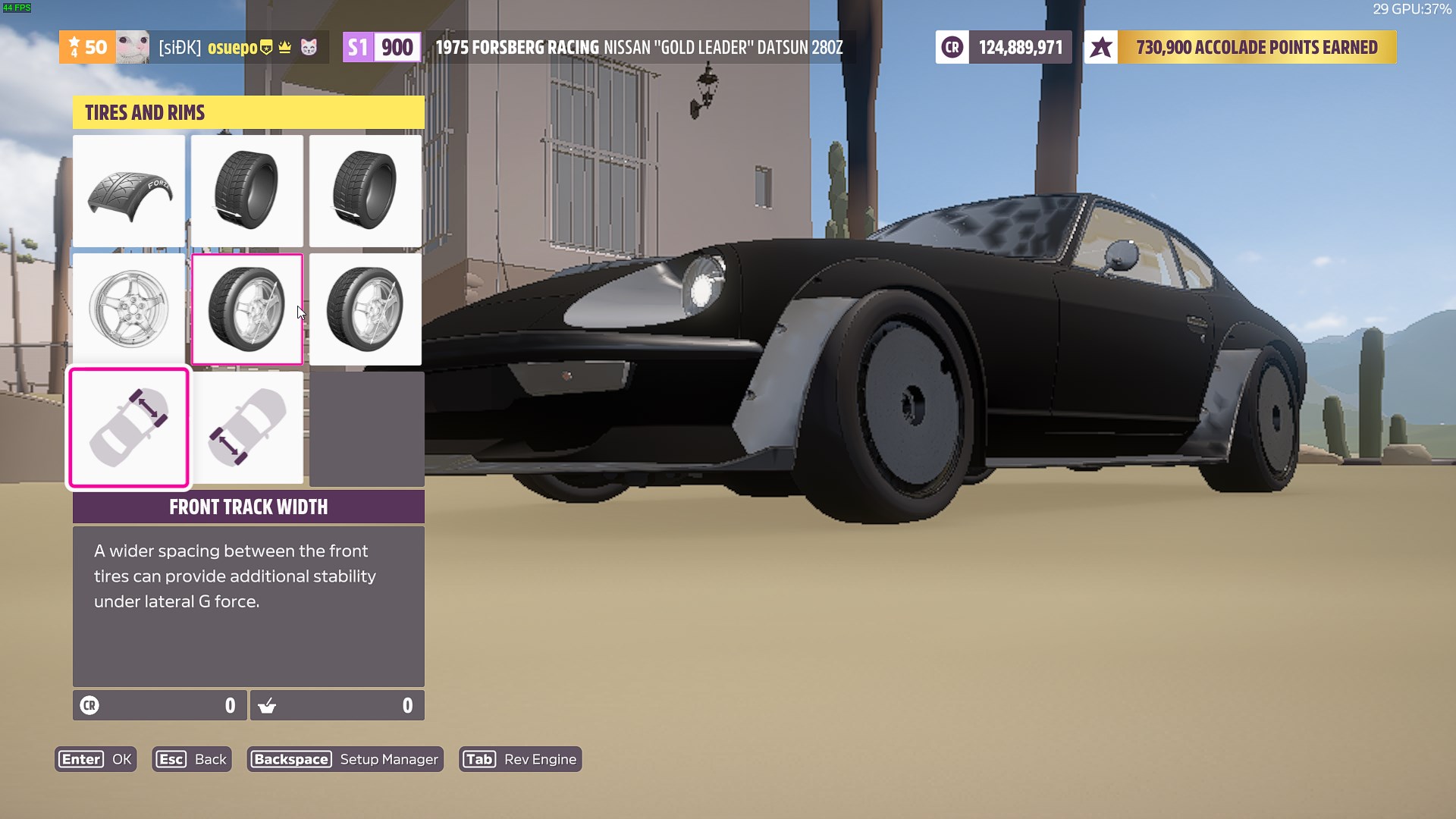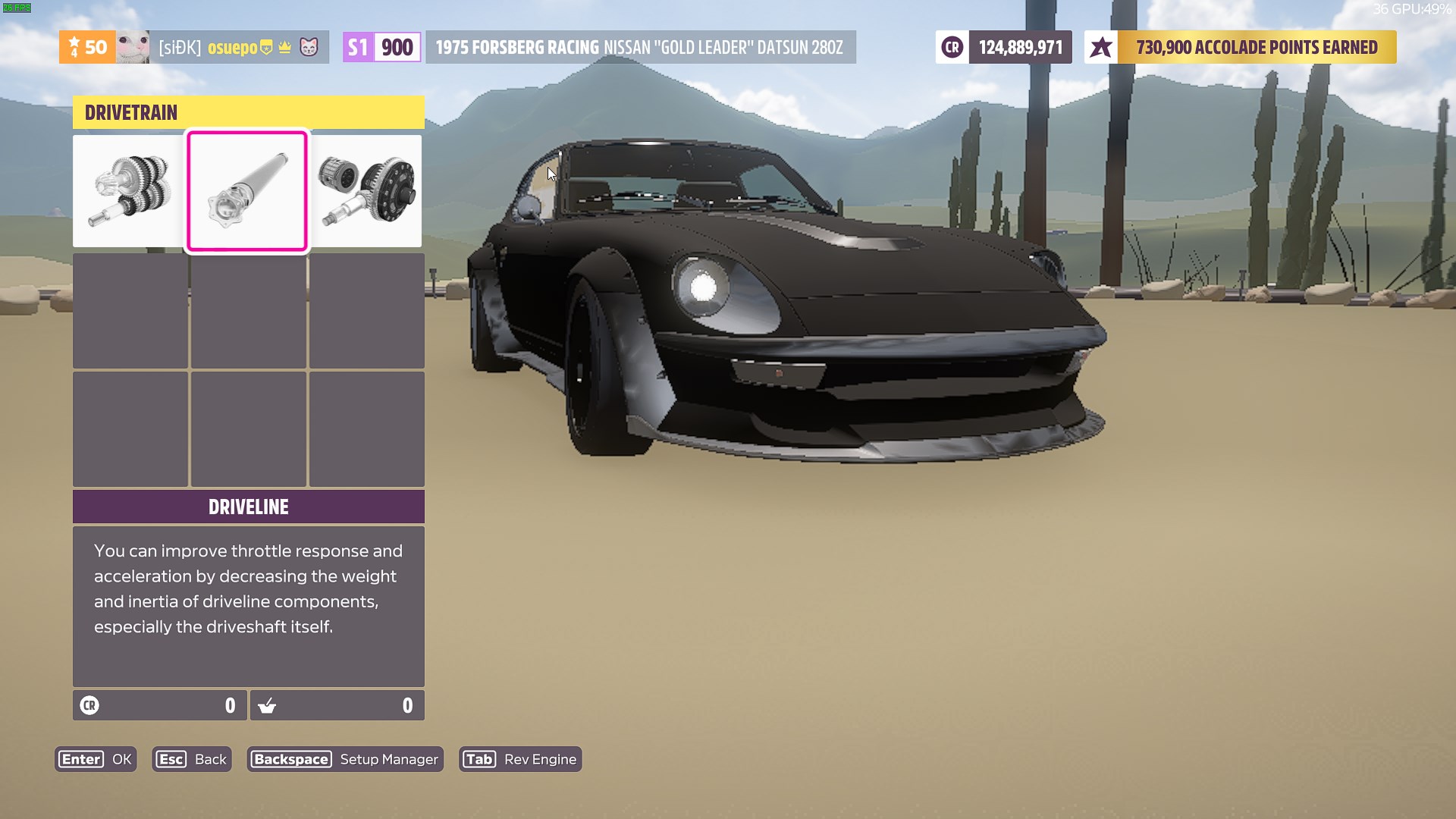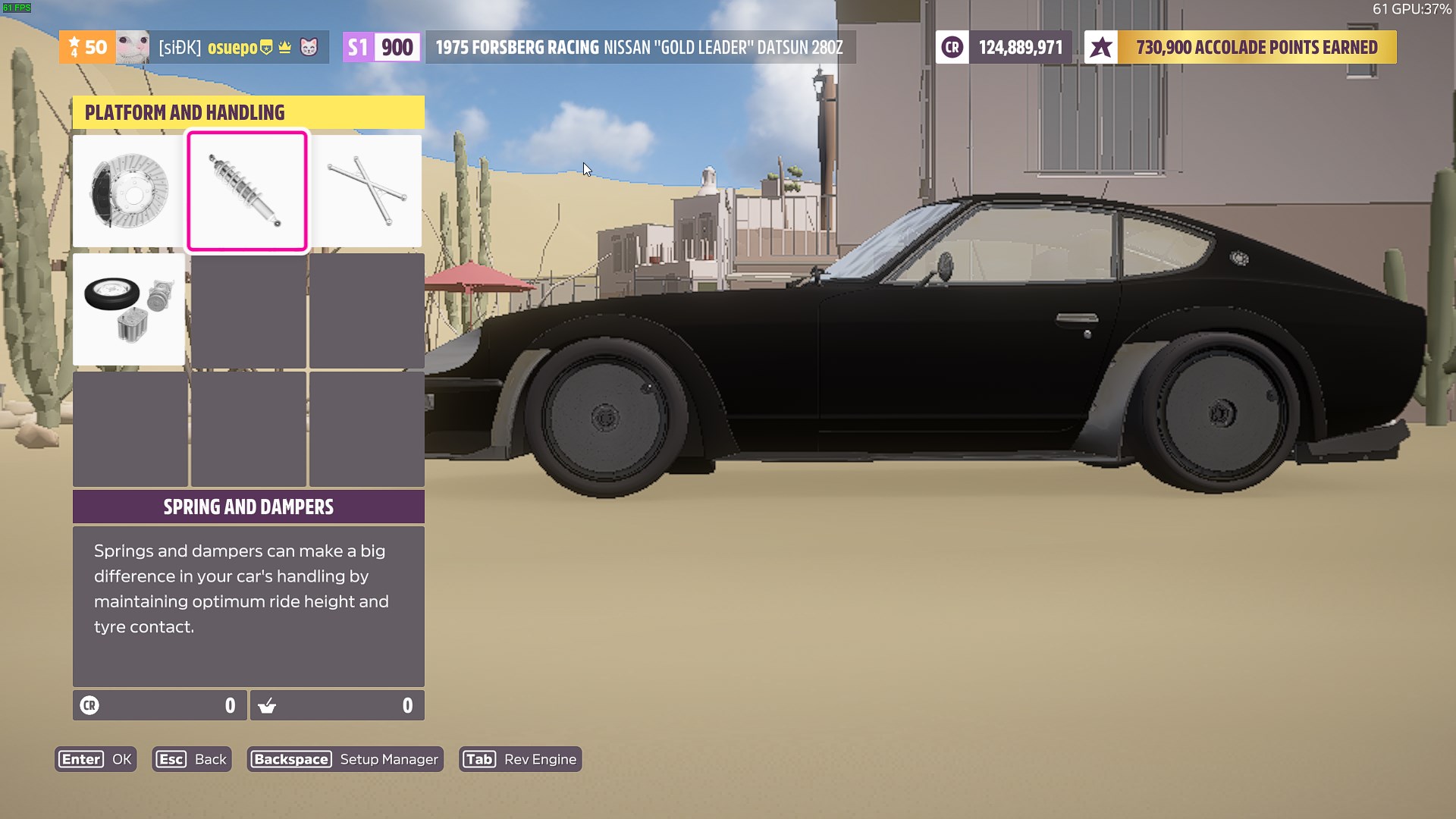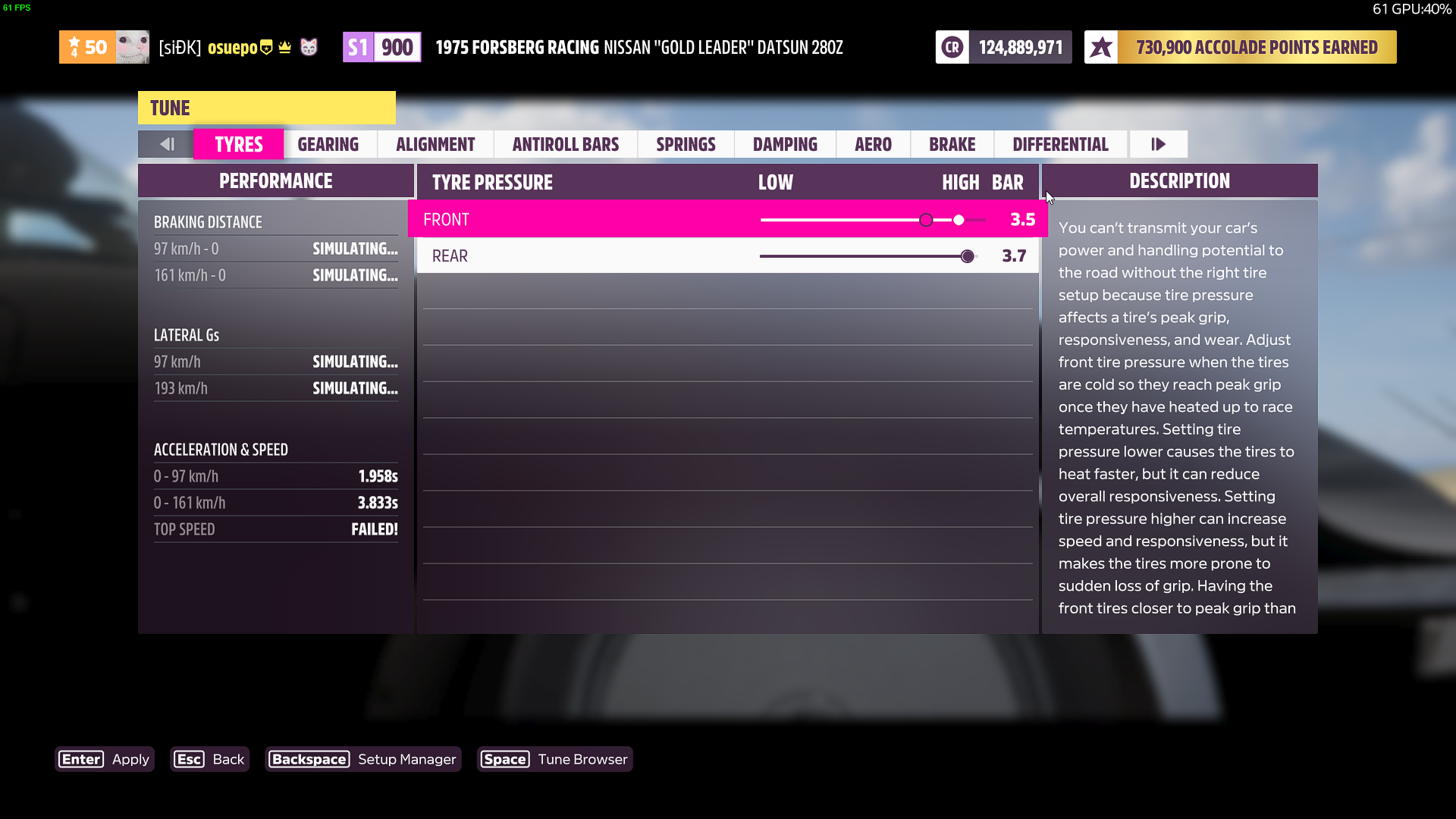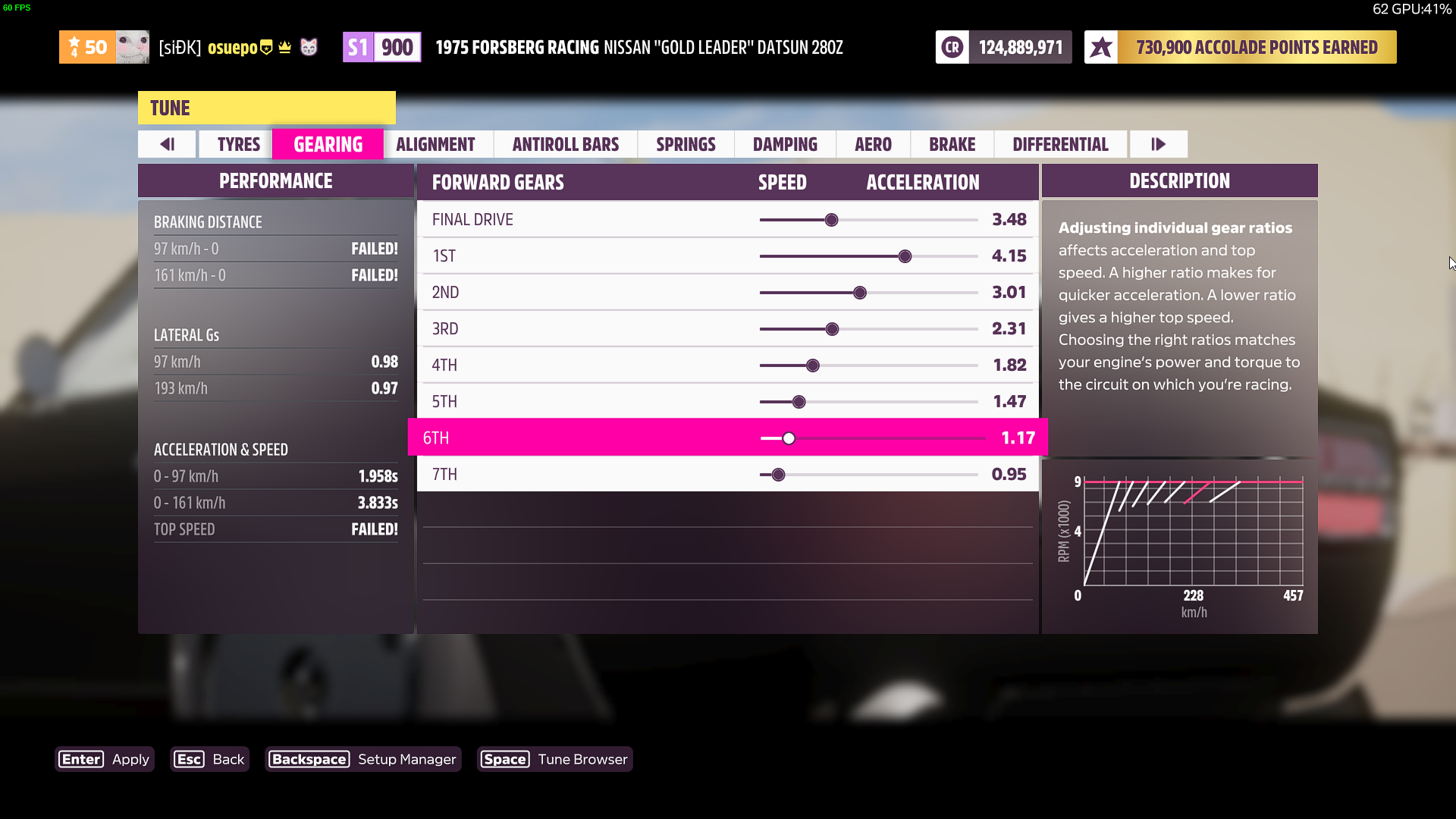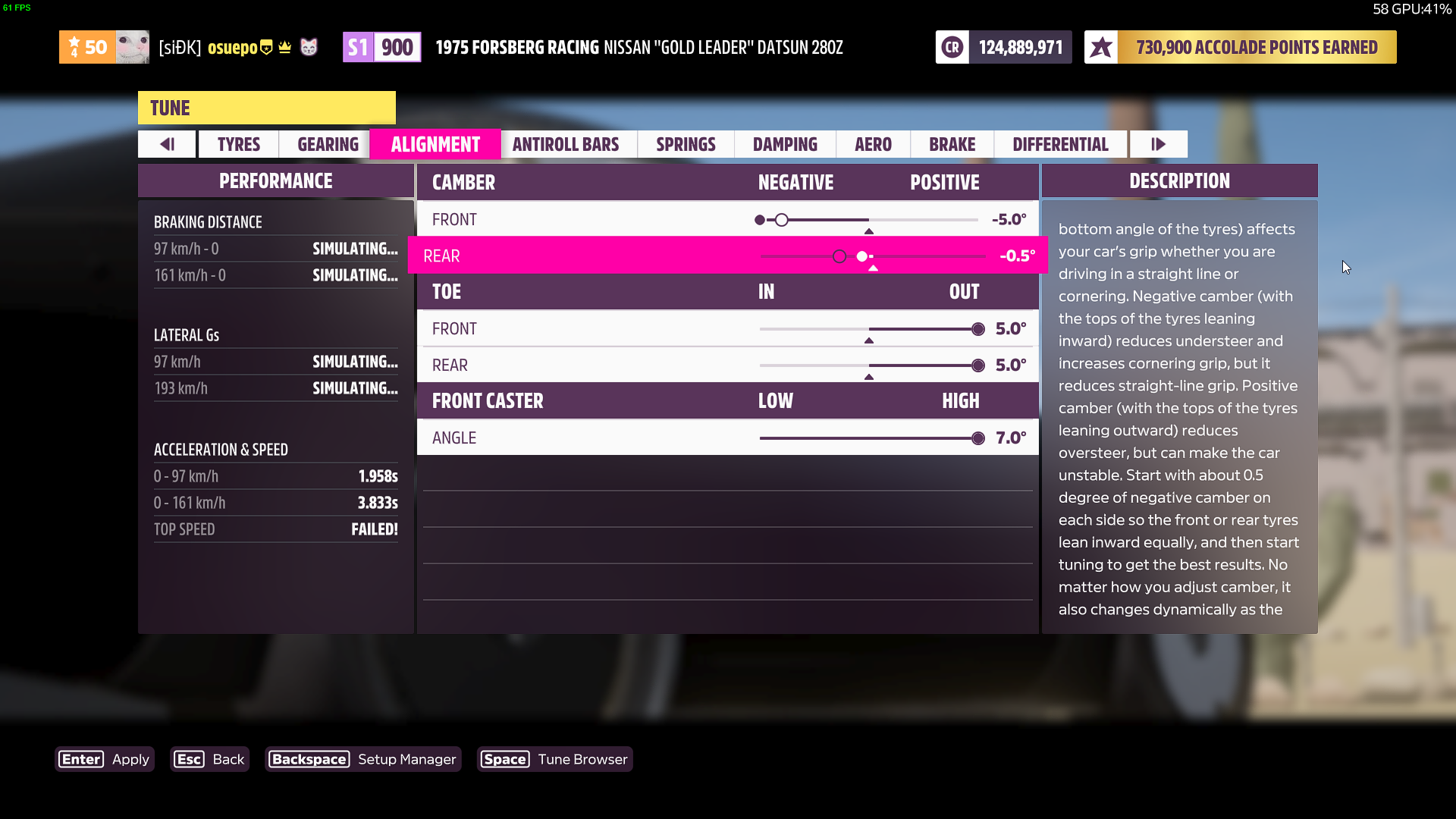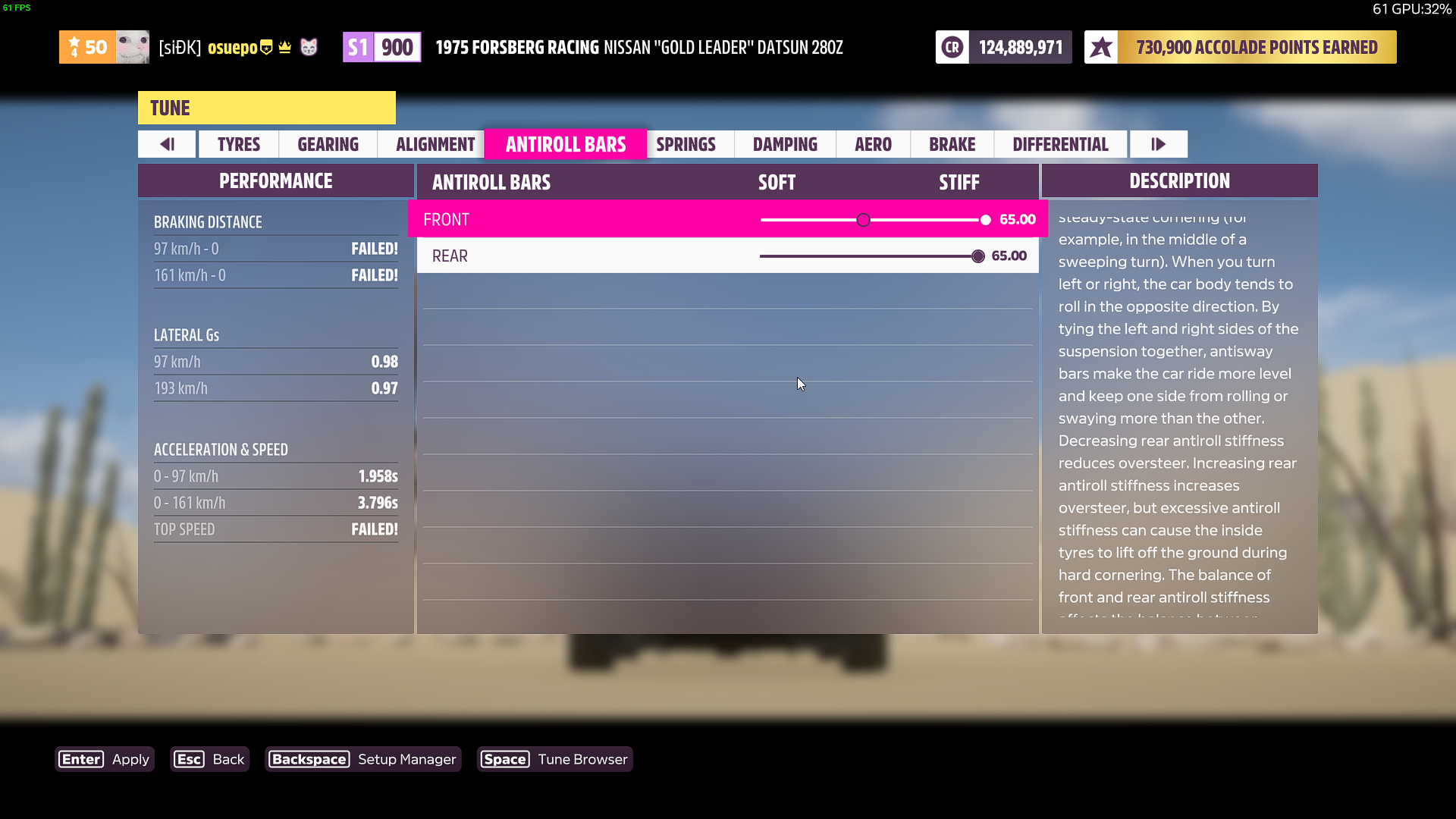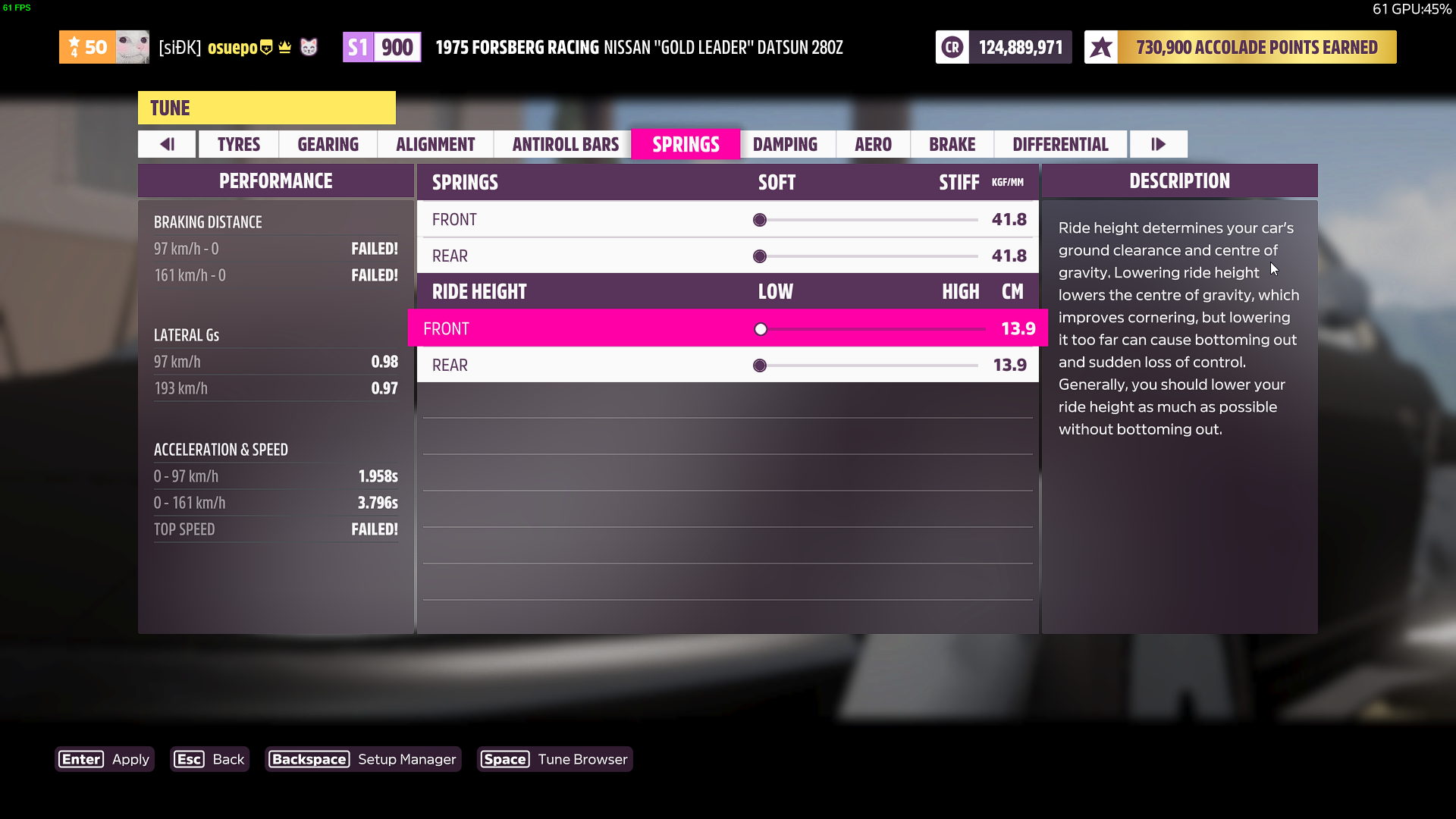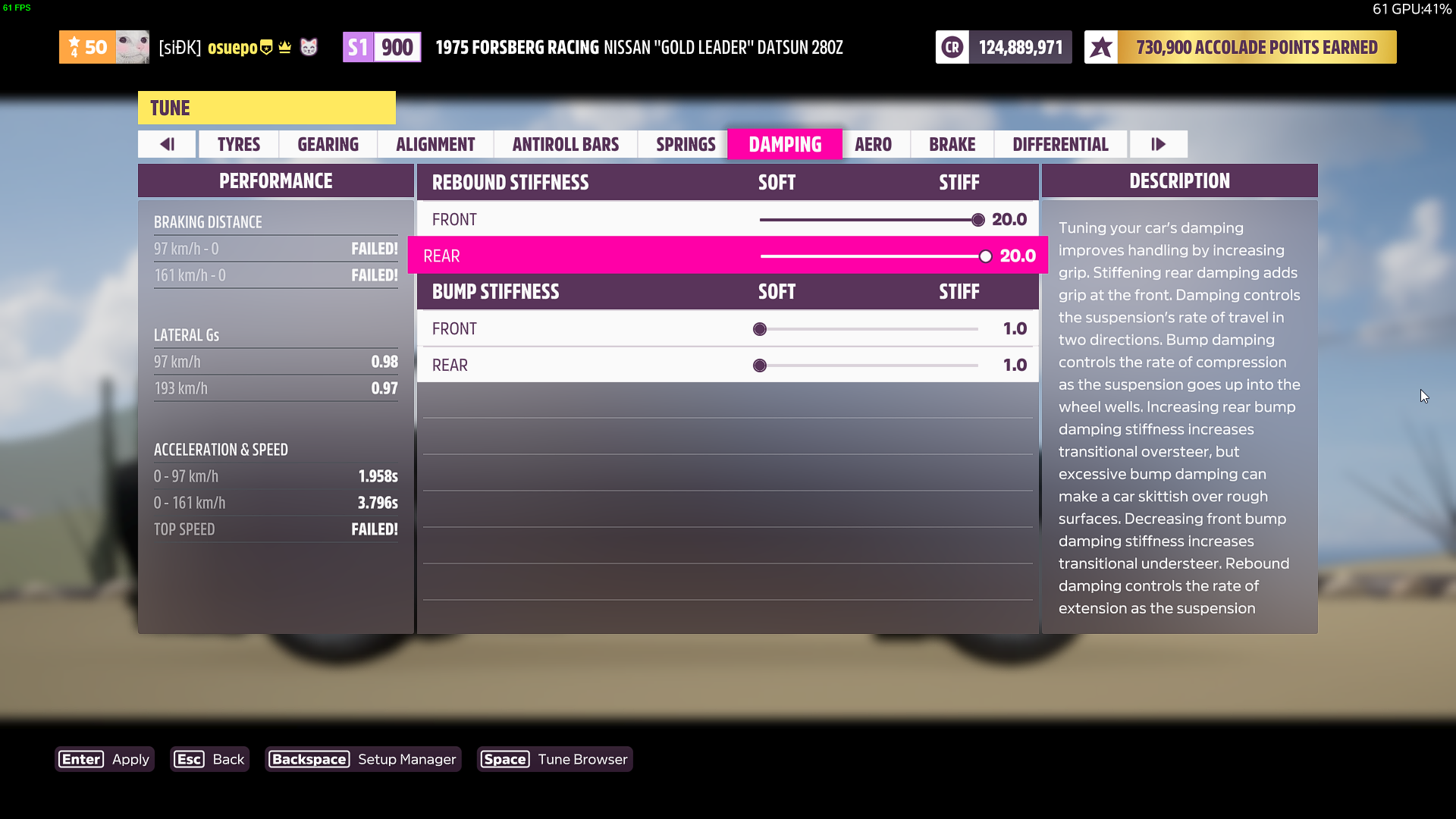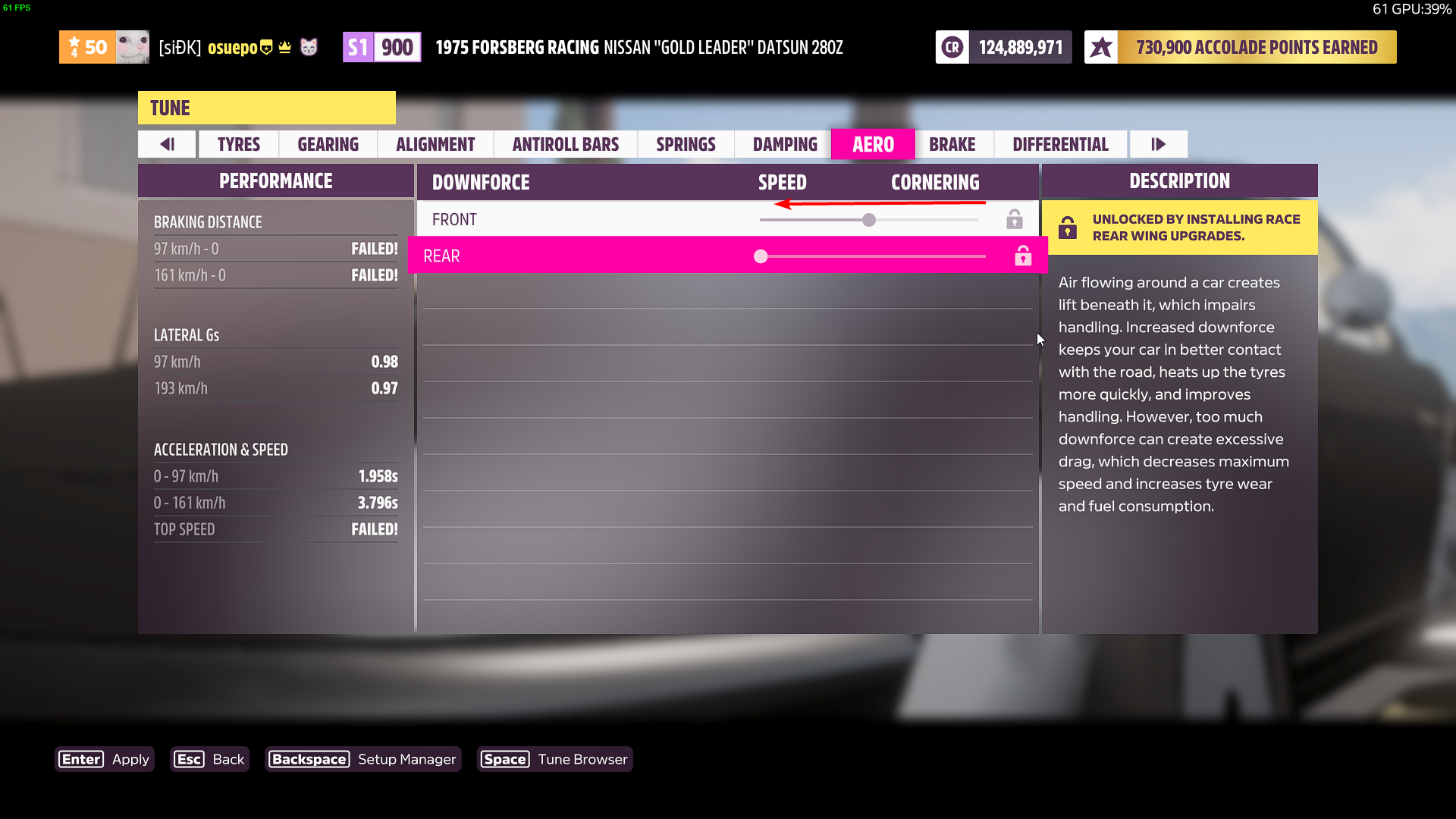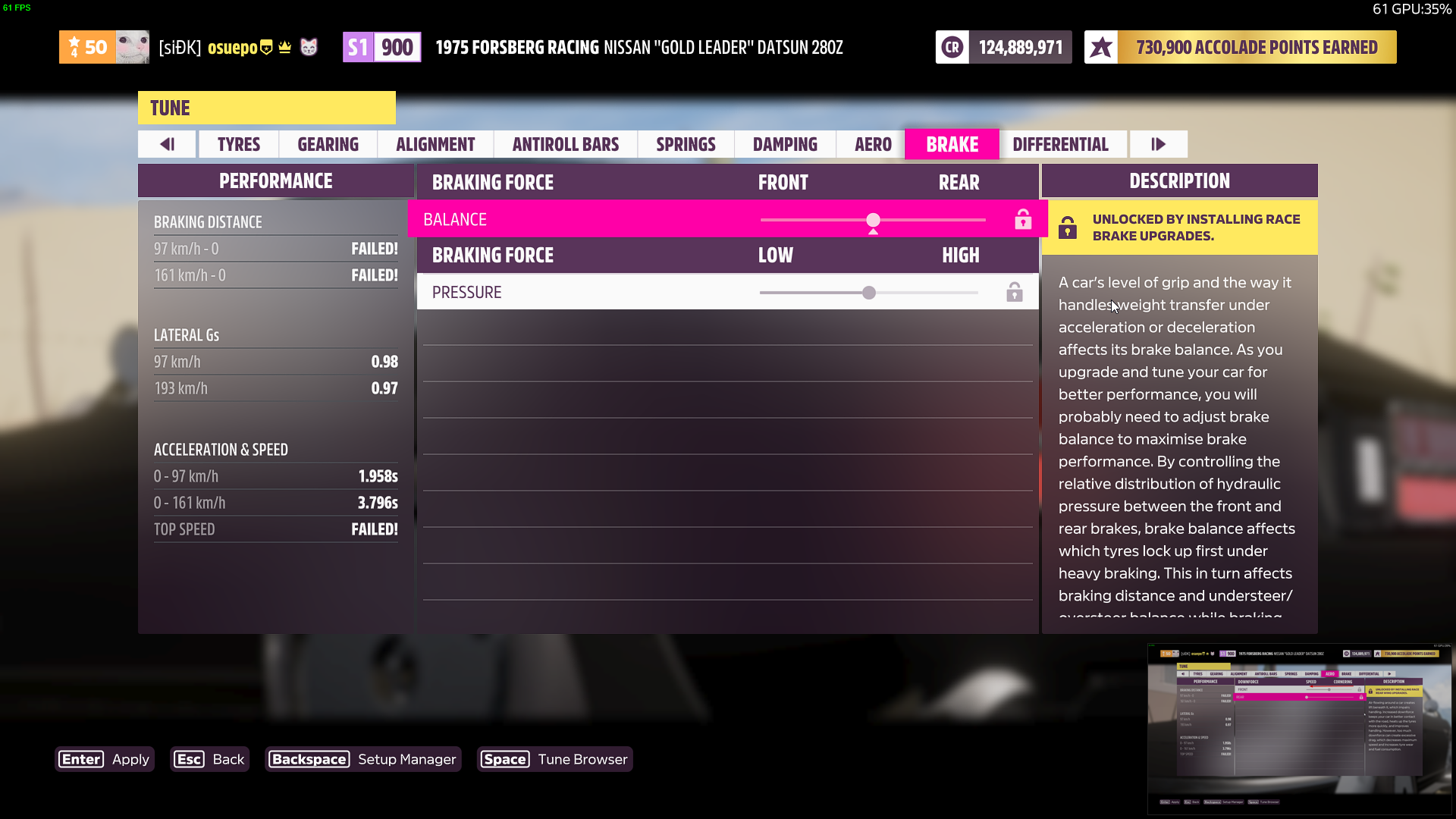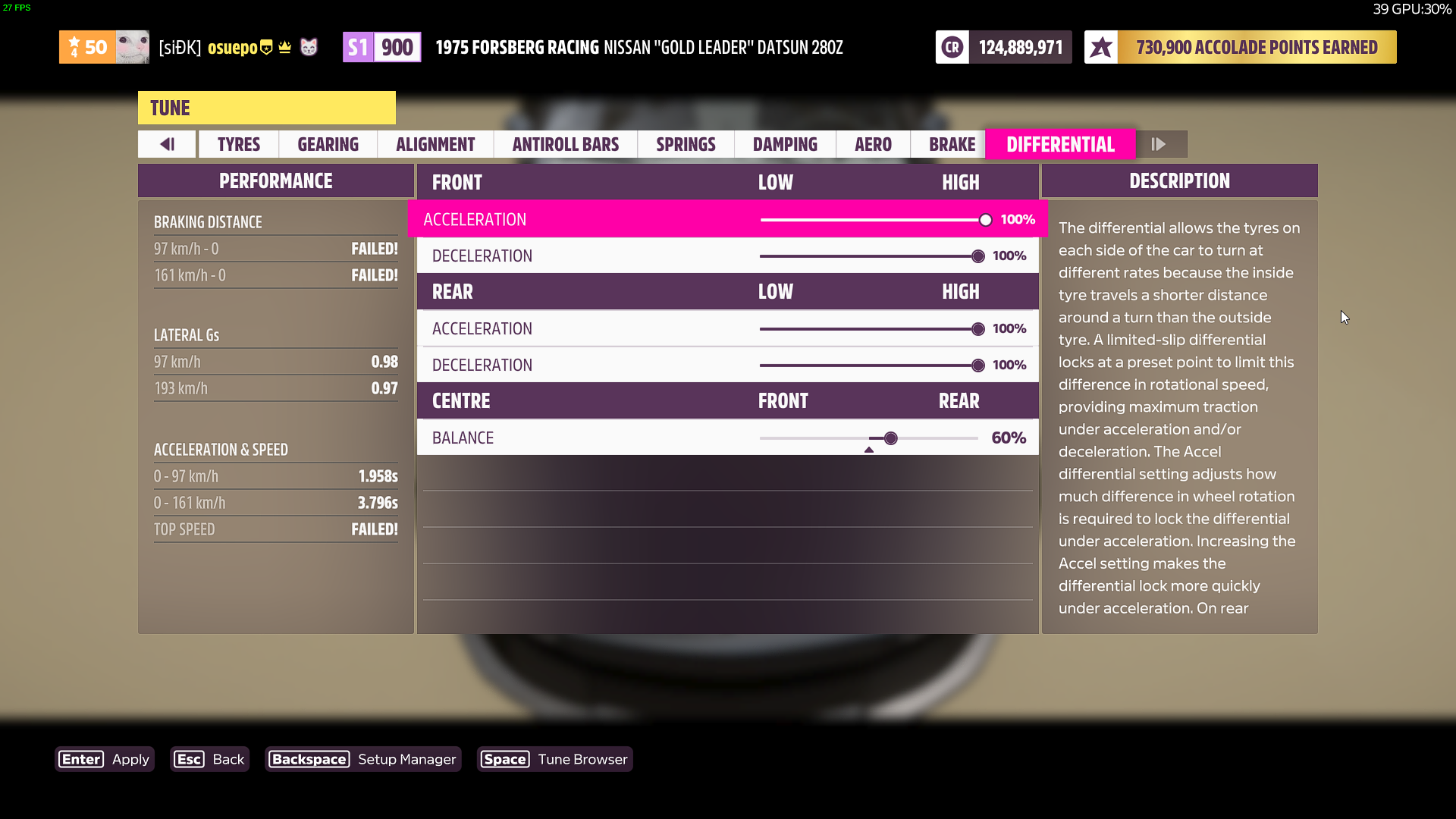 in all basicallity you want all the power and none of the weight. i dont really know what the best engine swaps are so fully upgrade ones that seem best and see for yourself, look for a best power to weight ratio.
you should start with swapping the drivetrain to AWD, then maxing out the best engine.
aero upgrades you want none and even less. if you have an option to remove the stock rear wing, do so.
if you can afford drag tires do get them, if not pick the lowest grip ones.
i dont really see any reason to get wider tires. as for the rims, lightest and biggest. front track width max, rear stock.
gearbox is personal preference, unless you're going with rwd in which case unlock all your gear ratios.
driveline the lightest and differential offroad
get yourself the biggest weight reduction you can afford, drift suspension, no roll cage and lightest brakes if you can afford them.
moved the sliders to the base tune positions i always start with.
you want your gears to keep your wheels spinning. when you shift up around the highest speed of one gear, it should still easily slide just with more power.
if you're spinning out try lowering pressure in the rear tires, lowering your rear toe or experimenting with other upgrades (tyre width)
i would say best grip is when your rear barely increases your angle
differential balance i dont know much about tbh
What Is It Exactly About
disabled assists and at the very least manual gearbox are required. the clutch helps too if you learn to play with it
you should have a gear that let you start drifting immediately and each higher one keep the spin up.
for example, my 5th gear i use for the most of the track has a top speed of ~200km/h but when sliding, i shift up at around 160/170 km/h. only the 6th gear does reach 200 when sliding but i have a big overlap between these gears so i can switch into 6th as early as 120km/h.
basically what you want to do is keep yourself sliding, figure out good lines that allow you to keep gaining points with the fewewst resets and least amount of switching sides.
drifts only count above 40km/h and there's some angle after which you get more points for the same drifts but you'll need to feel that one out.
you really want to go the widest you can without stopping your slide, there's more road on the outside rather than inside. it sometimes means running into barriers and using them to guide you wile conserving as much speed as possible but hey as long as it works.
shallow angles work too if you have the power but that's usually just for the longest turns and straights.
use your handbrake a lot for better control and to extend a drift.
it's okay to reset a slide.
it would also seem that shallow angles lose less speed when you're trying to slide longer
most problems can be solved by adding speed
that's all i can think of at the moment. will probably update as i go
Examples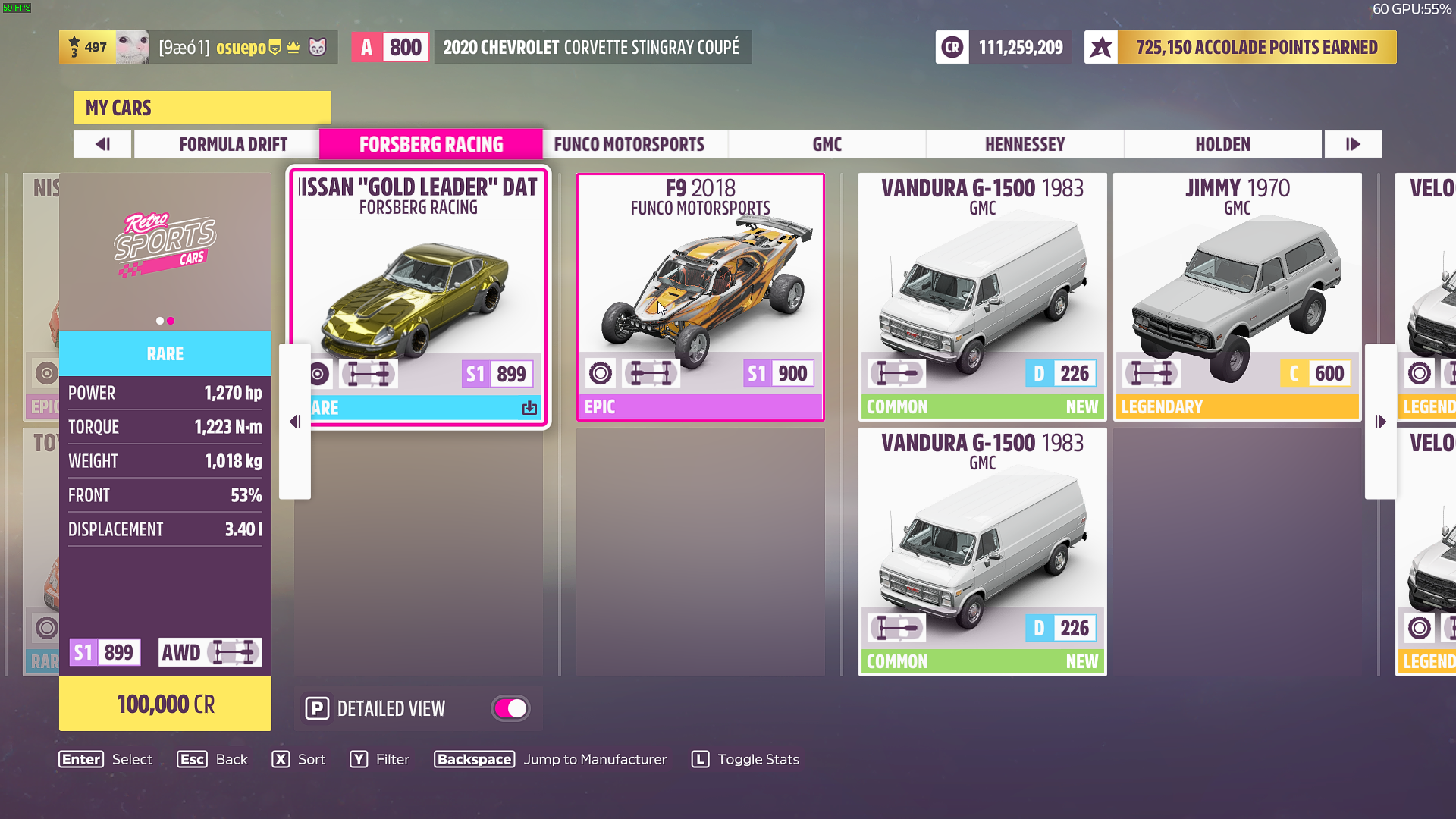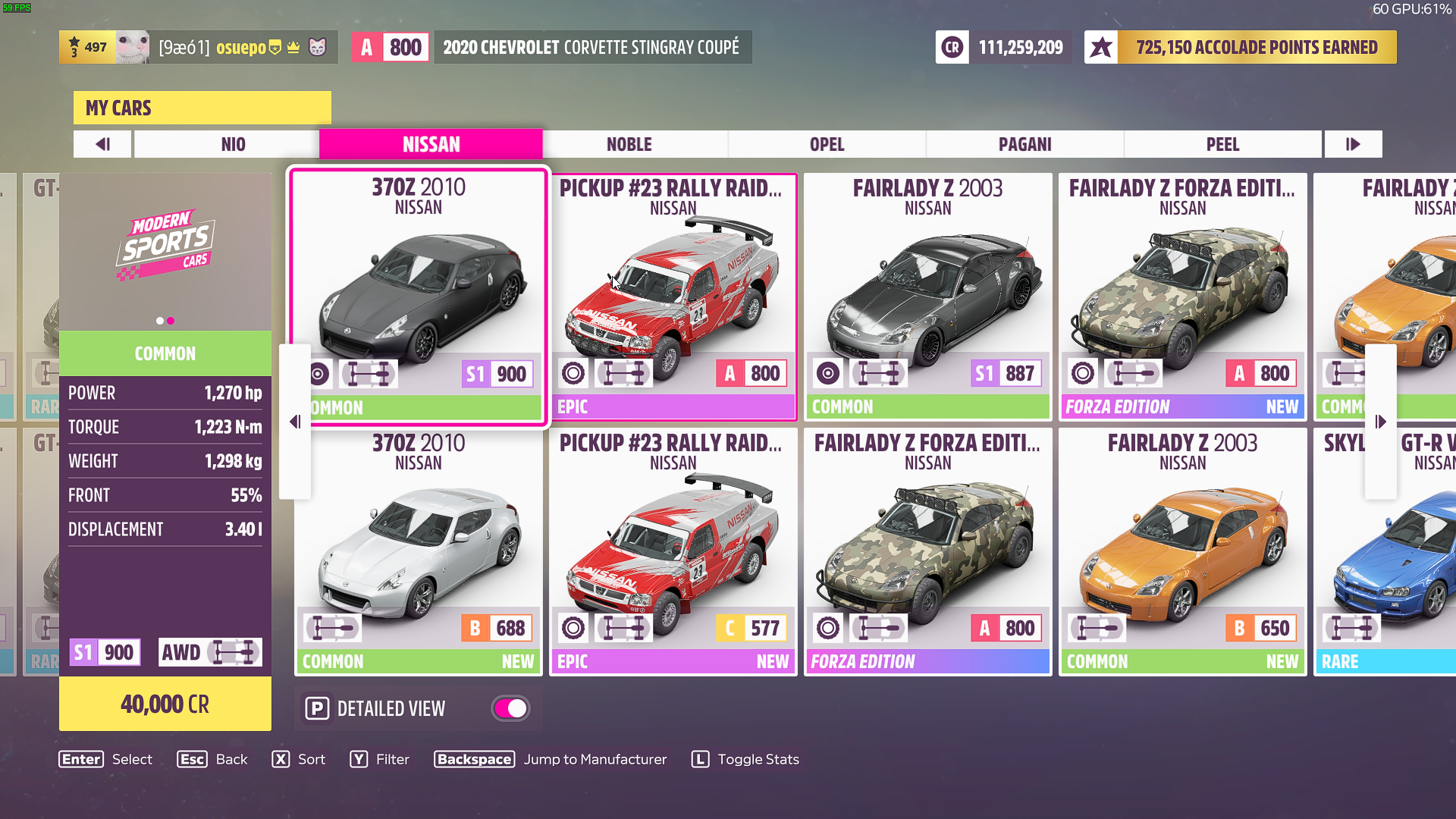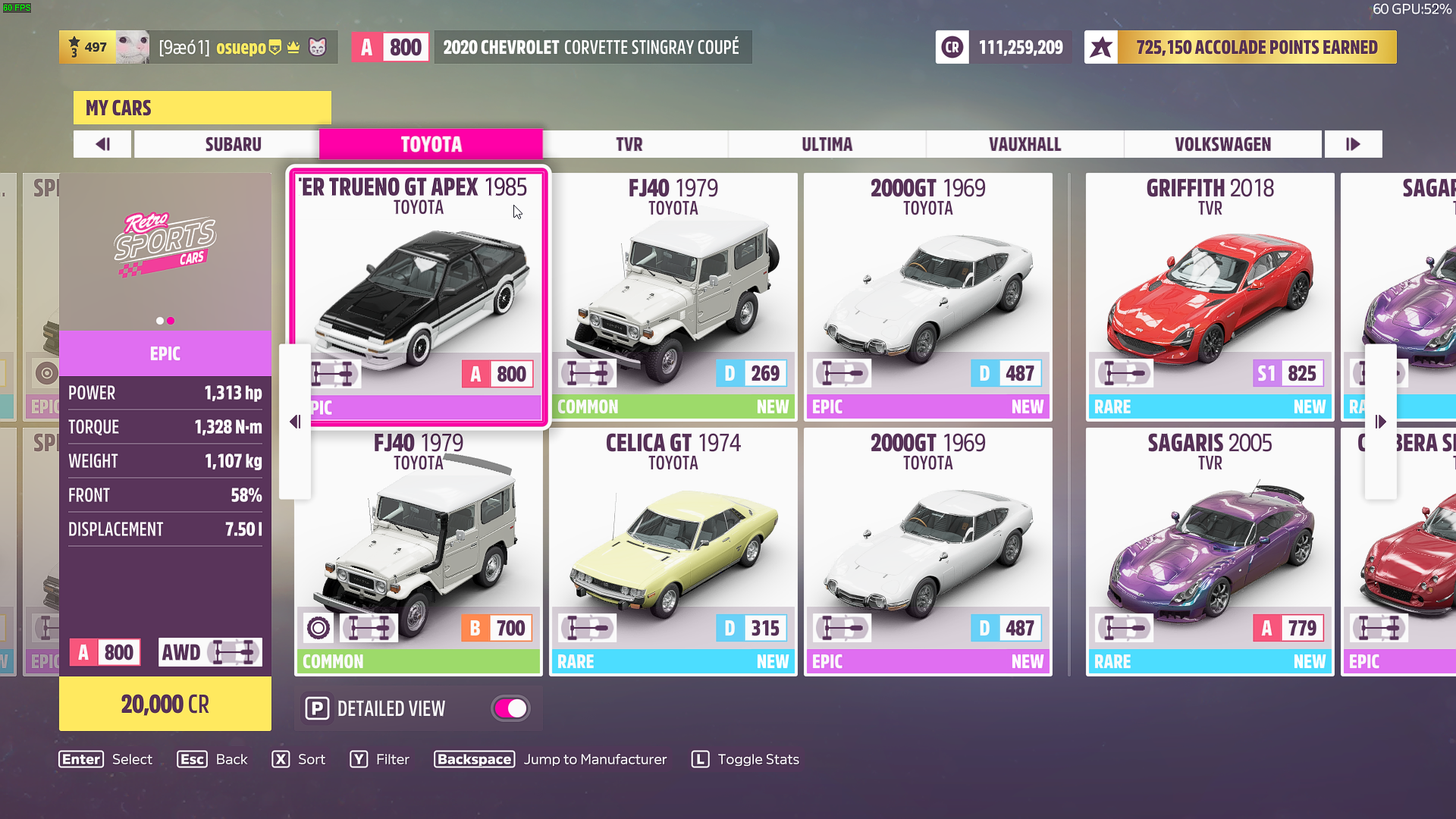 most of my improvement came from seeing others do good (shoutout to xhennyboy, he helped most) so here are some examples of how your average lap should look like
here are some of the cars that work best for me
Post
awd drivetrain with 100% rear balance is not rwd
Source: https://steamcommunity.com/sharedfiles/filedetails/?id=2824021499					
More Forza Horizon 5 guilds
---