Prologue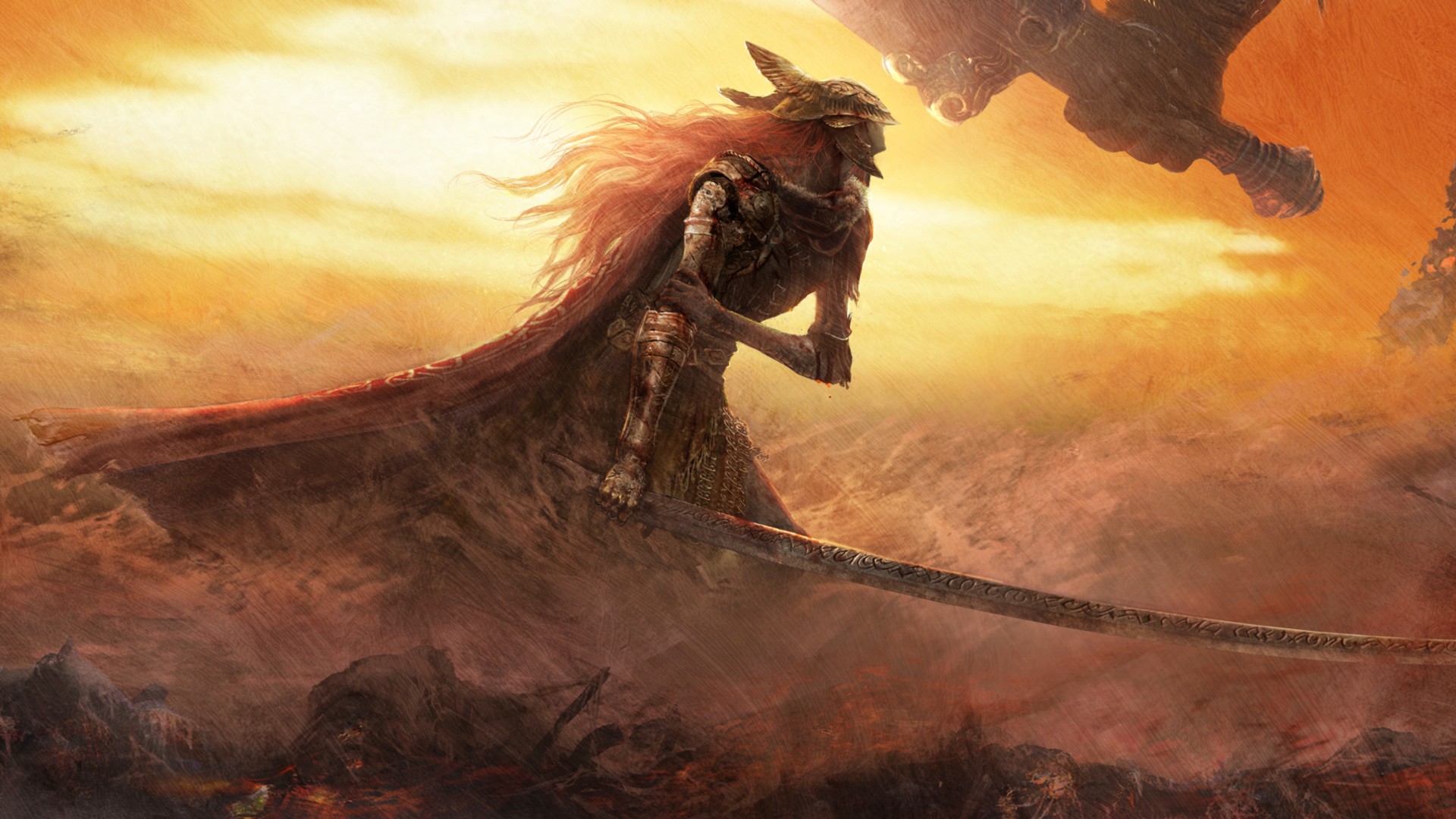 Stuck on Malenia for hours? days? weeks? months? And now the new patch 1.04 is messing you up by breaking her attack hitbox, allowing her to heal even if you dodged her attack. You endured the crappy netcode for months, and now this? Someone has to pay, blood for the blood god.
1.) Gun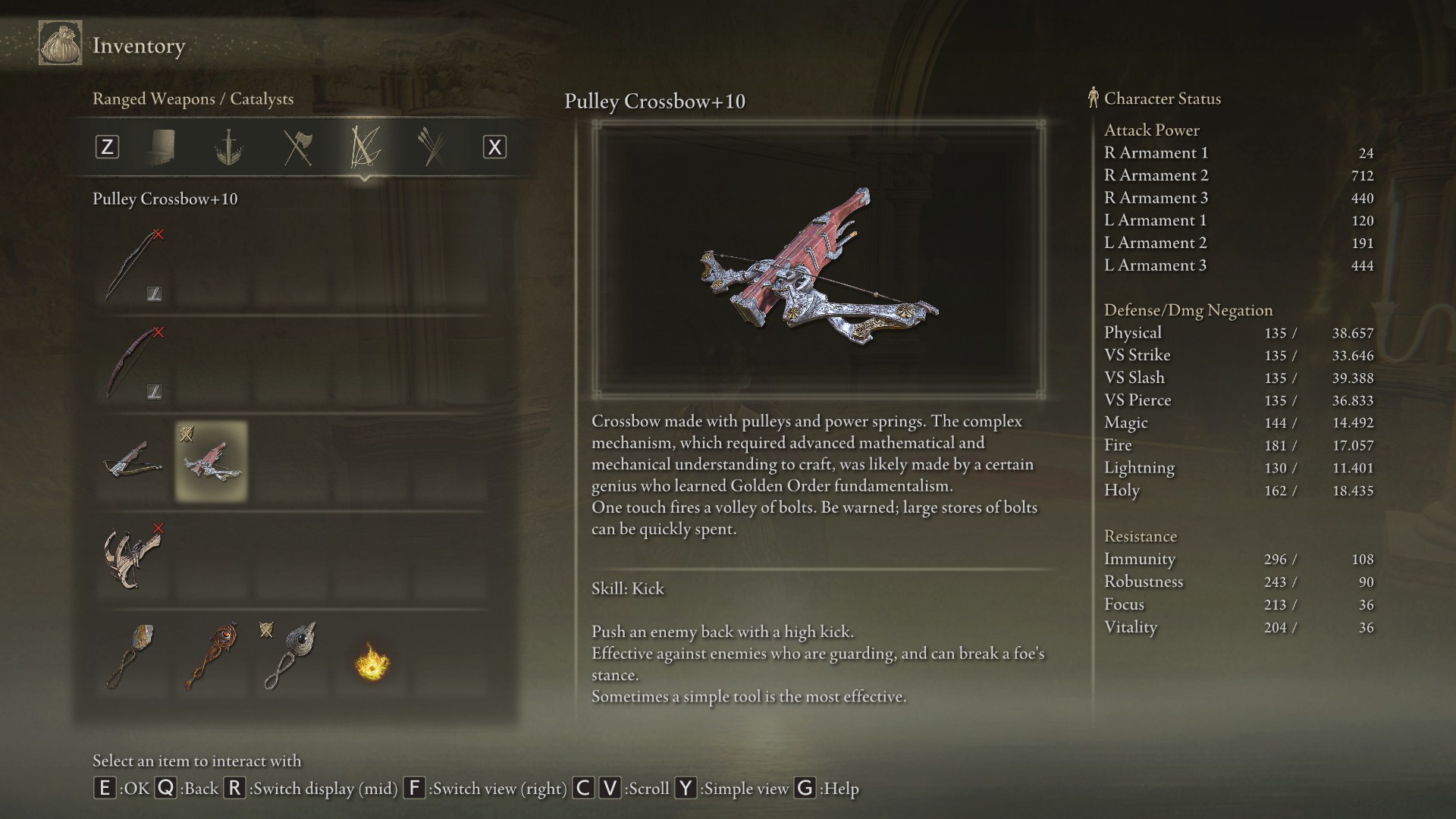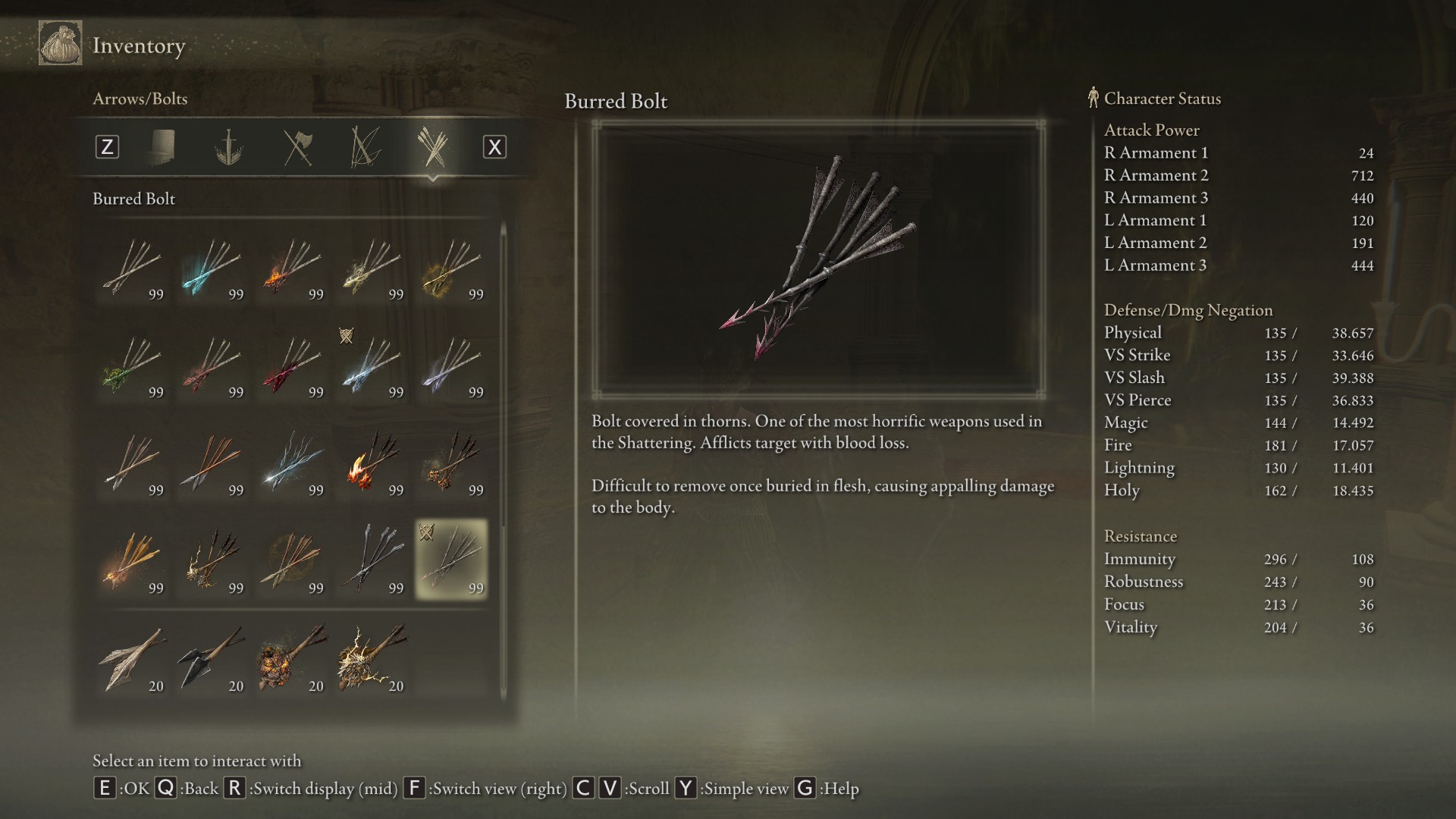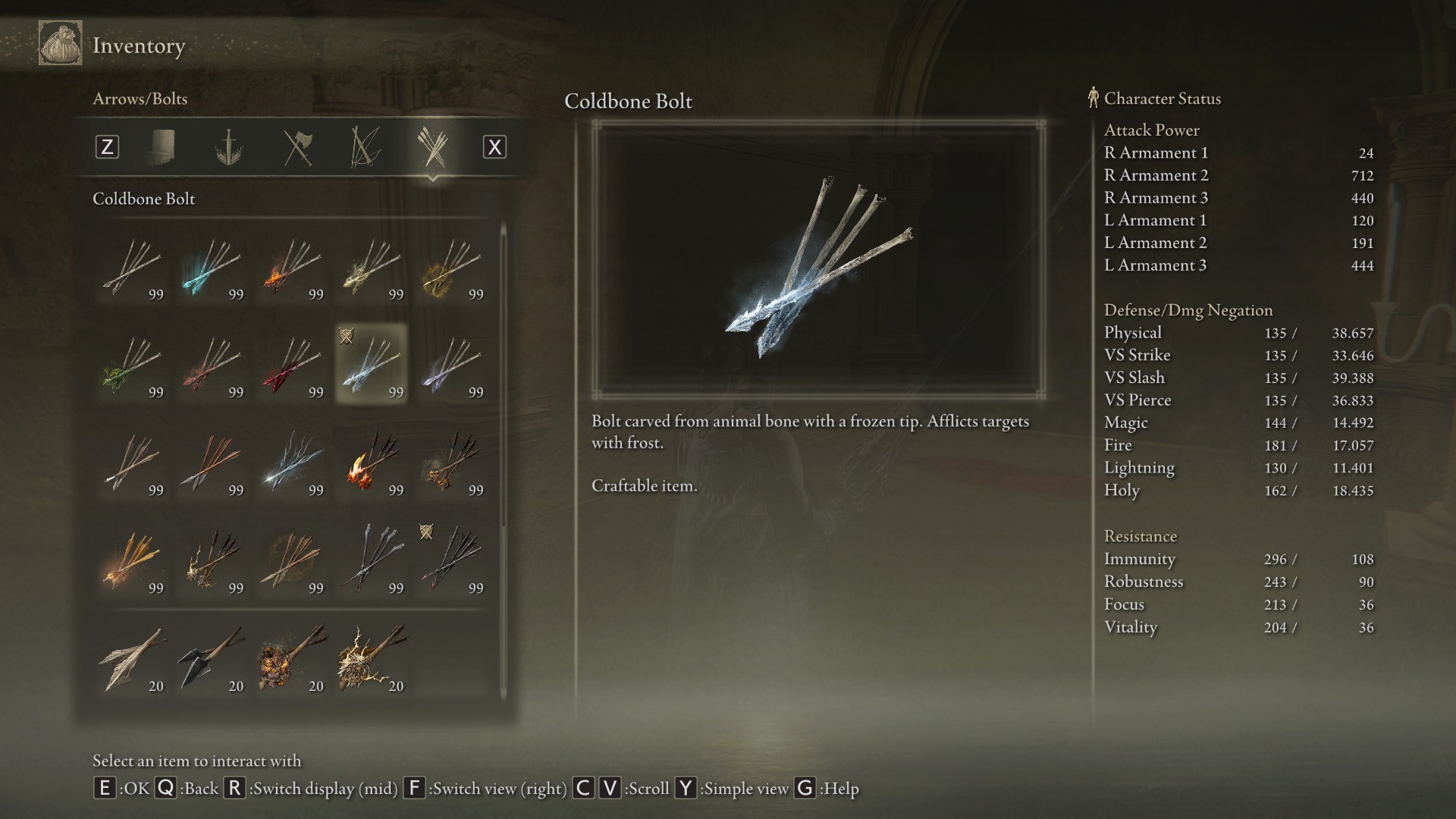 Useful things to have without breaking your build going into this fight
1.) Pulley Crossbow :
**(required 16 STR/DEX, very useful for applying status proc against bosses)
Doesn't even have to be upgraded, but it never hurts. Bring this bad boy with a full stack of :
> 1.) Burred bolts (you can get these from Imprisoned Merchant near Mohg's area "Dynasty Mausoleum Midpoint" grace in unlimited amount. Buy them, they are worth it. Look up Fextra wiki for more info.
> 2.) Coldbone bolts (these are not purchasable, but can be easily crafted from rimed crystal bud + thin beast bones).
Use the burred bolts to bleed her at a distance on first phase, then coldbone bolts for second phase. You can use these as a summon too during the second phase (when she does the scarlet aeonia attack), the frostbite proc will get her down to 70% HP everytime.
2.) Cardio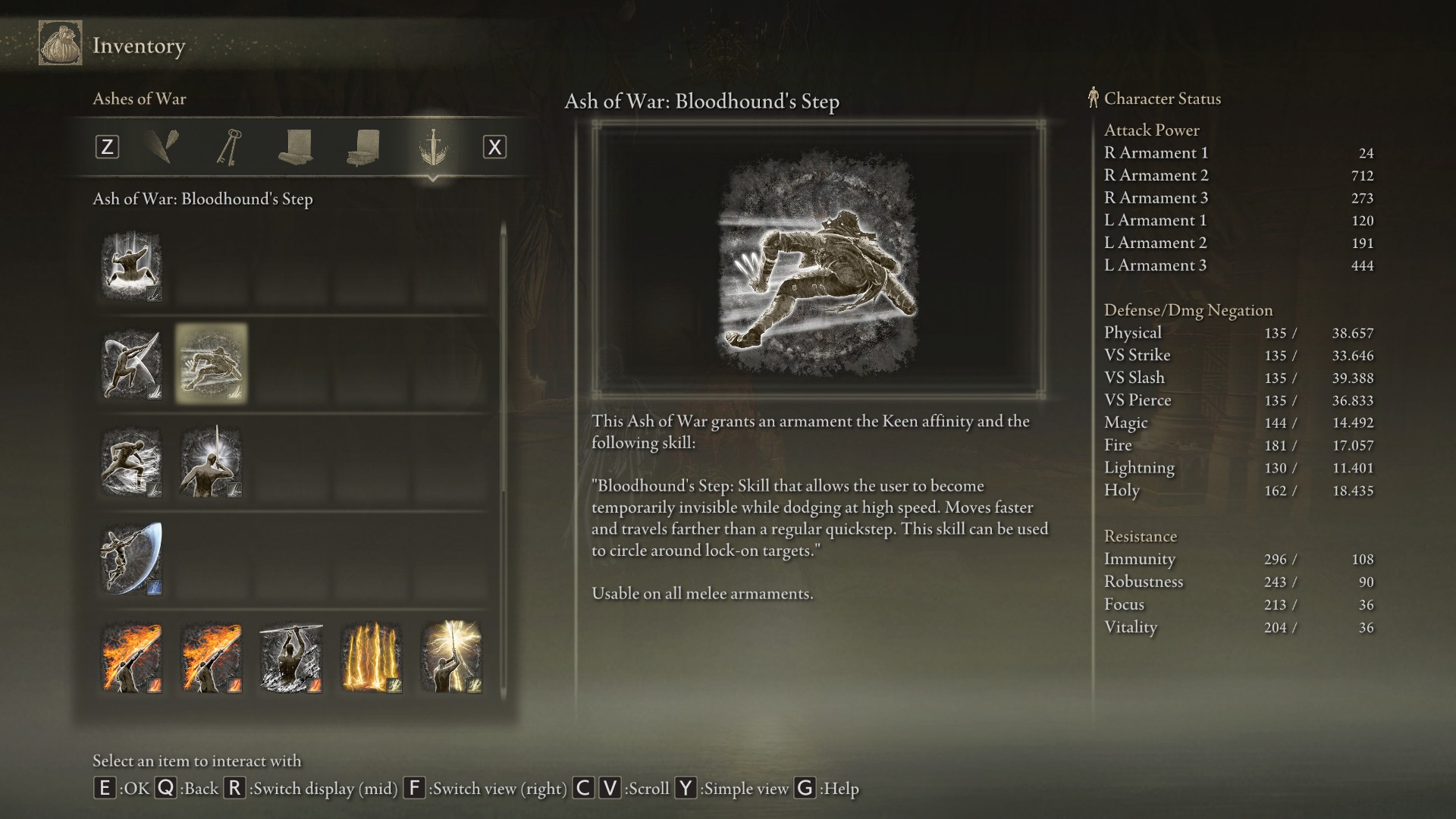 2.) Bloodhound's Step Ashes of War :
Unless you can play like "Let Me Solo Her", bring these. I'm tired of wasting resources and time trying to help when the whole thing can end with you dying to one of Malenia's ♥♥♥♥♥♥♥♥ move like waterfowl dance moveset.
3.) Magic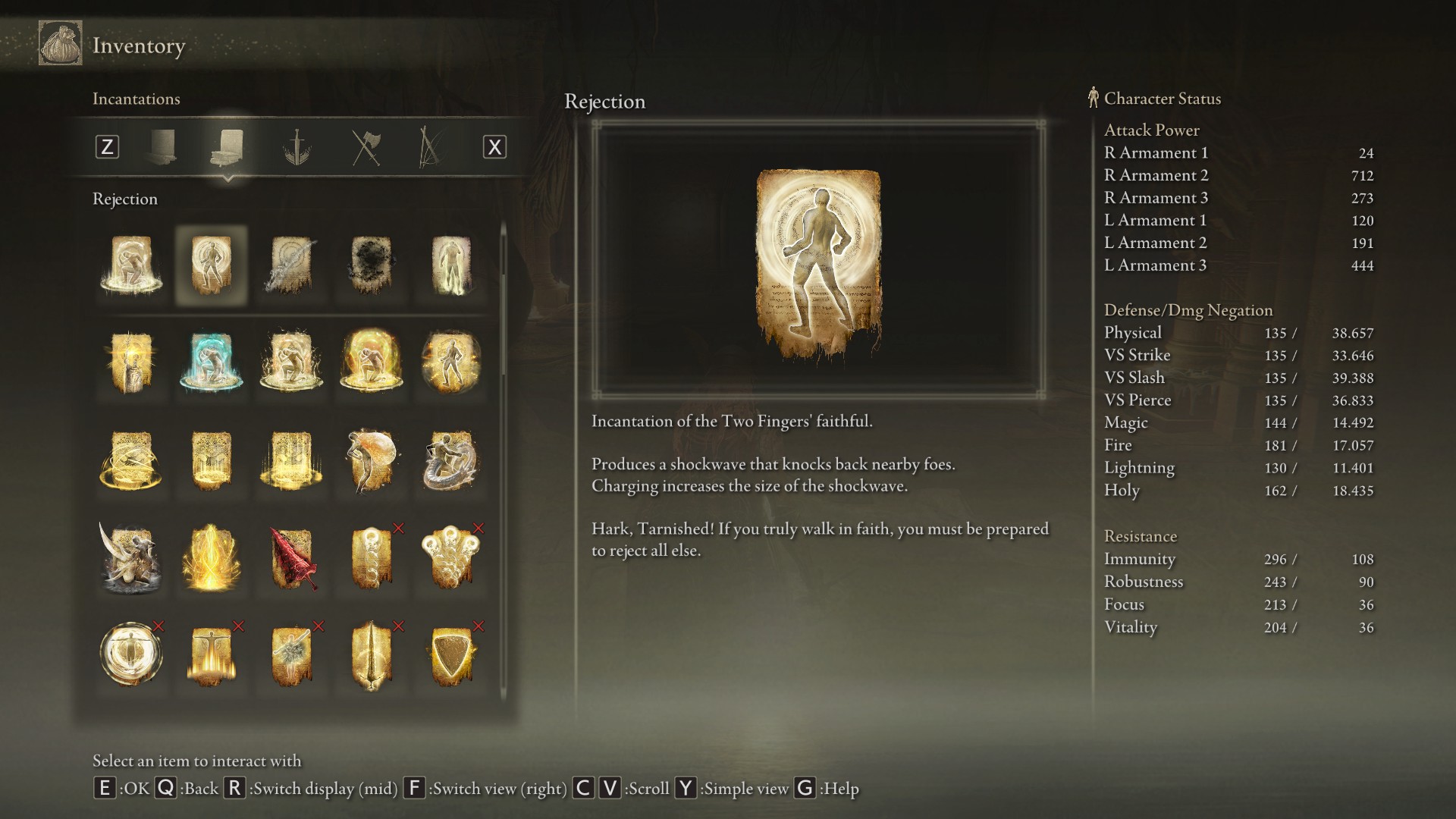 3.) Rejection Incantation :
**(required 12 faith and some balls to use these on her at close range)
This one is optional, but if you are doing this with a summon then it is very powerful. This spell will knock her to the ground, allowing you to safely set-up AoWs attack on her. Keep in mind she will NOT be knocked down during her attack moveset (possibly due to her hyperarmor or broken hitbox, who knows).
4.) Helicopter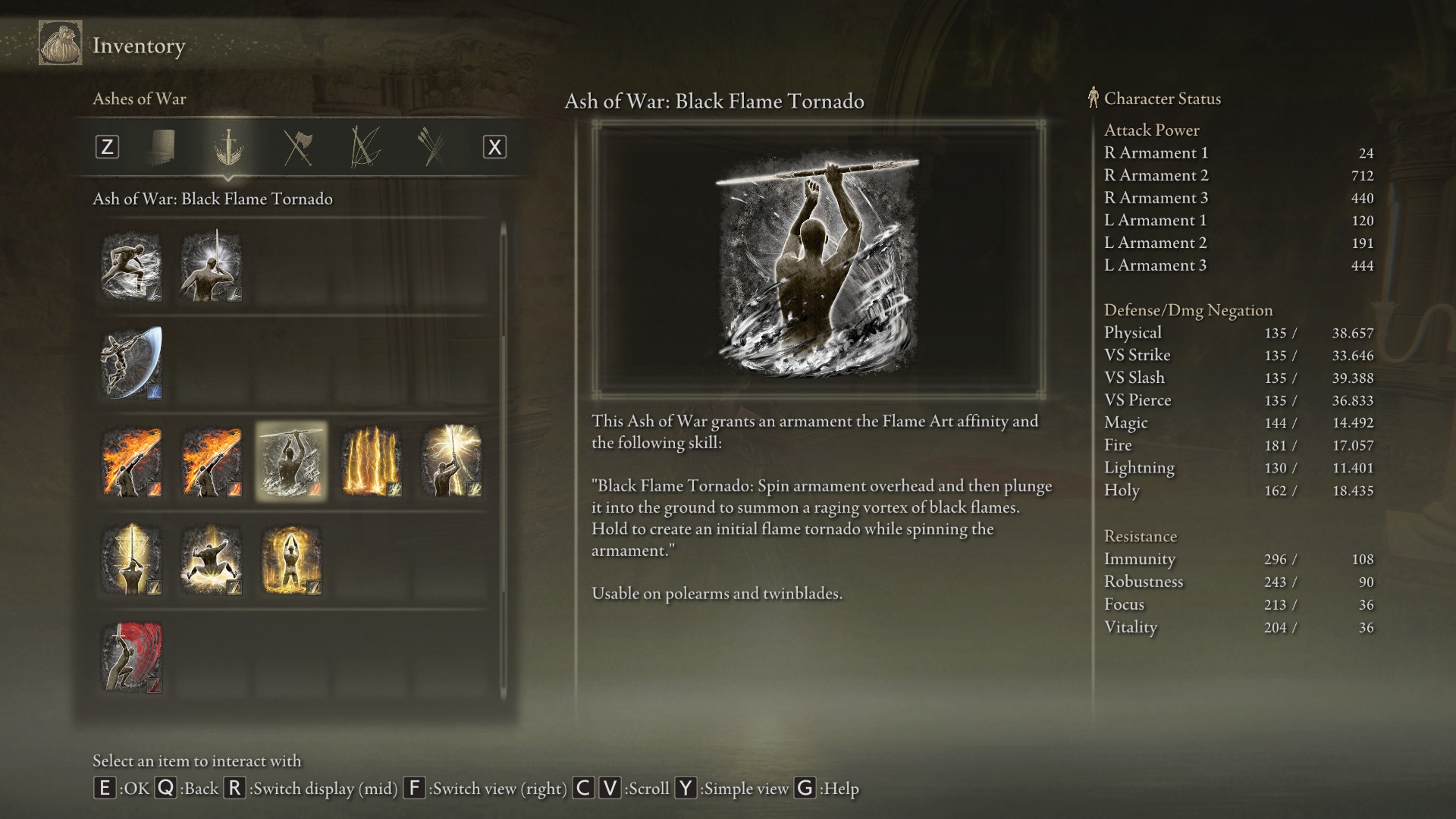 4.) Blackflame Tornado Ashes of War :
**(required killing Godskin Duo, or just ask someone to drop it to you)
My personal favorite, put these on a polearm (cross-naginata or guardian's swordspear, works wonder). This AoWs burns a fixed percentage of her HP and deal massive amount of damage. If she is currently in her walking animation, this AoW will stunlock her and knock her up into the air at the end of the combo. One big downside is you are left extremely vulnerable after using it since it drained all your stamina. You can use these after knocking her down with rejection incantation. 3-4 full combos with this will kill her in NG+. If you are doing this solo, your Mimic Tear should be equipped with this. Try it out, you might like it.
5.) Brain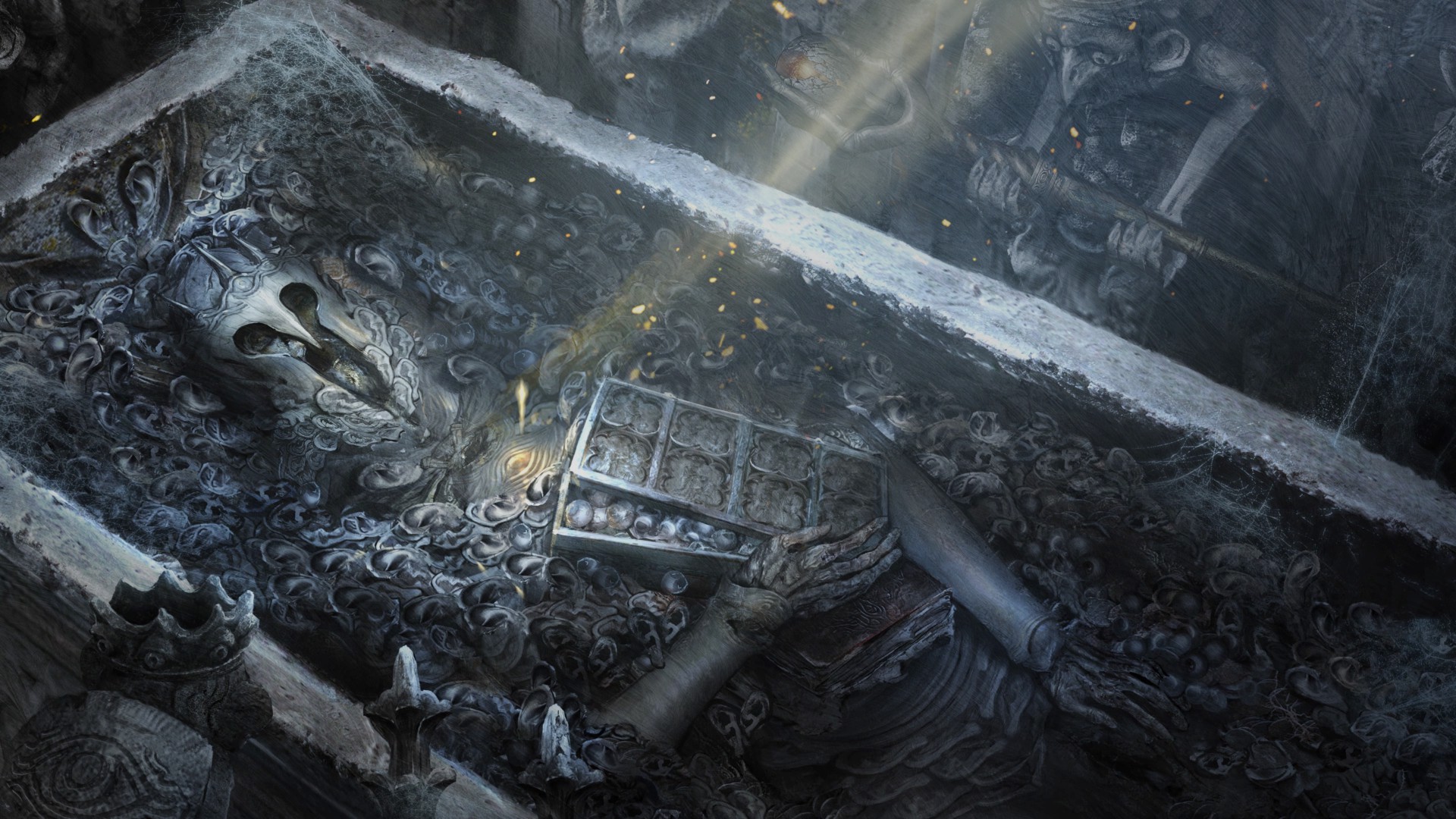 5.) Brain Cells :
Use proper spacing, keep your distance from her after she reaches 60% HP. Bait her to use the poke attack or ground slam by keeping your distance. If you do not feel comfortable dodging her attack, try to go in and attack at the same time as your summoned spirit or player(s). Then, keep your Bloodhound's Step ready to reposition should she decided to start the waterfowl dance attack. As a summoned player, patch 1.04 broke her attack hitbox, so she will heal even if you perfectly dodged her attack. Try to limit attacking her in melee range and resort to ranged option instead. Most of the time, you cannot outdo her lifeleech heal through your damage. Focus on cornering/stunlocking her if you want to melee DPS.
Phase 2 will be trickier. Try to apply frostbite on her using the crossbow, and keep your distance. 99 bolts of each type will get the job done. Pair this with bloodhound's step and she will never be able to touch you. Frost spells/ashes of war are also effective, especially if you can use it at range. Keep in mind you can no longer knock her down with Rejection Incantation in this phase, so use that crossbow and stay on the move.
6.) Not So Stat-friendly Recommendation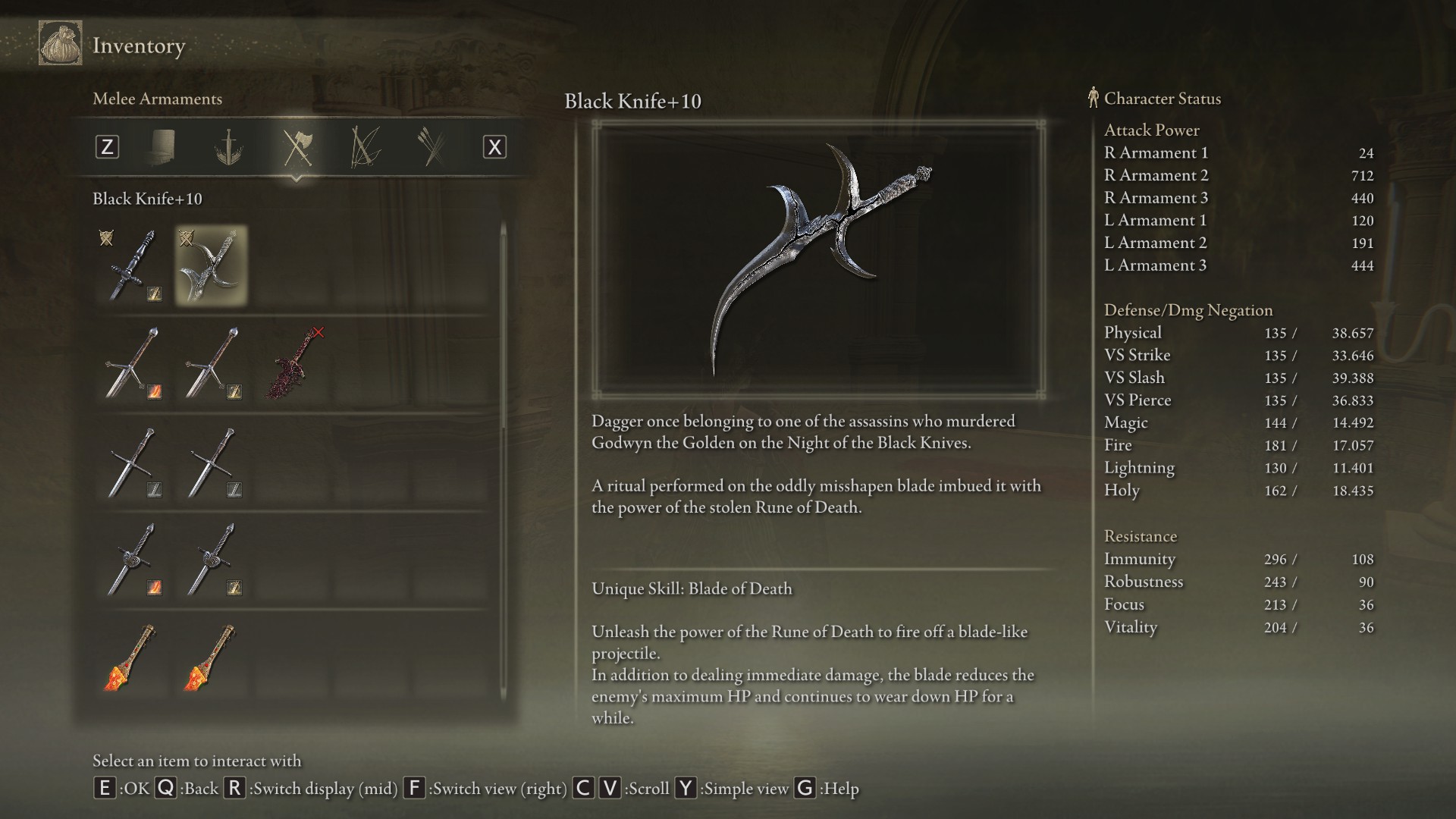 These are some weapons that I'd recommend you use if you have the attributes for. May add some more later after testing.
Black Knife
Only use the weapon art on this one to reduce the max HP, work on any enemies in the game afaik.
Final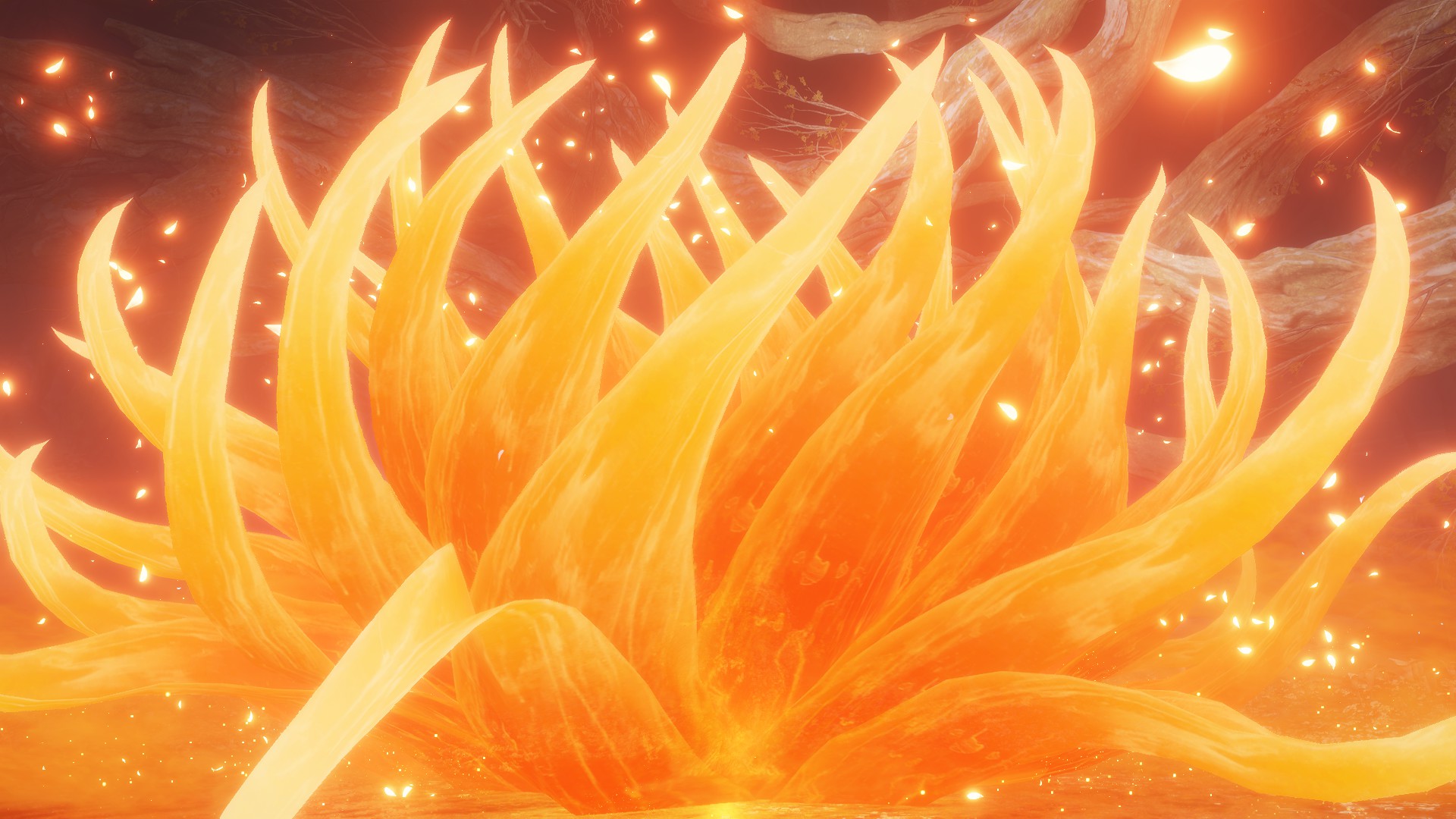 If you are like me and got tired of all these late-game boss design philosophy (♥♥♥♥♥♥♥♥♥), develop a proper mindset to end this suffering. You are fighting to win, at all cost. Honour is only deserved by those who fight fair with you. These bosses aren't, so use everything you have. Even Japanese warrior with their honor code uses gun in battle to achieve victory. At the end of the day, only those who survive gets to tell the tale of conquest. Be that person, not another blood pool left in Malenia's battleground.
Sorry for the wall of text, but I have had so much hosts died on me. I hope this guide will help you all deal with this artificial difficulty nonsense. The devs are too busy flagging people for getting their hands on cut-contents to be fixing these game breaking glitches.
Source: https://steamcommunity.com/sharedfiles/filedetails/?id=2798477468					
More ELDEN RING guilds
---