Pre-Fight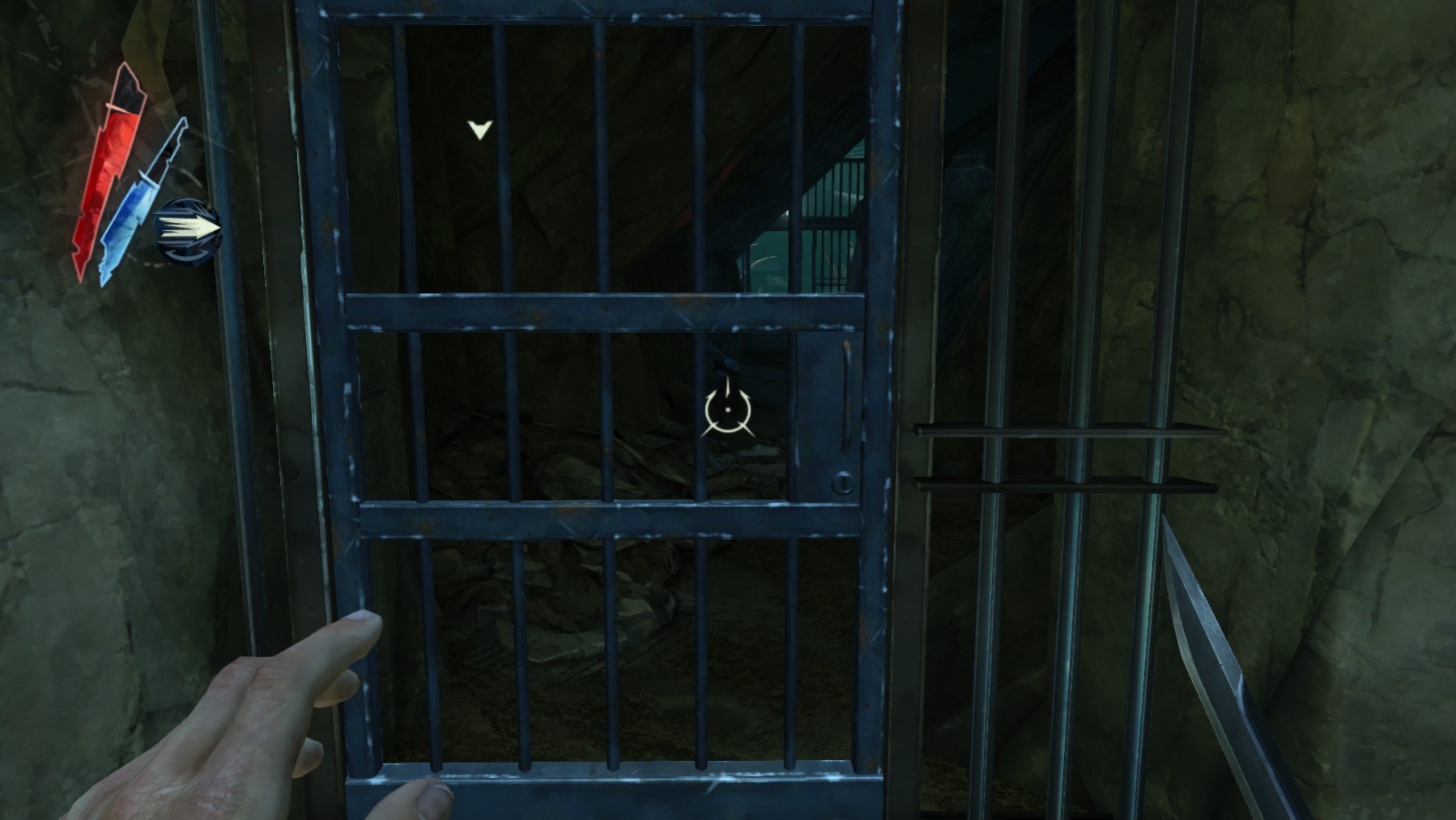 So you before you even see Granny Rags i suggest you save, just here:
The Fight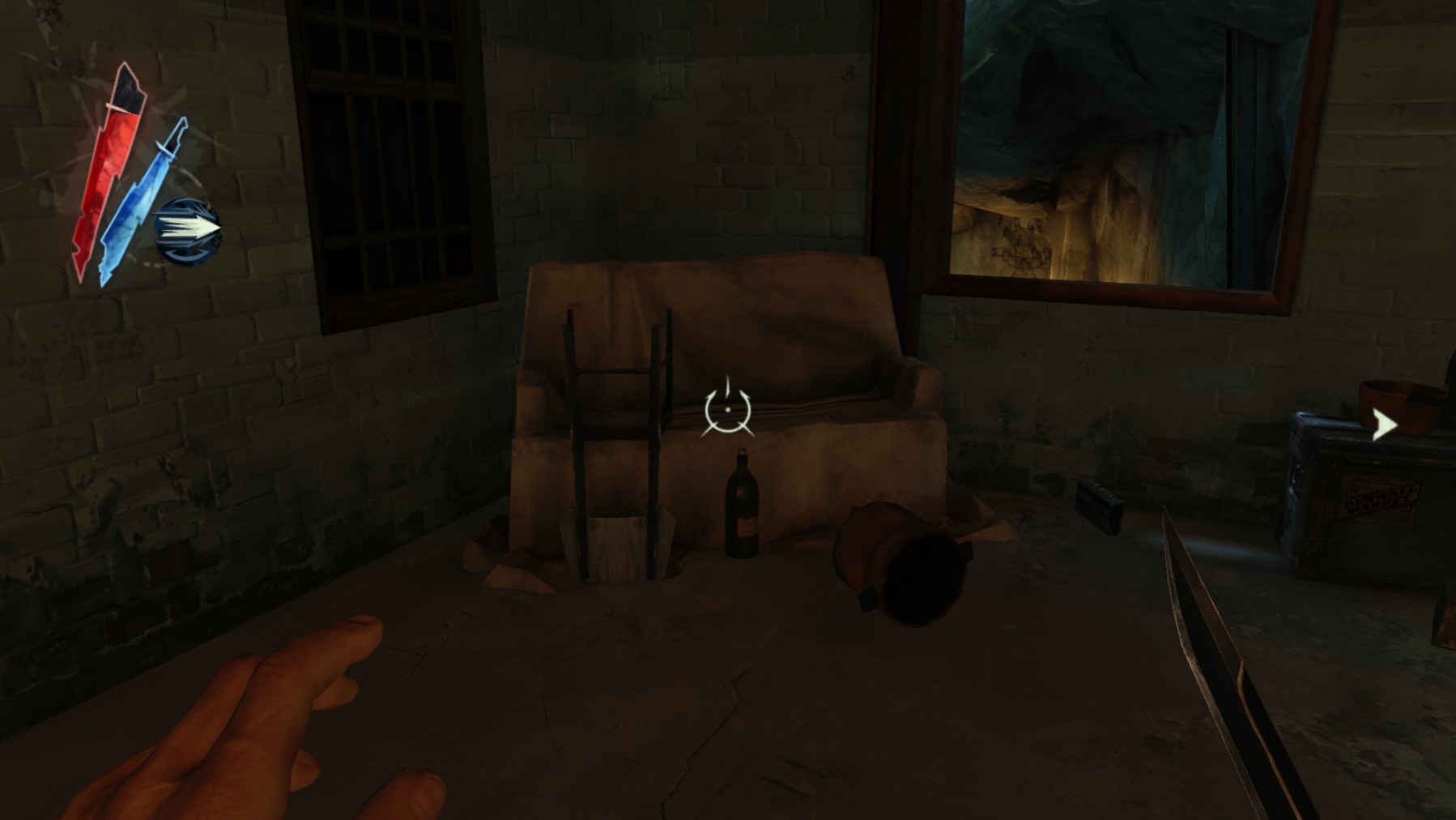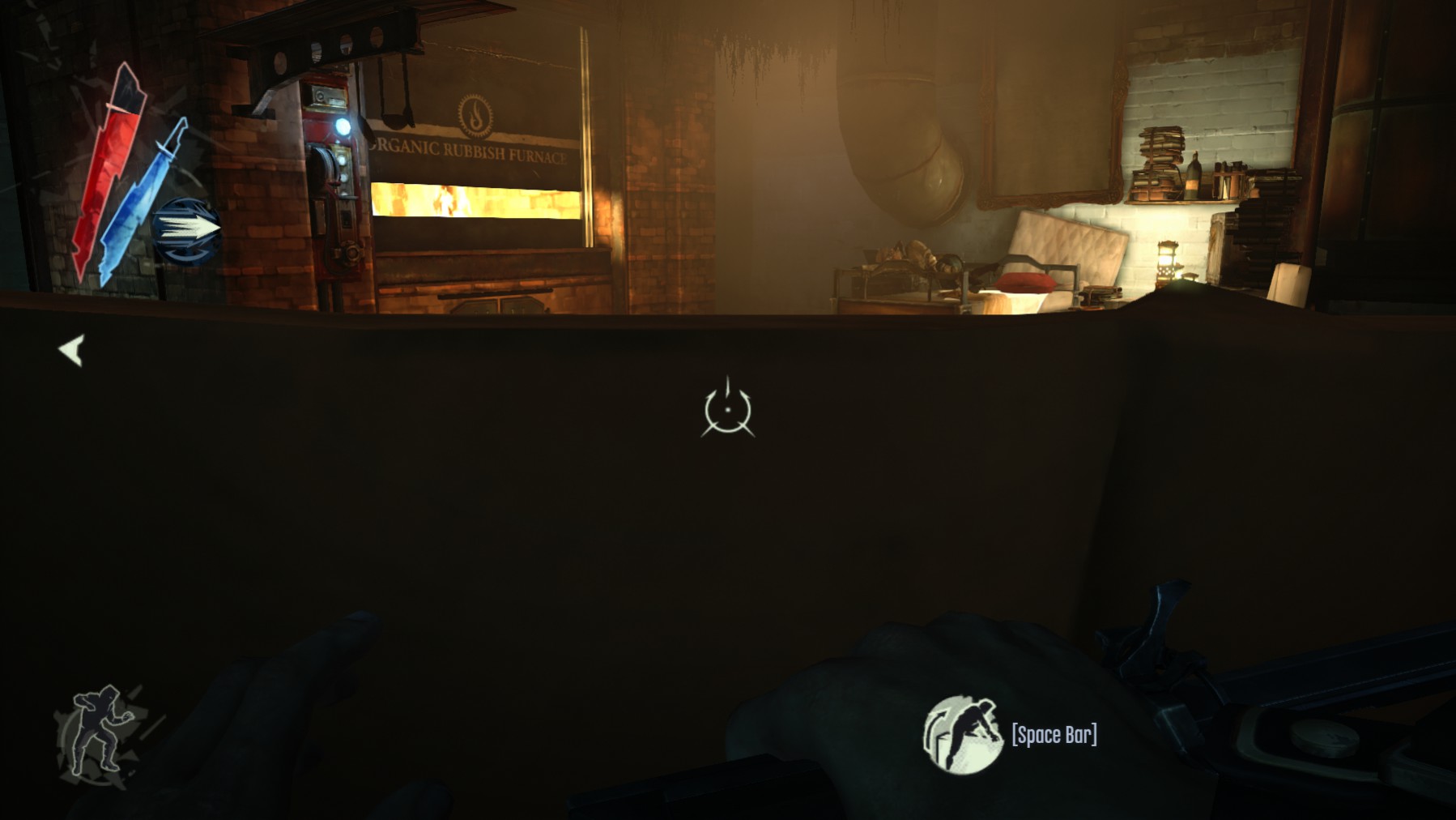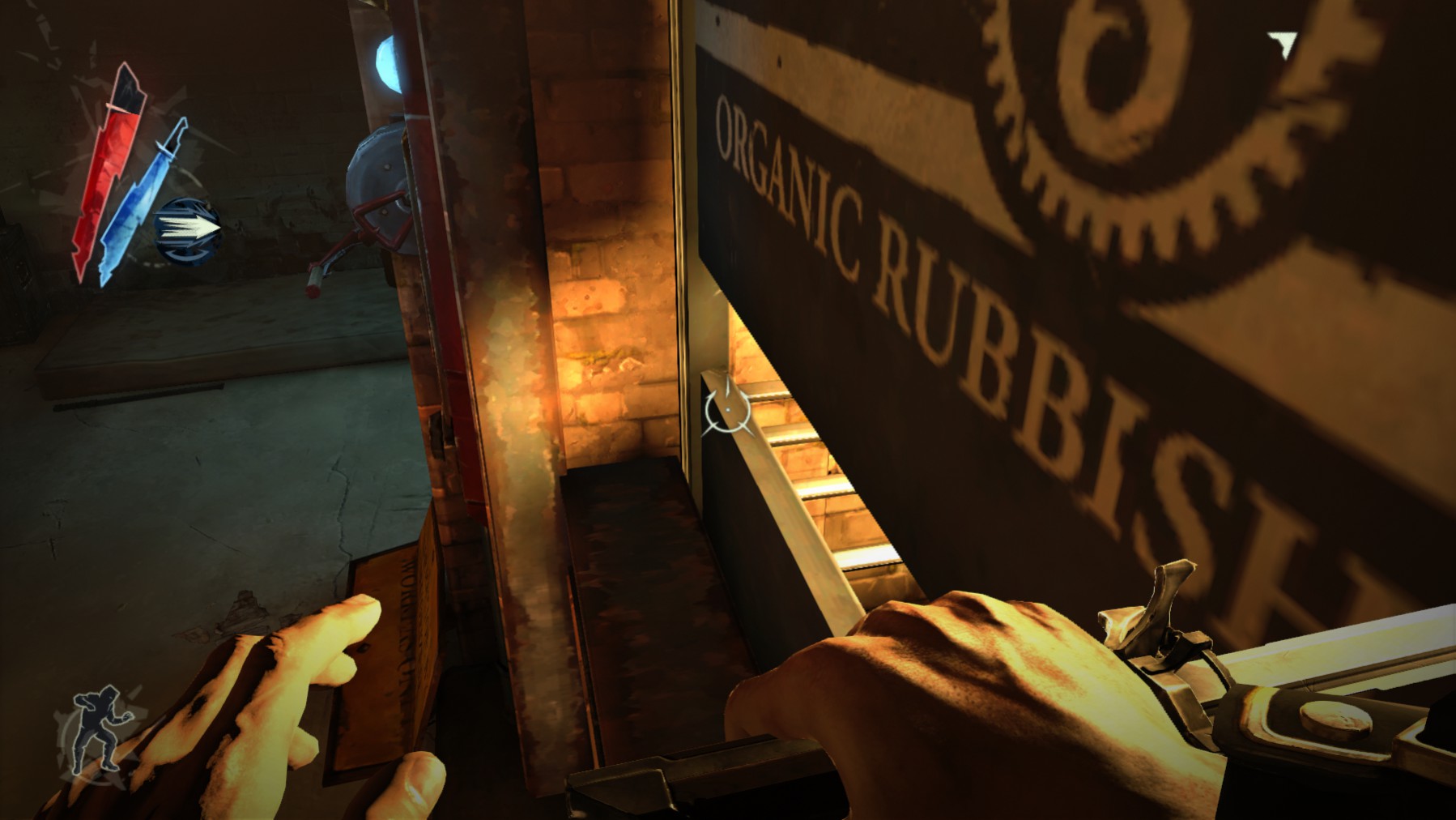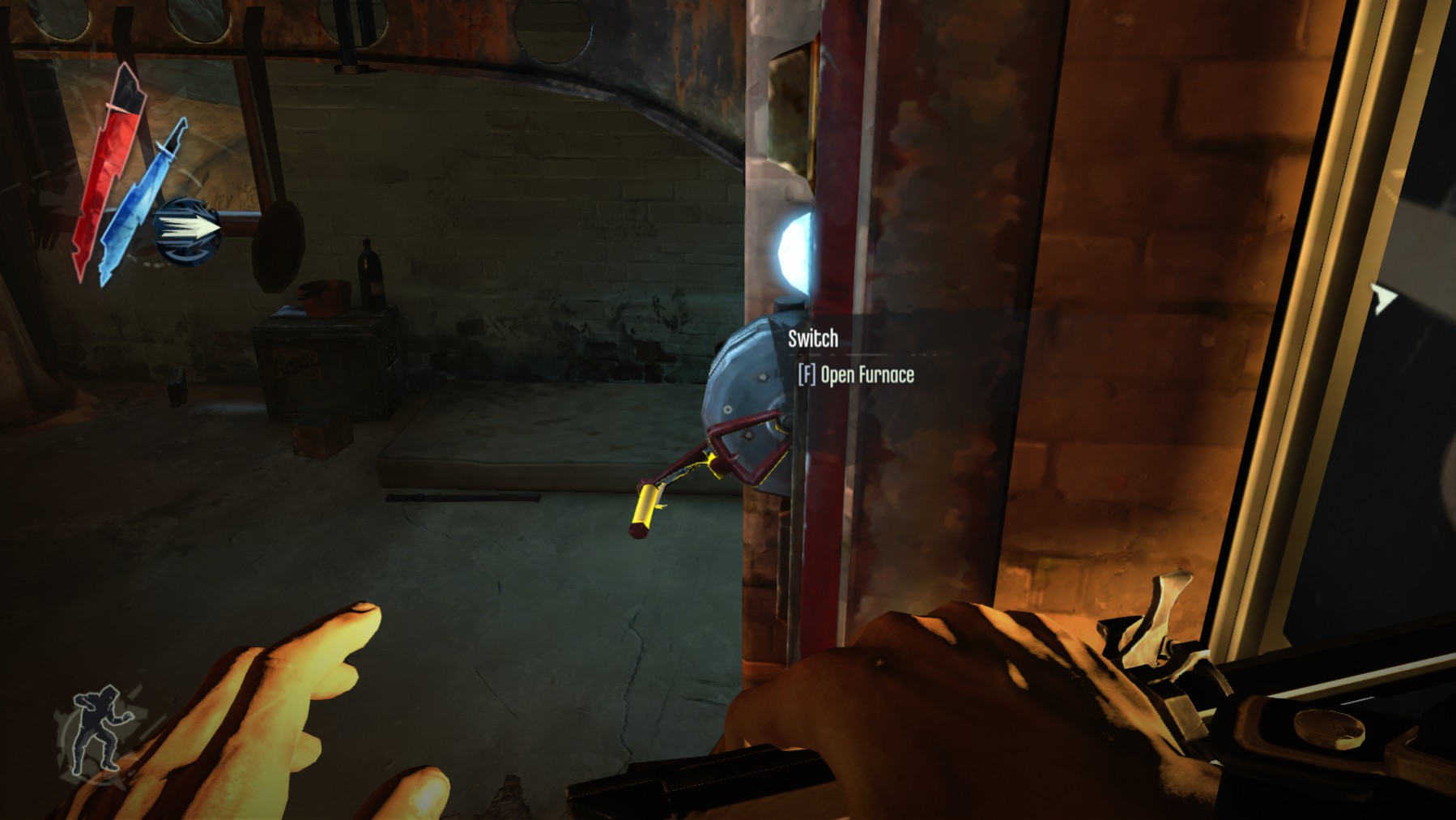 Now, as you enter her Lair, she'll be roaming until you approach, where she'll snap into dialogue and will be facing Slackjaw, from here you will sneak and grab her key, then quickly blink up the left side and through the window into her room. Now from here you cannot directly fight her, even if you 'knock her out' prior to the burning of her Cameo.
After triggering the fight sequence and entering her room i found the most effective strategy after picking her Cameo up is to hide behind this chair in the corner of the room, it is to the direct right after you enter through the window, i have provided a screenshot
This is the view from behind the chair, this spot is terrific because it hides you from the rats that she spawns and also hides you from view which will keep the detection meter intact (as in it won't surpass three, destroying progress in the non-alert achievements) after you grab the Cameo, Granny Rags teleports to the room in roughly 5-10 seconds this gives you enough time to blink behind the chair. From here wait a small portion of time, after she leaves you can continue to burn it without having to worry about her detecting you fully, as from my experience she never returns.
But an issue is that the rats are there when you stand up to burn the Cameo, initially it's fine; because the text to let you chose if you want to burn it or just do nothing will slow down time significantly and the rats won't reach you until you begin to burn it.
Now i found that there was a small lip on the oven that you can stand on, which lets your reach the leaver and not be attacked by the rats
After this is done, Granny Rags has now become mortal, and you can just wait until she teleports closer to her room and then proceed to knock her out, be sure to pick up her body and place her someone safe until the rats clear out.
Additional Information
As you are aware Slackjaw is chillin' in the shackles. I didn't mention his release because i wouln't advise it untill you knock out Granny Rags, because he will fight when he is released and die, and whether that counts against the achievement or not is unknown to me, but also if he lives he gives you several hundred dollars in return.
By the way this is my first guide i have ever done, so i appologise for anything i may have done incorrectly.
Source: https://steamcommunity.com/sharedfiles/filedetails/?id=815473099					
More Dishonored guilds
---