Speed Baking III Achievement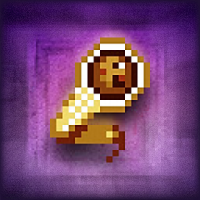 Speed baking III is a Shadow Achievement that requires getting 1 million cookies in 15 minutes.
A Strategy To Get It.
The simplest strategy and the one I recommend:
You get the achievement with Clicking Frenzy as the first Golden Cookie - or the second one, if you are lucky enough to have it appear before the deadline passes. This will give you enough cookies if you click fast enough.
Playing during the Christmas Season can help greatly with getting this achievement. Buying the various Santa upgrades can increase the CpS immensely if the correct upgrades are unlocked, and Reindeer can be very useful especially in a Frenzy.
Find more information by Clicking HERE[cookieclicker.fandom.com]
This dude has a more detailed guide for obtaining the Achivement:
Click HERE to visit a more detailed guide.
Other people in Steam also have good guides about this and other achievements.
Game Save
Or import this GAME SAVE:
Mi4wNDh8fDE2NTcxMDY3OTExMzY7MTY1NzEwNjc5MTE2NTsxNjU3MTE2MTczOTQ5O0hvbmVzdGEgUG9ydGFsO2Z1aG1zfDExMTExMTAxMTAwMTAxMTEwMTAxMDExMDAwMXw0Mzc4Mjc1My4wOTQwNjQ2MTsxMDA5Mjg2NzcxLjA5MzU1Nzg7MjQwNTIyOzc7MjU0MzY3NDI5LjAwNjc3ODEyOzEyOzA7MDswOzA7MDswOzA7MDswOzc7MDswOzA7MDswOzA7OzA7MDswOzA7MDswOzA7LTE7LTE7LTE7LTE7LTE7MDswOzA7MDswOzA7MDswOzA7MTY1NzExNjE0OTExOTswOzA7OzEwMDswOzA7Mzc0MzQ2LjU2MDAwMDAwMDA2OzA7fDcwLDcwLDM0OTgwNTIyLDAsLDAsNzA7NjAsNjAsNDkzNjI3ODMsMCwsMCw2MDs1MCw1MCw0MjA2NjQwOCwwLCwwLDUwOzQwLDQwLDkxNzA1NDk5LDAsLDAsNDA7MzAsMzAsMTcyODU0Nzg1LDAsLDAsMzA7MjAsMjAsMzA1OTgyNDcxLDAsLDAsMjA7MTAsMTAsNTc2OTkwMDMsMCwsMCwxMDswLDAsMCwwLCwwLDA7MCwwLDAsMCwsMCwwOzAsMCwwLDAsLDAsMDswLDAsMCwwLCwwLDA7MCwwLDAsMCwsMCwwOzAsMCwwLDAsLDAsMDswLDAsMCwwLCwwLDA7MCwwLDAsMCwsMCwwOzAsMCwwLDAsLDAsMDswLDAsMCwwLCwwLDA7MCwwLDAsMCwsMCwwOzAsMCwwLDAsLDAsMDt8MTExMTExMTExMTAwMDAxMTExMTExMTExMTExMTExMTExMTExMTEwMDAwMDAwMDAwMDAwMDAwMDAwMDAwMDAxMTEwMTAxMDEwMTAxMDEwMTAxMDEwMDAwMDExMTEwMDAwMDAwMDAwMDAxMDAwMDAwMDAwMTExMTExMDAwMDAwMDAwMDAwMDAwMDAwMDAwMDAwMDAwMDAwMTExMTEwMDAwMDAwMDAwMDAwMDAwMDAwMDAwMDAwMDAwMDAwMDAwMDAwMDAwMDAwMDAwMDAwMDAwMDAwMDAwMDAwMDAwMDAwMDAwMDAwMDAwMDAwMDAwMDAwMDAwMDAwMDAwMDAwMDAwMDAwMDAwMDAwMDAwMDAwMDAwMDAwMDAwMDAwMDAwMDAwMDAwMDAwMDAwMDAwMDAwMDAwMDAwMDAwMDAwMDAwMDAwMDAwMDAwMDAwMDAwMDAwMDAwMDAwMDAwMDAwMDAwMDAwMDAwMDAwMDAwMDAwMDAwMDAwMDAwMDAwMDAwMDAwMDAwMDAwMDAwMDAwMDAwMDAwMDAwMDAwMDAwMDAwMDAwMDAwMDAwMDAwMDAwMDAwMDAwMDAwMDAwMDAwMDAwMDAwMDAwMDAwMDAwMDAwMDAxMTExMDAwMDAwMDAxMDEwMDAwMDAwMDAwMDAwMDAwMDAwMDAxMTAwMDAwMDAwMDAwMDAwMDAwMDAwMDAwMDAwMDAwMDAwMDAwMDAwMDAwMDAwMDAwMDAwMDAwMDAwMDAwMDAwMDAwMDAwMDAwMDAwMDAwMDAwMDAwMDAwMDAwMDAwMDAwMDAwMDAwMDAwMDAwMDAwMDAwMDAwMDAwMDAwMDAwMDAwMDAwMDAwMDAwMDAwMDAwMDAwMDAwMDAwMDAwMDAwMDAwMDAwMDAwMDAwMDAwMDAwMDAwMDAwMDAwMDAwMDAwMDAwMDAwMDAwMDAwMDAwMDAwMDAwMDAwMDAwMDAwMDAwMDAwMDAwMDAwMDAwMDAwMDAwMDAwMDAwMDAwMDAwMDAwMDAwMDAwMDAwMDAwMDAwMDAwMDAwMDAwMDAwMDAwMDAwMDAwMDAwMDAwMDAwMDAwMDAwMDAwMDAwMDAwMDAwMDAwMDAwMDAwMDAwMDAwMDAwMDAwMDAwMDAwMDAwMDAwMDAwMDAwMDAwMDAwMDAwMDAwMDAwMDAwMDAwMDAwMDAwMDAwMDAwMDAwMDAwMDAwMDAwMDAwMDAwMDAwMDAwMDAwMDAwMDAwMDAwMDAwMDAwMDAwMDAwMDAwMDAwMDAwMDAwMDAwMDAwMDAwMDAwMDAwMDAwMDAwMDAwMDAwMDAwMDAwMDAwMDAwMDAwMDAwMDAwMDAxMDEwMTAwMDAwMDAwMDAwMDAwMDAwMDAwMDAwMDAwMDAwMDAwMDAwMDAwMDAwMDAwMDAwMDAwMDAwMDAwMDAwMDAwMDAwMDAwMDAwMDAwMDAwMDAwMDAwMDAwMDAwMDAwMDAwMDAwMDAwMDAwMDAwMDAwMDAwMDAwMDAwMDAwMDAwMDAwMDAwMDAwMDAwMDAwMDAwMDAwMDAwMDAwMDAwMDAwMDAwMDAwMDAwMDAwMDAwMDAwMDAwMDAwMDAwMDAwMDAwMDAwMDAwMDAwMDAwMDAwMDAwMDAwMDAwMDAwMDAwMDAwMDAwMDAwMDAwMDAwMDAwMDAwMDAwMDAwMDAwMDAwMDAwMDAwMDAwMDAwMDAwMDAwMDAwMDAwMDAwMDAwMDAwMDAwMDAwMDAwMDAwMDAwMDAwMDAwMDAwMDAwMDAwMDAwMDAwMDAwMDAwMDAwMDAwMDAwMDAwMDAwMDAwMDAwMDAwMDAwMDAwMDAwMDAwMDAwMDAwMDAwMDAwMDAwMDAwMDAwMDAwMDAwMDAwMDAwMDAwMDAwMDAwMDAwMDAwMDAwMDAwMDAwMDAwMDAwMDAwMDAwMDAwMDAwMDAwMDAxMDEwMDAwMDAwMDAwMDAwMDAwMDAwMDAwMDAwMDAwMDAwMDAwMDAwMDAwMDAwMDAwMDAwMDAwMDAwMDAwMDAwMDAwMDAwMDAwMDAwMDAwMDAwMDAwMDAwMDAwMDAwMDAwMDAwMDAwMDAwMDAwMDAwMDAwMDAwMDAwMDAwMDAwMDAwMDAwMDAwMDAwMDAwMDAwMDAwMDAwMDAwMDAwMDAwMDAwMDAwMDAwMDAwMDAwMDAwMDAwMDAwfDExMTExMTAwMDAwMDAwMDAxMTExMTAwMDAwMDAwMDExMTAxMTEwMDAxMTAxMTAxMDAxMDAwMDAwMDAwMDAwMDAwMDAxMTAwMTEwMTAwMDAwMDAwMDAwMDAwMDAwMDExMTAwMDAwMDAwMDAwMDAwMDAwMDAwMDAwMDAwMDAwMDAwMDAwMDAwMDAwMDAwMDAwMDAwMDAwMDAwMDAwMDAwMDAwMDAwMDAwMDAwMDEwMDAwMTAwMDAwMDAwMDAwMDAwMDAwMDAwMDAwMDAwMDAwMDAwMDAwMDAwMDAwMDAwMDAwMDAwMDAwMDAwMDAwMDAwMDAwMDAwMDAwMDAwMDAwMDAwMDAwMDAwMDAwMDAwMDAwMDAwMDAwMDAwMDAwMDAwMDAwMDAwMDAwMDAwMDAwMDAwMDAwMDAwMDAwMDAwMDAwMDAwMDAwMDAwMDAwMDAwMDAwMDAwMDAwMDAwMDAwMDAwMDAwMDAwMDAwMDAwMDAwMDAwMDAwMDAwMDAwMDAwMDAwMDAwMDAwMDAwMDAwMDAwMDAwMDAwMDAwMDAwMDAwMDAwMDAwMDAwMDAwMDAwMDAwMDAwMDAwMDAwMDAwMDAwMDAwMDAwMDAwMDAwMDAwMDAwMDAwMDAwMDAwMDAwMDAwMDAwMDAwMDAwMDAwMDAwMDAwMDAwMDAwMDAwMDAwMDAwMDAwMDAwMDAwMDAwMDAwMDAwMDAwMDAwMDAwMDAwMDAwMDAwMDAwMDAwMDAwMDAwMDAwMDAwMDAwMDAwMDAwMDAwMDAwMDAwMDB8fE1FVEE6KmNvb2xlciBzYW1wbGUgbW9kLCpsYW5nIHNhbXBsZSBtb2QsKnNhbXBsZSBtb2Q7%21END%21
Source: https://steamcommunity.com/sharedfiles/filedetails/?id=2833201197					
More Cookie Clicker guilds
---