Game Mode

Just to mention it. Don't play in Sandbox mode :-)
Trader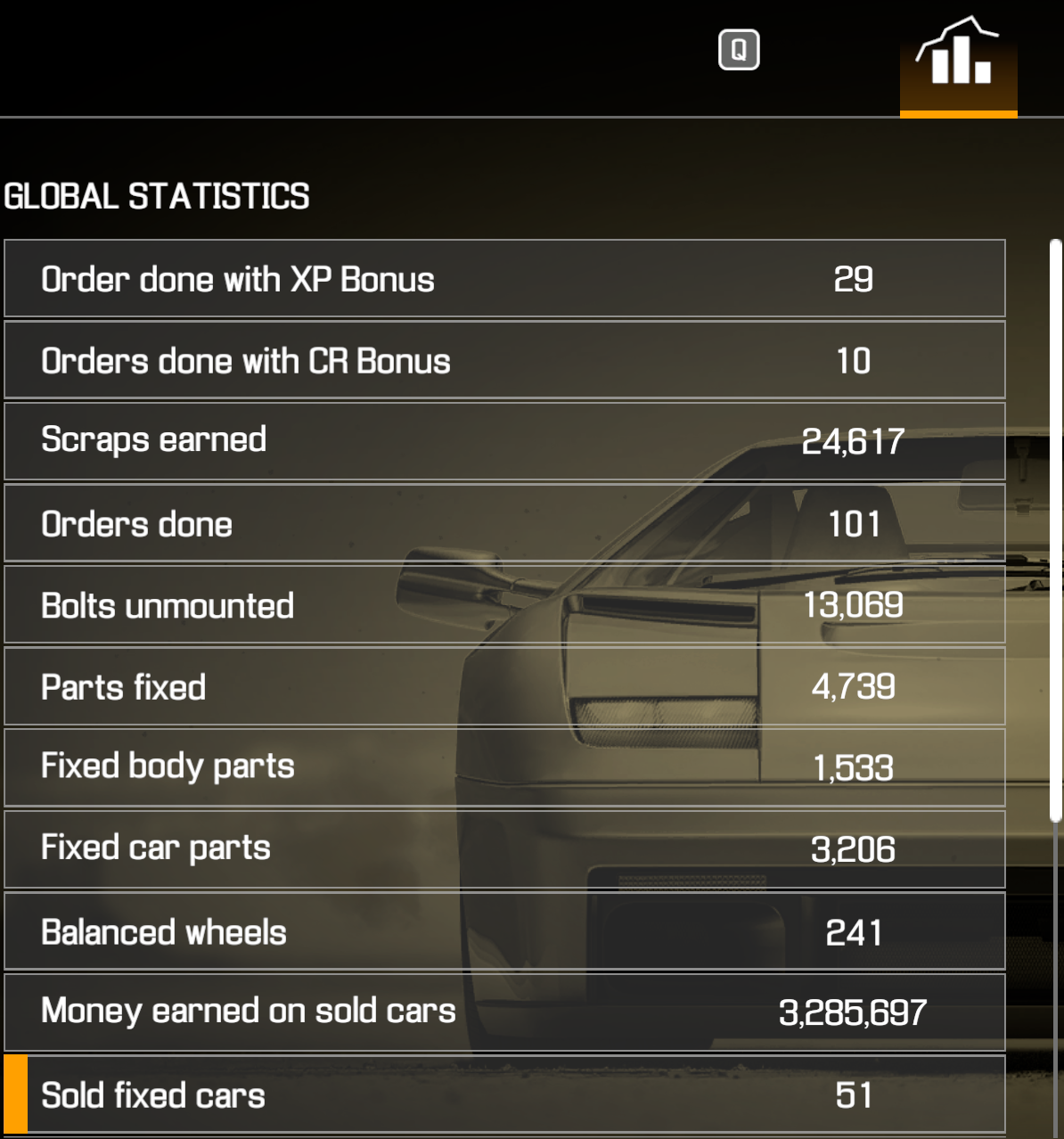 Renovate and sell 50 cars
sleap-eat-renovate-repeat
The trader achievement is a painfull grind of continously doing the same over and over again and this for days :-)
You must dismantle EVERY part of a car and rebuild the car with only parts at 100%.
You can check your current progress from the Main Menu -> Extras -> Global Statistics -> Sold fixed cars
Do the following tasks to renovate your car.
Wash the car (interior and exterior)
Dismantle every part, tires, engine, body parts, interior
Use welder to fix frame to 100%
Repair/buy all parts needed
Rebuild your car (check on the car status screen that everything is 100%)
At least, run an engine test to verify everthing is ok. This is optional but it will guarantee you didn't miss something.
Of course you can do this 50x with every car you like. But you can speed things up...
Focus on speed, not in maximizing provit.
Try to avoid repairing items. Buy new parts!
It's hard to accept what comes now, I know, but avoid V6, V8, V12 engines (too many parts,need too much time to build)!
I strongly recommend you purchase the Electric Car DLC. Electric cars have much less parts!
Try to focus on cars with the eDen-1H engine (14 part engine!). Every part for the engine you need is named with eDen-1H. Easily to buy in the shop in one step.
I recommend the Atom Renton (with eDen-1H engine) as the car of your choice. Farm the Atom from auction
If there is any reason why you don't go for electric cars, focus on cars with R4 DOHC (DI) or R4 DOHC (TURBO) as engine. These are the easiest to build classic engines.
Prebuild a lot of engines and sell the used engine. Don't waste time with dismantling and repairing used engines.
Prebuild tires, sell the used.
Buy mass amounts of parts so that you don't have to visit the shop every time. Have everything you need in your inventory,
The eDen-1H...you'll love it!
The Mechanic


Reach level 50
In my playthrough this was the last achievement missing. I played on normal because I was new to the game and I find the bolt outlines really helpful. I don't know if you get less XP on easy diffuculty.
If you play on expert you should not get any problem to reach level 50 while doing the trader achievement!
Don't waste your time in doing Repair Orders!
They'll give you less XP compared to the time you need to do them.
Better option is to farm for loot cases!
Go to the junkyard and search for a "Barn location map". There will always spawn 1 map.
Now go the barn and search in the storages for the loot case. There will also spawn 1 in every barn.
GOOD LUCK to get the bonus XP card
Miscellaneous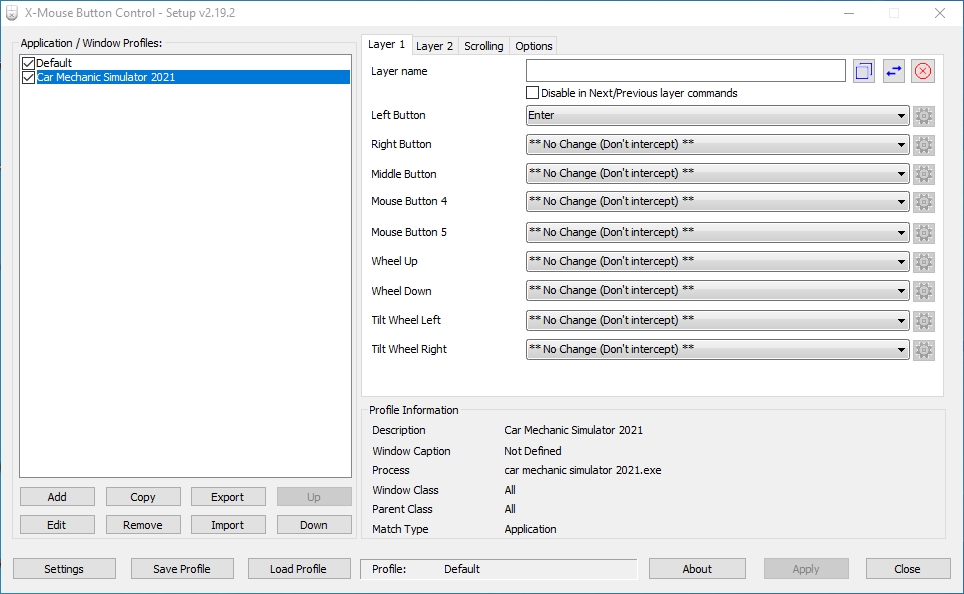 If you feel, like me, a little pain in your clicking finger after removing thousands of bolts and parts, I recommand a little helper tool which holds down the mouse key for you :-)
Simply assign the left/right mouse button to a key of your choise. The tool will hold the mouse button for you until you press the key again.
Homepage of X-Mouse Button Control [www.highrez.co.uk]
Source: https://steamcommunity.com/sharedfiles/filedetails/?id=2643085195					
More Car Mechanic Simulator 2021 guilds
---