Introduction
So, you are playing conquest and the game put that one map before you that you really can't stand. Or maybe its just the same map you've got for the last 5 battles and you are just a bit bored of that one. Now you want to change it, and here is how that works:
What you need:
• 7zip (freeware), or anything else that lets you manipulate archives
• A text editor. Notepad will do, I recomend notepad++ (also freeware), has a better search functi
on
Step 1 : Open Your Save Game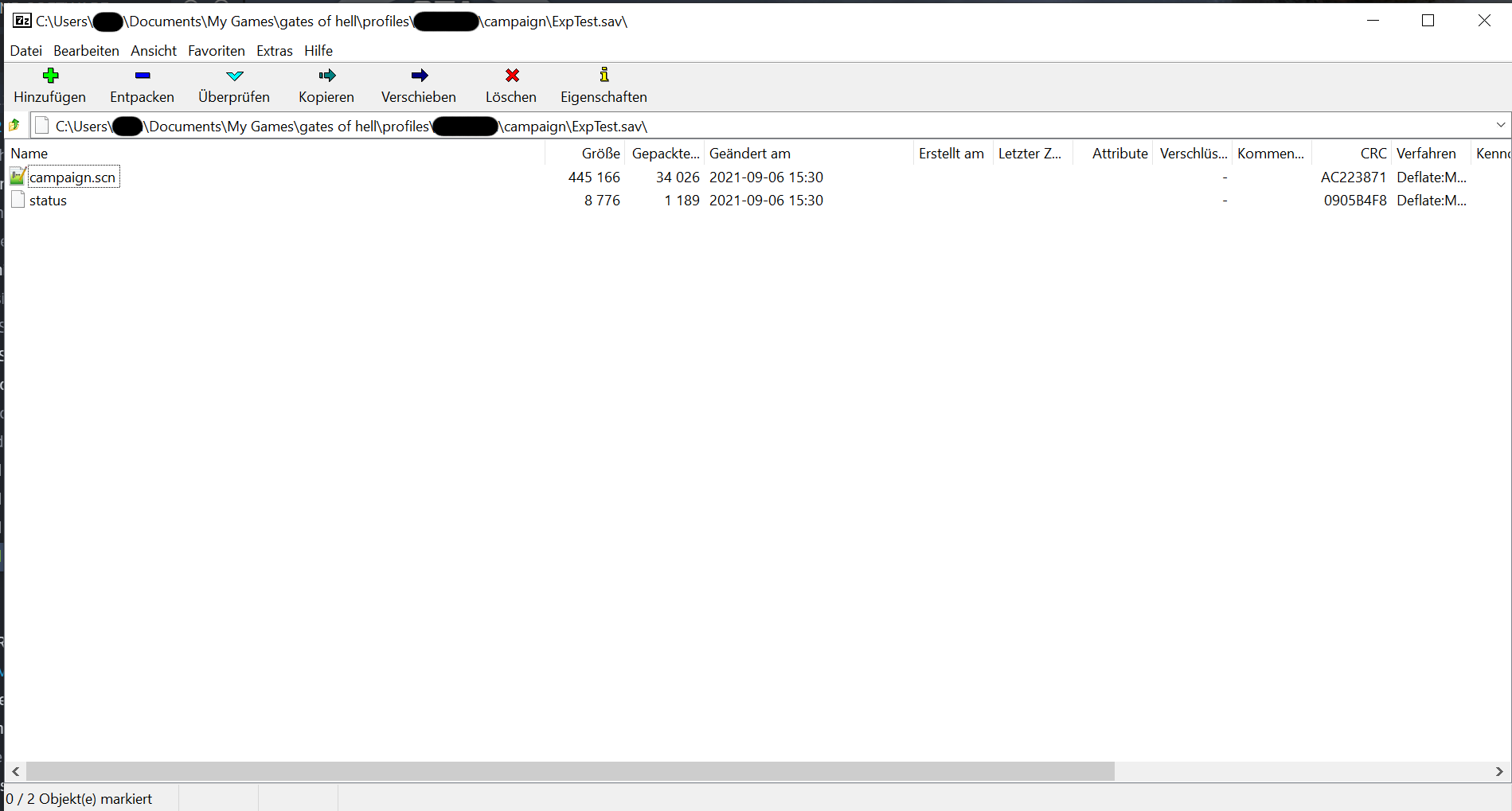 Open save game with 7zip. You can find it here.
%userprofile%\Documents\My Games\gates of hell\profiles
There is a subfolder with your ID, and below that a campaign folder. Locate the right .sav file and open it with 7zip. That should look like that
Open the 'status' file with a text editor
Step 2 : Pick A Map Point To Change
To find the available map points simply search for
{map "multi/dcg

This will find something like this here:




These are the maps that are currently available in your conquest. All map points that are not available for battle this turn are not yet defined. That means for a defensive battle there will only be one map.
Pick the one you want to change.

The map points look like this here and only three entries need to be changed here