Sprint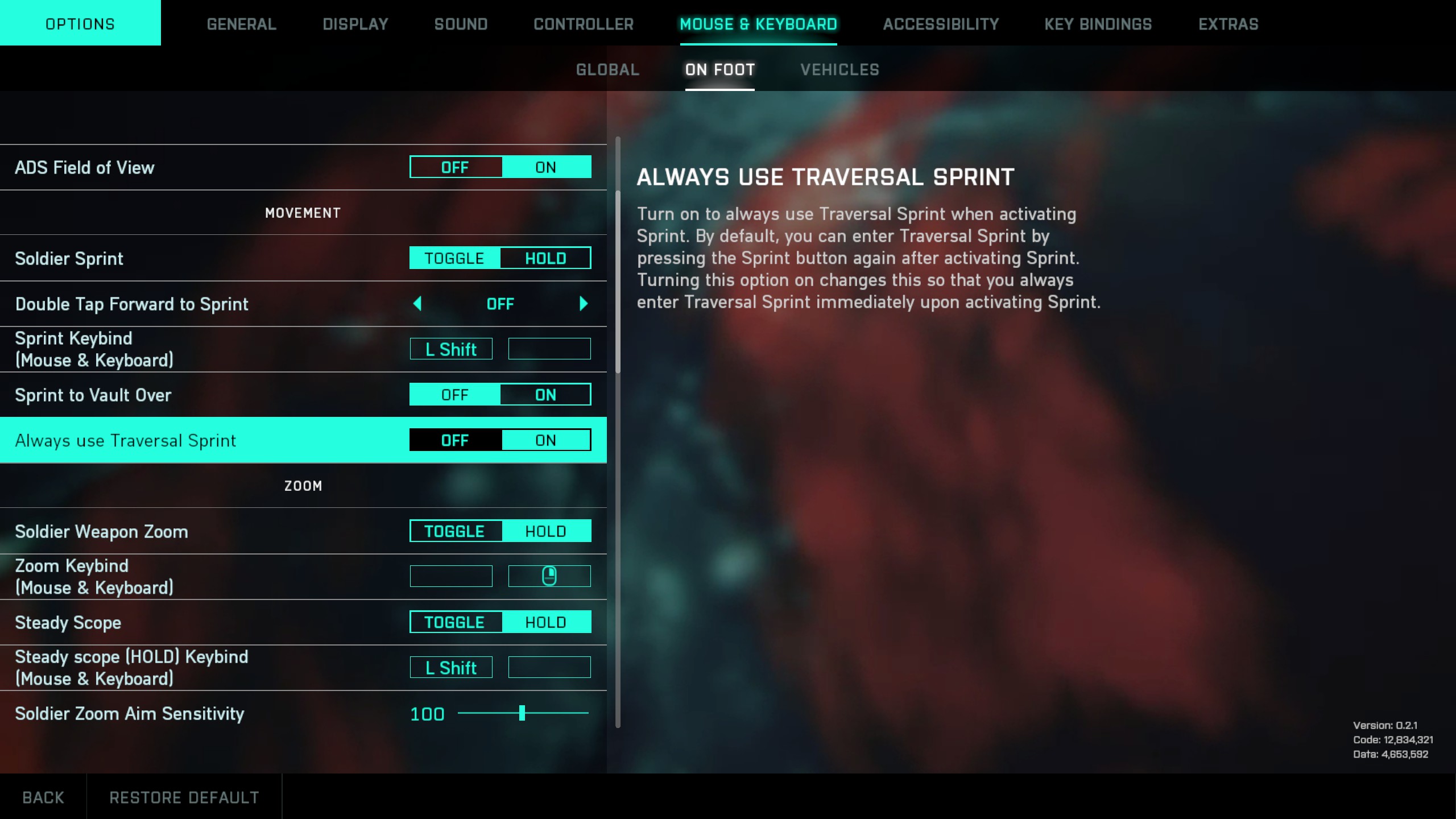 Hello, fellow gamers. So you are basically annoyed by wasting your gamer energy by double-tapping Shift each time? Yeah bro let's fix that!
Go to Options -> Mouse & Keyboard -> On foot-> Always use Traversal Sprint -> On
Grenades Throw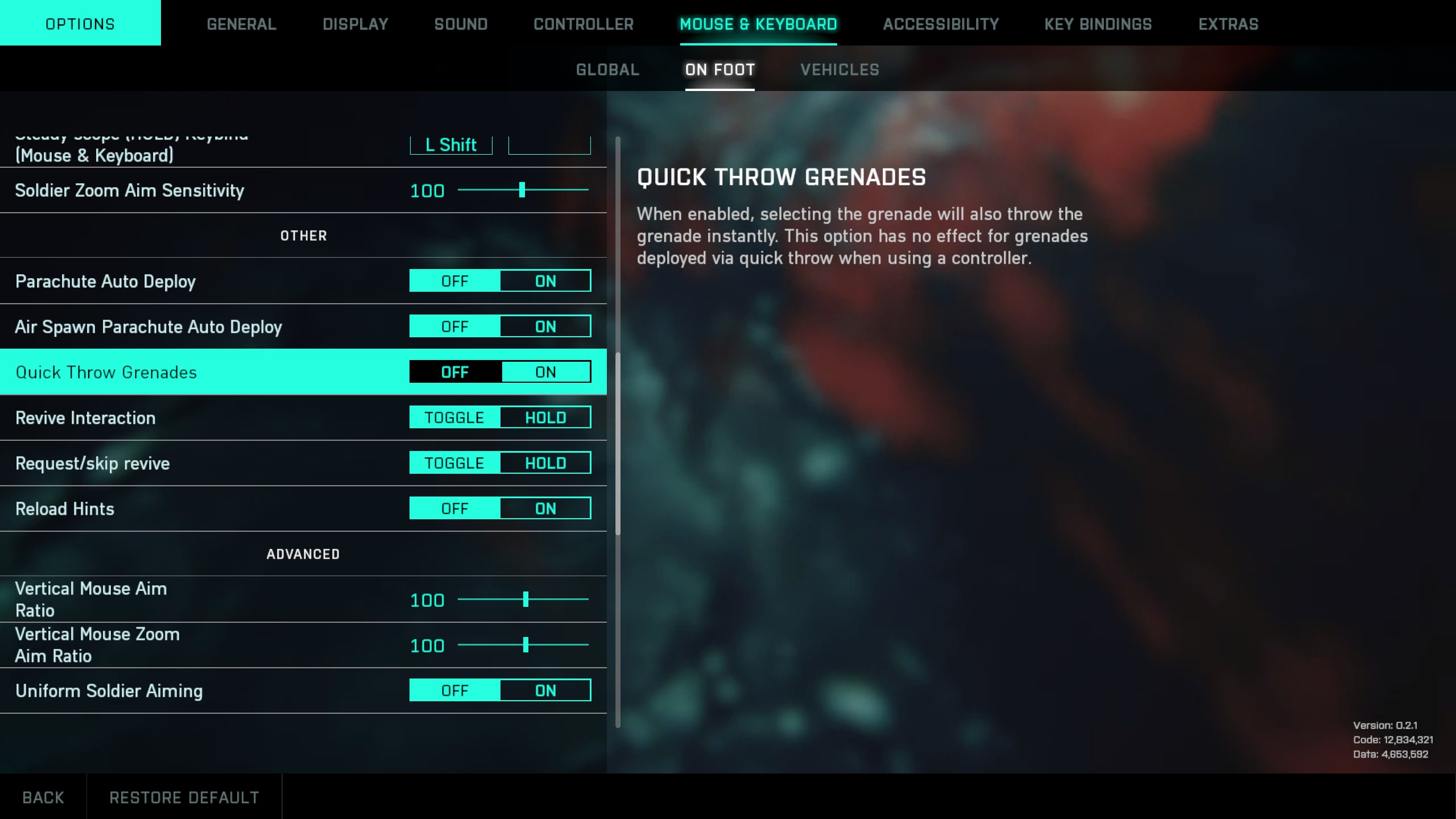 Are you tired of wasting your gamer time and energy by clicking G and then the Left mouse button to throw a single grenade? Are we playing Arma or something? Let's fix that!
Go to Options -> Mouse & Keyboard -> On foot-> Quick Throw Grenades -> On
Else
Also, your bro recommends:
ADS Field of View -> On
Revive interaction -> toggle
Request/ski[ revive -> toggle
Reload hints -> off (at least untill they fix reload ui bug)
Source: https://steamcommunity.com/sharedfiles/filedetails/?id=2659510482					
More Battlefield 2042 guilds
Rate this article
---