Installing Proton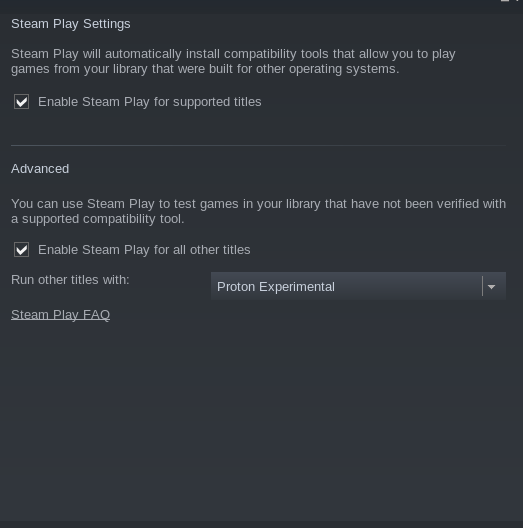 Tested This Game With Proton Experimental Works Perfectly Out Of Box.
Step 1
To Enable Proton
Go To Steam Tab>Settings
Then Register For Beta Participation If Prompted Then Restart Steam.
Step 2
Head Over To Your Steam Library You Then Need To Check Mark Tools Then In Game Search Type Proton Experimental And Download.
Step 3
Head To Steam>Settings>Steam Play
Here You Will Need To Check Mark All The Boxes Then Make Sure Proton Experimental Is The One In The Box Then Hit Okay. As Of Now There Are Only 2 Boxes. If Prompted Then Restart Steam.
Congrats You Installed Proton
Downloading And Installing DLC
At This Time If You Launch The Game DLC Will Say Not Installed At The Menu.
Step 1
Go To The CreamCatGame Twitter.
Press Me
Step 2
Find The DLC's Latest Mega Link. At This Time Its Here.
Mega = Press Me[t.co]
Google = Press Me[drive.google.com]
Step 3
Once You Have Completed Step 2 Copy The Contents Of Zip To.
File System>home>User Name>.steam>steam>steamapps>common>Erophone
Congrats You Now Have The DLC Installed If You Start Game Through Steam It Should Say Installed Now.
More EroPhone guilds
Rate this article
---